Okay, it is not officially summer.
And, some are not stirring from home.
Well, it seems as if many are taking vacations via fabric!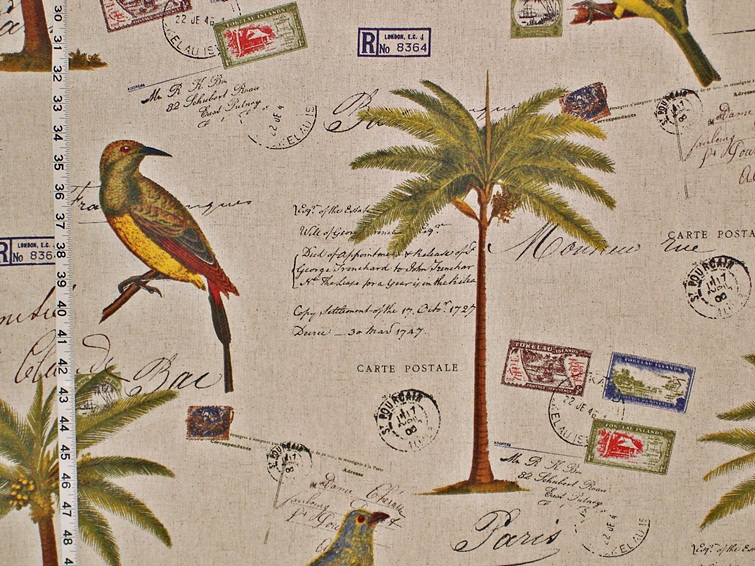 The fabric that sold the most is the tropical travel fabric. This has palm trees and birds intermixed with parts of letters, postal marks, and stamps. This is my personal favorite!
A travel fantasy comes to life. It reminds me of trips people took in the '20's, visiting new places, and writing home about them. I think of steamer trunks, and steam ships when I see this. For me it has the feeling of being unfettered, getting a breath of fresh air, and new ideas.
Similar in feel is this fabric with photographs of places. I love the sepia look, and enjoy the places someone visited: Venice, the Camargue, Easter Island, and other exotic places. This came in one summer, and I wrote the company, but no one on staff at the time new what or where the leaning tower in one of the pictures was!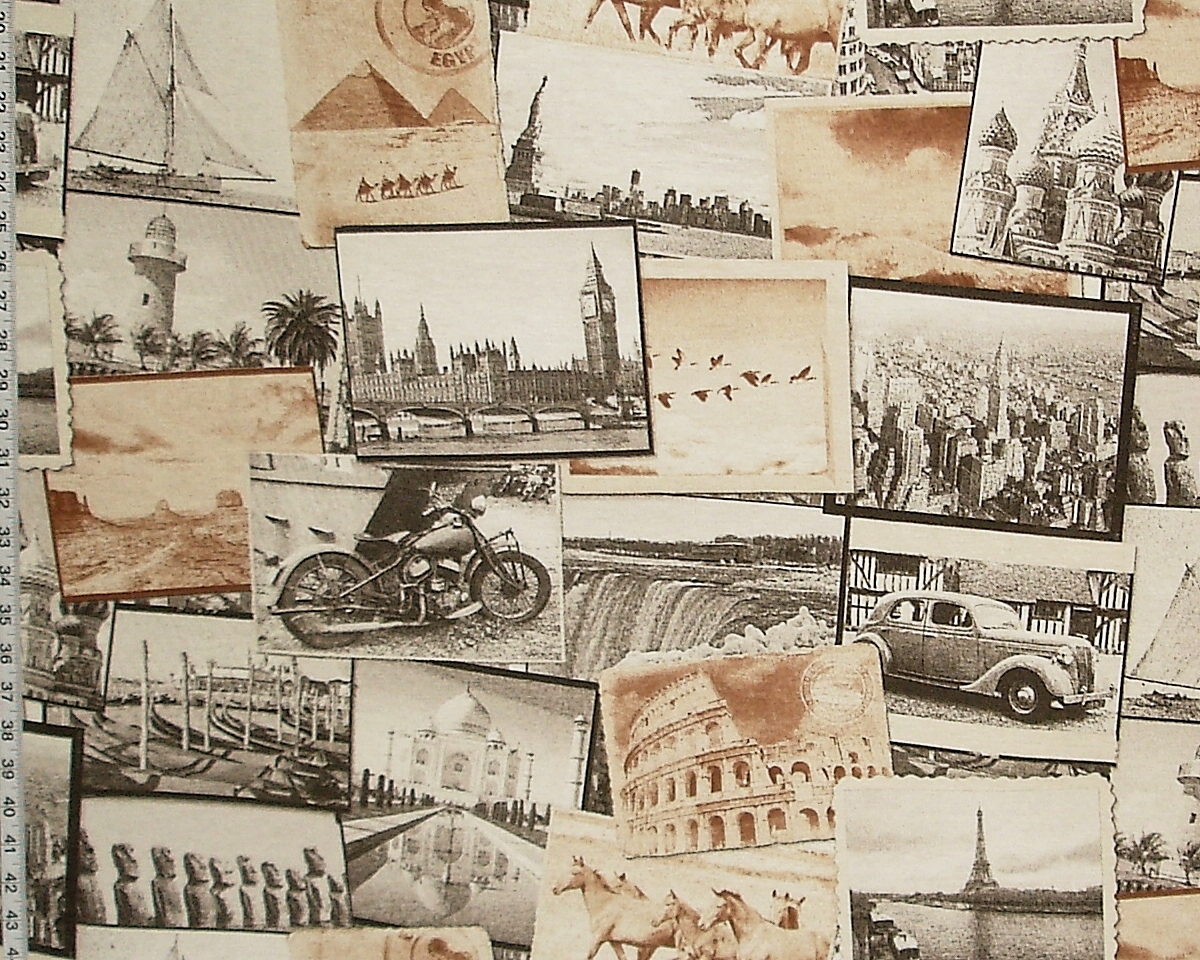 Paris, of course, has always been a popular travel destination. And we have quite a few Paris fabrics. What we call the colored Paris fabric has a vintage look, with letters, photographs, and even a steamer trunk label for the Gar St Lazare!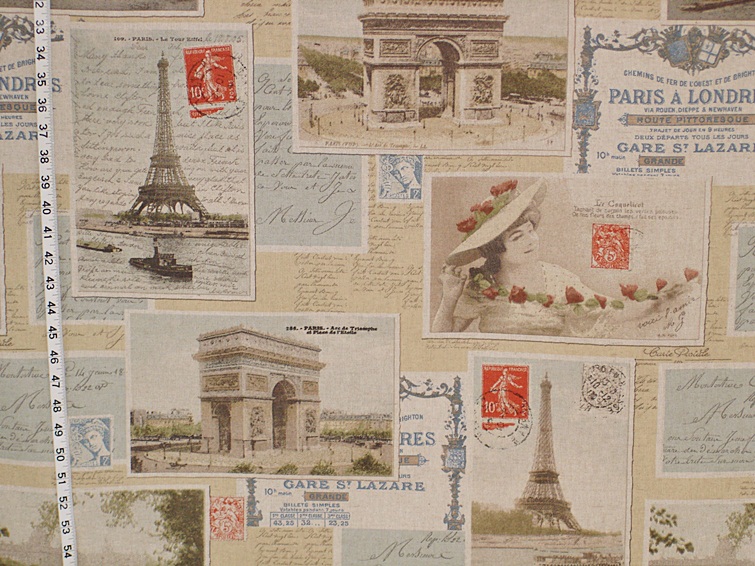 For a different look, with highlights of of Paris and Rome is this more monochromatic fabric with pictures and postcards punctuated with stamps and postal marks.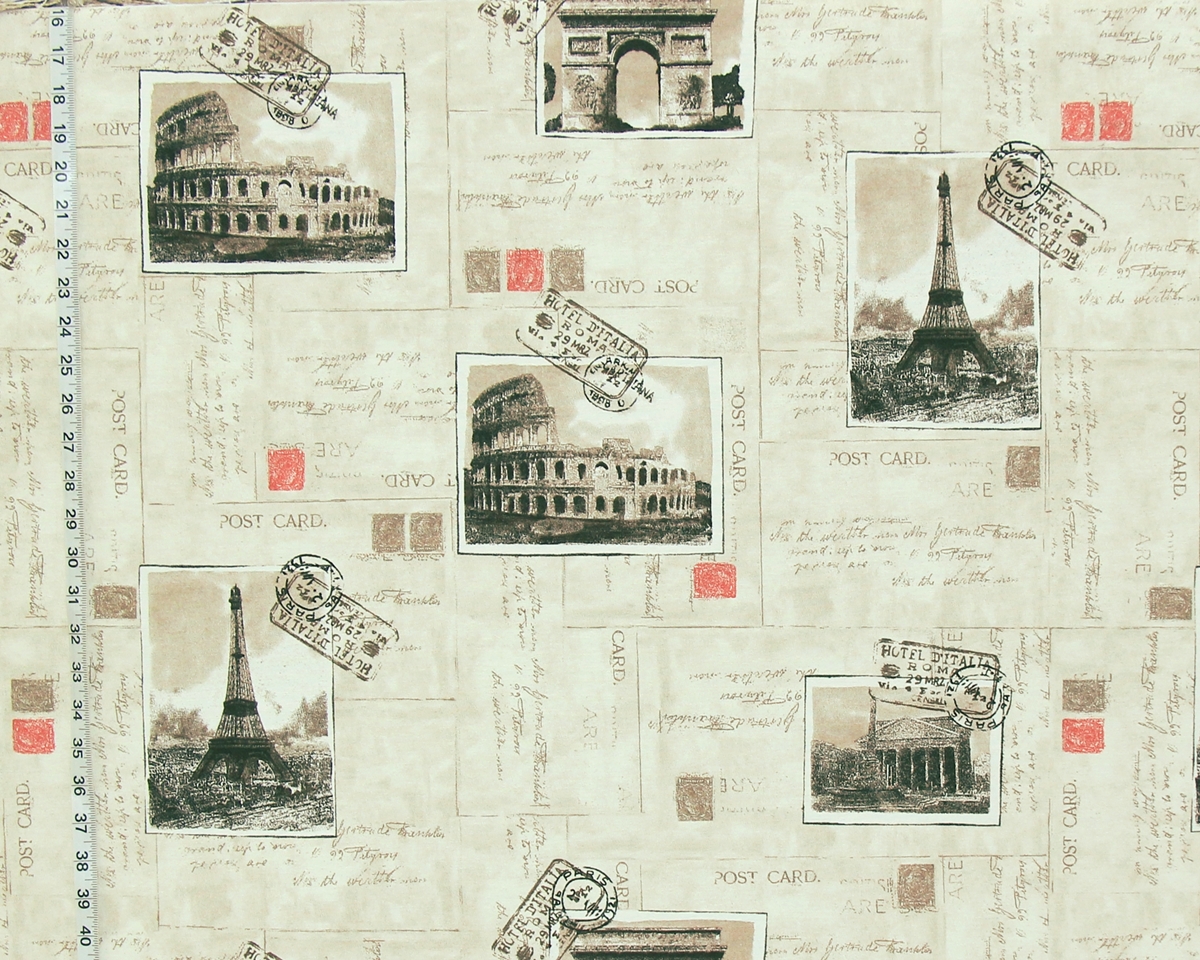 Another fabric that has gotten some attention is the Paris map fabric. It has a stylized version of the city. Done in neutral tones, parks are a soft green tone, and the River Seine is a soft shade blue.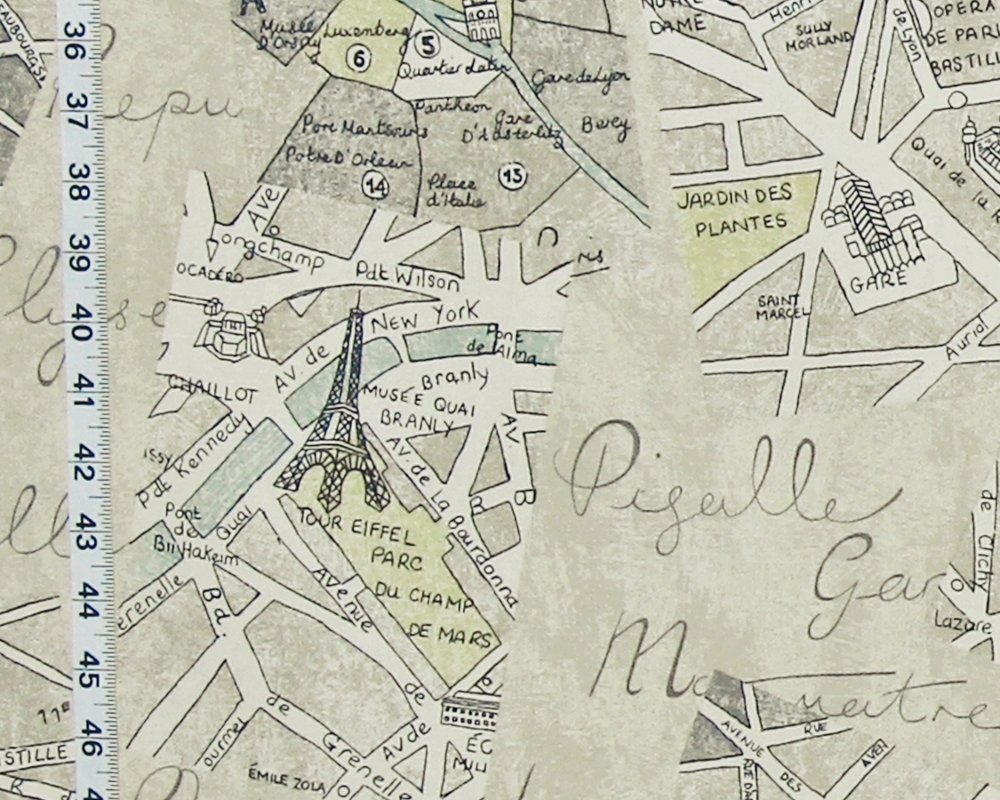 On a different note is the Springtime in Paris fabric! This is a fun, girly fabric!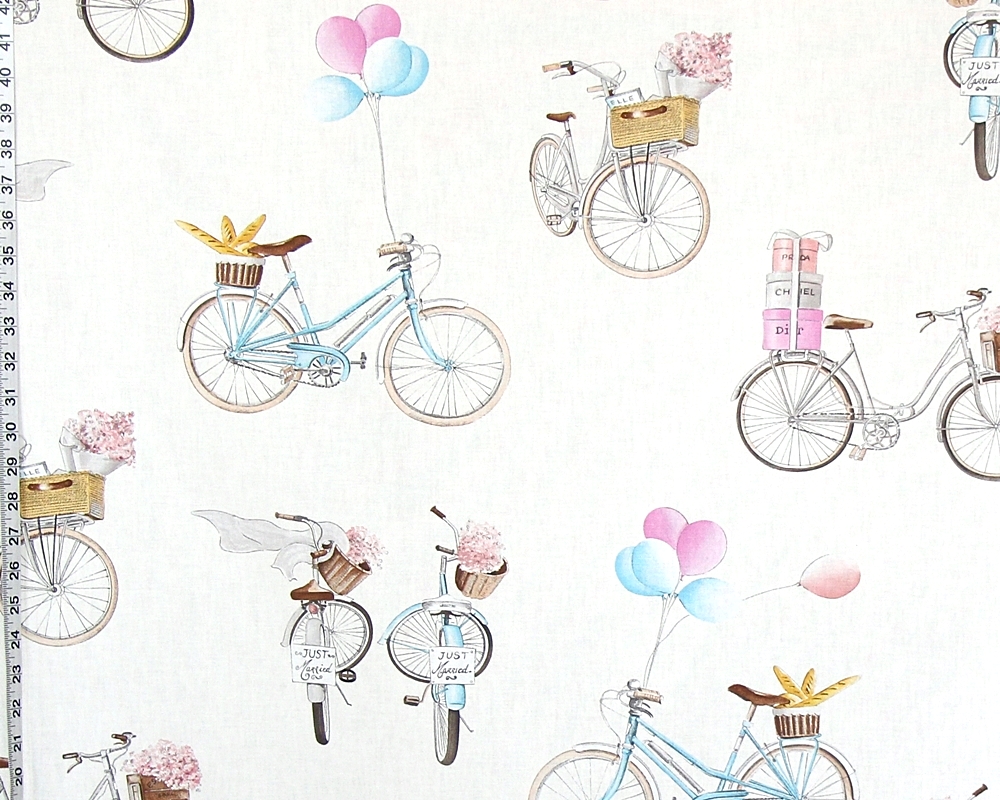 Speaking of girly fabrics, the girly travel fabric is unique. Girls from France, Italy, and Australia are shown surrounded by things that represent their countries. From landmark buildings, such as the Leaning Tower of Pisa, to animals such as kangaroos, the fabric is filled with a lot of interest!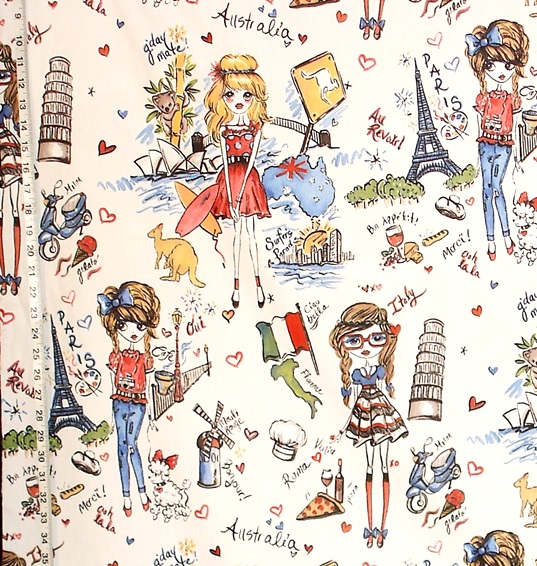 Not a girly fabric, but the fabric we call the Capri Girl, stands out! This has layers of vintage Italian travel posters. It is a bright, interesting fabric. We are down to just a few yards of it.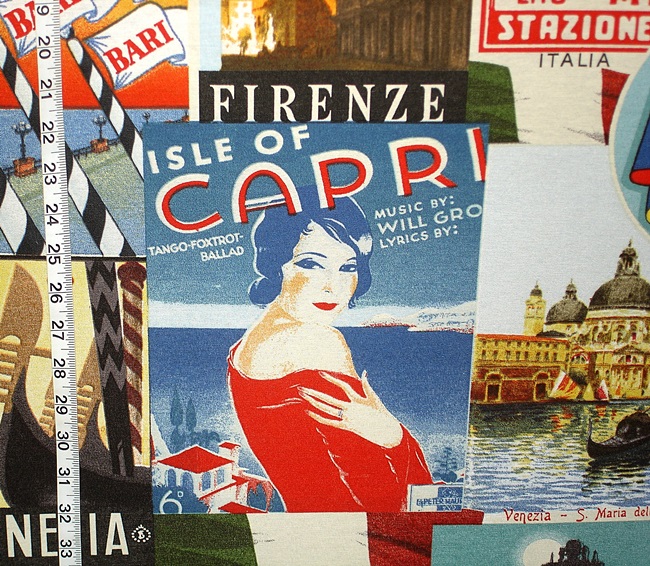 People love Italy, and we have three Venice Fabrics- all are unique. Our original Venice is the pink toile Venice fabric, which is filled with the details of life as a Venetian might know it.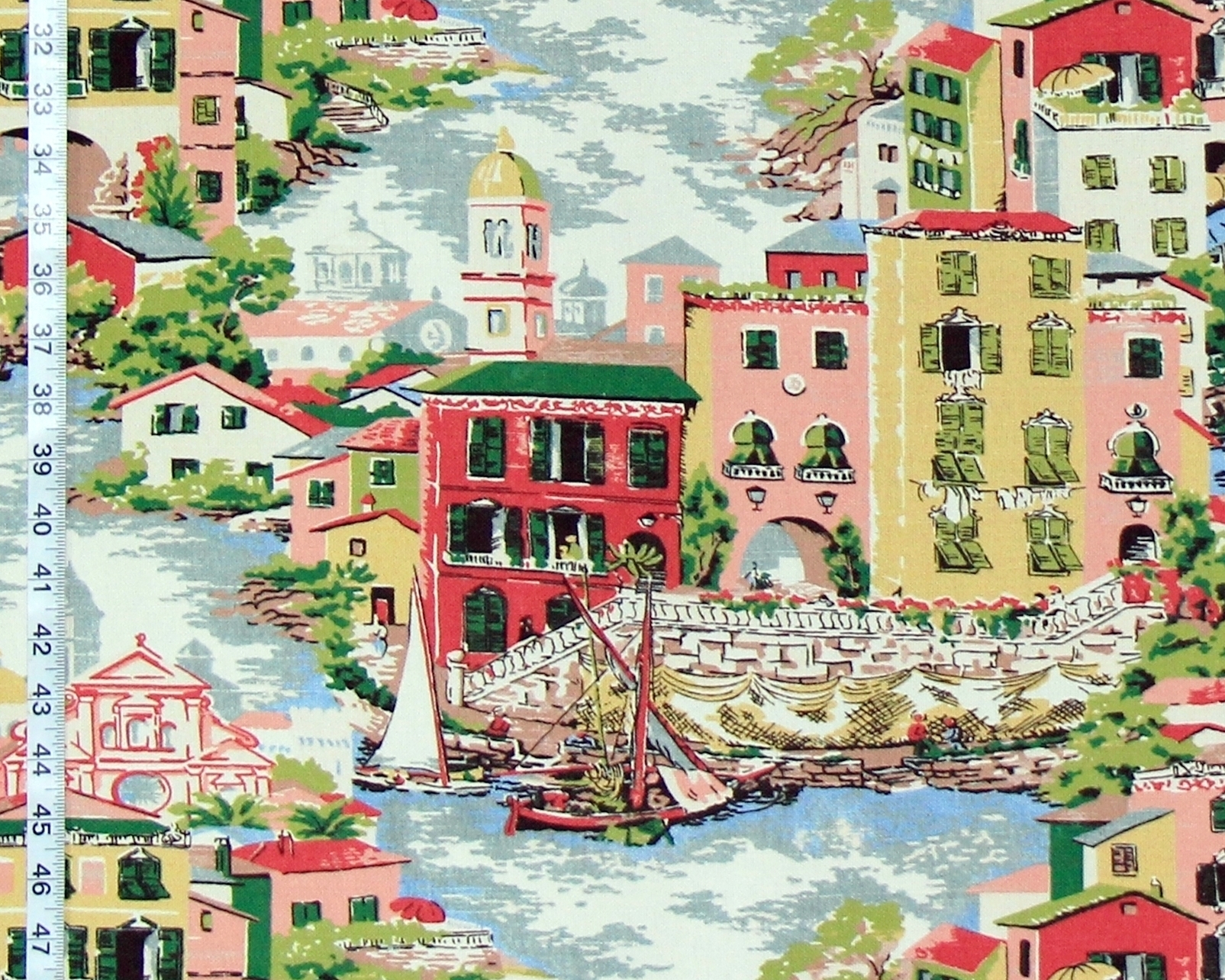 The other two fabrics are done as oil paintings. One is in color, the other is in tones of blue.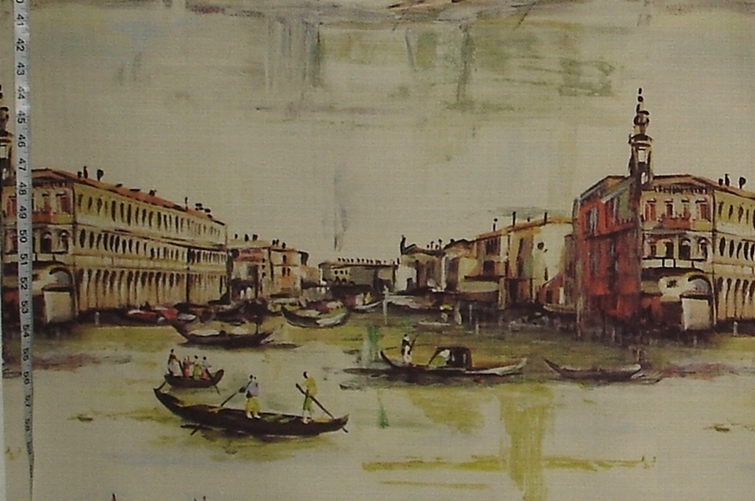 For those who like exotic, far away places, we do have the African Safari travel poster fabric. This is done in neutrals punctuated with black.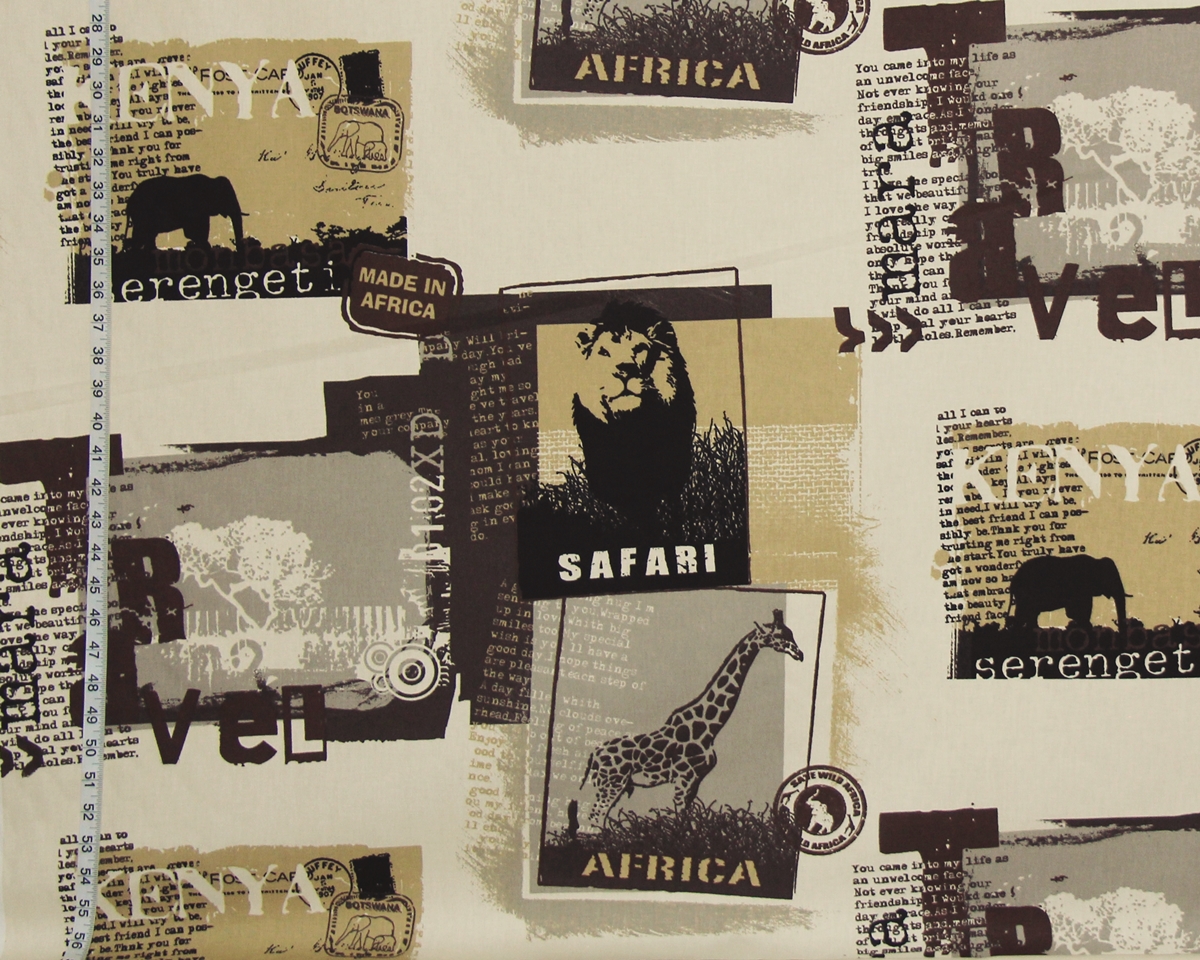 And, the retro South Pacific Caribbean fabric shouts vacation escape!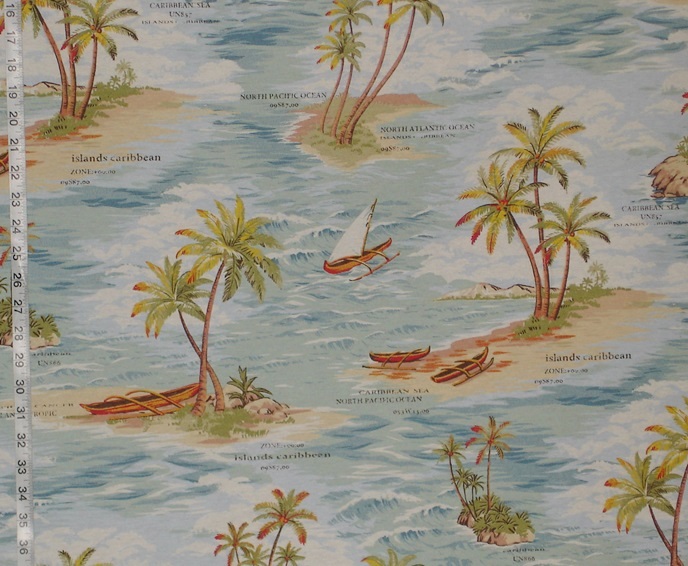 For all of the different travel fabrics see the
_______________________________________