People are loving orange fabric! And we do have quite a few orange fabrics in stock! Take a look at how orange can look on different fabrics.
When we are cutting fabric
we often notice that one bolt
is always out.
So, it may be a certain coral fabric that is out,
or a chicken toile fabric.
But, last week it was all about orange!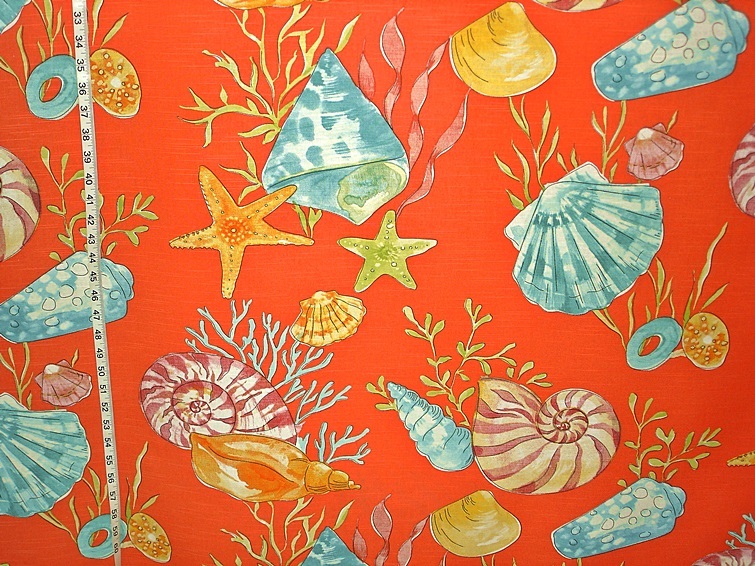 The Lagoon Shell Fabric
comes in three colors,
but if you want orange,
this is ORANGE!
On this shell fabric orange shells
drift down across soft blue watercolor stripes.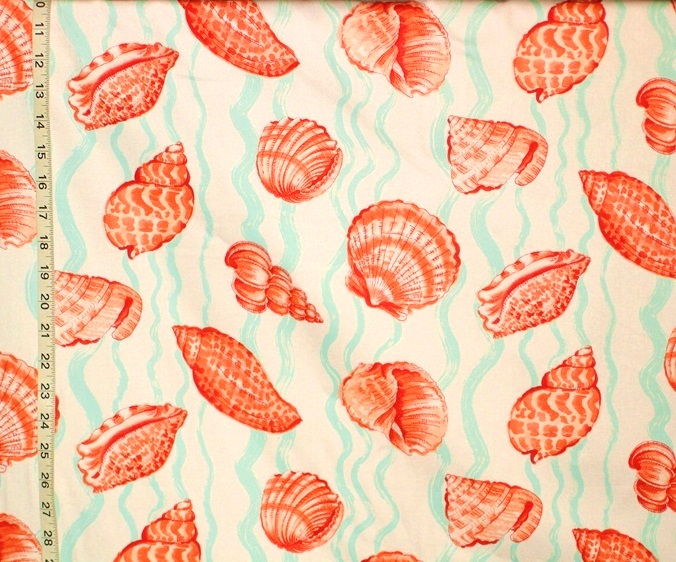 A softer shell fabric in orange
is this older pattern of stripes
with small shell and coral clusters.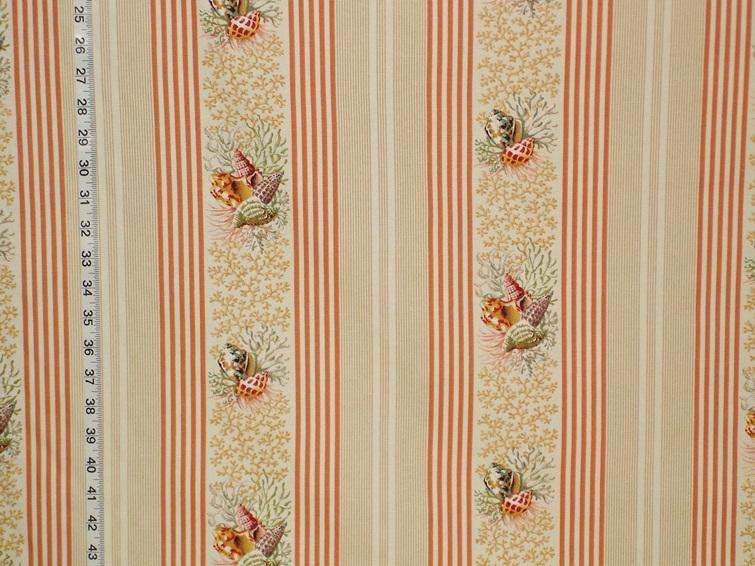 For these and other
Shell, Coral, and Seahorse Fabrics
See the
Many people say they do not love orange.
But, it can be bold, or soft,
a tone with other colors to give depth to a pattern,
or the hue can be intensified to give a jolt.
But, while not everyone's favorite,
take a look at some of these different fabrics and the way it is used.
There are not a lot of orange toile fabrics
being produced.
Here a French toile de Jouy
uses orange with a buff yellow, a classic French combination.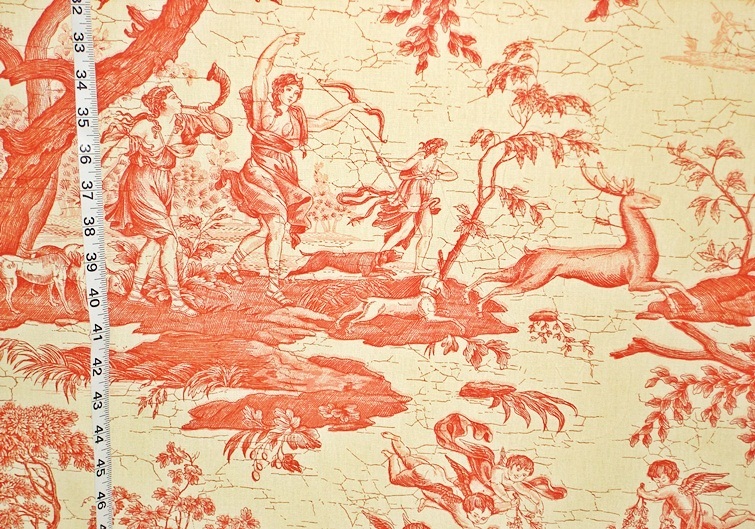 The Vervain Retro Leaf fabric
has a soft look
with banana cream and tan
against a muted spice orange tone.
On this neutral toned African fabric
the orange makes the difference!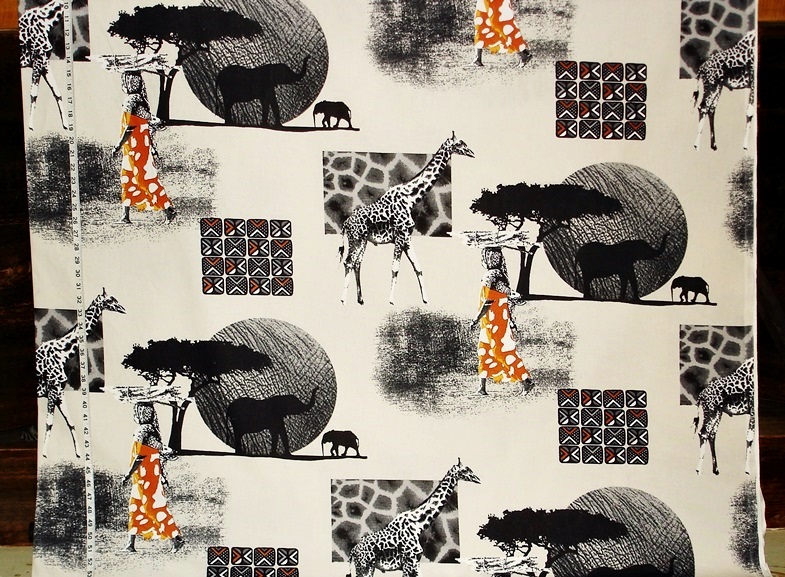 While on this fabric with the small dogs
the orange is softly incorporated into the whole color scheme.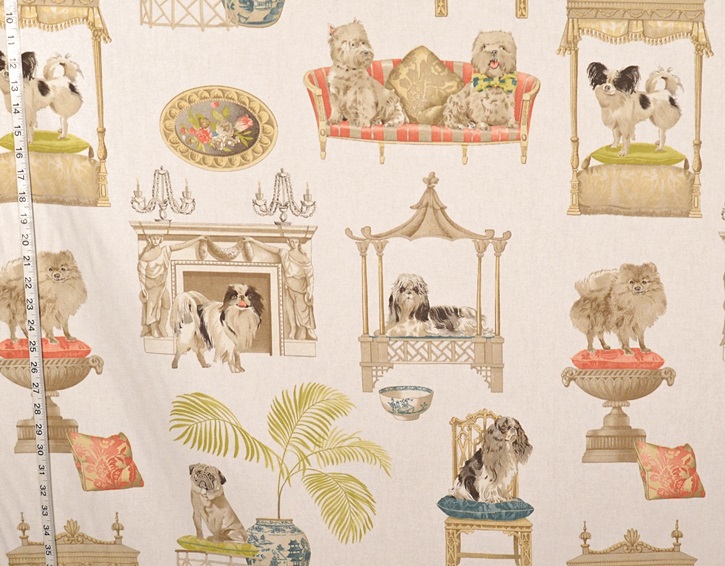 On the Love Bird fabric
the orange works with
aqua, brick, violet and pink
for a tropical blend.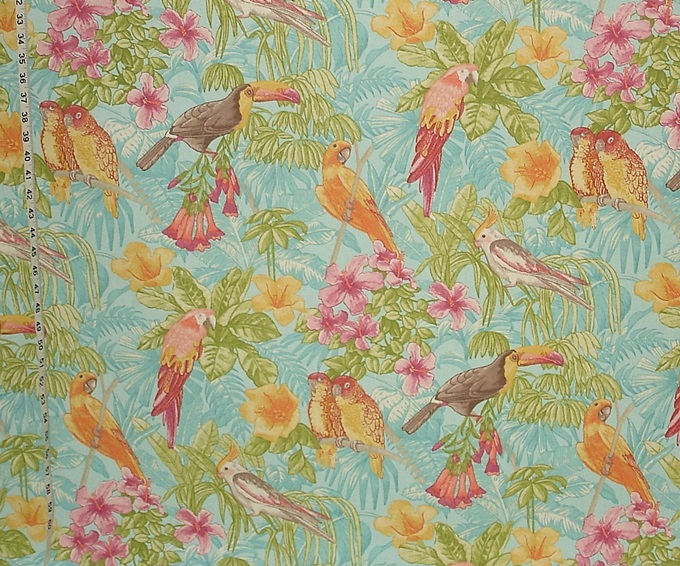 On the new
Butterfly toile fabric
with it's fall coloring,
brown mutes the orange.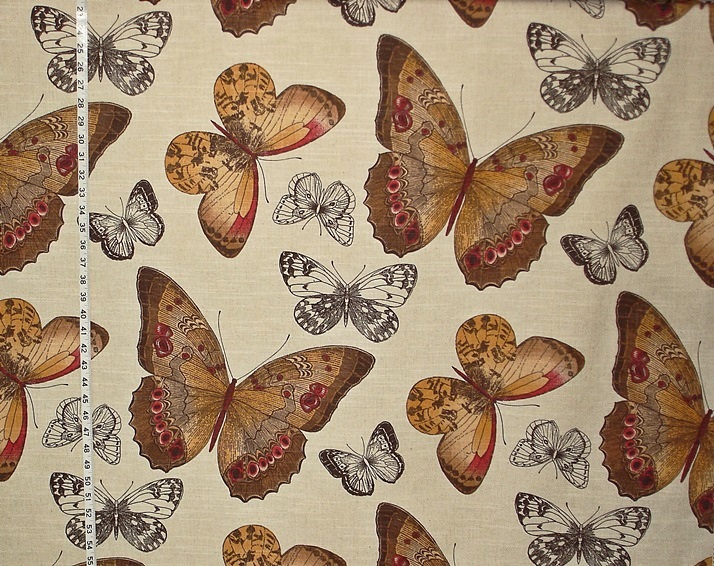 While on the woven upholstery fabric
with its different butterflies, moths, and other insects,
the single color of sherbet orange with white,
delivers a monotone look of orange.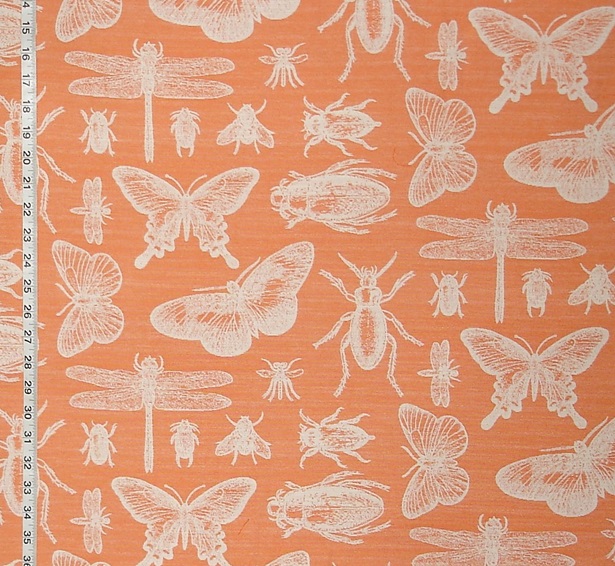 So, whether you want a hint of soft orange
or a jolt of color,
see the
Orange Fabric category
on the right hand menu, under
Search by Color