A salmon orange starfish fabric and
a teal starfish fabric are the first new fabrics for 2018!
The starfish, or sea stars, seem to be dancing on this fabric.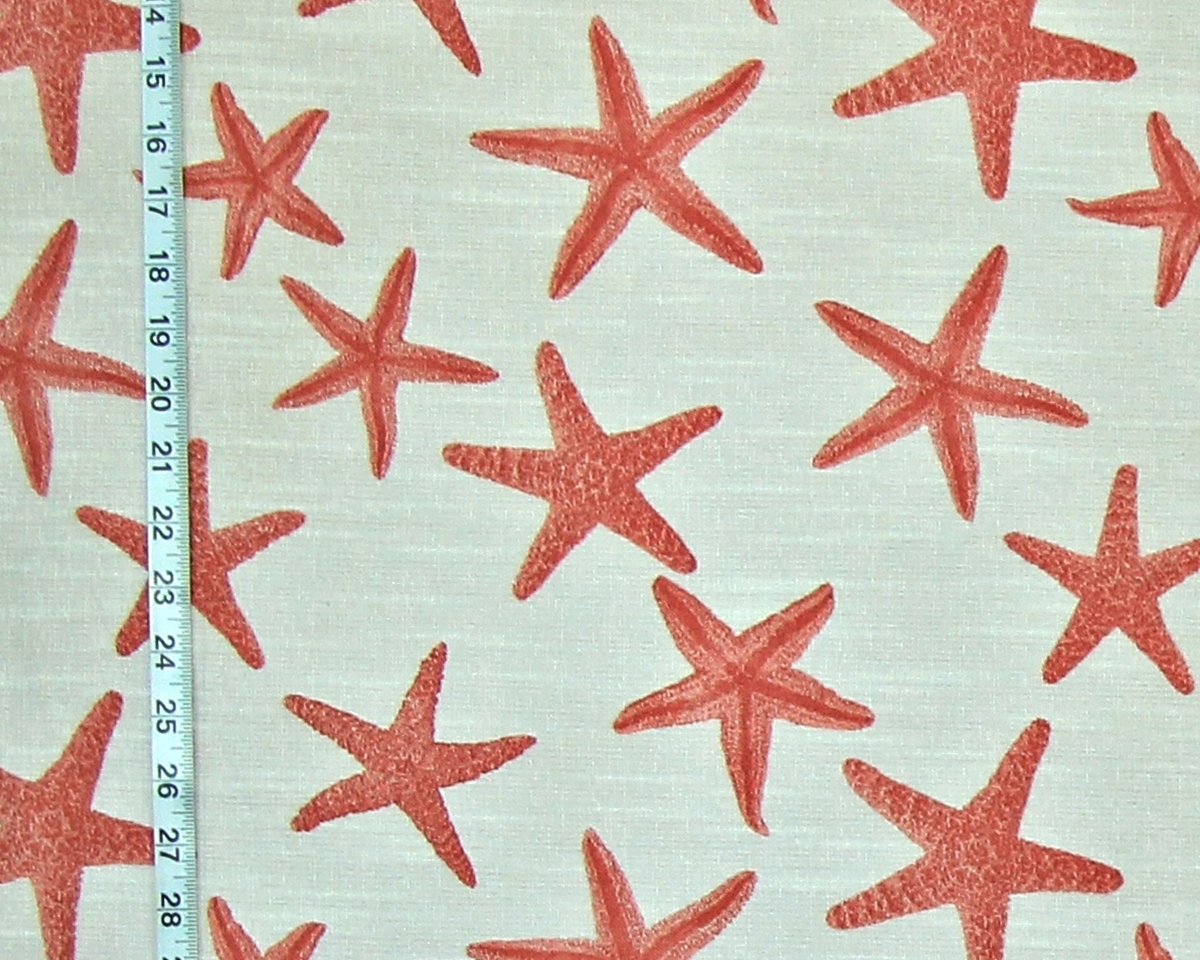 This has many different star fish done in  salmon and terracotta
on a slubbed white background.
Because of the interweaving of the threads, the background has pinkish tone to it.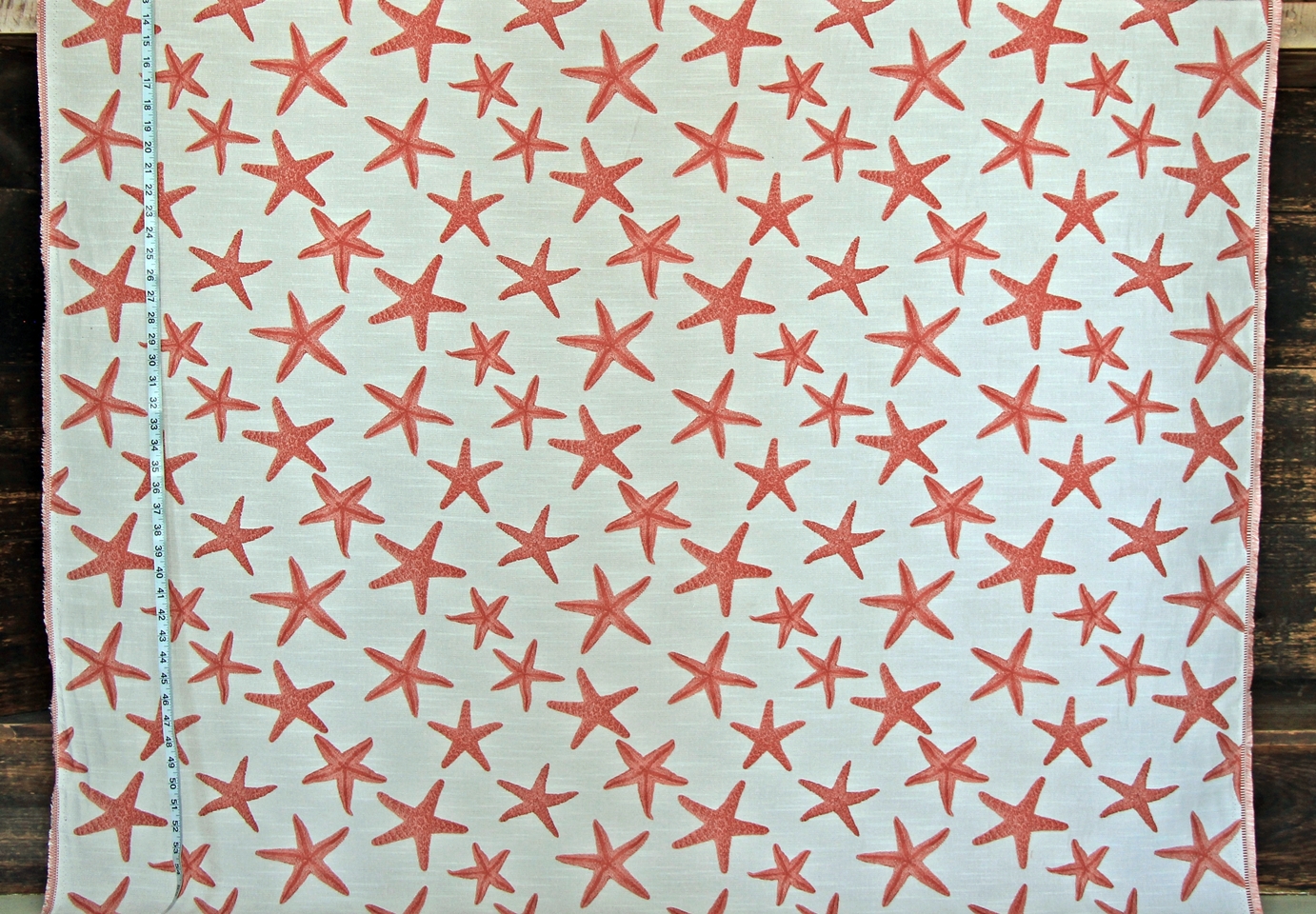 The teal starfish fabric is done in
aqua,  blue, and teal.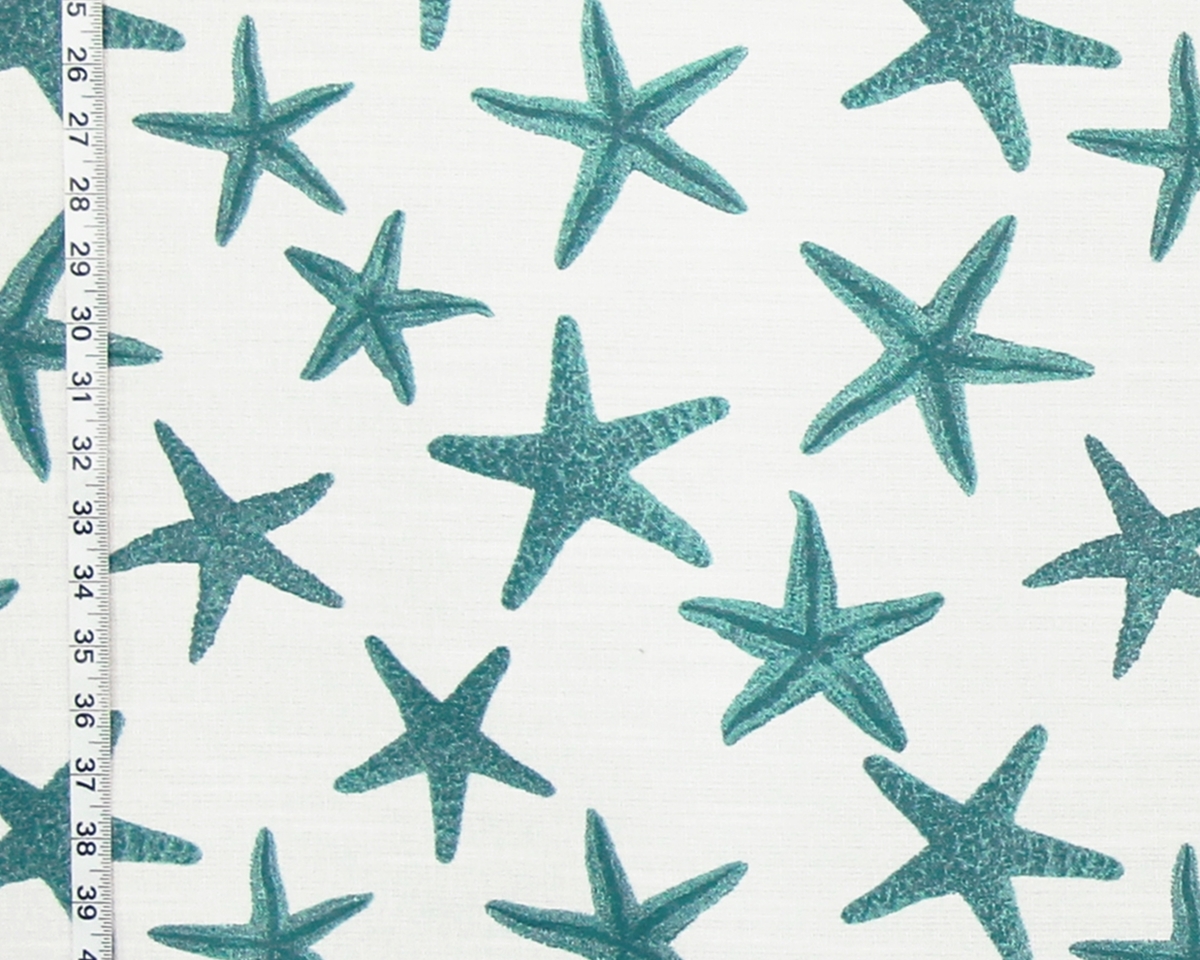 These really do look like stars from the sea!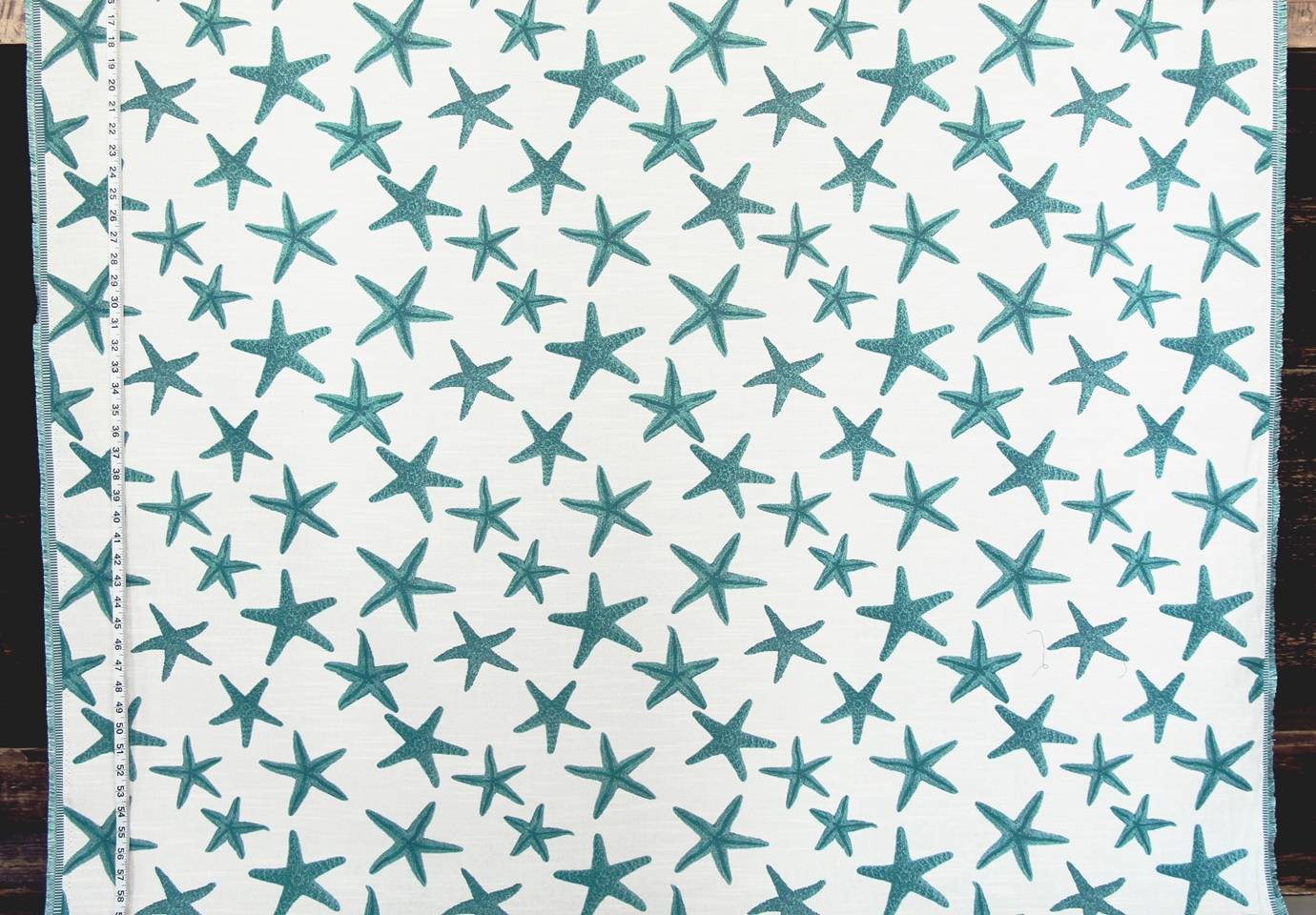 The orange and the teal star fish fabrics are new colors of a
starfish fabric that we already have-
it is a blue colorway.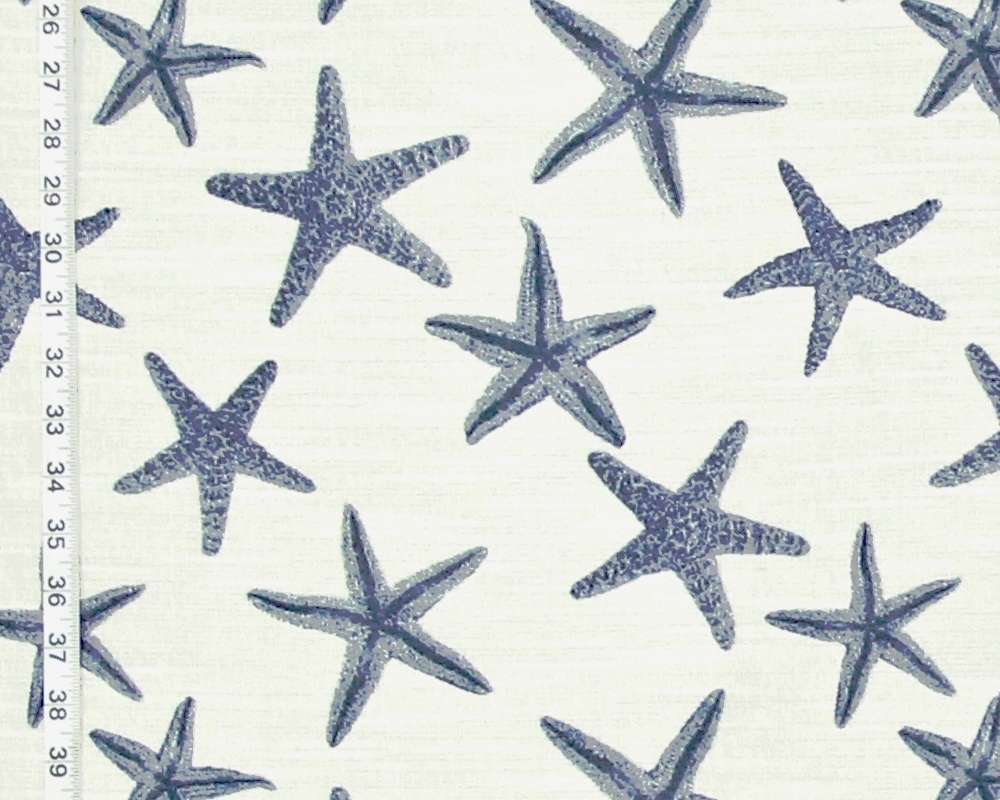 For these and other star fish fabrics see the
______________________