We have three new retro fabrics in-
and these are fun!
The first is a retro Hawaiian Islands fabric.
A beach hut wall is the background for a variety of things.
The tin sign with the surfer girl is a classic!
It is reminiscent of the '50's, after WWII.
There are framed pictures of palms and a banana leaf, and,
my favorite- a hibiscus flower in a pineapple shaped frame!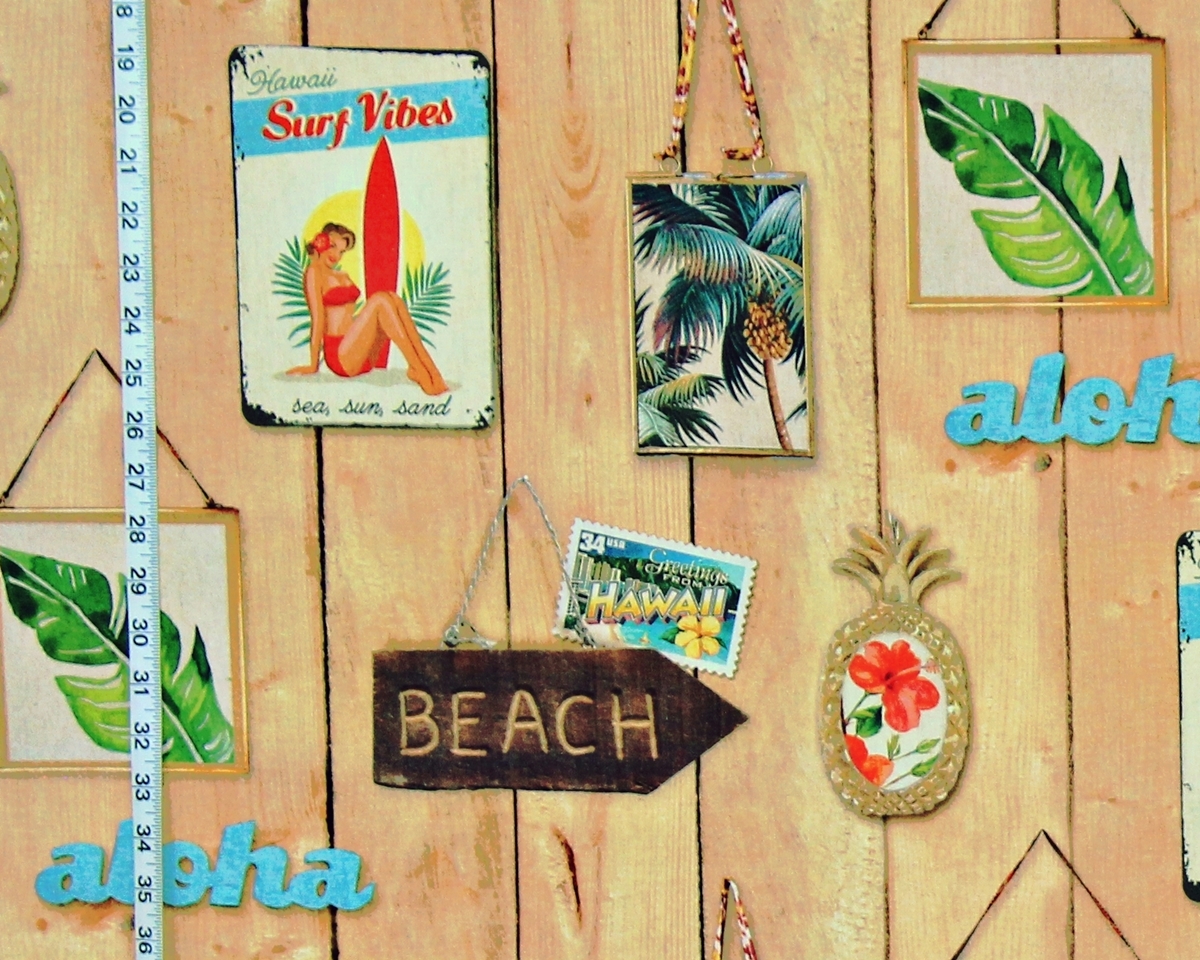 The word aloha and the beach sign add to the theme,
and the stamp commemorating Hawaii is a really nice touch.
Going in a different direction is a swimming pool fabric.
For those who grew up in the '60's,
this will bring back summer days from those years.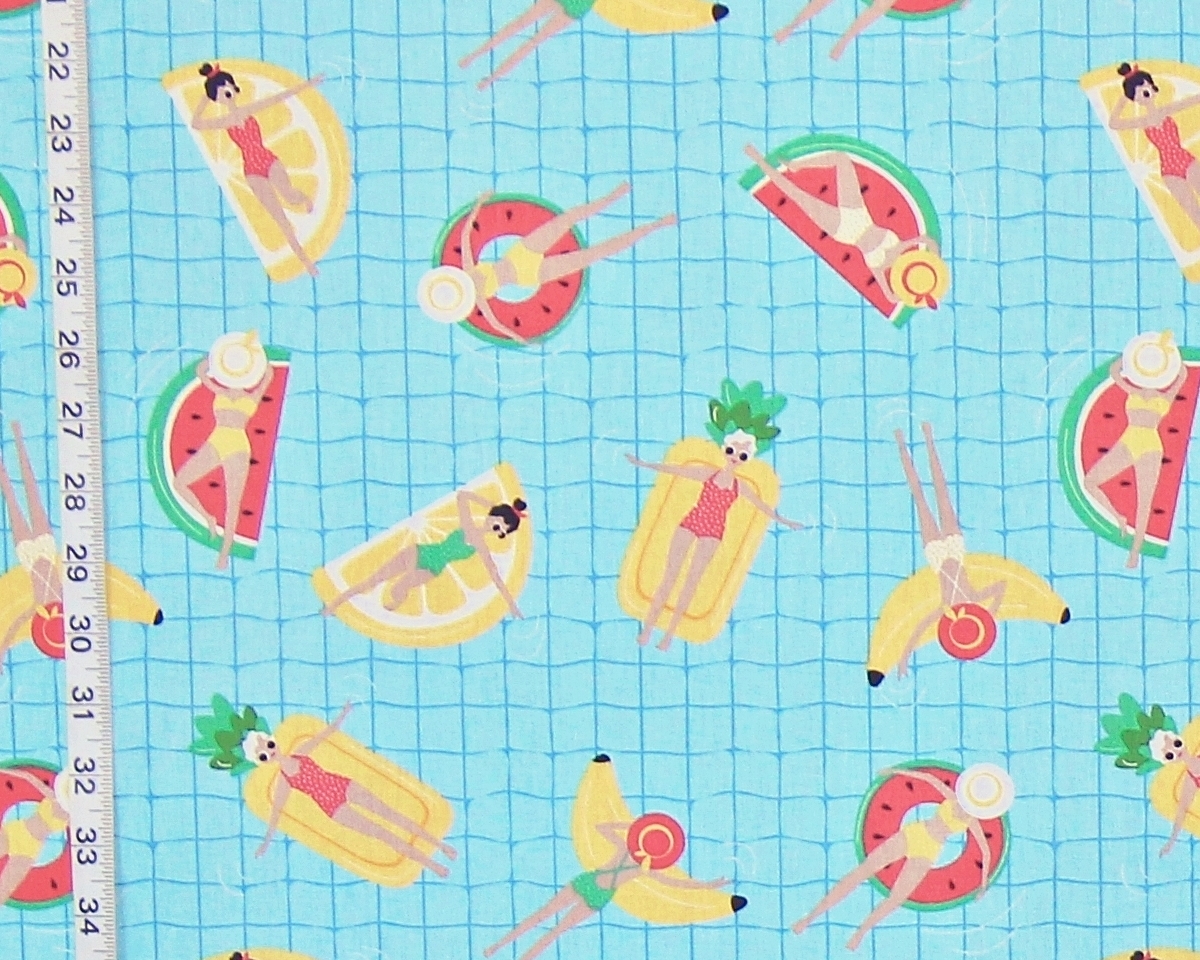 A bevy of girls float in a pool.
They are wearing dark glasses and hats,
and are floating on a variety of air mattresses shaped like fruit!
This is an extra wide fabric.
It is perfect for any fun project from curtains to quilting!
This would make fun cabana curtains, or summer curtains for a girl's room.
A shower curtain in this would give a bathroom a lift!
The last of the new fabrics is also suitable for any light weight sewing project.
It features bananas on a green polka dotted background.
The effect is bright and cheerful!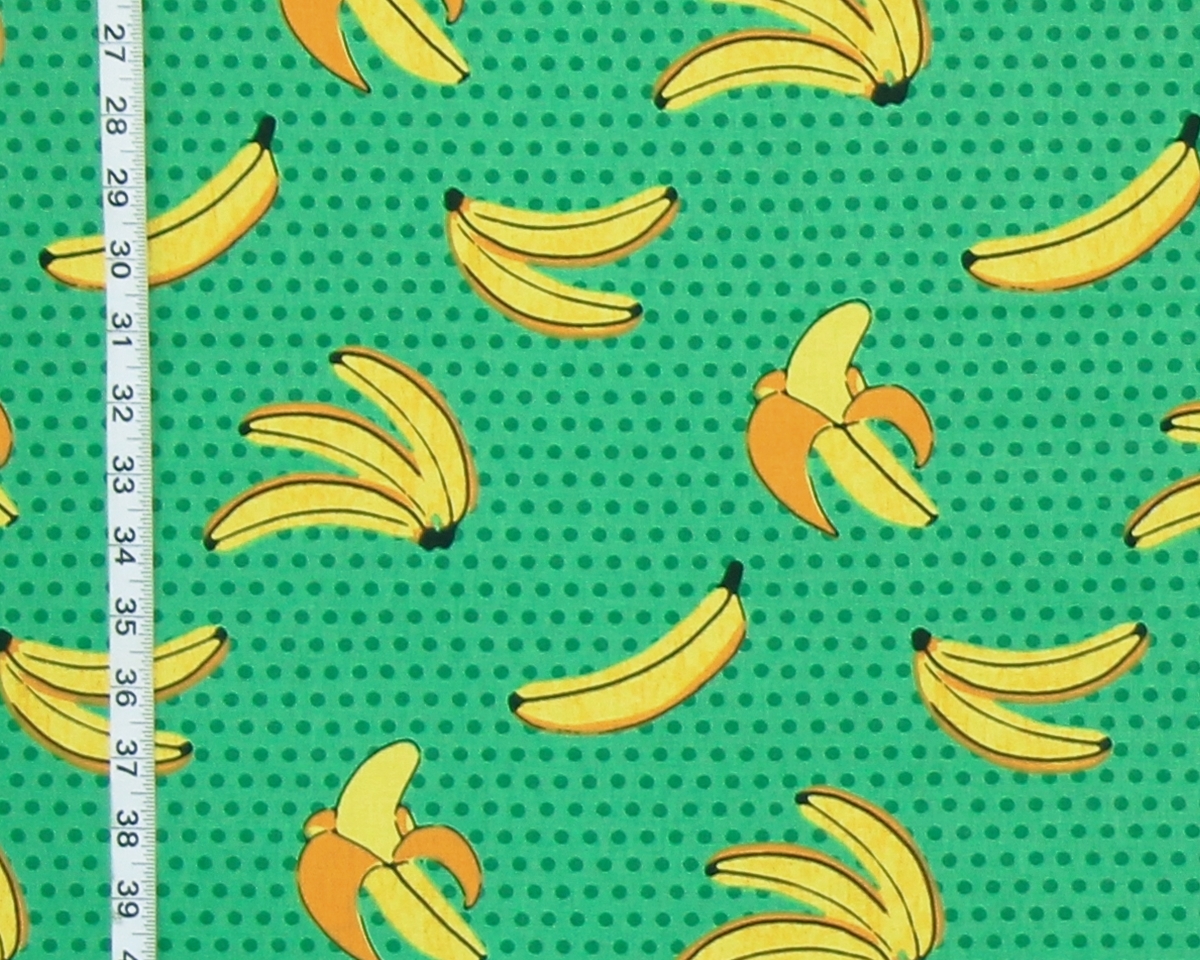 Other fun summer fabrics with a retro feel
include our colorful pineapple fabrics.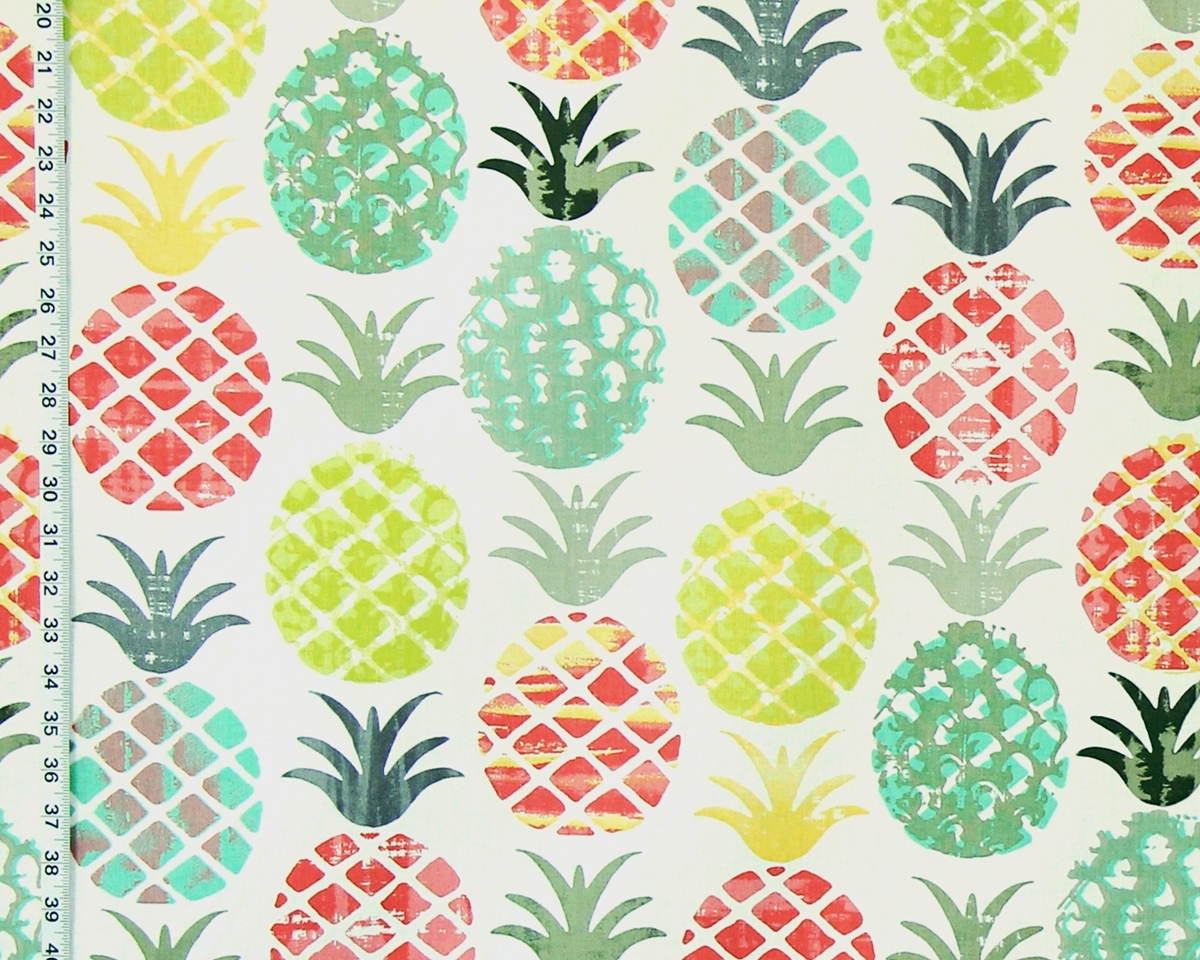 For all of our retro fabrics see the
_________________________________________