The seashell trellis matelasse fabric in both colors is back in stock!
We have carried these two fabrics since they came out. The aqua is a soft spa blue color. The cream is an off white that works well with a wide variety of colors. The quilted look gives a lot of dimentional textured interest to both pillows and upholstery work.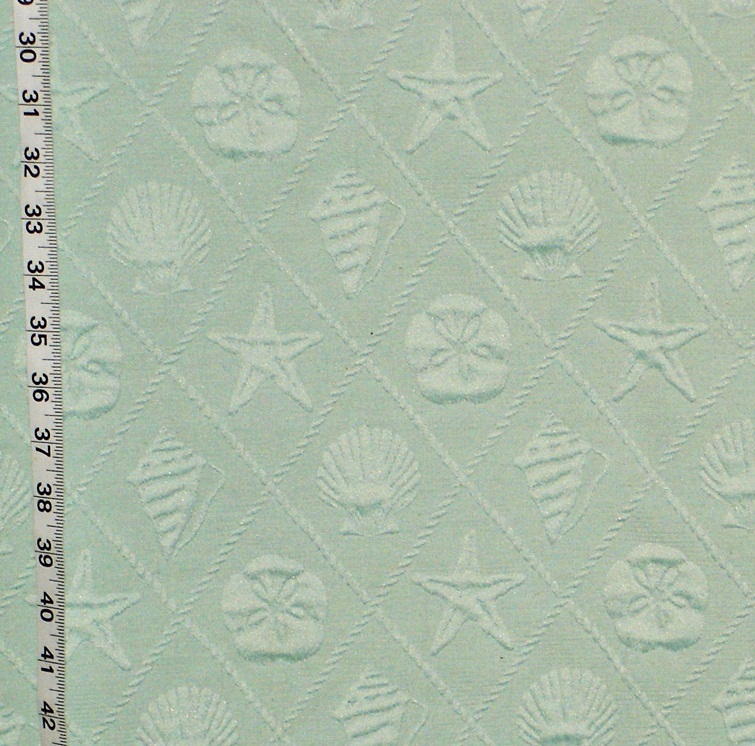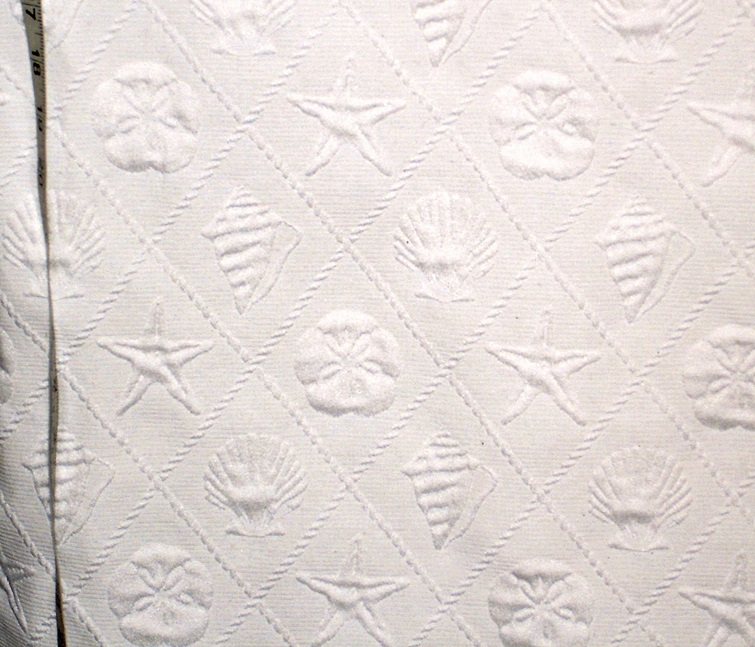 The company that makes this recently came out with an indoor outdoor version. We just got in the turquoise colorway. It is a POW color, and will get it on the site soon!
See these in the
Seashell Fabric Category.