It is summer!
And, we have two new summer fabrics.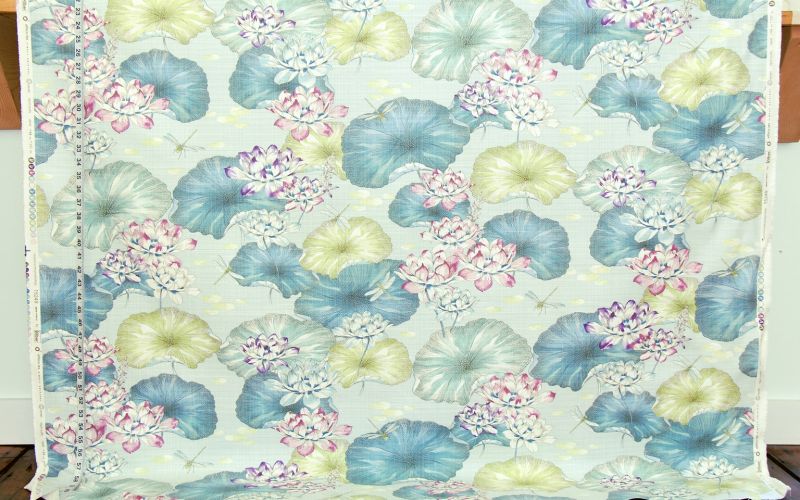 Like all summers it has been a weather roller coaster ride… It started with three weeks of sun, and humidity.  The ground dried out, but the air was moist. This was followed by day after day of fog- cold, moist air. I call it beach weather. Then there were three days of monsoon weather- where a LOT of rain poured down. And then back to fog.  By this time everything feels damp and clammy.
I have been going through fabrics that have not been photographed, and am working on it! And it seemed appropriate that these two summertime patterns go on now! Both have features that I think are special.
The waterlily fabric is impressive-
It has large scale lily pads with life sized flowers.
It has been printed on a slubbed linen/cotton ground cloth.
And, the coloring is really nice!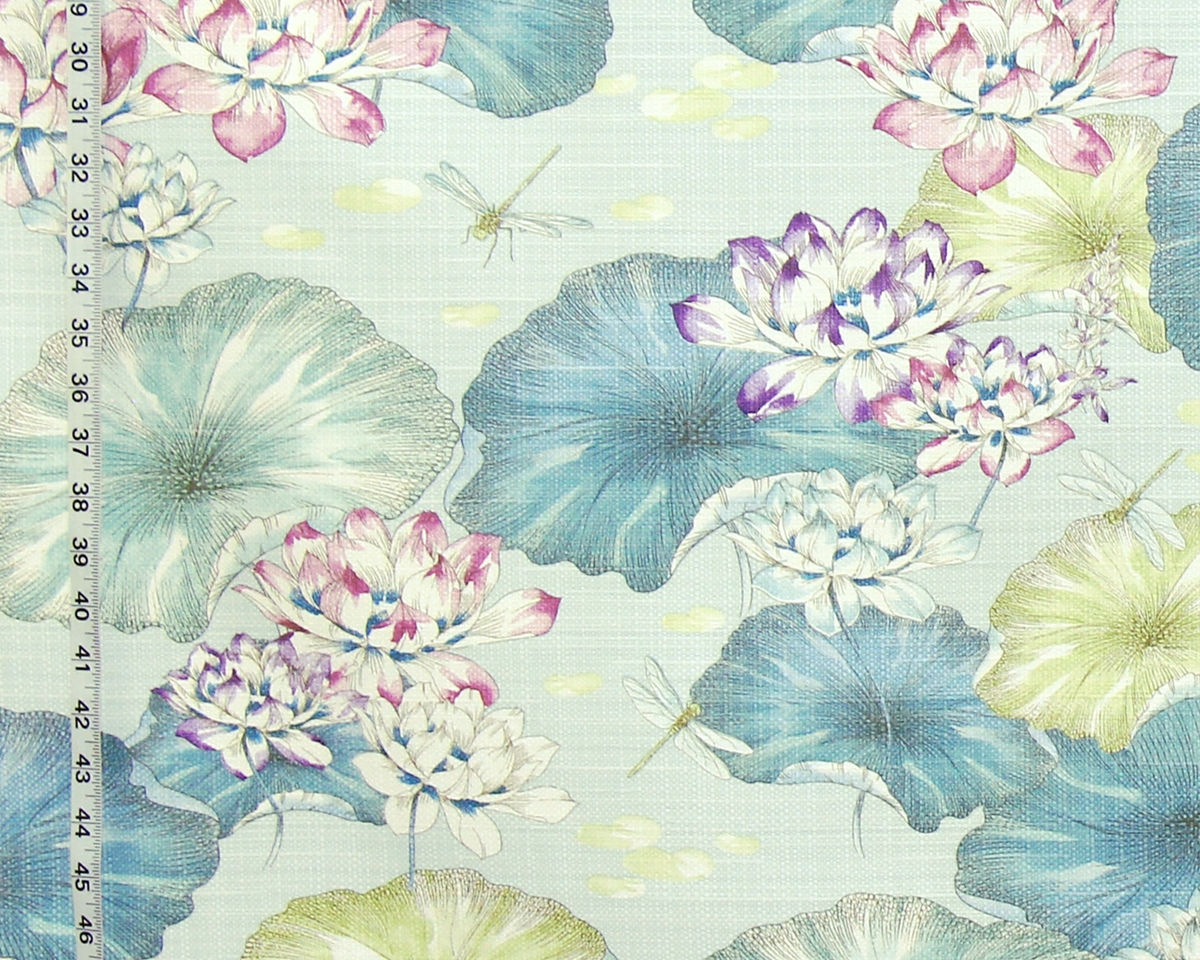 The lilies are shades of blue, purple, and violet with touches of teal.
The pads are blue, aqua, and avocado,
with smaller yellow-green ones in the background.
The pond water is a pastel muted blue.
The dragonflies add the perfect touch!
This is a heavy woven fabric,
it is fine for curtains and upholstery.
More subtle is the new meadow fabric.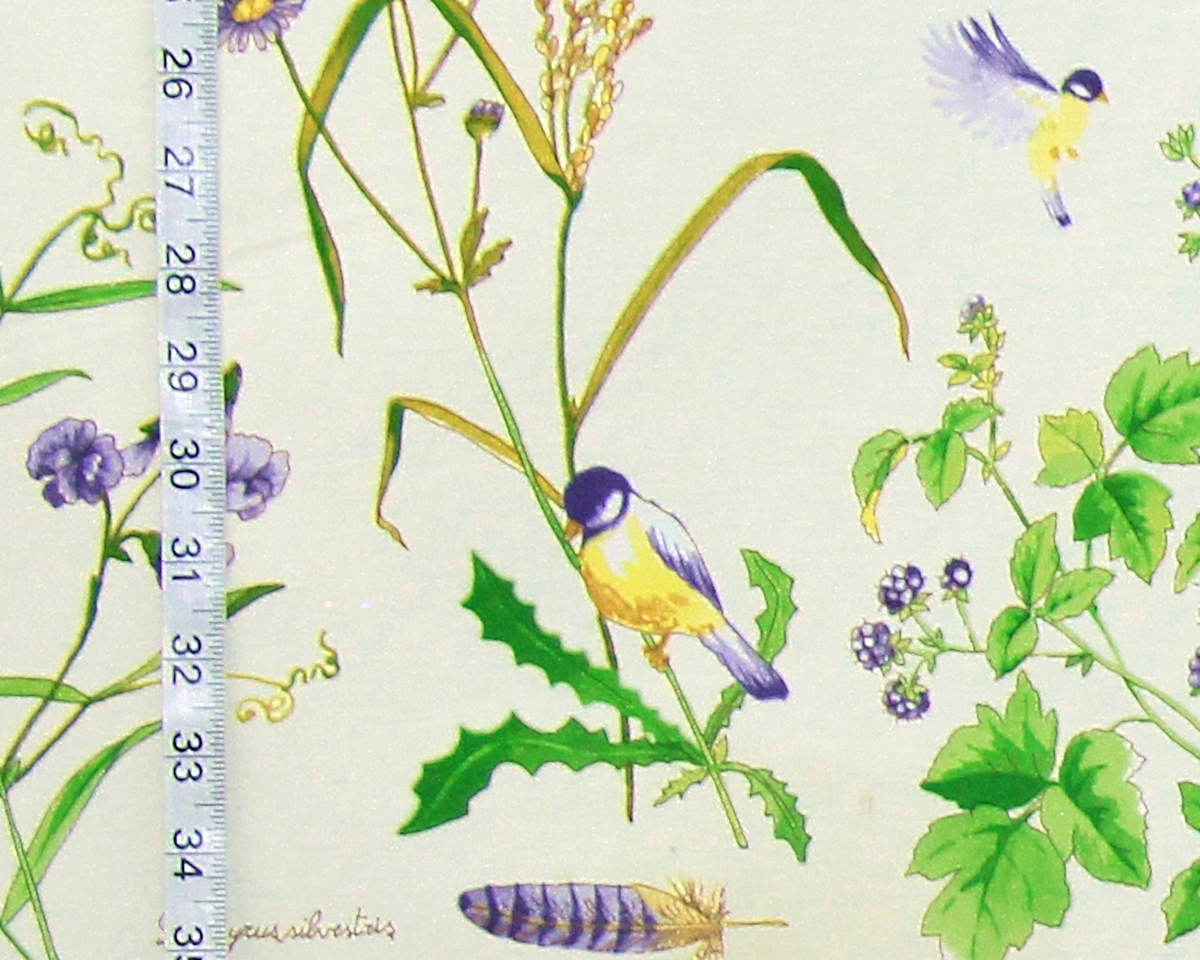 This fabric has a nostalgic feeling of an old fashioned summer.
It is as if someone went into a meadow,
and sat down, and started drawing what they saw.
There are birds, flowers, and blackberries!
The names of the flowers have been written in Latin.
Other touches include feathers and even a small snail.
This is a mid-weight fabric.
It would be nice for curtains  and duvets in a bedroom,
where one wanted to remember summer days.
There are two other fabrics that sing of summer and meadows.
One is the sunflower fabric from France.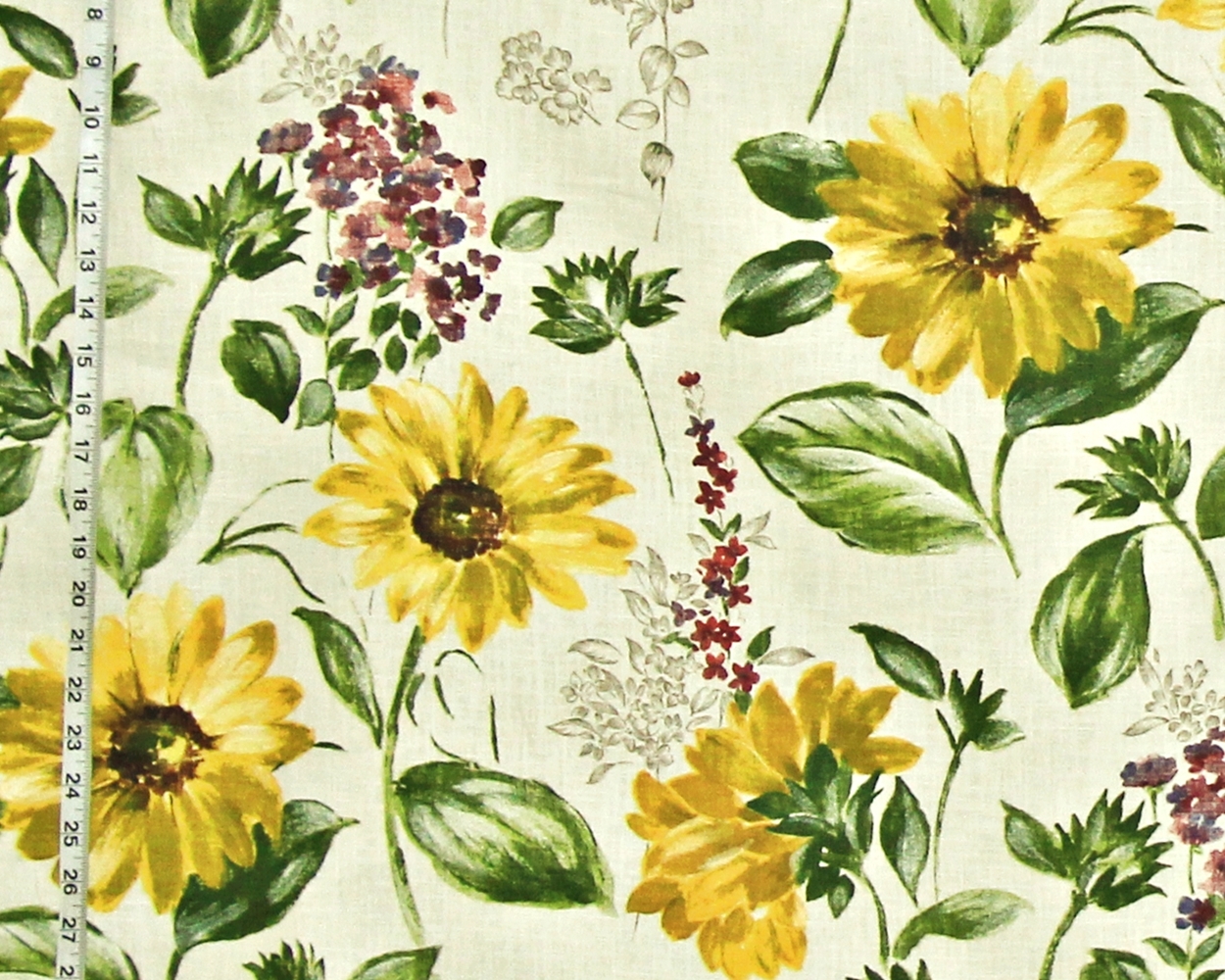 The other is the daisy farmhouse fabric.
This has large bouquets of daisies, meadow flowers,
and grasses.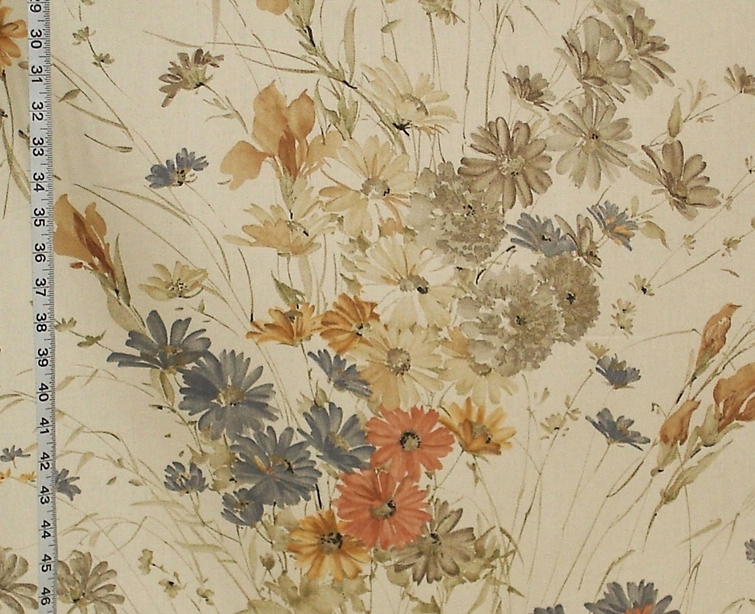 All of these are in the
I am also going through some short pieces of fabrics that are sold out,
or have been discontinued.
I hope to have some listed by the end of the week.
They will be listed in the
_____________________________________