A new sunflower fabric has just been listed!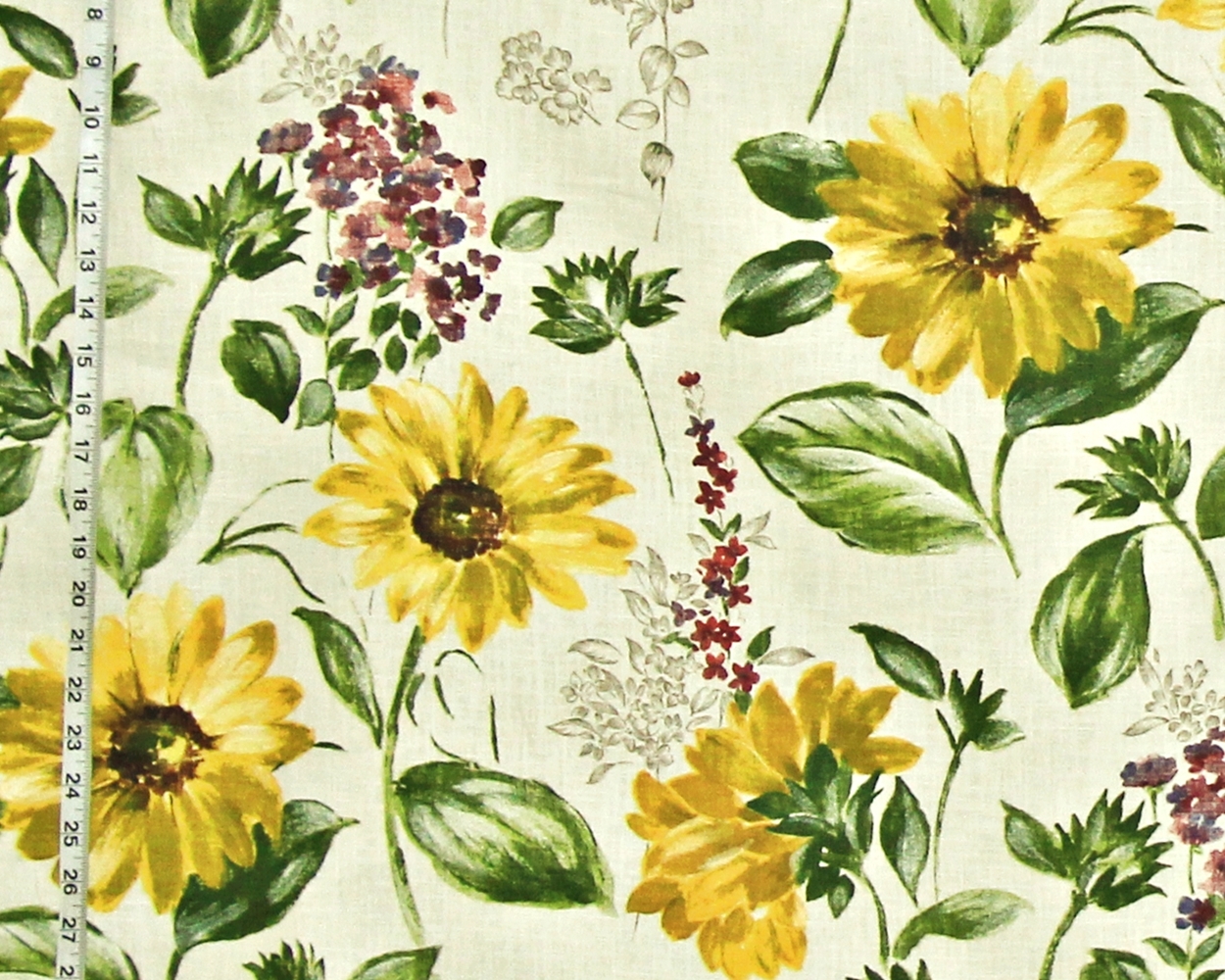 It is summer! And, this bright  floral fabric,
filled with sunflowers growing in a field captures the essence of the season.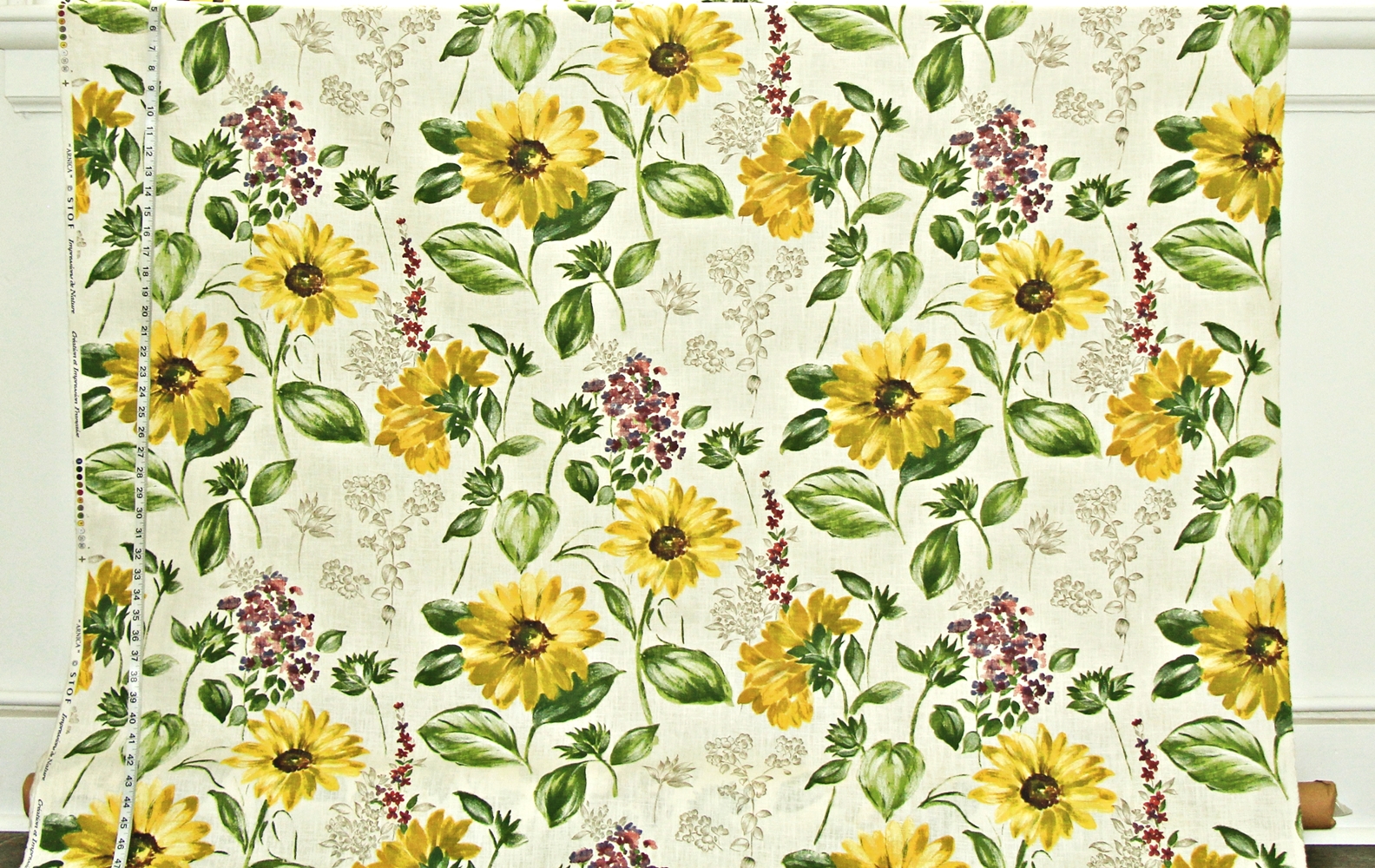 Large as life sunflowers and smaller flowers of pink, purple, and blue
are set off by flowers done as a toile.
They create a  summer  floral fabric that would be perfect for a barn wedding!
See the new sunflower fabric in the
___________________________________