We have a new tropical jungle fabric!
And I love it!
We have not had something this unique in a long time.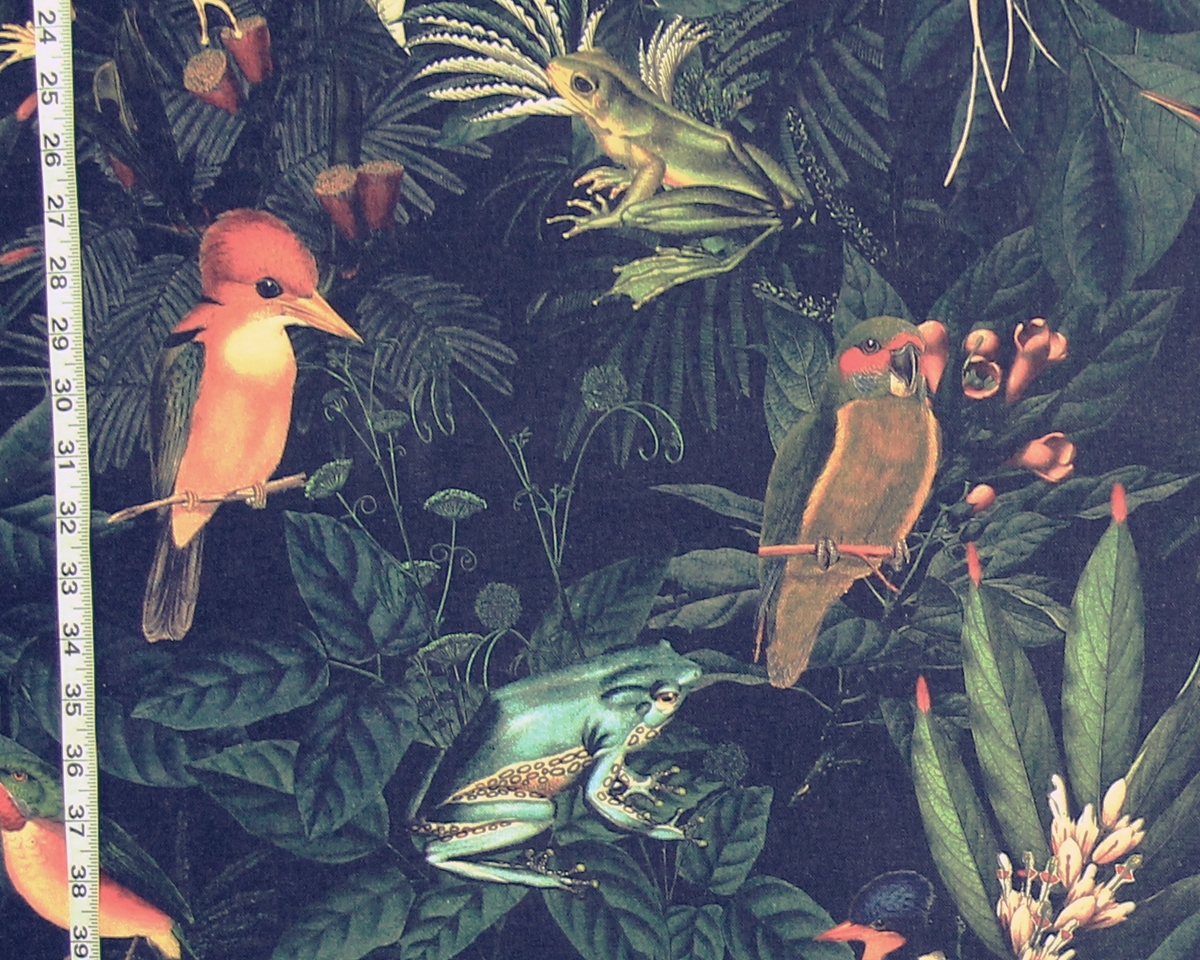 This shows a jungle at night. And it is teaming with flowers, birds, and
frogs, frogs, and more frogs!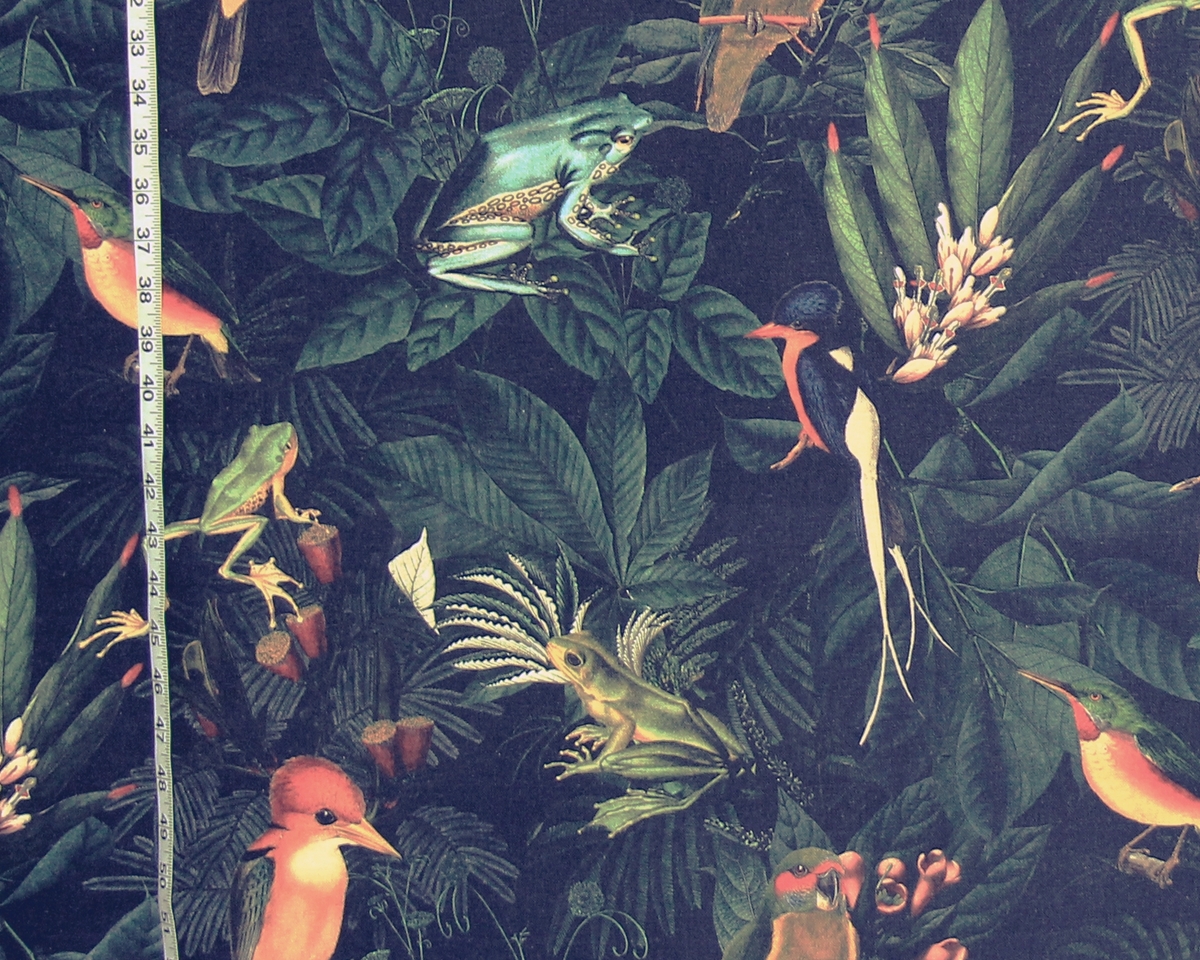 The colors are deep, rich tones, punctuated by brighter tones of
orange, blue  green,  and yellow,
as well as light tones of cream and pink.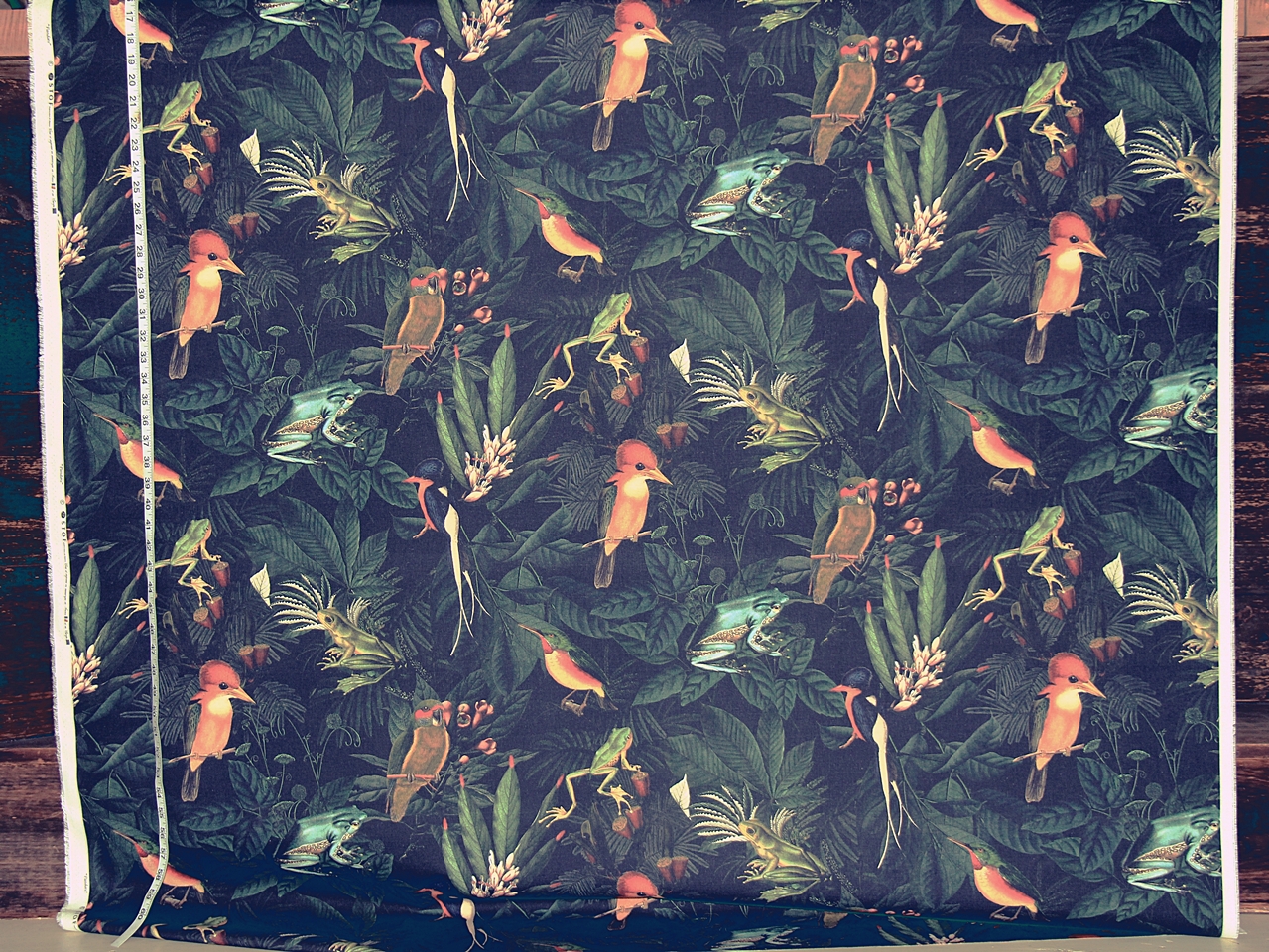 The fabric is a brushed cotton, with a soft feel.
The other really interesting jungle fabric is a melange of many different things.
Not a nocturnal fabric, it is bright and bold.
Parrots, tropical leaves and flowers, and butterflies,.
rest on a background of leopard skin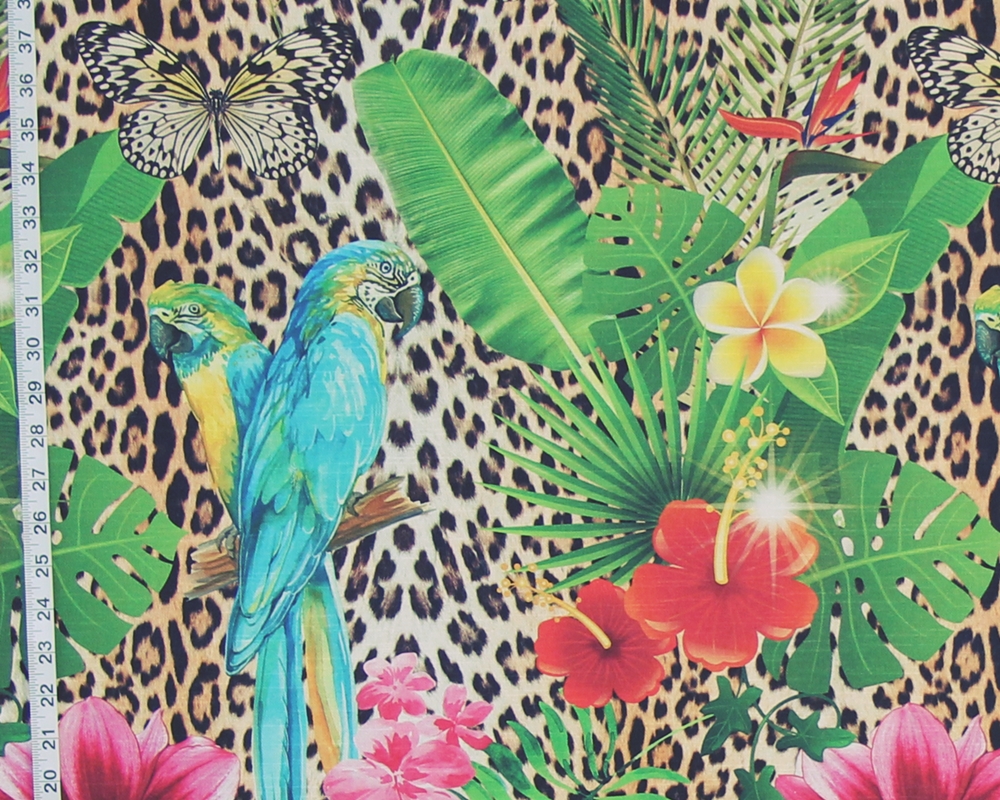 It is the background that  makes this unique.
This tropical fabric has such a large repeat that we sell it in 70″ increments.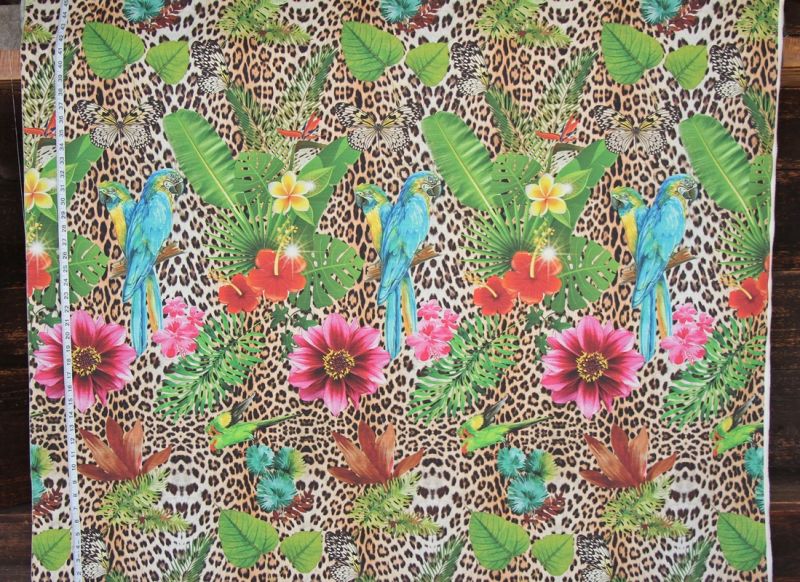 More of a tropical rain forest fabric, than a jungle fabric, is this  bird fabric.
It is filled with flowers- passion flowers bloom,
and nasturtiums trail down from berried branches.
A palm tree adds to the tropical feel.
It is bright with oranges and yellows.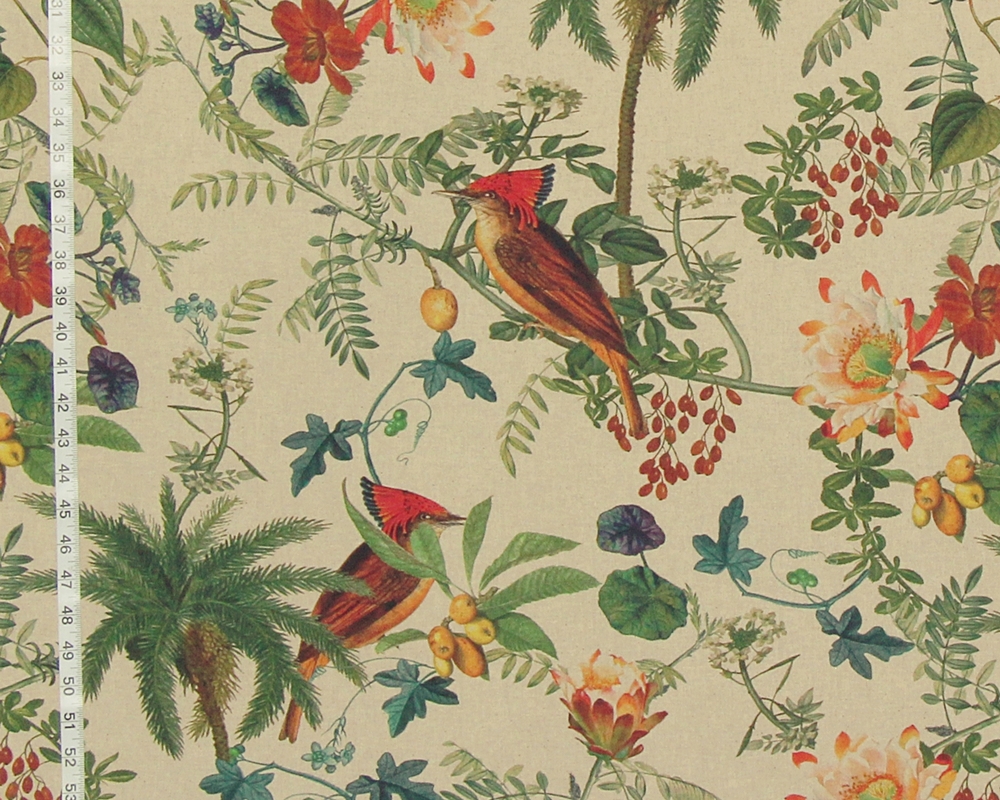 We have it on a tan background,
and also on bright white.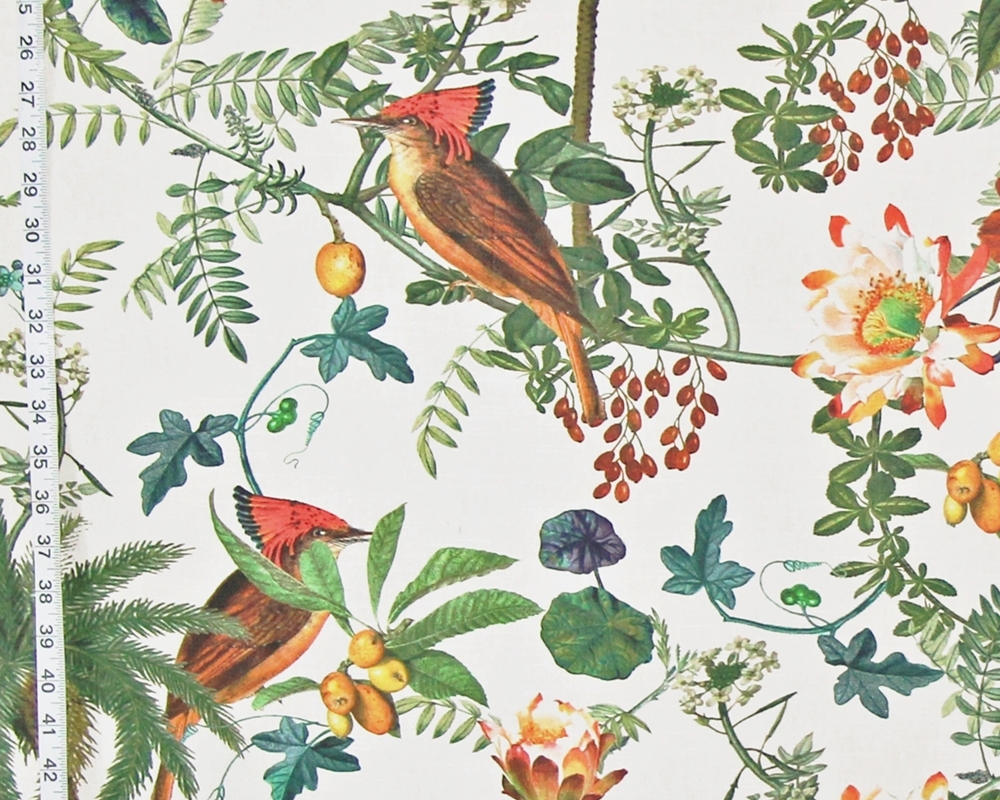 Of course, we do have tropical floral fabrics.
While none of them have the feel of a nocturnal night in a jungle,
we do have one that has the feel of a jungle at twilight.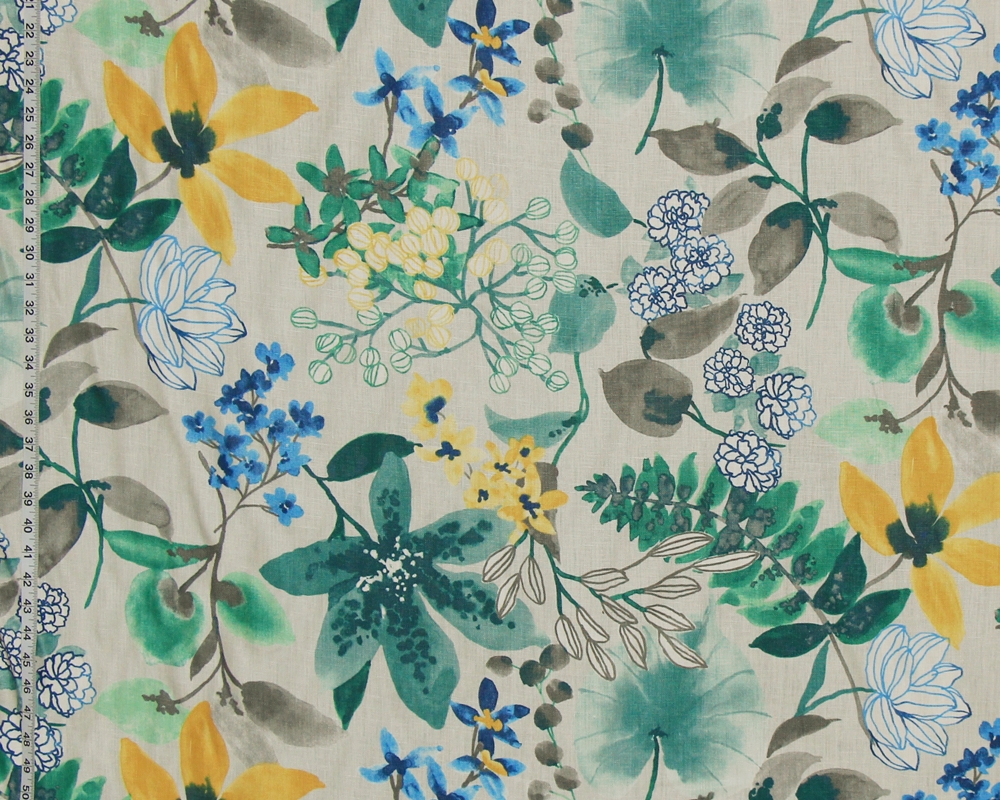 Tones of teal, aqua, yellow, and grey rest on a greyish beige background.
The effect is very subtle.
We also have this fabric, with the appeal of a bright, colorful flowers.
The colors of this just sing!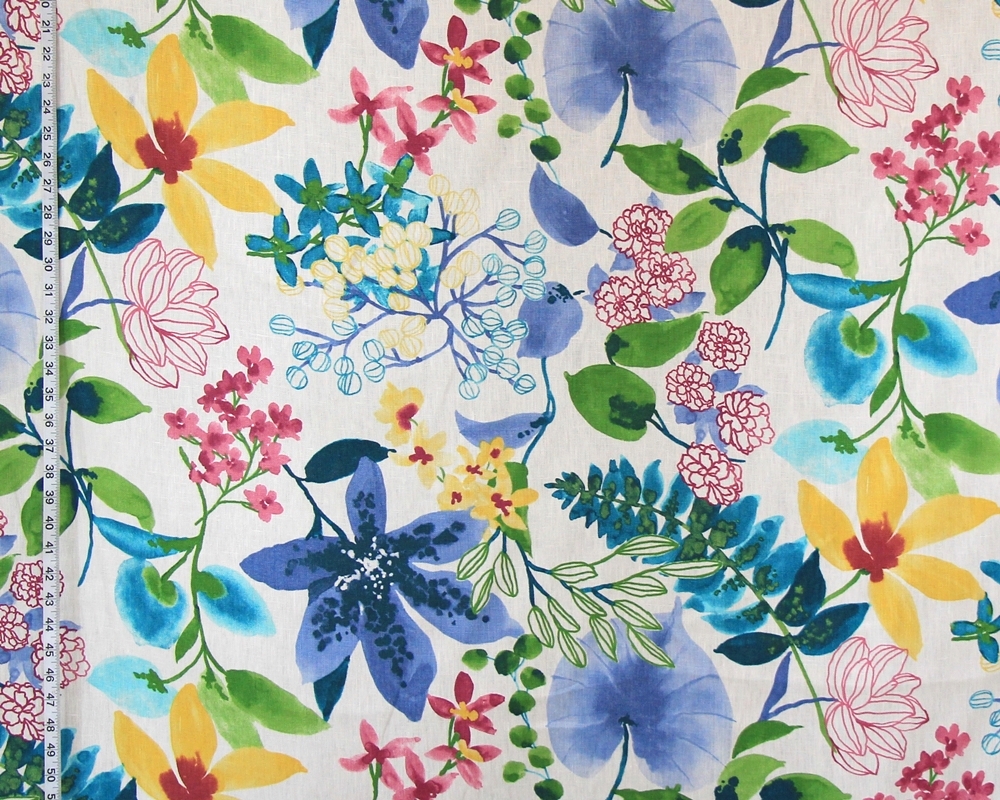 Another tropical floral fabric is  almost the opposite-
flowers and leaves are line drawn, and highlighted by a solid background.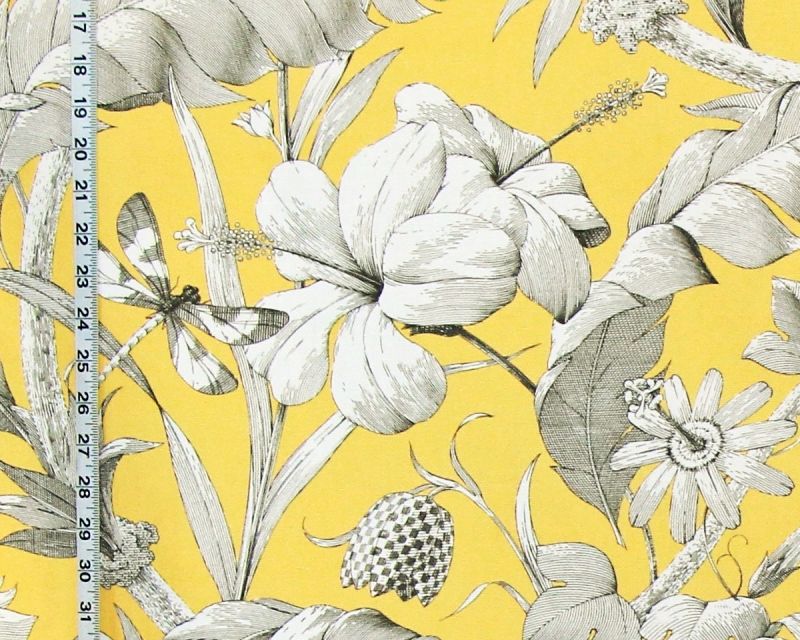 This seemingly simplistic fabric is filled with details.
There are butterflies, dragonflies,  and many flowers and leaves.
The ground cloth has texture, like a pique.
We also have it in a beautiful aqua colorway.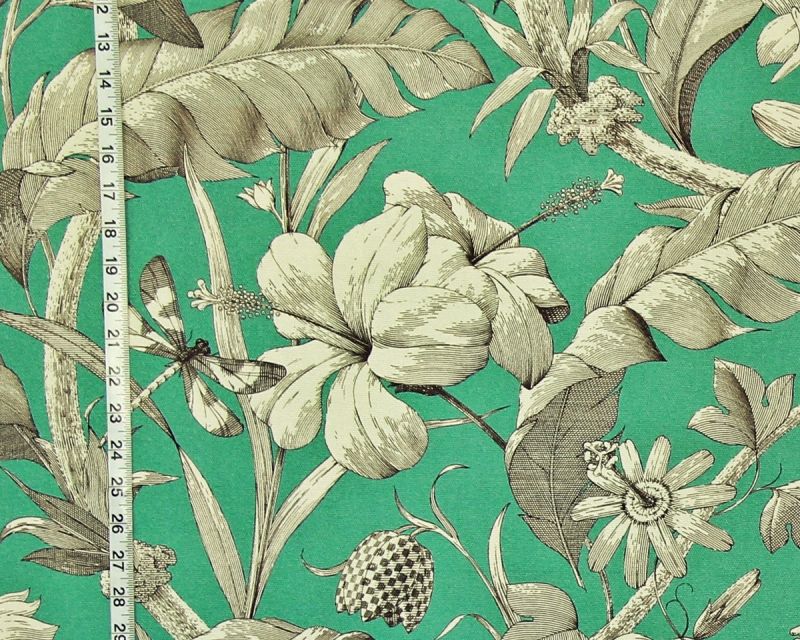 For all of the tropical fabrics see the
_____________________________________