Tulip fabrics have been far between in the last few years. Now we have four new ones!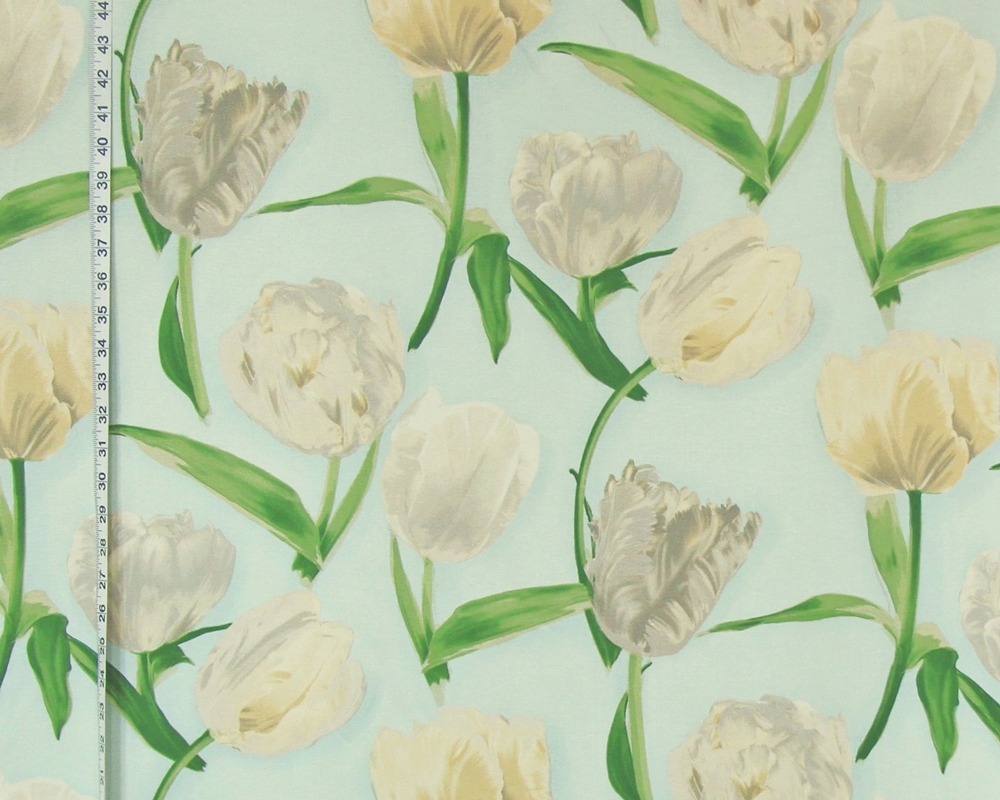 A spring day with a toss of tulips! That is what this pattern reminds me of! The tulips themselves are interesting, done in shades of grey, buttercream, and beige with bright green leaves. But, it is the sky blue sky that steals the show!
It is also available as a colorful variation!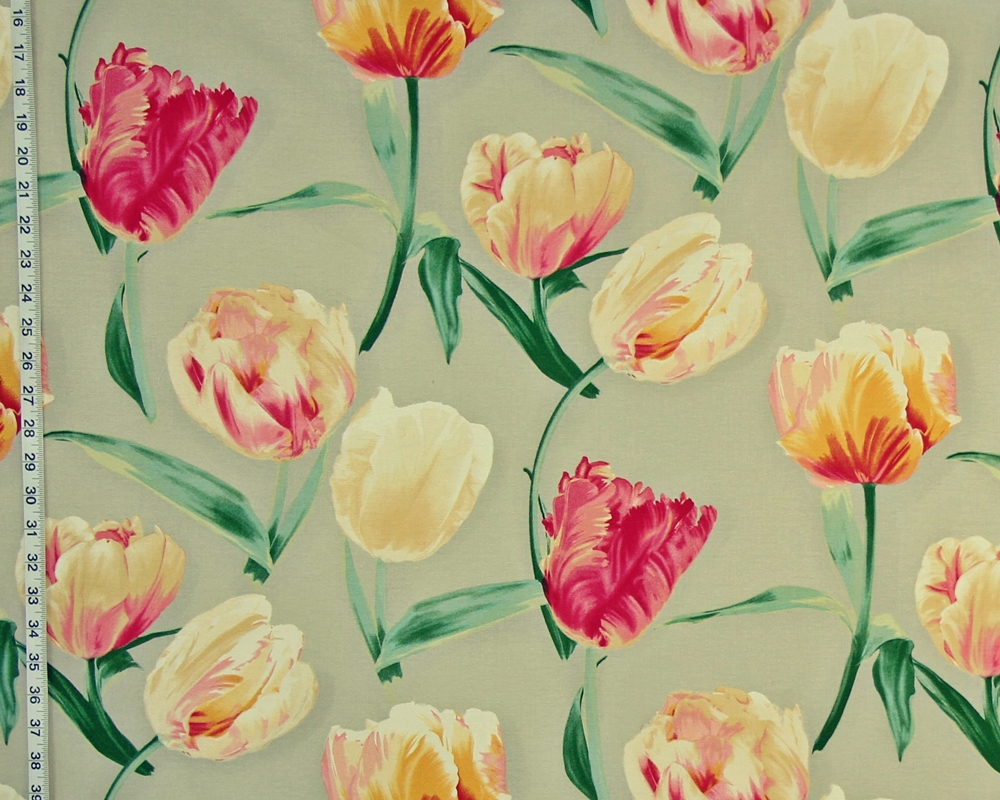 The taupe background makes the colors of these Rembrandt tulips and parrot tulips pop. Each has a pale shadowing around it of deeper taupe, which gives depth to the pattern.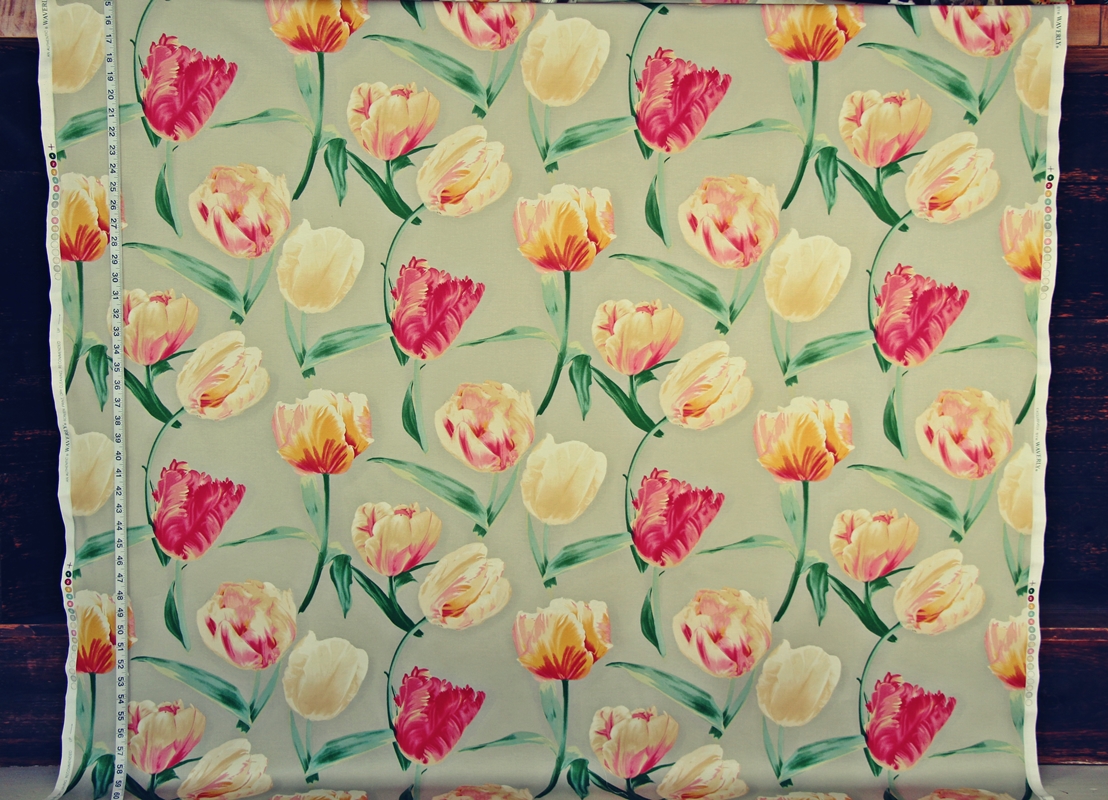 The large scale does give this tulip fabric a "wow" factor!
The other new tulip fabric bold and beautiful, with tulips,  roses, lilies, and poppies. The butterflies are an added touch.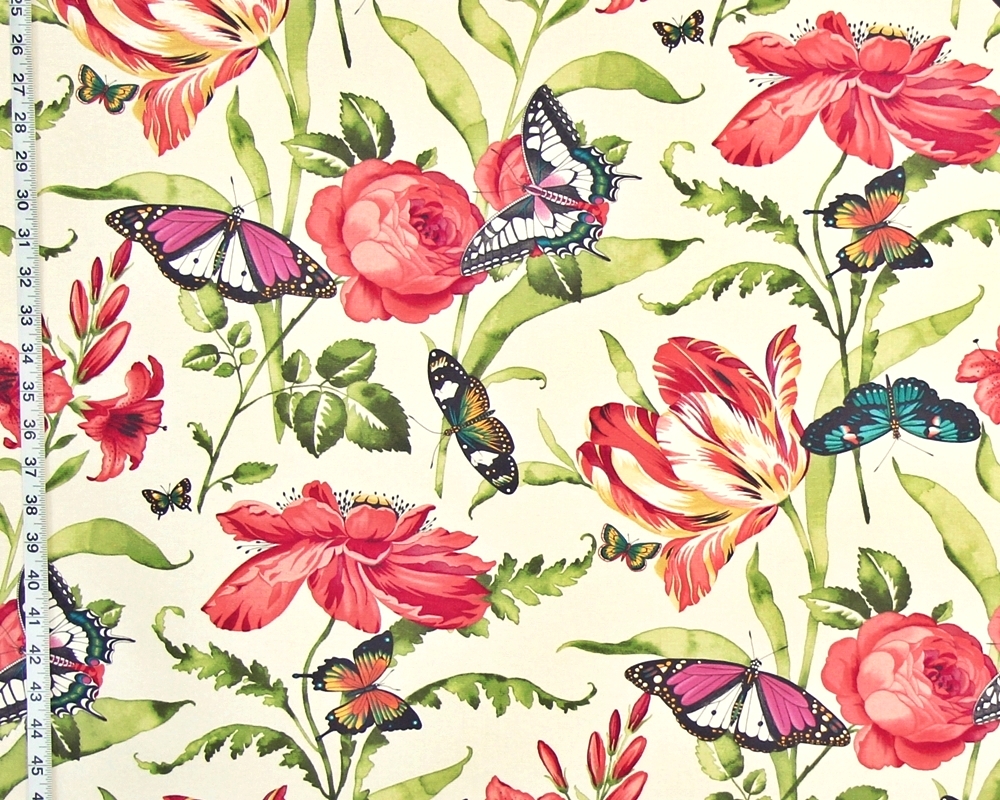 This busy pattern is a riot of flowers, perfect for any gardener!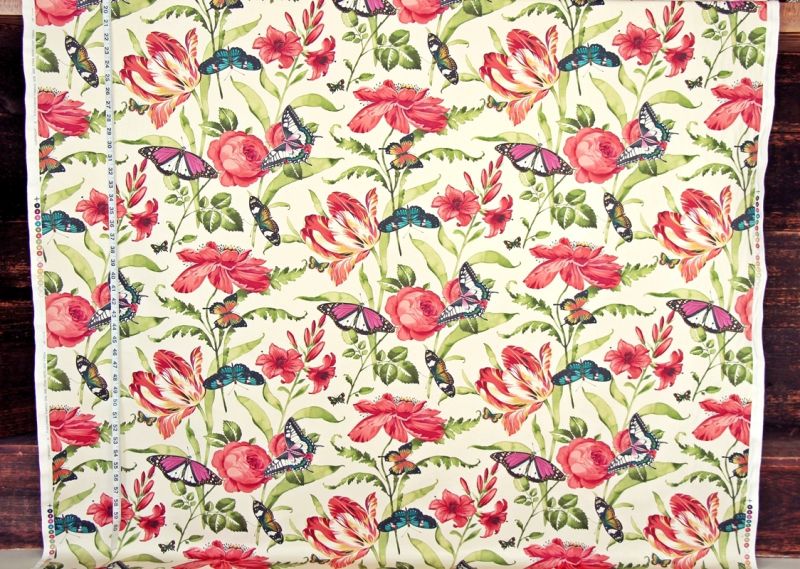 And it comes in yellow!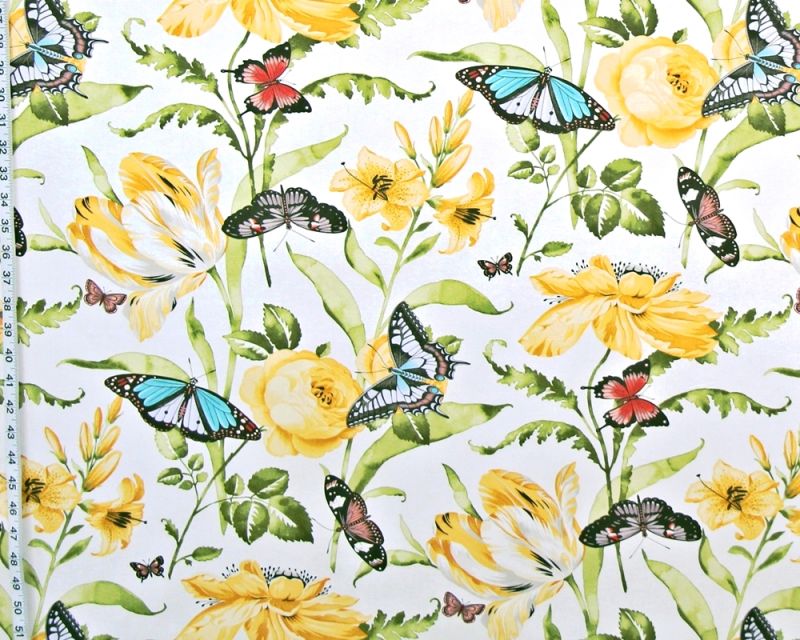 The blue butterflies are a wonderful contrast to the flowers.
For these and other floral fabrics see the
_________________________________