The Venice fabric is back in stock!
The Venice toile fabric has been back-ordered for a LOOOOONG time!
But, it is back.
And we have good stock.
HURRAY!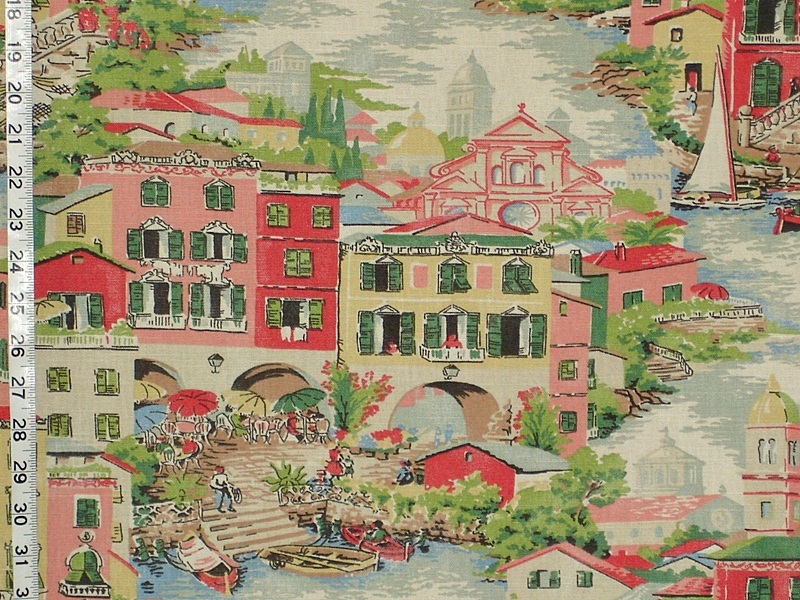 This fabric fabric shows
small vignettes of Venice-
a table at a restaurant being set,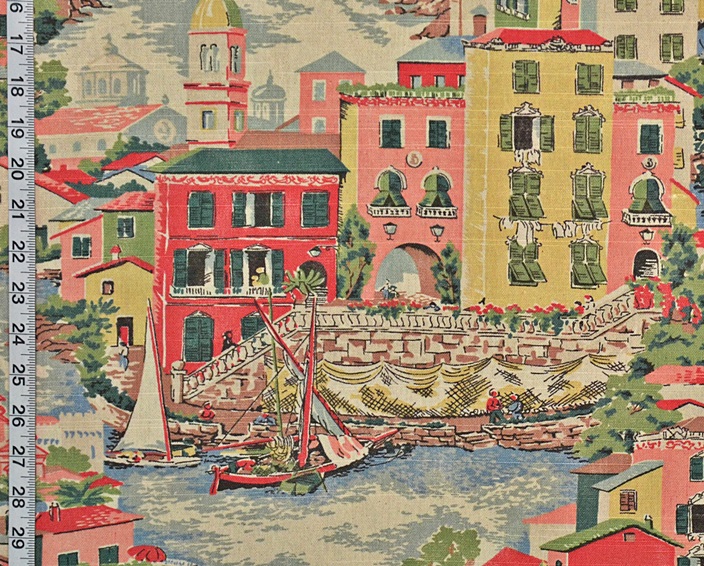 boats tied to a quay,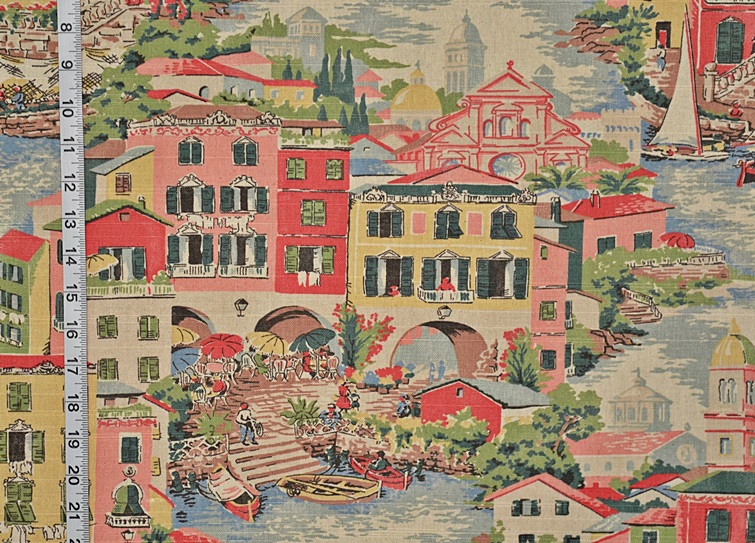 and in the background are well known buildings.
My favorite thing is the laundry fluttering on the
laundry lines hanging on the buildings!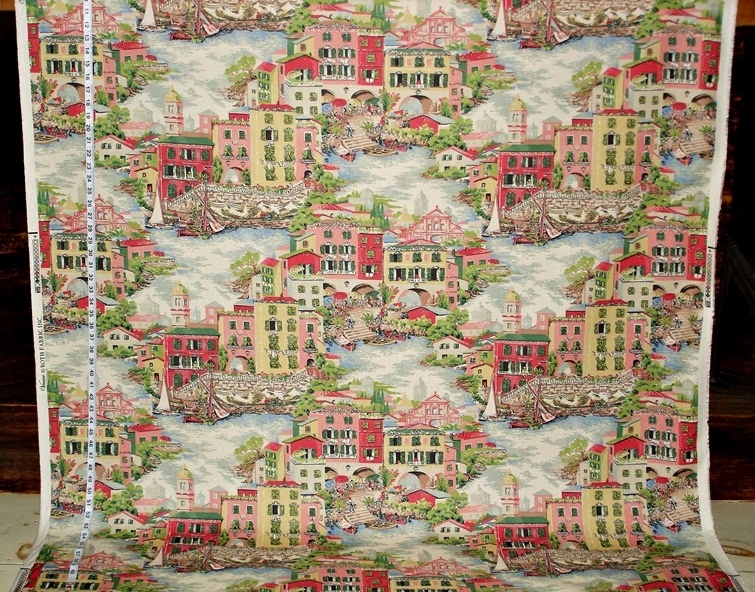 For these and other
Venice Fabrics, see the