The Venice Fabric is the clear winner of the fabric of the week award!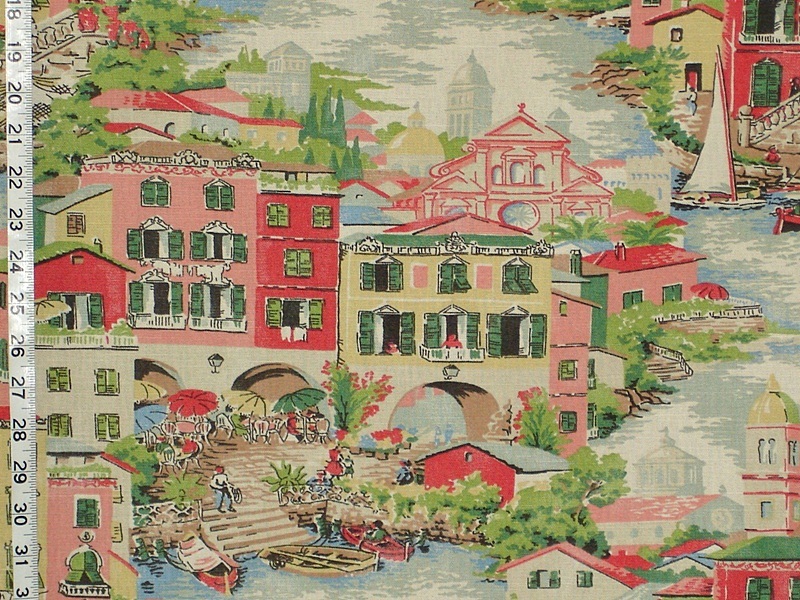 We have carried the Venice fabric for ever, it seems!
In the world of fabric, it is really unique.
This shows different street scenes with the buildings of Venice in the background.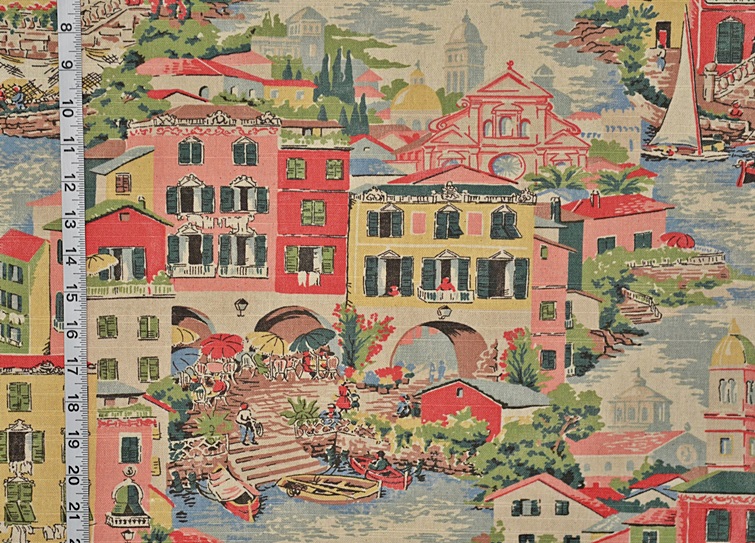 One of the thing that makes this so fun are the details-
the laundry fluttering on a line hanging from windows,
the restaurant being set up for lunch,
the fishing nets being dried in the sun.
The other thing that makes it fun is the coloring!
It is just so sunny!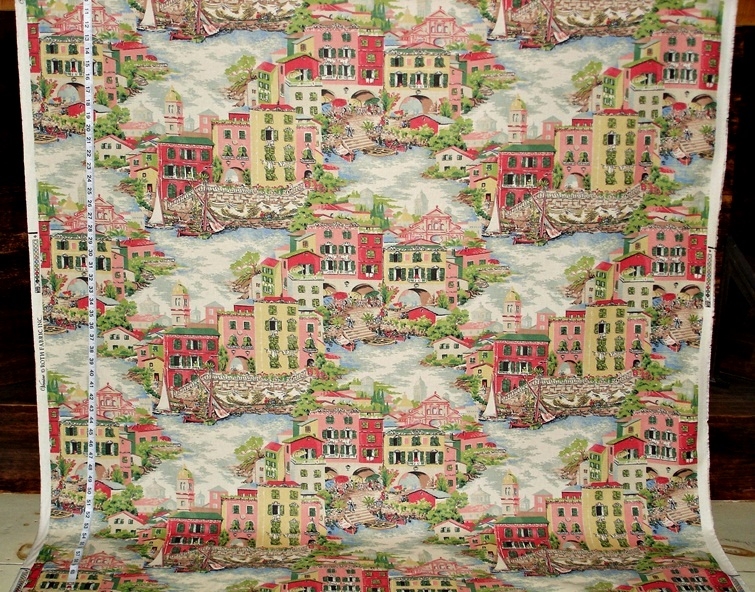 We have two other Venice fabrics-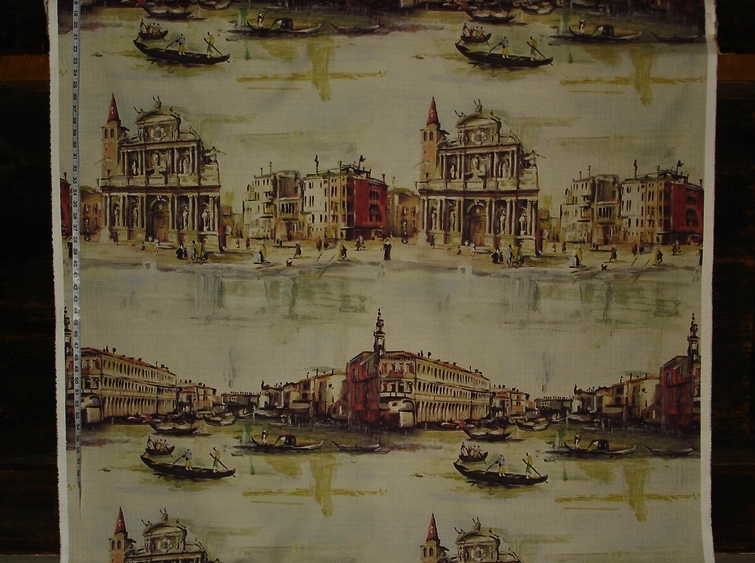 This pattern comes in two colorways,
both have the look of an antique painting.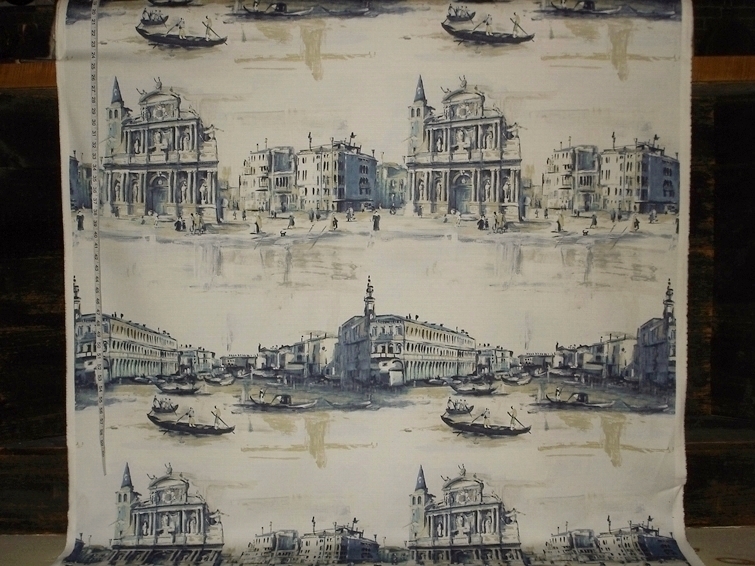 See these in the
French Italian fabric category.
____________________________