Yes, that is correct. We found stock of
P.Kaufmann's Rooster Strut in Farmhouse!
Yeah!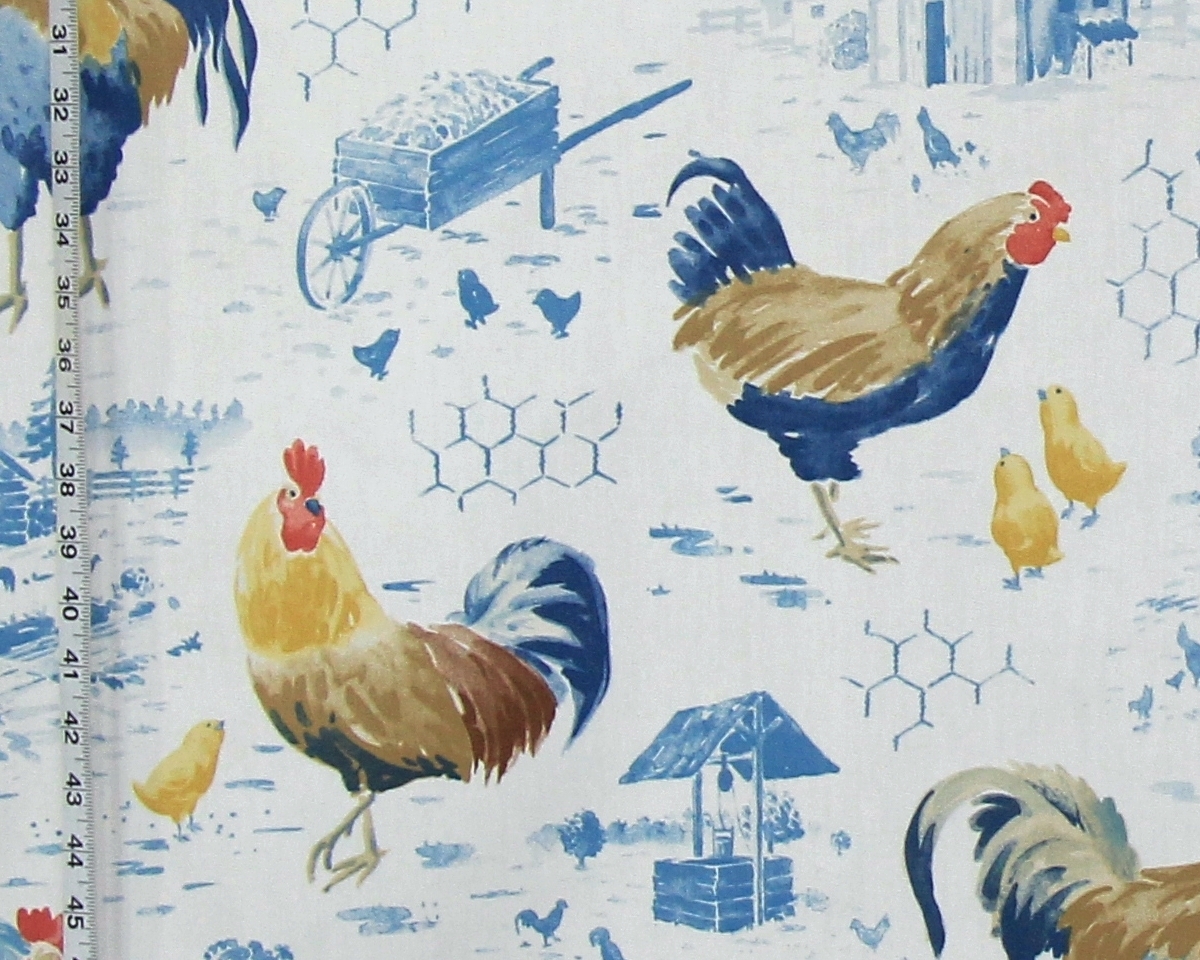 This has roosters and hens, with very cute chickens
against a background with a blue toile and chicken wire.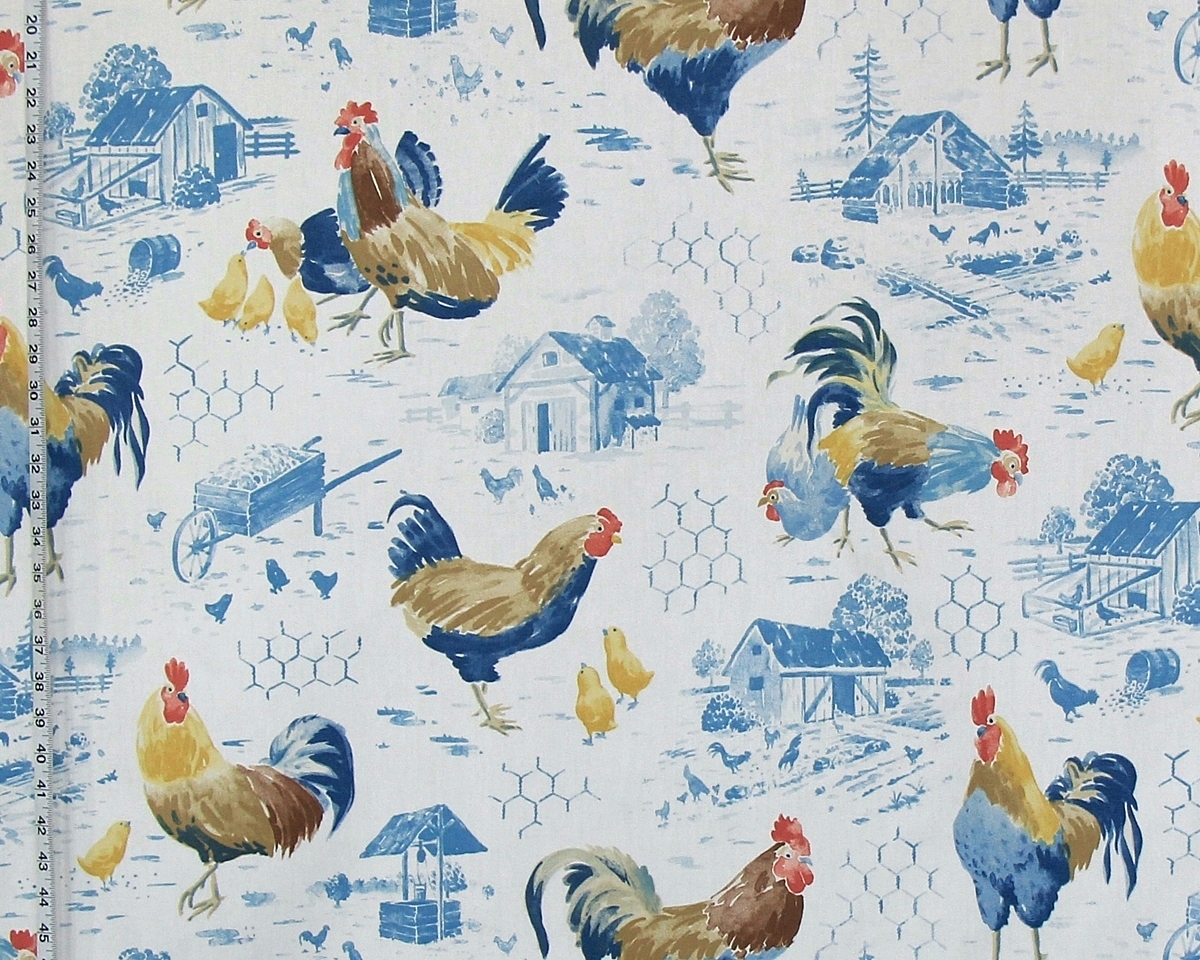 The background is a muted soldier blue on cream,
with colored chickens done in a watercolor style.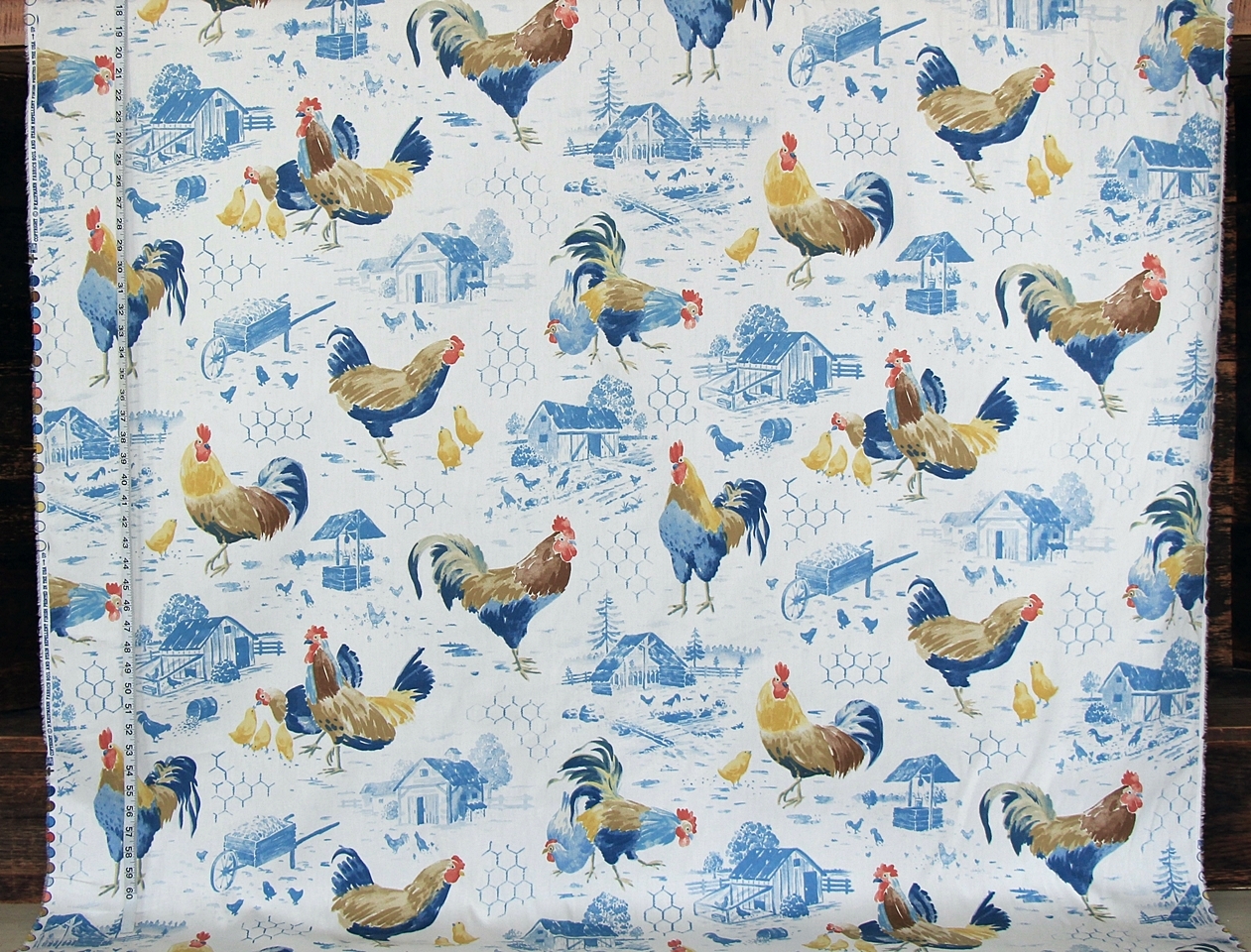 This is perfect for a country look!
The last bolt we had of was used really successfully
with a check for trim.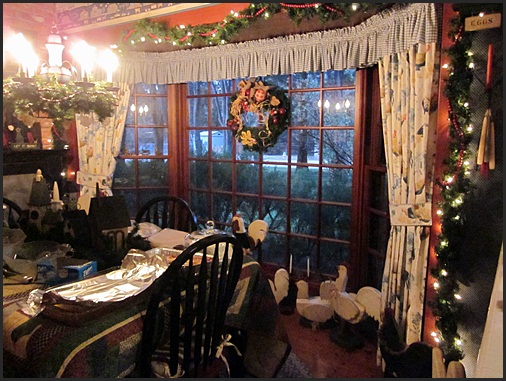 To see more pictures, see the blog:
We have this in a limited quantity,
as this has been discontinued.
So, if you do want it, this is the time to get it,
as when it is gone, it will be really gone.
See it with all the chicken rooster fabrics
in the
Rooster Chicken Fabric category.
___________________________________