The Imari china fabric is, hands down, the fabric of the week!
This unique fabric is sumptuous! Rich in color and design, vintage Imari plates are shown layered over one another.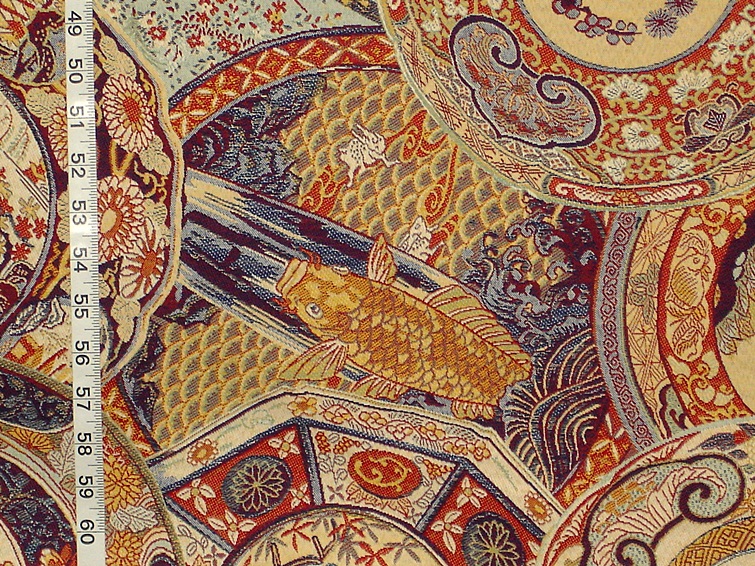 Intricately patterned borders frame a variety of scenes and designs.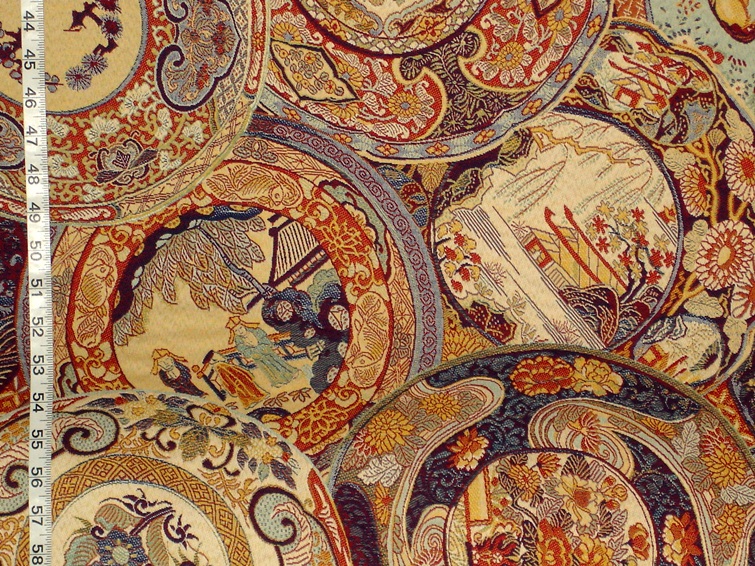 There are scenes with pagodas, tea houses, carp, and pheasants. The result is a rich mix of patterns, that keeps the eye moving.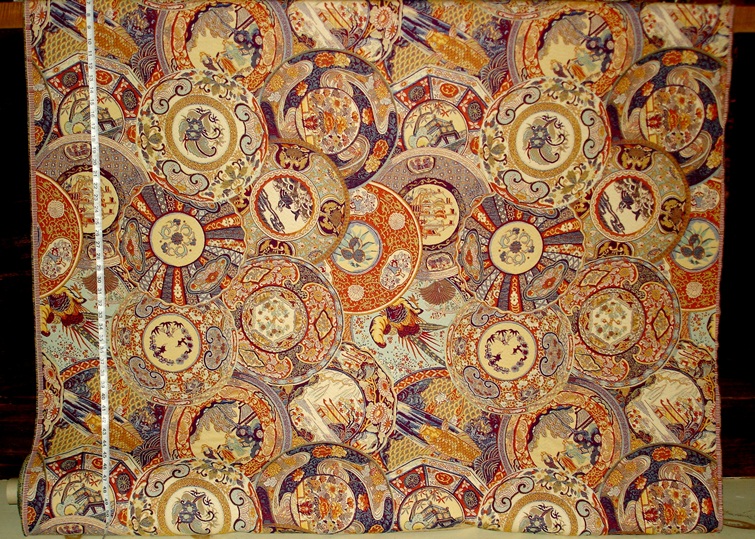 See this fabric in the : Asian Fabric category