The Mad as a March Hare sale runs out this week… be sure to put "destash" into the search bar to see all of the discounted fabrics!
TUESDAY- March 27, 2012
March in Maine roared in like a lion. Well, it is roaring out like one as well! Last week temperatures in the '80's F. today it was 18 degrees F. when we got up! The wind is howling and snow is in the forecast, even though it is sunny at the moment. The crocuses are shut up tight, and don't know what to do!
Primula vulgaris are blooming well though. For those who don't know this plant, it is a delight at this time of the year!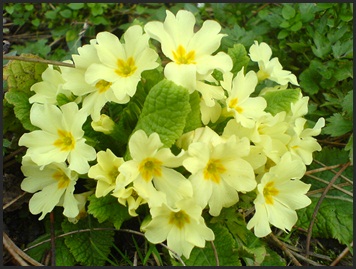 Primula vulgaris is a work horse in the garden. It is the first perennial to bloom here, and its cheerful yellow flowers are with us for a solid six weeks! If you think that is boring, plant spring bulbs nearby to give variety to the show.
For those who remember the hunt for Primula vulgaris sibthorpii last year, the seeds that came from Europe have been seeded, and are outside to freeze and thaw to break dormancy. For those who missed the excitement you can read about it in:
Sewing Notions, Maine Musings,
Primula Vulgaris- a Tale of Plant Lust

TOILE DE JOUY UPDATE
The wait for the new Toile de Jouy fabrics is nearly over. The hunt to bring new, different toiles to the store started six months ago. We combed Europe for interesting patterns and colors. And we ran into an astonishing number of toile fabrics that we liked. But, many were either a single color on cream or white, or they were just too expensive. We finally found a company that has a unique combination of patterns and colors at a price that is affordable.
We put in our order in January, but nearly all were back-ordered. They are finally in stock, and were shipped last week to get hung up in US customs. They have now been released, and should be here tomorrow! We will start listing them as soon as we can, so check the blog for pictures, or go to the Toile de Jouy fabric category. We will move them to the top of the list.

Many of you like to know what is selling the best. This week horse patterns seemed to be generating the most interest. And colors that sold the most were neutral patterns and fabrics with bright orange.
WEDNESDAY- March 28, 2011
Oh Joy, oh joy!
The new French Toile de Jouy Fabrics
have arrived!
YES! Held up in customs, they came in this morning.
They have been unpacked, and the first one is listed.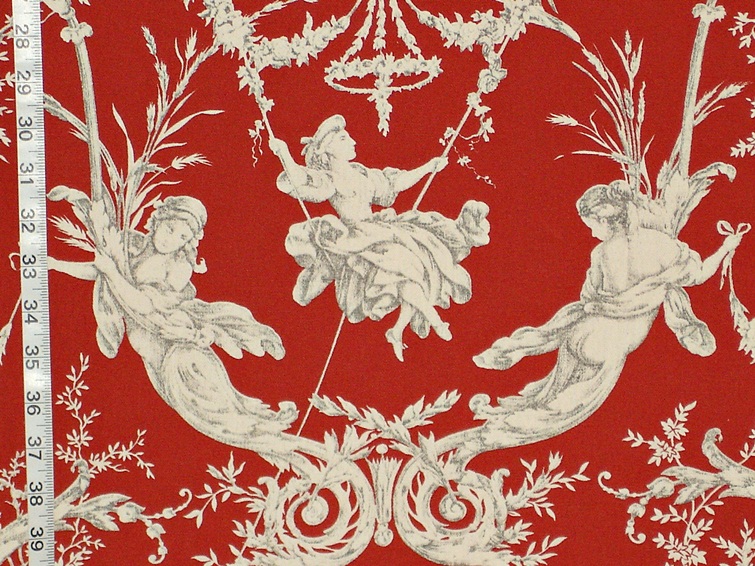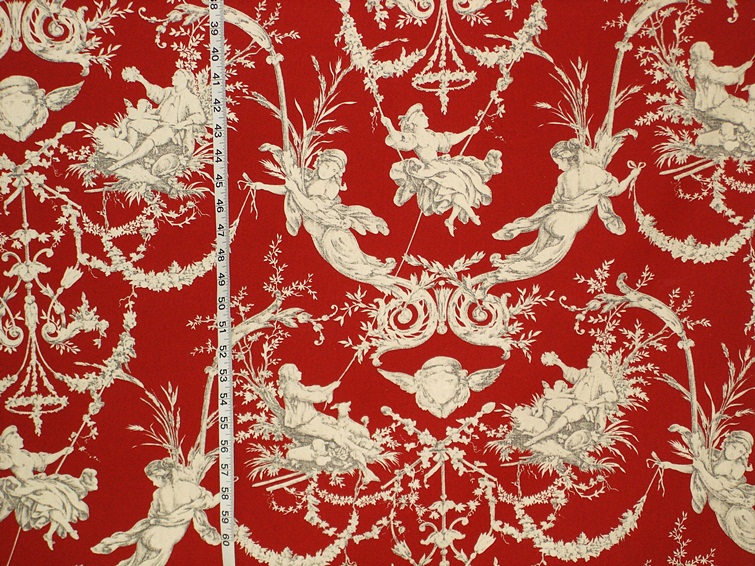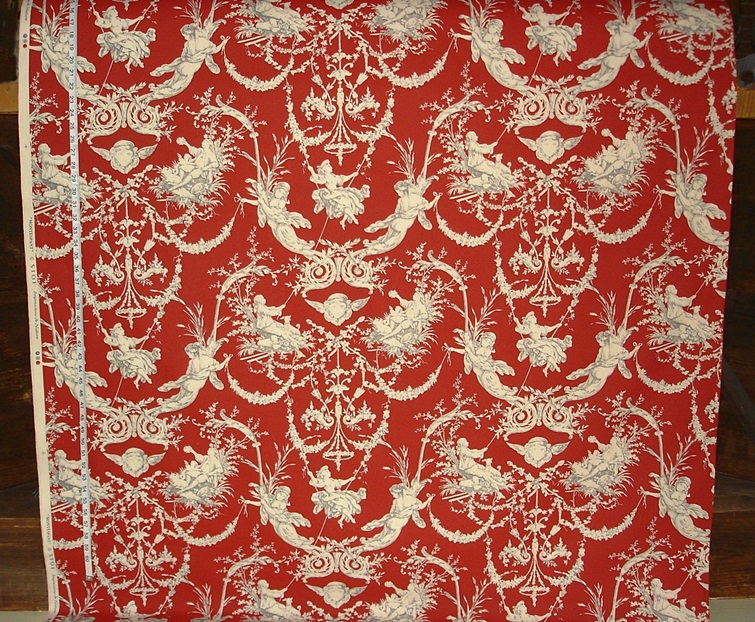 These fabrics are a heavy mid-weight fabric. They are perfect for everything from curtains to upholstery. They are double the normal width of home decorating fabrics- a full 111″ wide. So, they can easily do wide applications: shower curtains, etc. Because of the repeat, to center the pattern it will be cut in increments of 46″. Other colors will be listed as soon as we can!
THURSDAY- March 29, 2012
Well, the weather is fitful- snow one minute, rain the next… sign of the times!
JUST LISTED: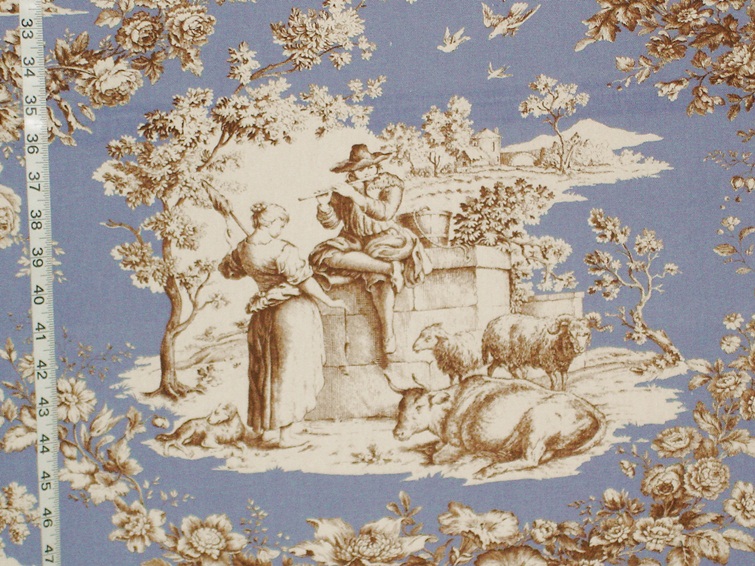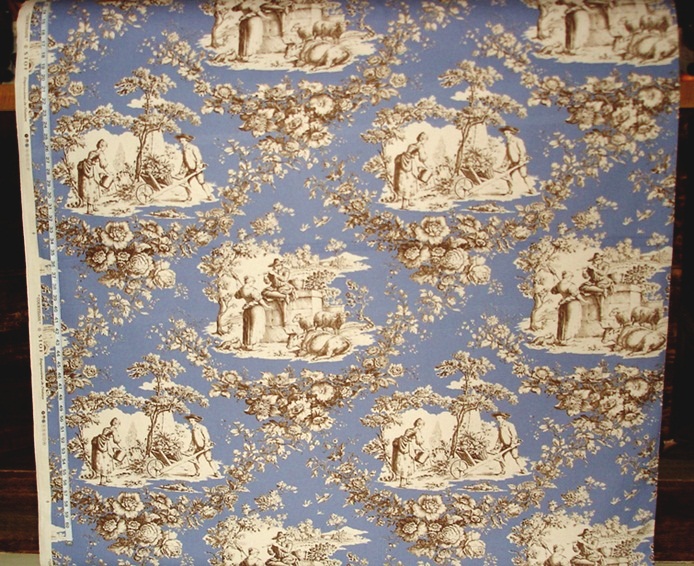 And for all of you bantam chicken lovers:
the bantam chicken in turquoise on unbleached linen.
It is also available in white on unbleached.
Mixing and matching the two would be fun!