ARE YOU KIDDING? It is October? Really?
Oh, my, oh, my!
SUNDAY- October 2, 2011
Lots of new stuff happening- Pumpkin Fest, recipes, the last of the Summer Trip Down East- roll on!
I can NOT believe it is really this late in the year. But, the flowers say it, the trees say it, the length of the nights say it… it is fall!
Okay, before I forget-
On sale this week only: the blue toile seashell fabric.
Blue shells float over a drift of tan seaweed on a white background.
The shells are arranged like planets around the sun,
only these are arranged around a sun shell!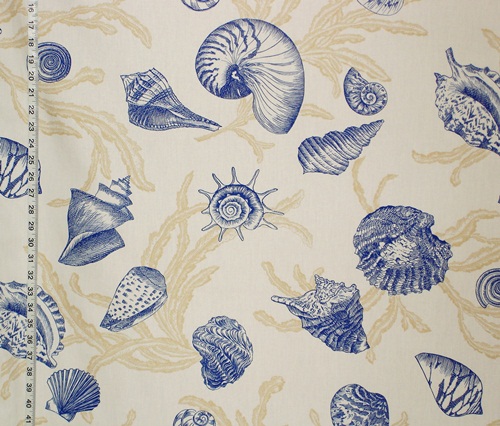 This and other shell fabrics can be found in the
Seashell Fabric category.
---
TUESDAY- October 4,2011
The weather cleared on Monday,
and we were able to get down to Pinkham's Plantation
to view the pumpkins,
which were weighed on Saturday and Sunday.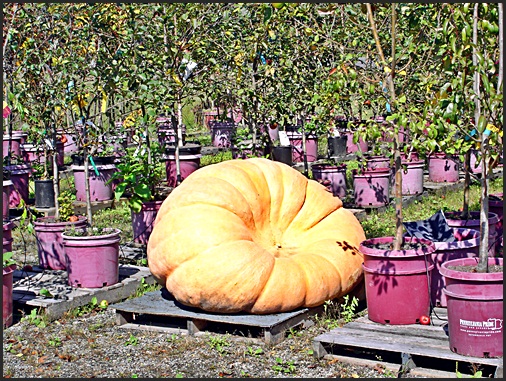 Pumpkin Fest takes place from around the first of October and lasts about 10 days. It started in Damariscotta, Maine, but has spread to other nearby towns. This is all about giant pumpkins and squash. It is a GPC event. As well as who has the largest pumpkin, there is a regatta (yes, you can row your own boat, or put a motor on it, and get in it, and race!), a pumpkin derby, a pie eating contest, a baking contest, a pumpkin chunking contest, and a whole lot more!
Follow us along as we update the article in
Sewing Notions, Maine Musings, Pumpkin Fest!
IN THE RECIPE SECTION of SEWING NOTION, under Vegetables
BEETS- a short rant
and a new Beet recipe that is great for use in a salad or as a side dish.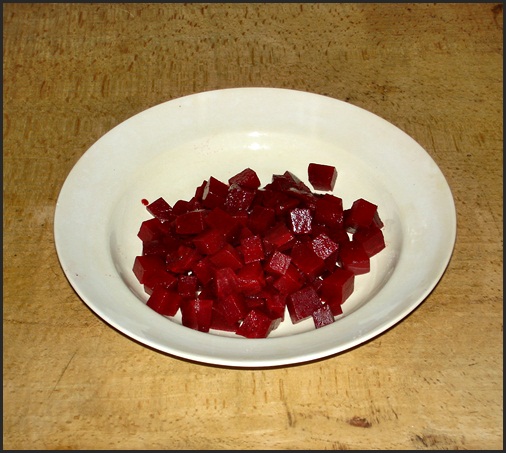 THURSDAY- October 6, 2011
The day is gorgeous, cool, but gorgeous! And the pumpkins are loaded for putting out on Main Street, Damariscotta! Tomorrow we will get shots of them being decorated, painted, and carved!
So, I am sitting, typing away, it is mid-afternoon, and the phone rings, it is the trucking company… part of the long awaited fabric was on its way! Trucking companies can not come up the driveway in a semi. So, we meet them at the bottom of the hill.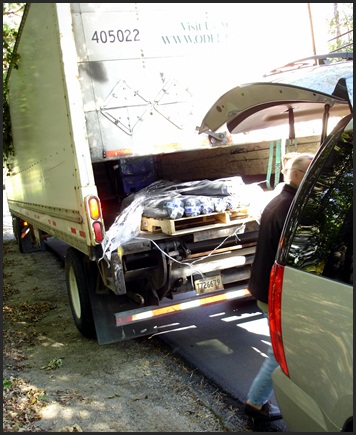 A full pallet of fabric is a lot of fabric!
Luckily this was about 1/3 of the order!
While it is not bad to unload a truck in the daylight of an autumn day,
try it at 7:30 at night, with snow and a howling wind!
It has happened!
Luckily our normal driver is a super nice guy!
After a short chat about pumpkins,
he grows them,
we head up the hill to unload
as he heads out.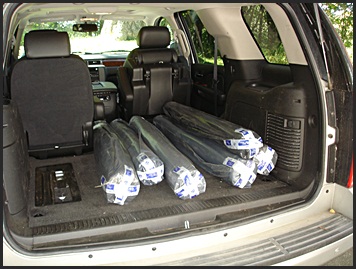 We will be trying to get the new fabrics that have come in up as soon as possible. There are three bird prints on a wonderful heavy basket weave. And, the fabric is so unique we are carrying the base cloth, for those who want to back pillows in the same fabric. Being imported, I do not think it would be easy to match. There are also about 7 different ocean prints. These are bold, large scale prints in strong colors. They can be used in a mix and match way with coral, sponges, sea fans, seahorses, and a wonderful one that has documentary writing. We also have two Medieval patterns coming, three travel patterns, with postcards, a wine label fabric, a stamp fabric, and I can not remember what else! This has been a real project in the making, as we started work on getting this stuff in February! So, stay tuned!