Whimsical home decorating fabrics bring a smile to one's face, and can add charm to a room. At Brick House Fabrics our focus is novelty fabrics, so we tend to see a lot of whimsical patterns! We thought it would be fun to look at some of the ones we have had in the past.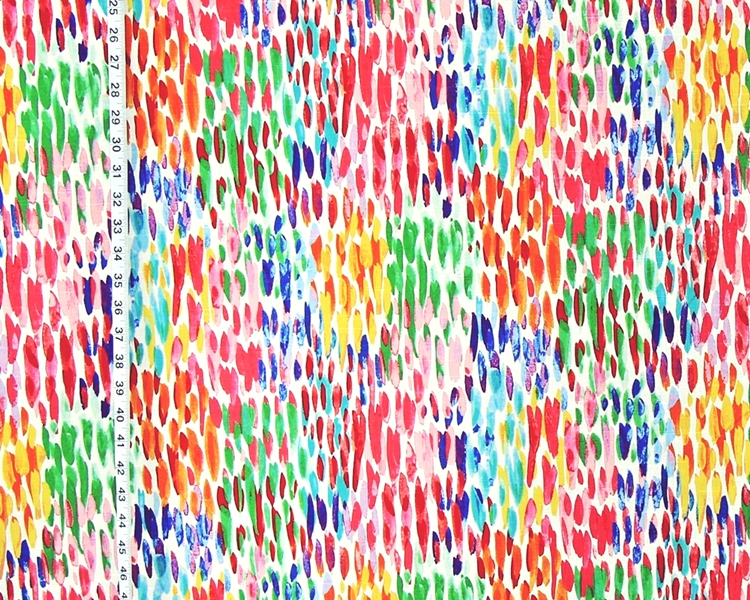 This monkey fabric, from years ago, was unique!
Monkeys, dressed in plus fours, with argyle socks and sweaters,
are shown playing golf, in the tropics.
The building, reminiscent of the British colonies, is a perfect touch.
This elephant giraffe fabric was from over ten years ago!
I think it was a P.Kaufmann.
At the time, Kaufmann was running quite a few patterns with exotic animals.
The elephant makes one smile!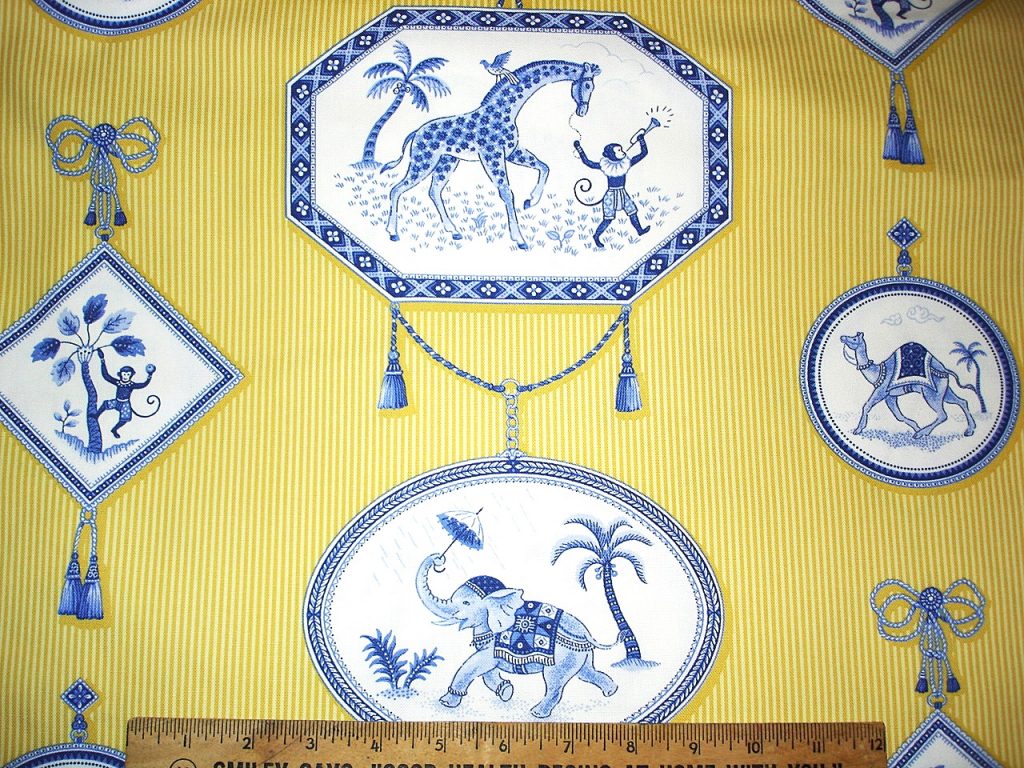 It shows a wall, papered in stripes, with
small pictures hanging from cords and tassels.
Note, the shadowing to the right and below the pictures and cords,
which gives depth to the pattern.
An exotic fabric, by Waverly, always made us laugh,
especially as we are in Maine!
At first one sees animals, mostly from Africa,
along with  a few surprises- a kangaroo, and-
a moose!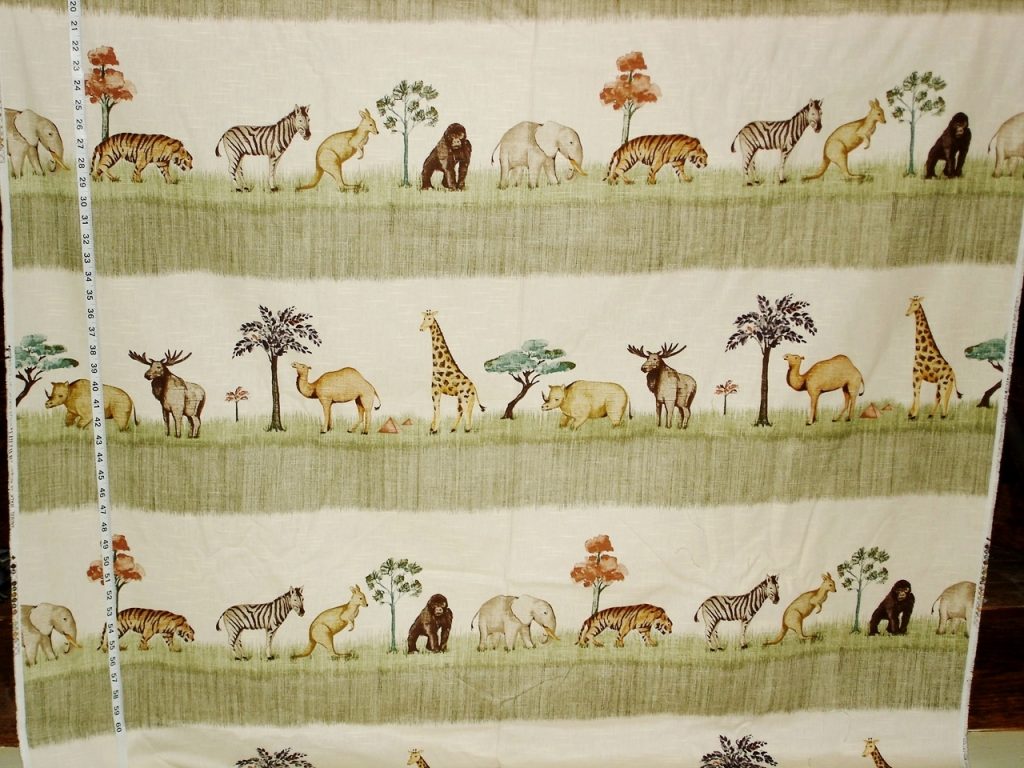 The pyramids by the camel added more humor!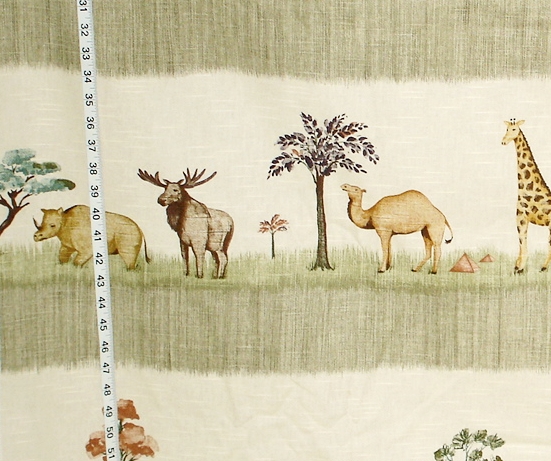 Everyone smiled at this alligator fabric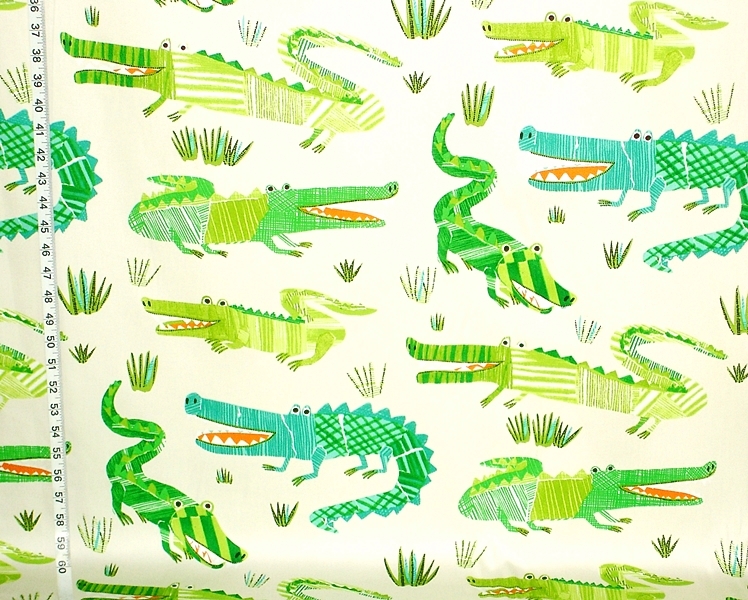 The Schumacher Ming Dragon is a block print from the 1920's.
Now called Chiang Mai Dragon,
it has a dragon in a garden with hanging  lanterns.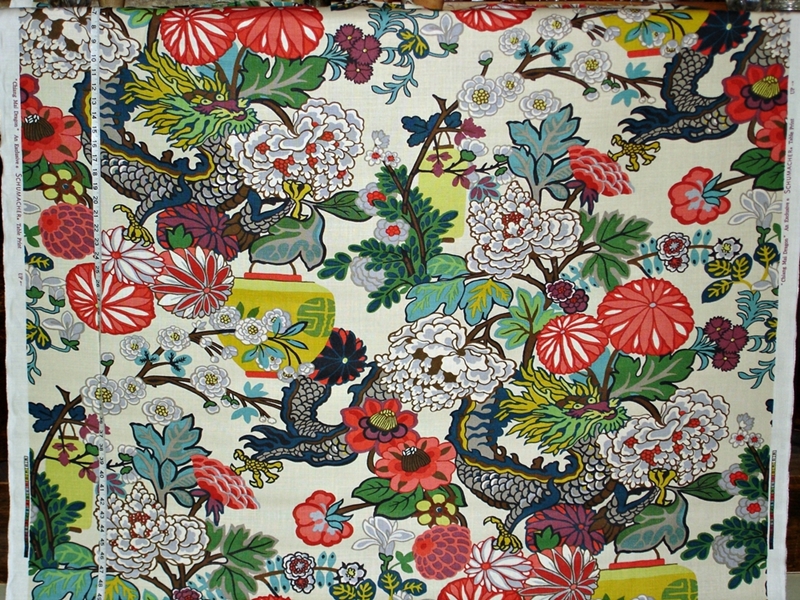 This Schumacher Chinoiserie  has a classic look-
but  when one really looks at the pattern,
one sees that a little girl is being confronted by a stern woman…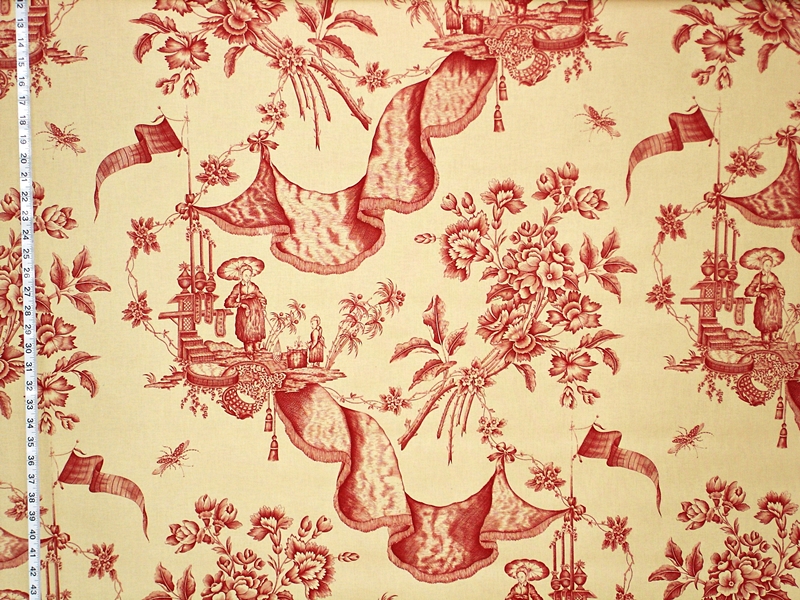 The  girl is holding two fish in her left hand,
obviously taken from the  small container pond to the left.
She has a very guilty look,
and one realizes she is hiding one behind her back!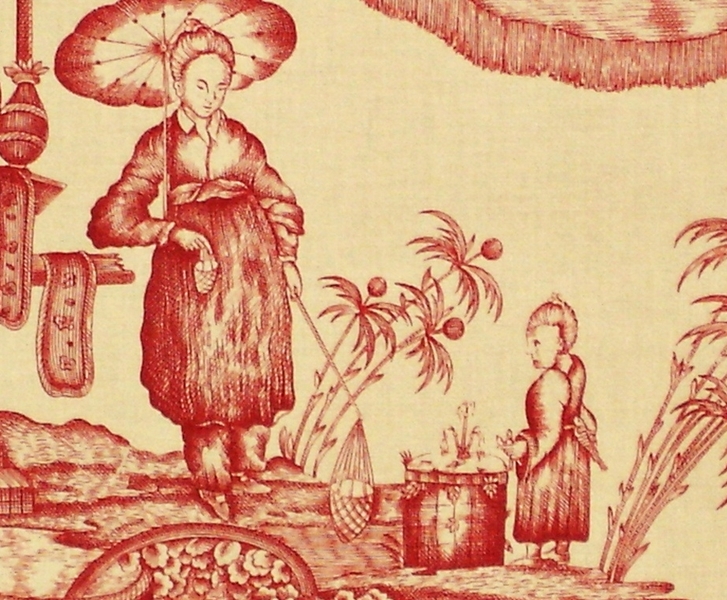 Clarence House did this Chinoiserie
with  Thailand warriors and a variety of different animals.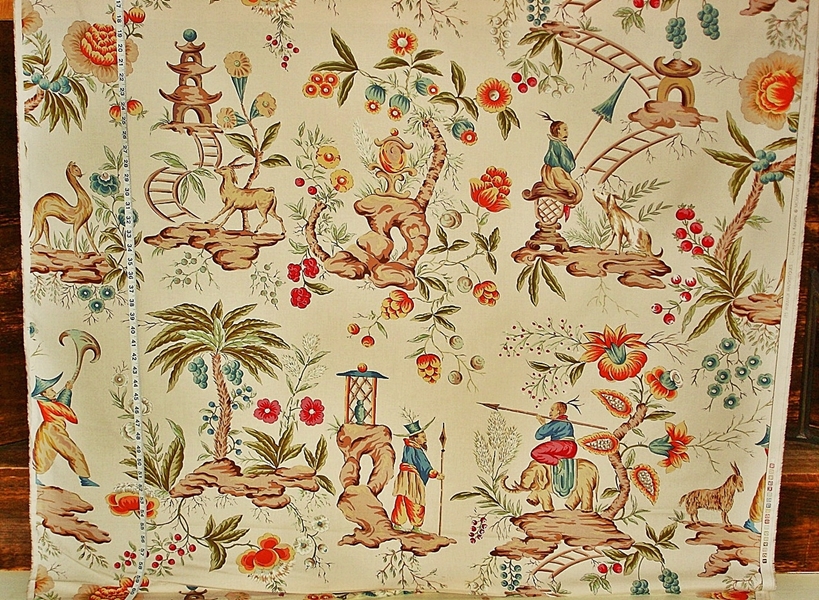 Slowly one becomes aware that  the fantastic animals are not  the  elephants, deer, and other mammals.
The ground is formed of animals!
Fantastic indeed!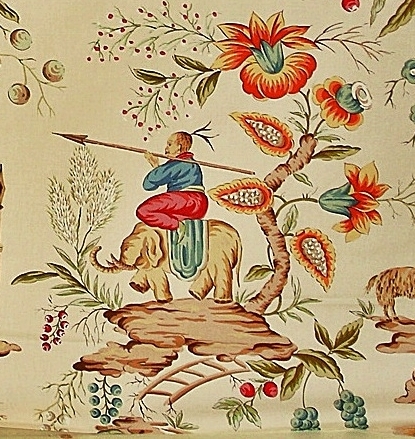 Clarence House did this elephant fabric,
which is filled with elephants, butterflies, and flowers.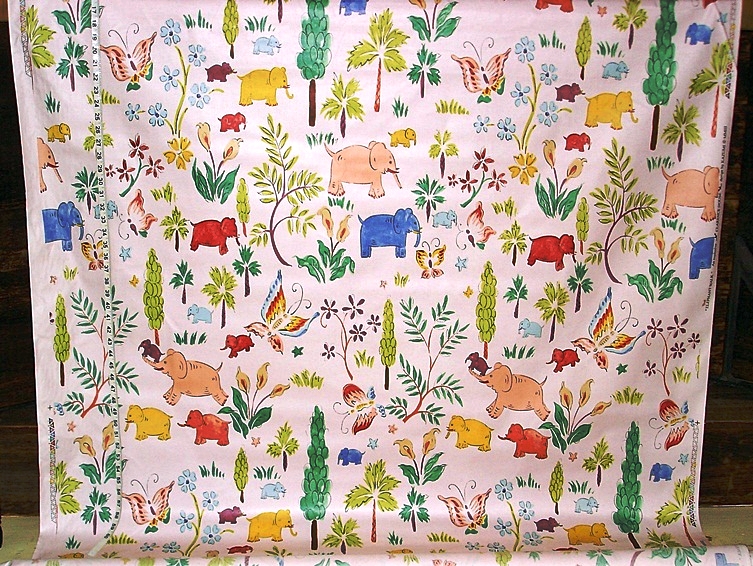 One of Schumacher's Saul Steinberg fabrics,
done in the '40's, caricature  Paris.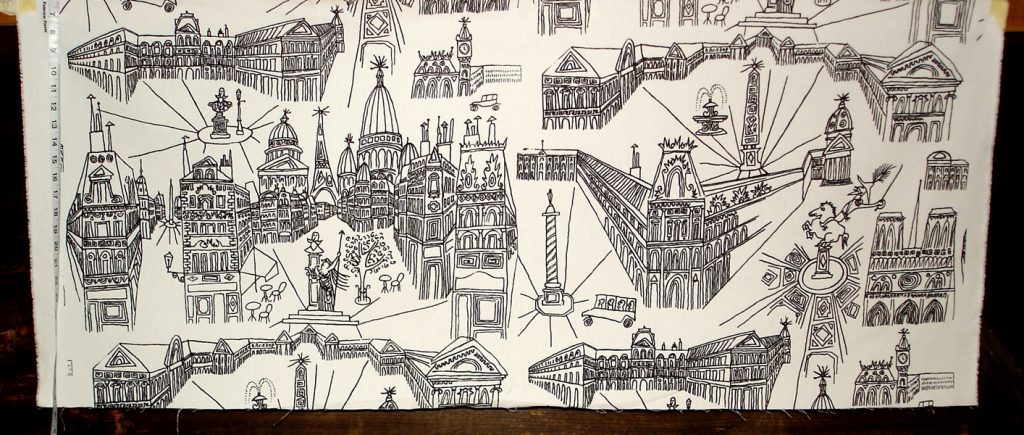 He did a View of New York as well as the View of Paris.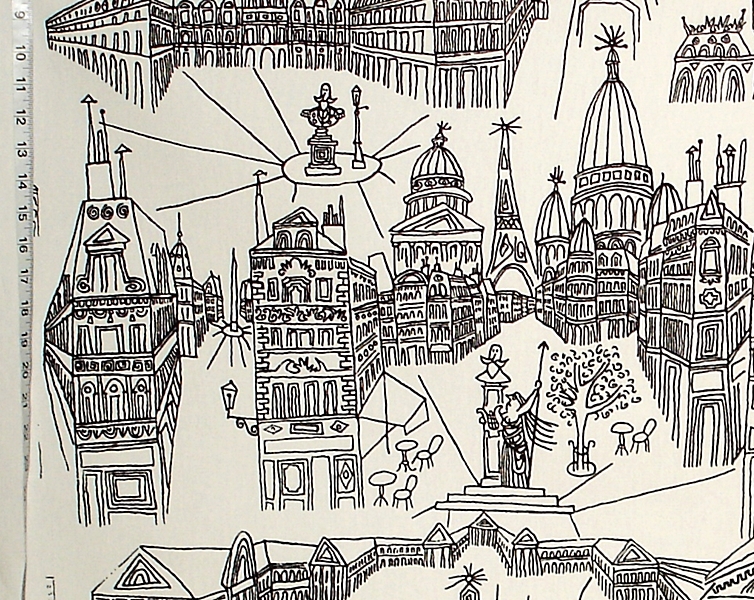 Sometimes whimsy is about coloring, as much as pattern.
This older pattern  has both!
A tropical Tree of Life pattern, it has Birds of Paradise and the cutest cockatoo!
The pineapple and sunflower are added bonuses!!!
And the pink background adds to the fun!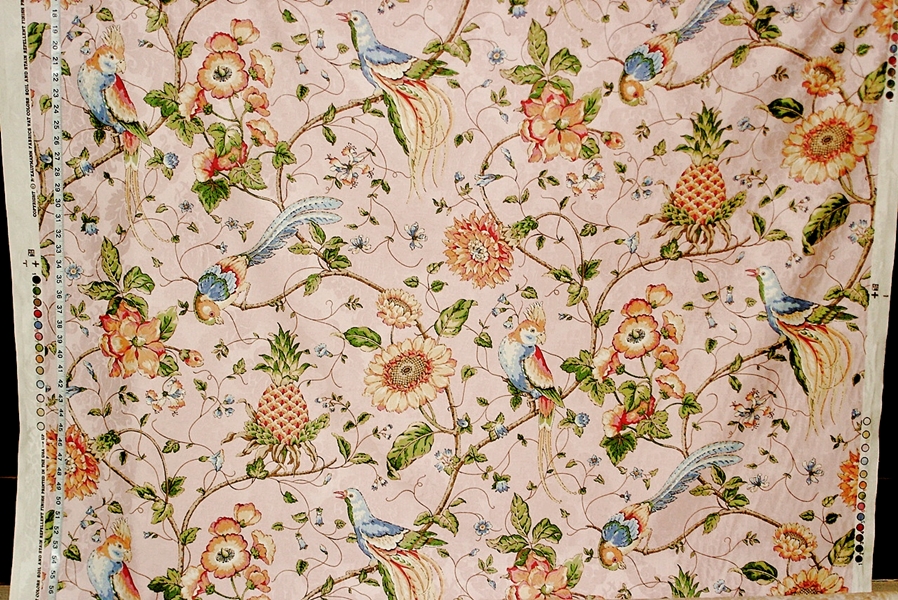 What is whimsical in one color,
may not be in another!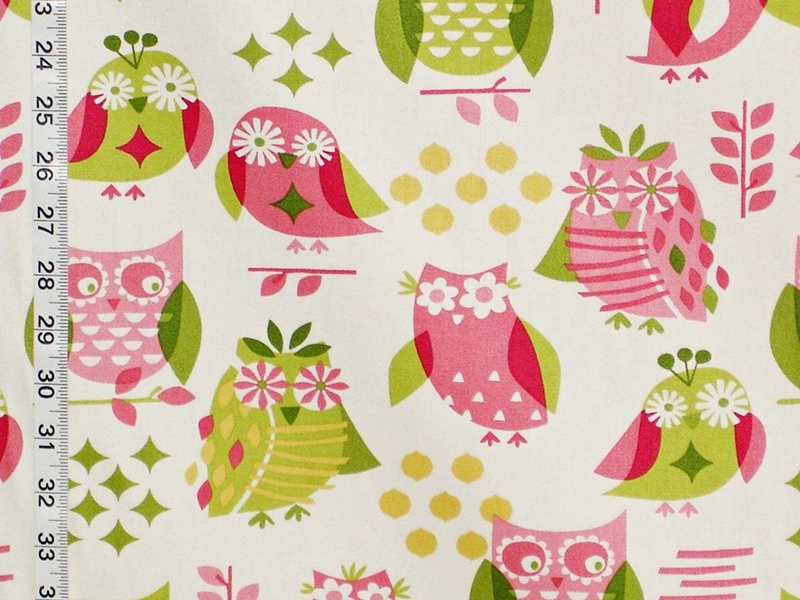 While the pink owls are whimsical,
the brighter version veers toward bizarre!
The pink owl fabric we called the Girly Girl Owl Fabric,
the bright one we called the Hippie Owls!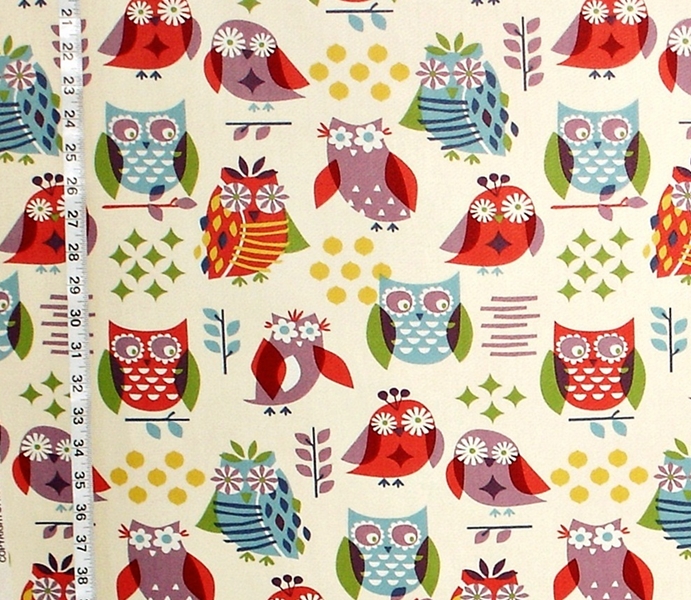 The Alice Fabric was an instant hit-
we were sorry when it was discontinued.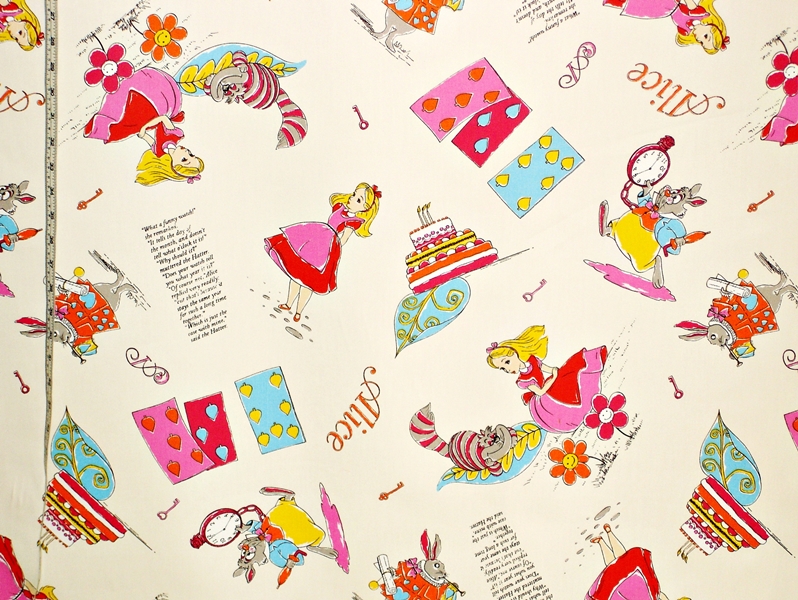 A corps de ballet is shown against a pink background on this ballet fabric.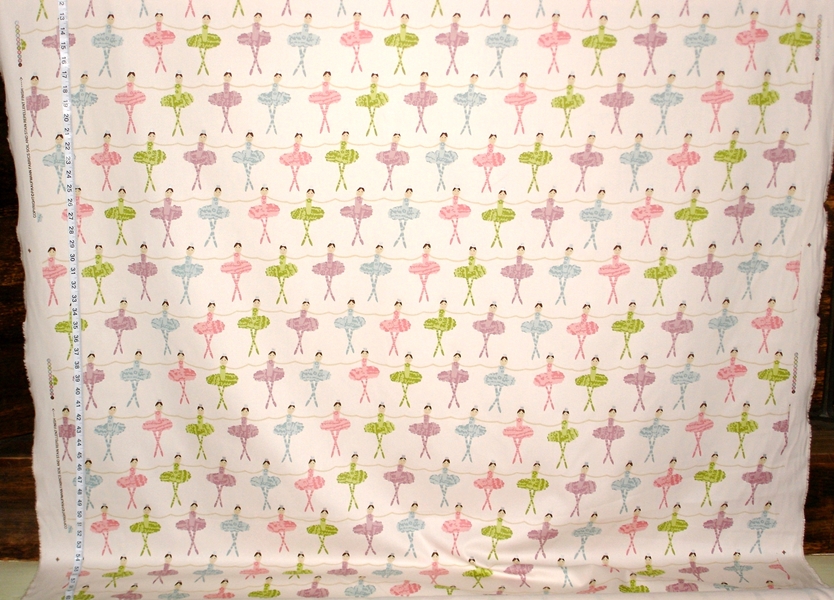 The pink background, sweet smiles, and metallic crowns give it a bit of whimsy.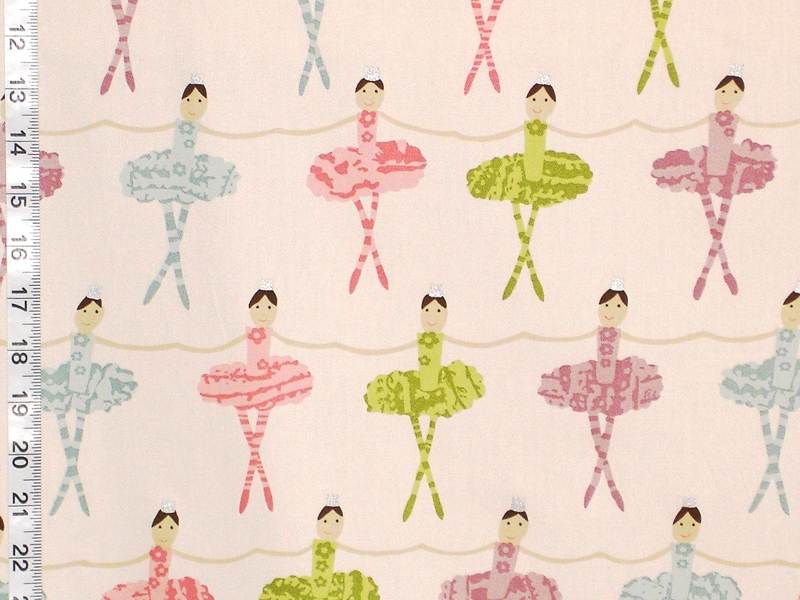 This toss of paper doll clothing was a fun fabric!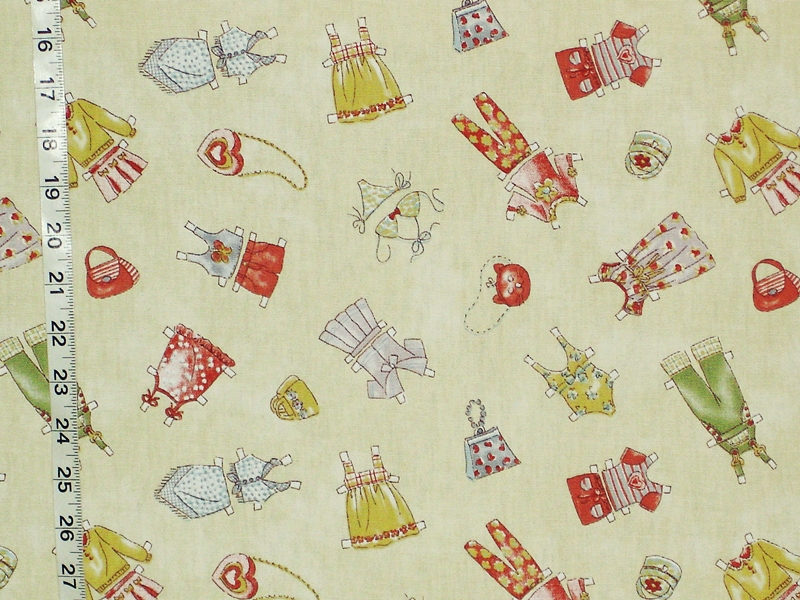 This dog fabric shows dogs in a library.
There are many details- show ribbons and cups,  a ball, and even a Staffordshire figurine!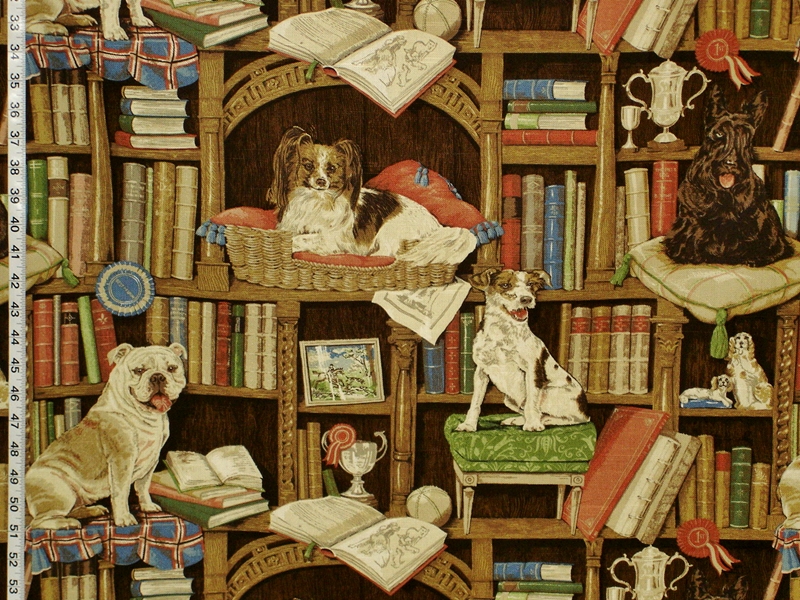 This hedgehog fabric shows  hedgehogs enjoying a sunny day,
surrounded by flowers, butterflies, and many ladybugs!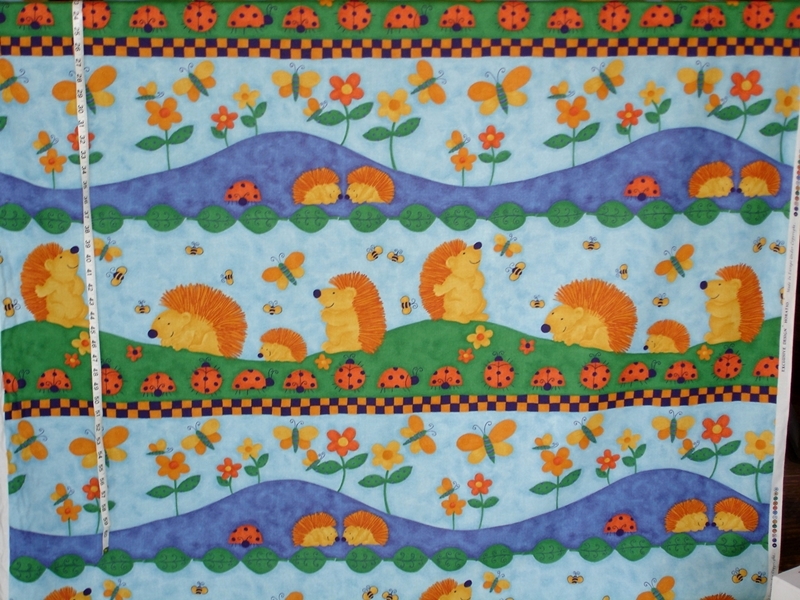 The two that are nose to nose are too cute!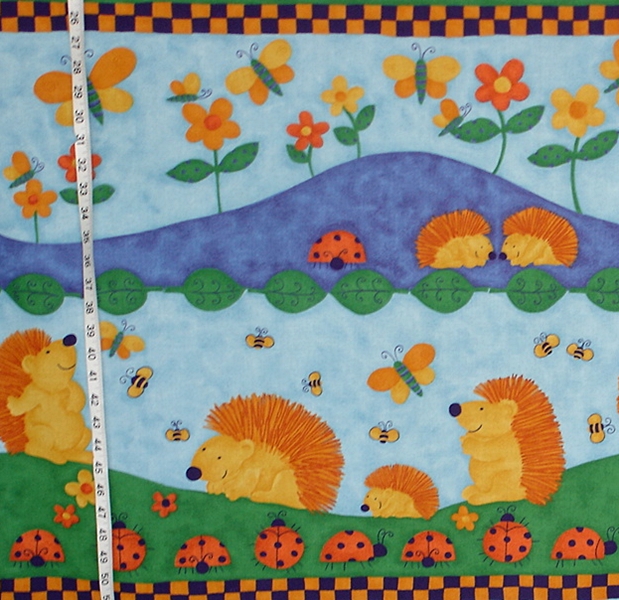 This bright flip flop fabric  is filled with color!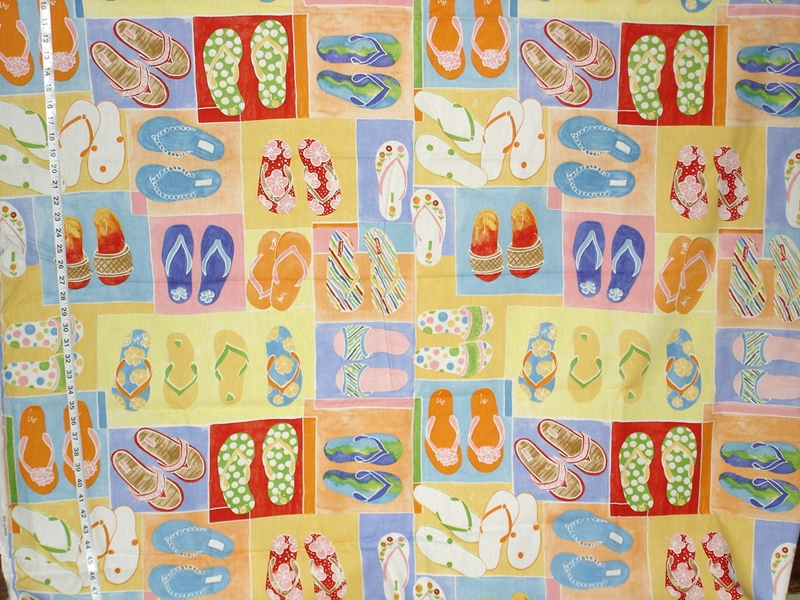 Please check back to see other whimsical fabrics we have had.
For fabrics presently available see the