As the days shorten and get cooler, one thinks of the snowy days ahead.
And we have snow fabric!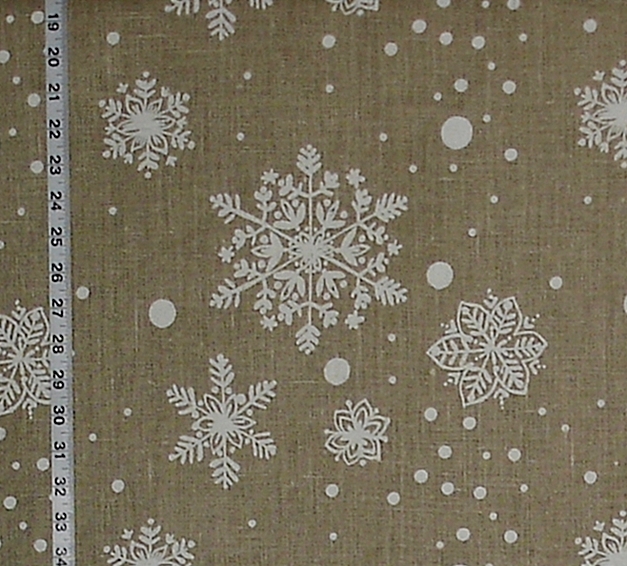 The white on beige snow flake fabric is done on a natural linen.
A fun variation of the snowflake is our doily fabric.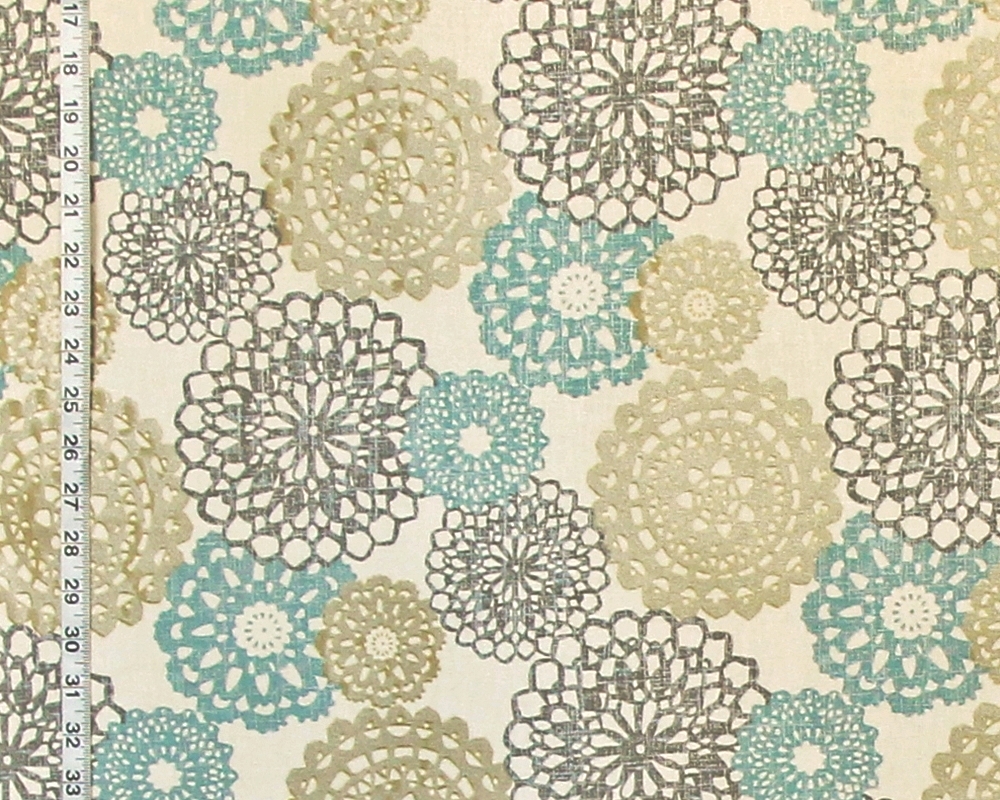 The chalet fabric has a bit of everything for those who love winter.
Lots of small touches add to its appeal.
There are hearts carved into the cabin shutters, and a quilt on the porch rail.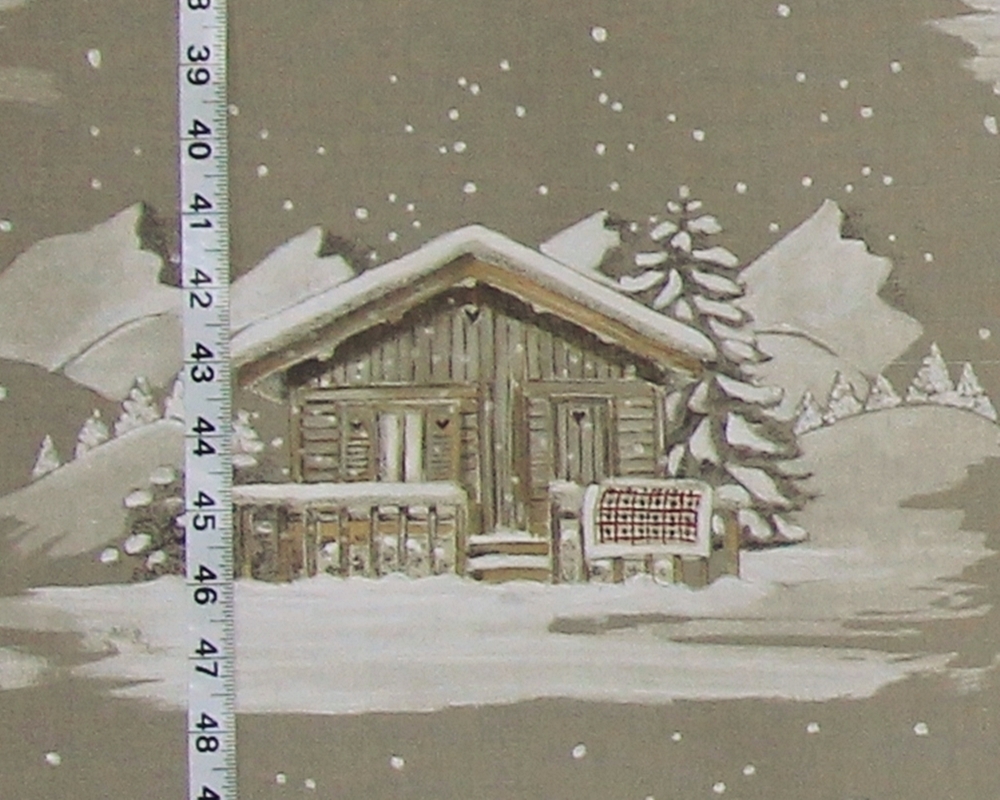 Outside snow, sleds, snow balls, and a snowman are shown.
The mittens add another detail!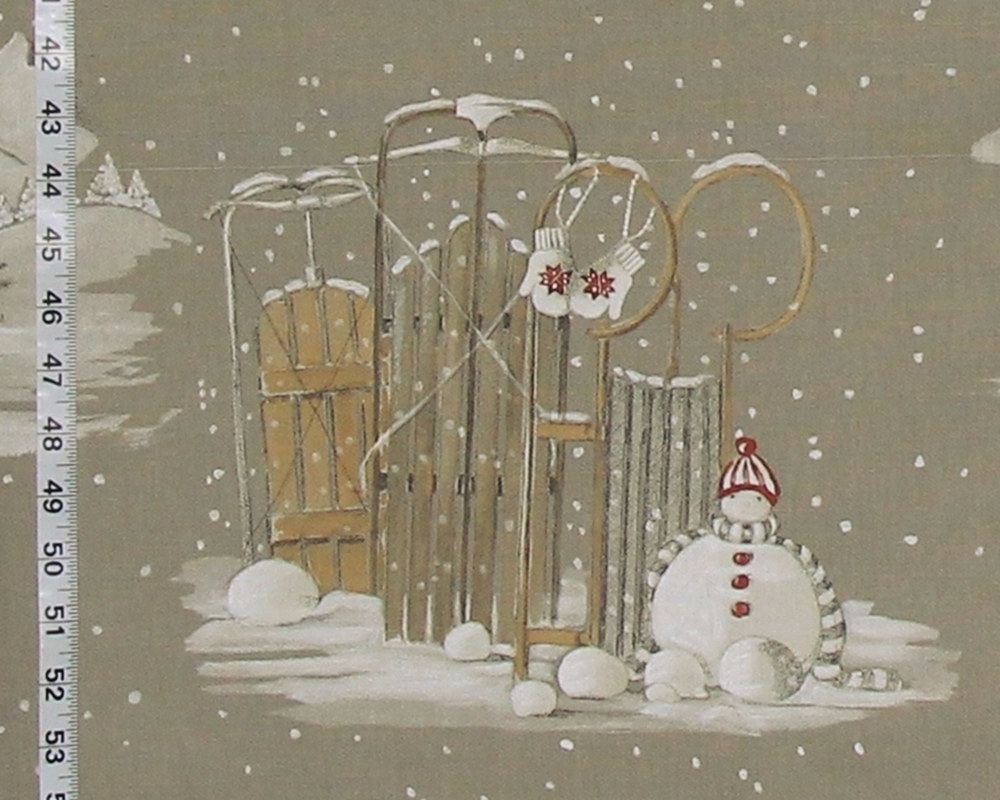 A mama polar bear with two cubs adds a cozy touch.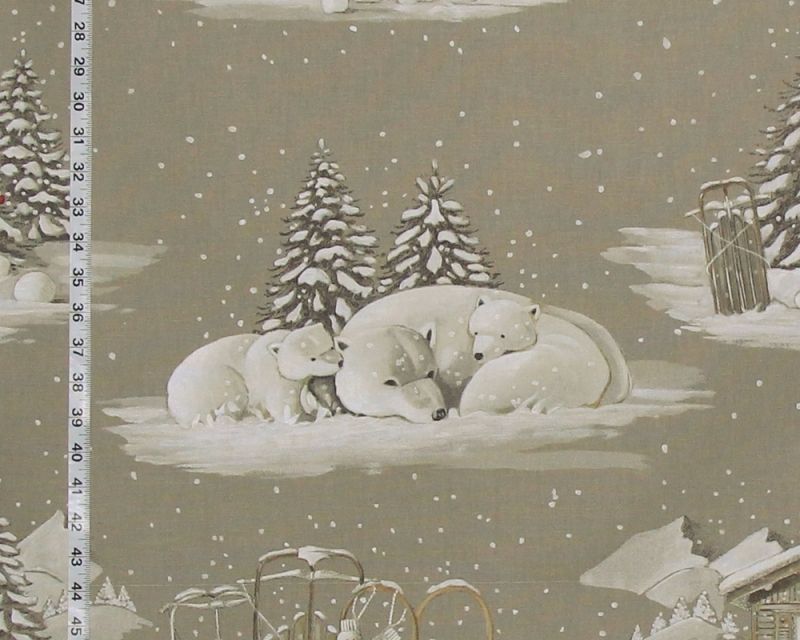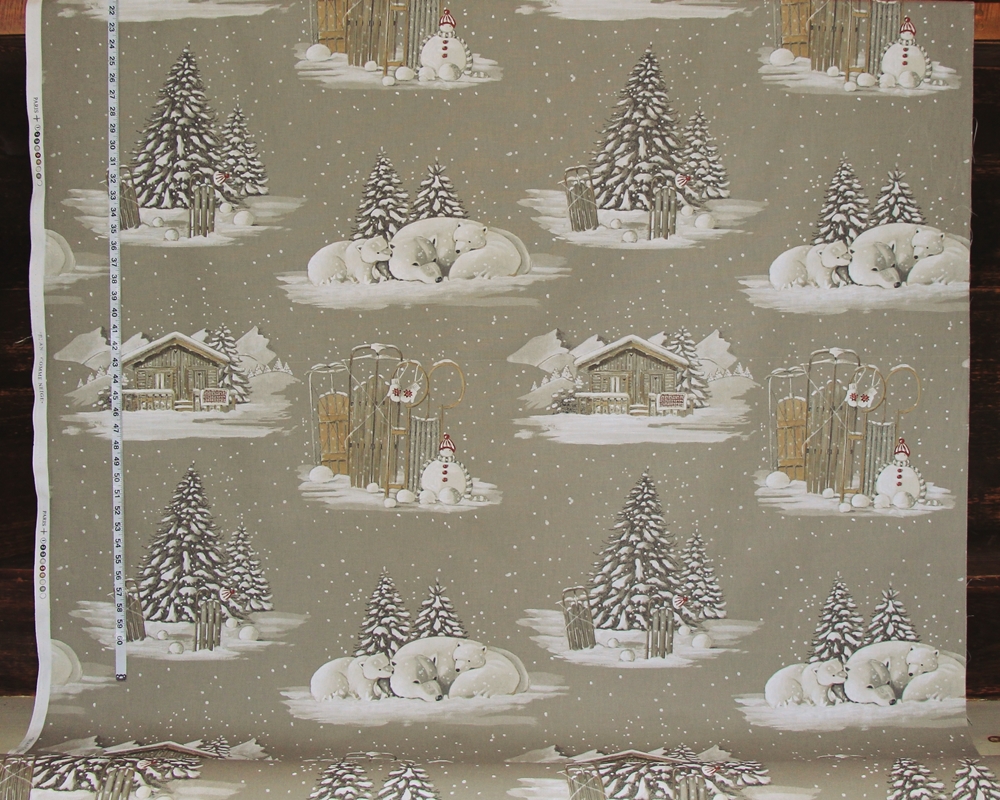 Another alpine fabric also has polar bears!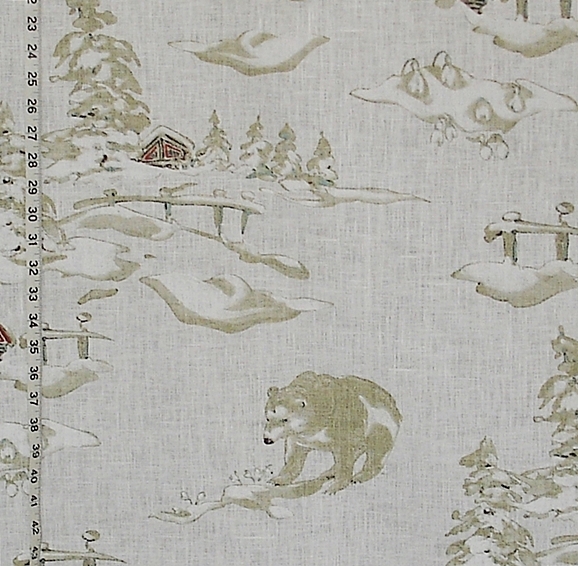 This polar bear is sniffing at snow drops!
We also have it on tan.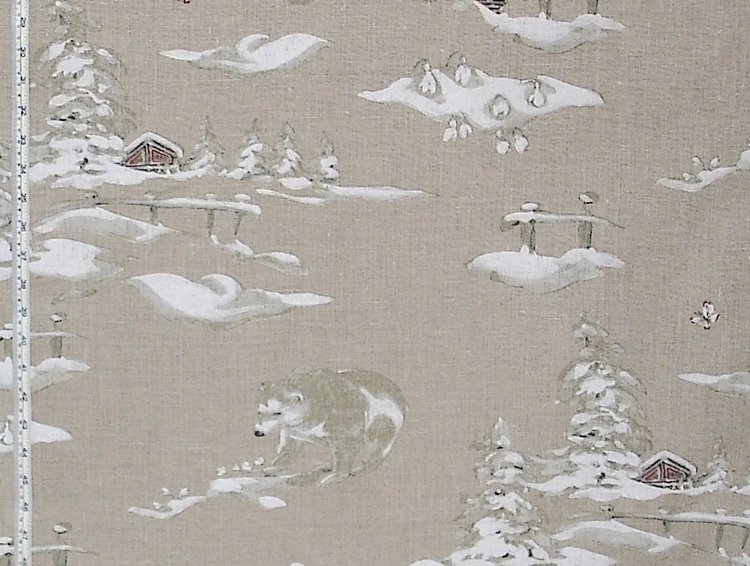 For those that need a chalet touch for their cabin,
we have a pillow that is perfect!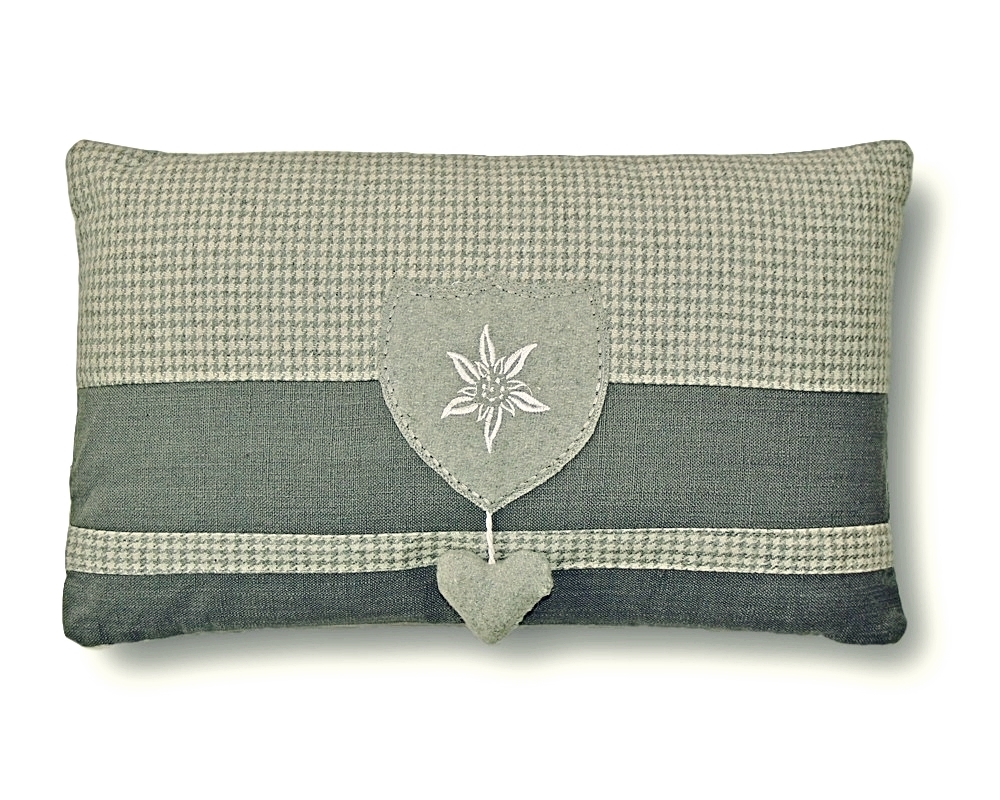 This pillow features an embroidered edelweiss with a puffy heart,
on a background of grey and cream herringbone with grey stripes.
We also have the very cute ski hat pillow!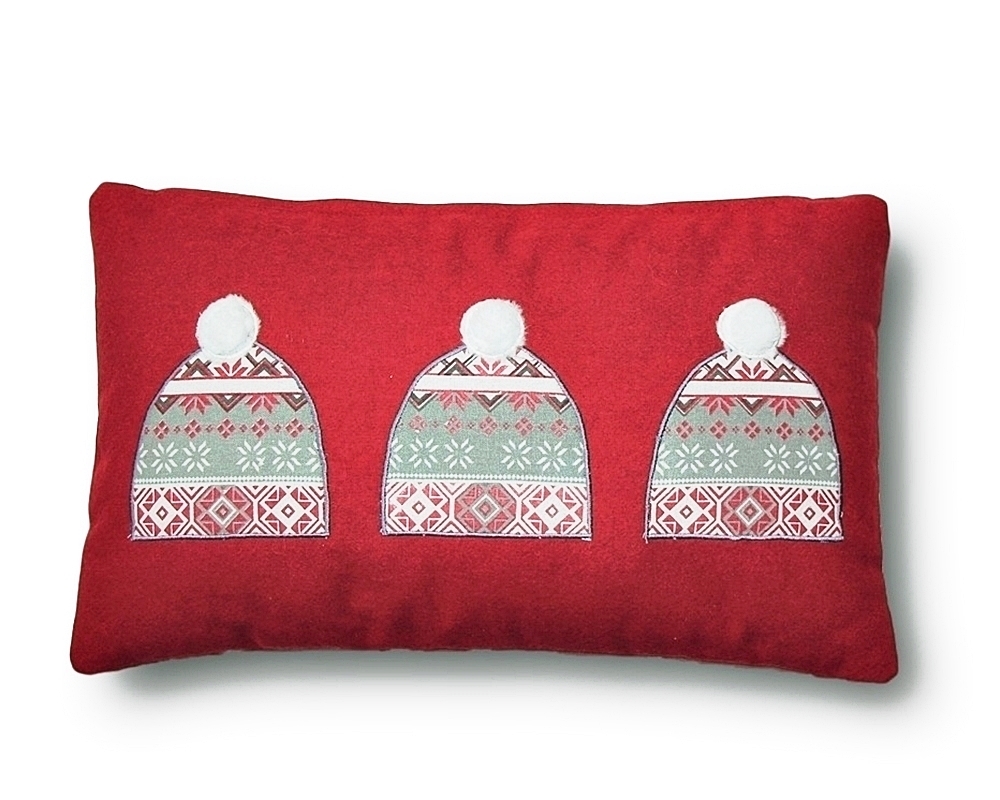 This features three ski hats with fluffy pompoms!
It is also available on a grey background.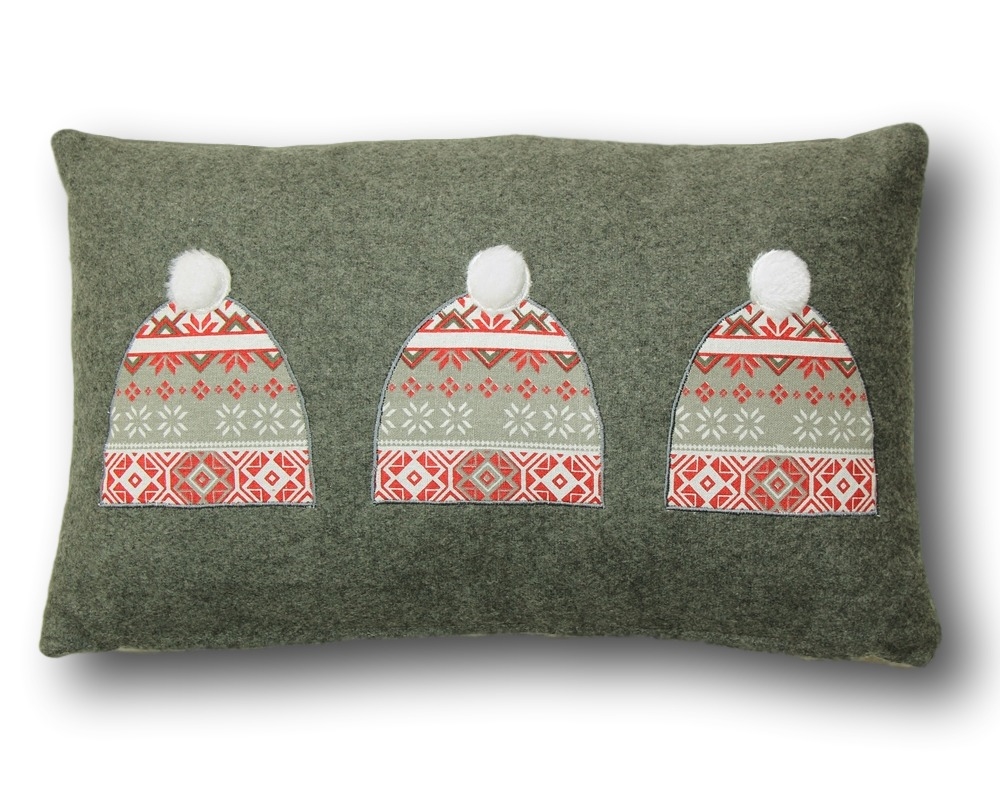 For these and other winter and cabin decorating fabrics
see the
Lodge and Cabin Decor Category!
________________________________