New African fabrics are in! And, we felt we had enough African related fabrics to give them there own new category!
It is sometimes difficult to decide when to give a group of fabrics their own category. But, the African Fabrics encompass so many different things, we felt it was time. There are whimsical animals and the evocative woman striding across her homeland. There are desert fabrics and jungle fabrics, colorful parrot fabrics and ikats, as well as many other patterns.
We just listed three patterns.
The first is as whimsical as can be!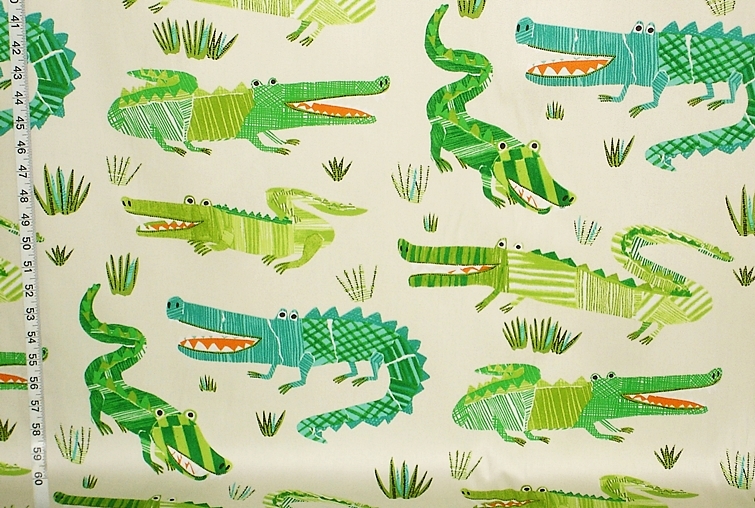 This alligator fabric just makes people laugh!
Bright green and turquoise patterned alligators
show off their toothy orange smiles.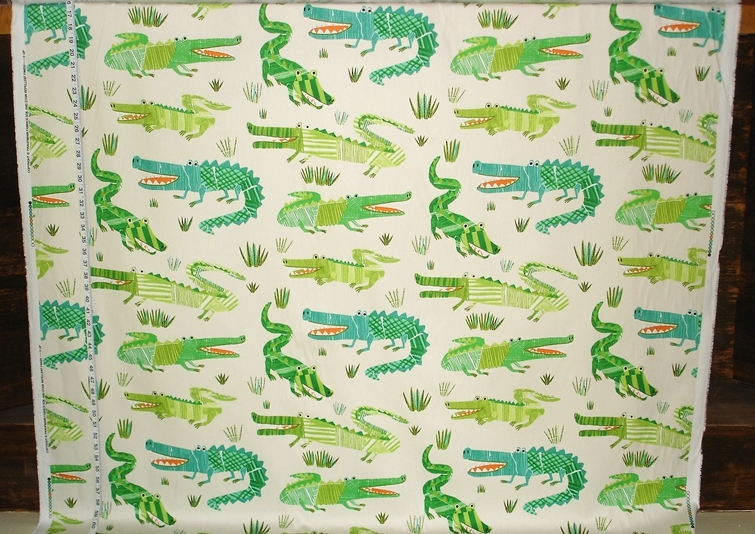 Perfect for a small boys room,
it is a bright and colorful pattern!
Another new fabric is the
Jungle Animal Fabric.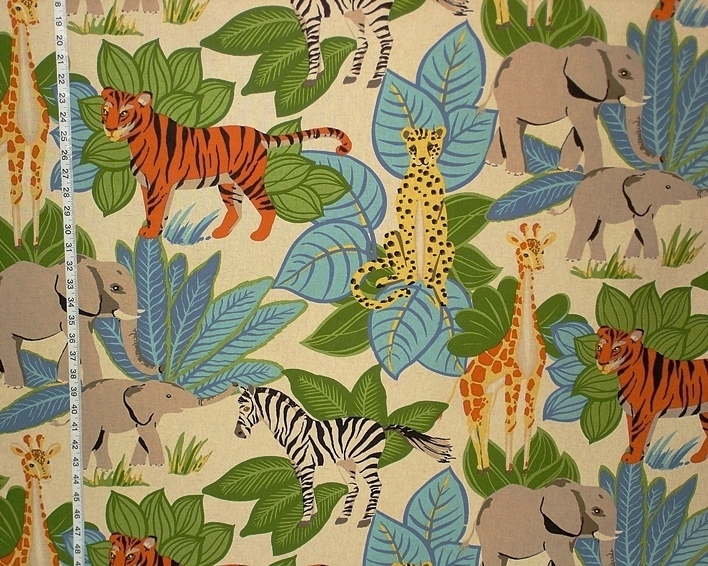 A large scale print, this is filled with color!
Tigers, giraffes, and others are
seen in a leafy jungle.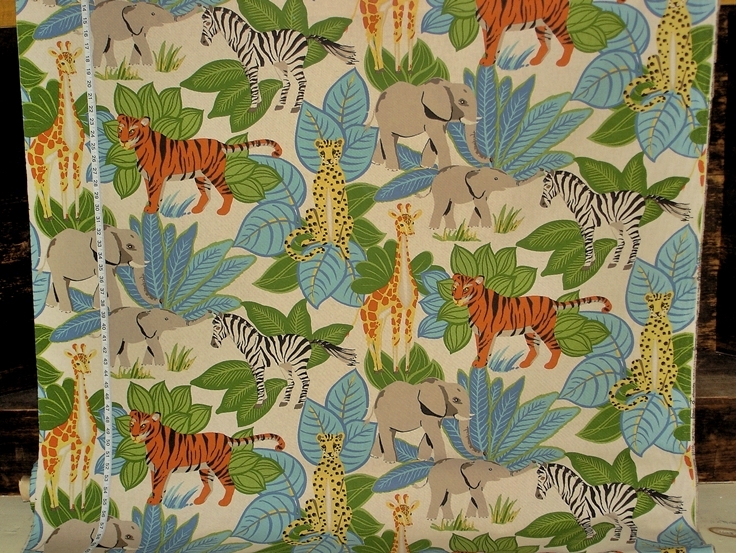 The last of the new African fabrics is
a bit different.
A monochrome print of charcoal toned drawings
shows animals and palm trees.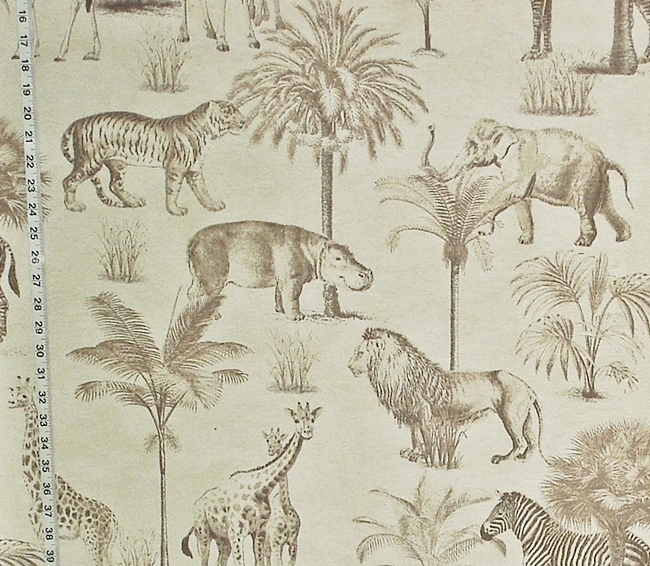 I love the gently smiling hippo!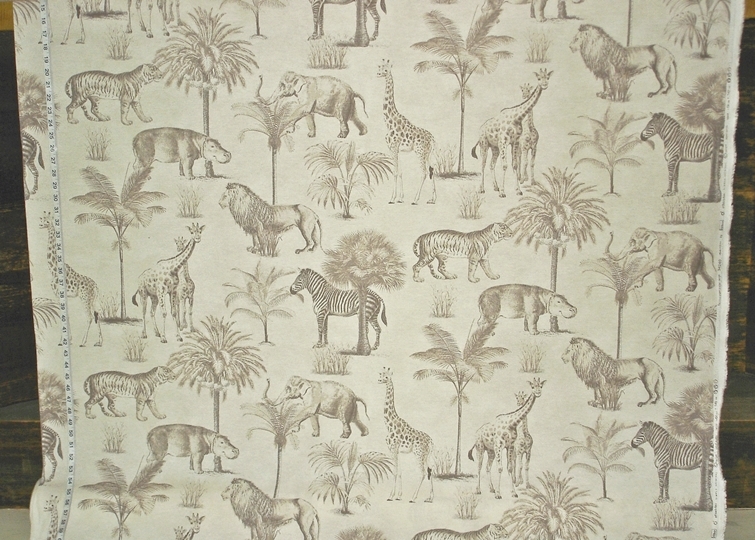 So, if you are looking for a
fabric that gives one the feeling of Africa,
see the new

African Fabric category!