A classic seashell coral fabric is back. We used to carry this fabric a long time ago, and felt it was time for it to return.
This pattern is a classic. It has seashell still lifes framed with coral. There are several different sizes of these framed vignettes. And at the base of the medium sized one are seahorses.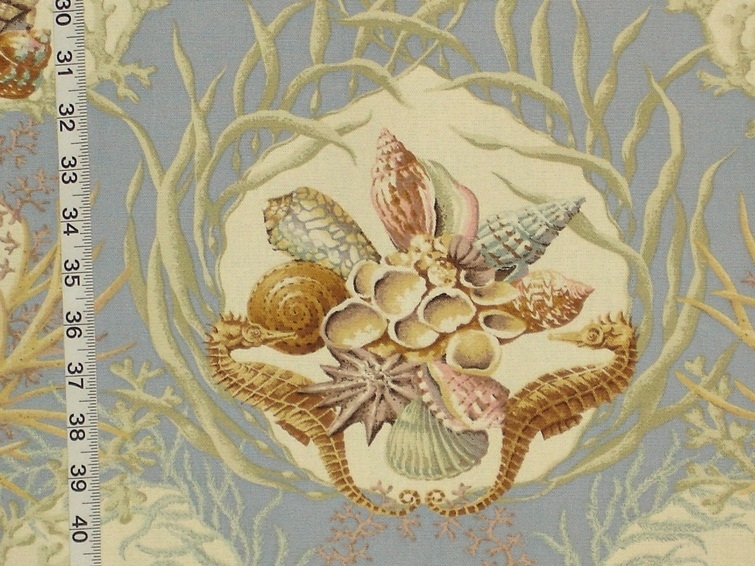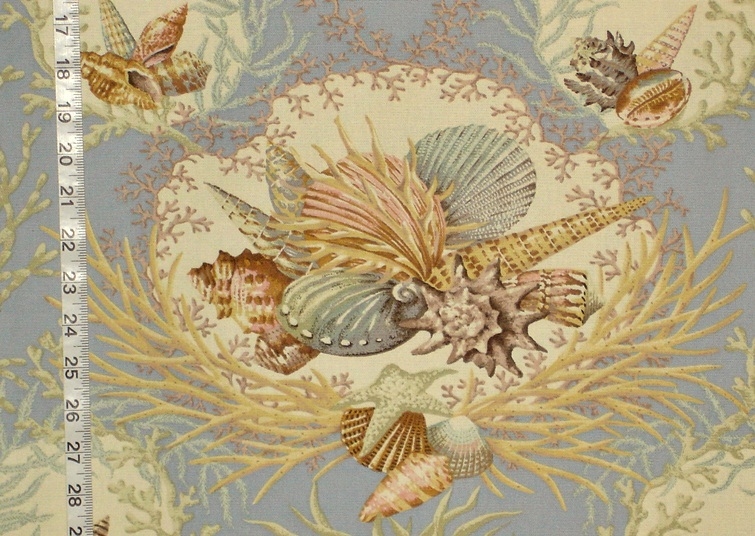 This sea shell fabric comes in four colors.
The blue has a hint of periwinkle,
and has a soft, pretty look.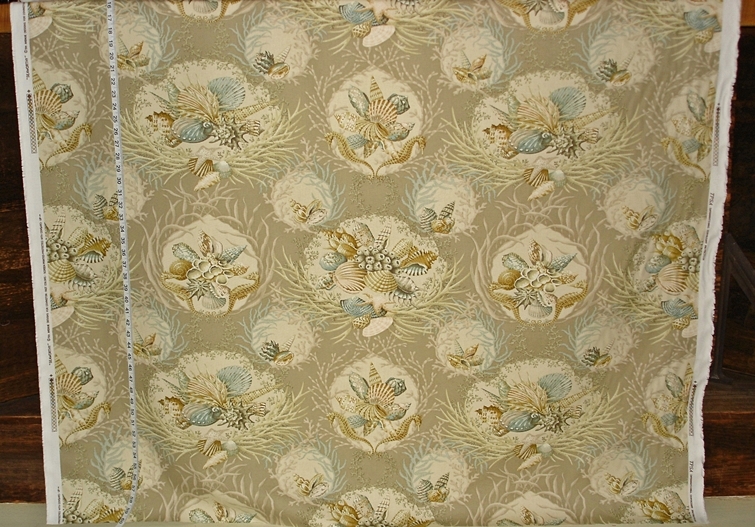 The beige colorway
reminds one of a misty day at the beach.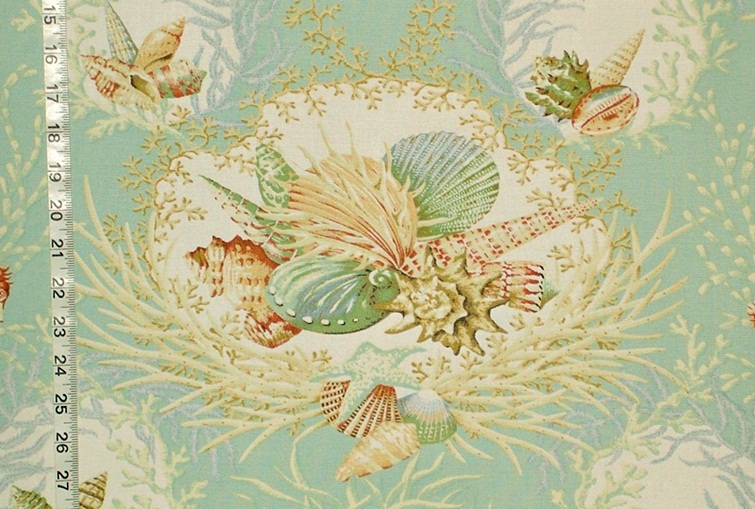 The aqua has a duck egg blue background,
the bright orange is a surprise!
The last color of the seashell medalion fabric is orange.
This is not coral, it is orange, think of orange with coffee stirred into it, and that is the color.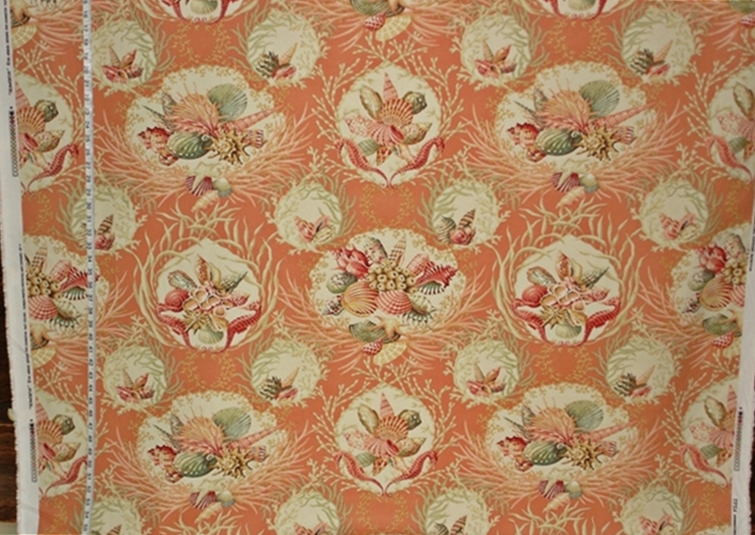 This has bold coloring, the accent color is cranberry.
This seashell fabric is sold in a larger cut than by the yard,
due to the repeat of the fabric.
To see all four colors of this,
see the