We have carried the deer toile fabric
since it came out.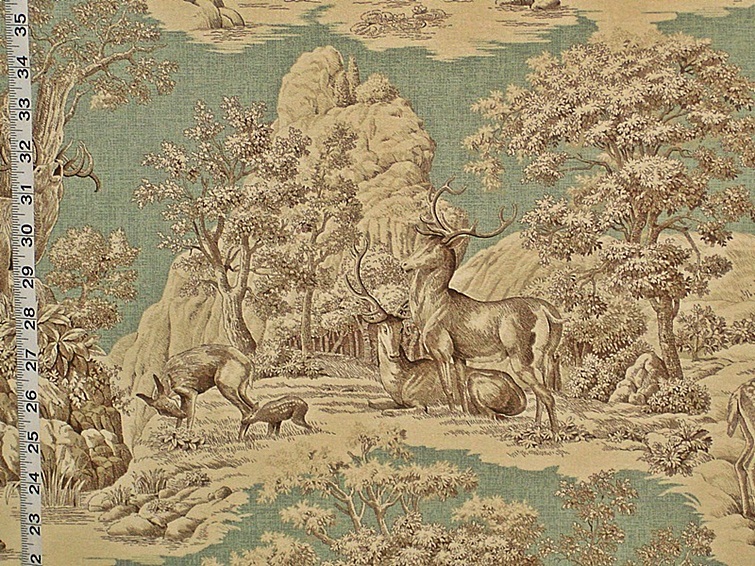 This pattern is a really nice nature toile,
featuring deer.
It has been done in several shades of beige and taupe on a
tonal aqua green background.
It is lovely.
It is also in very short supply.
This was discontinued several years ago,
and we bought all remaining stock.
We are down to a 9 yard piece.
If it is something you need or want,
get it now,
as this is not something we will be reprinting.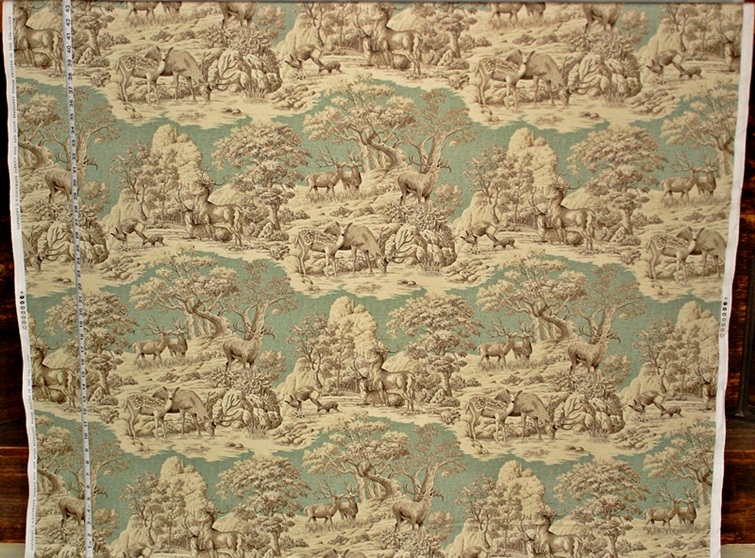 It is in the
______________________________