This week the fabric of the week is the
Provence, France Tea Sign document print fabric.
This is set up for making cushions, but would make wonderful curtains as well!
While not as much yardage sold as other fabrics, it won out by the number of people who wanted it!
There are three different French tea fabrics.
The other two are also document prints, with types of tea written in French, running across the fabric.
They can be found in the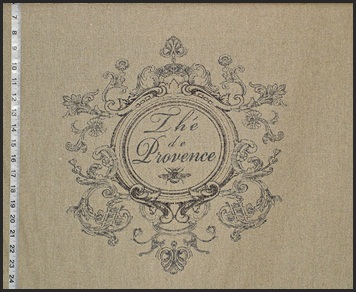 >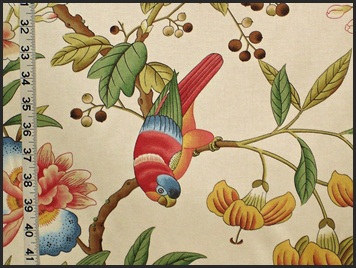 The second most sold fabric this week was the beautiful
PARROT PEACH FABRIC.
This has the most wonderful shadings and colors!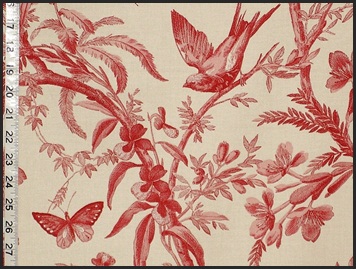 And the
RED BIRD PASSION FLOWER TOILE FABRIC
was right in there in popularity….
a full piece is on the way and should be in next week.