New French rooster toile fabrics are listed!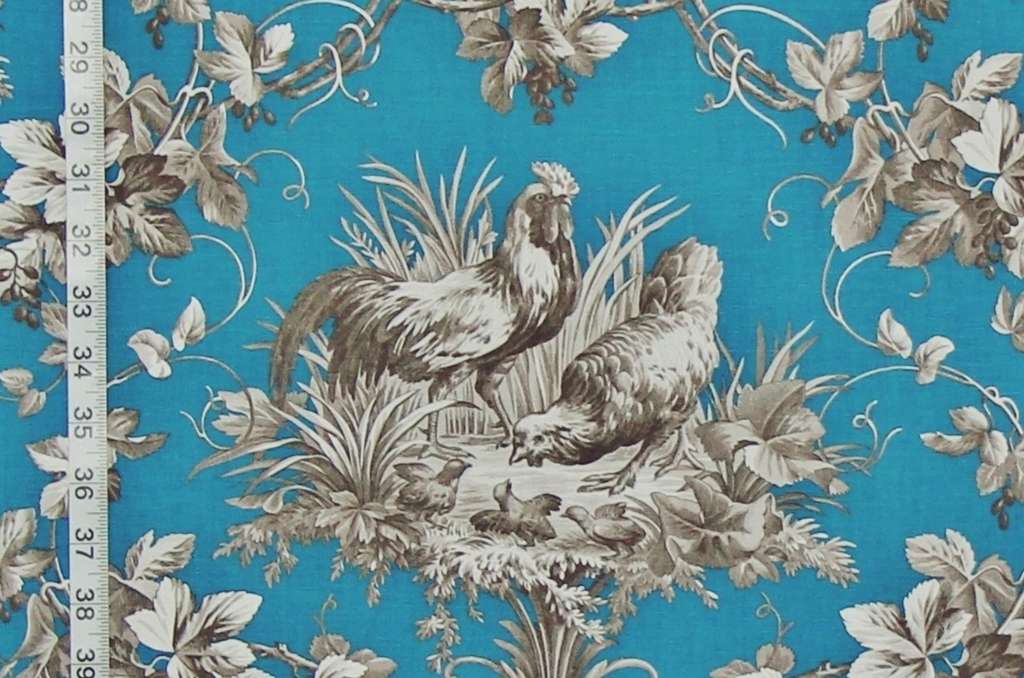 We are excited!
We love this new chicken toile fabric from France! This country fabric shows a small vignette of a rooster, hen, and chicks, framed by a wandering vine.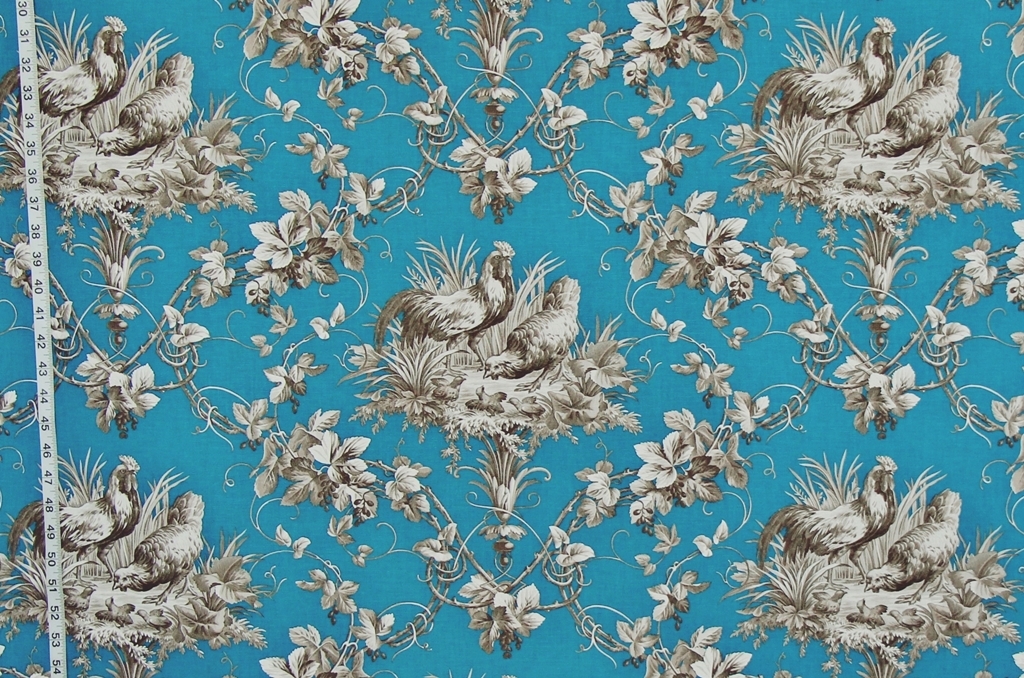 This is available in three colors.This one has a background of deep, rich smooth blue.
For those looking for a neutral country fabric, this grey toile may be what is needed.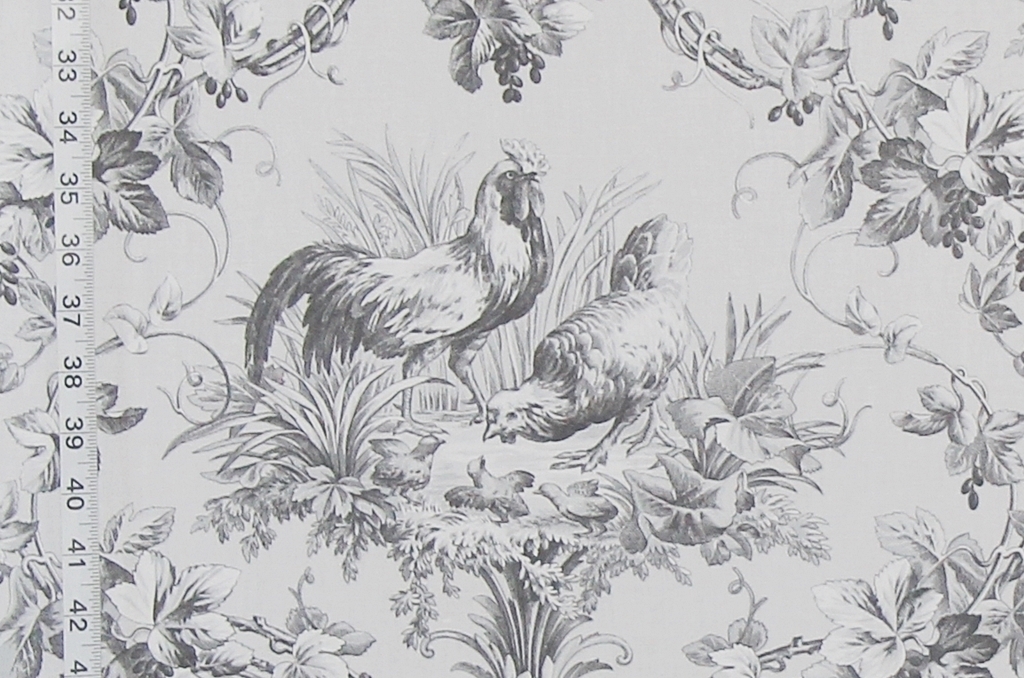 The biggest surprise of these French fabrics is the last color-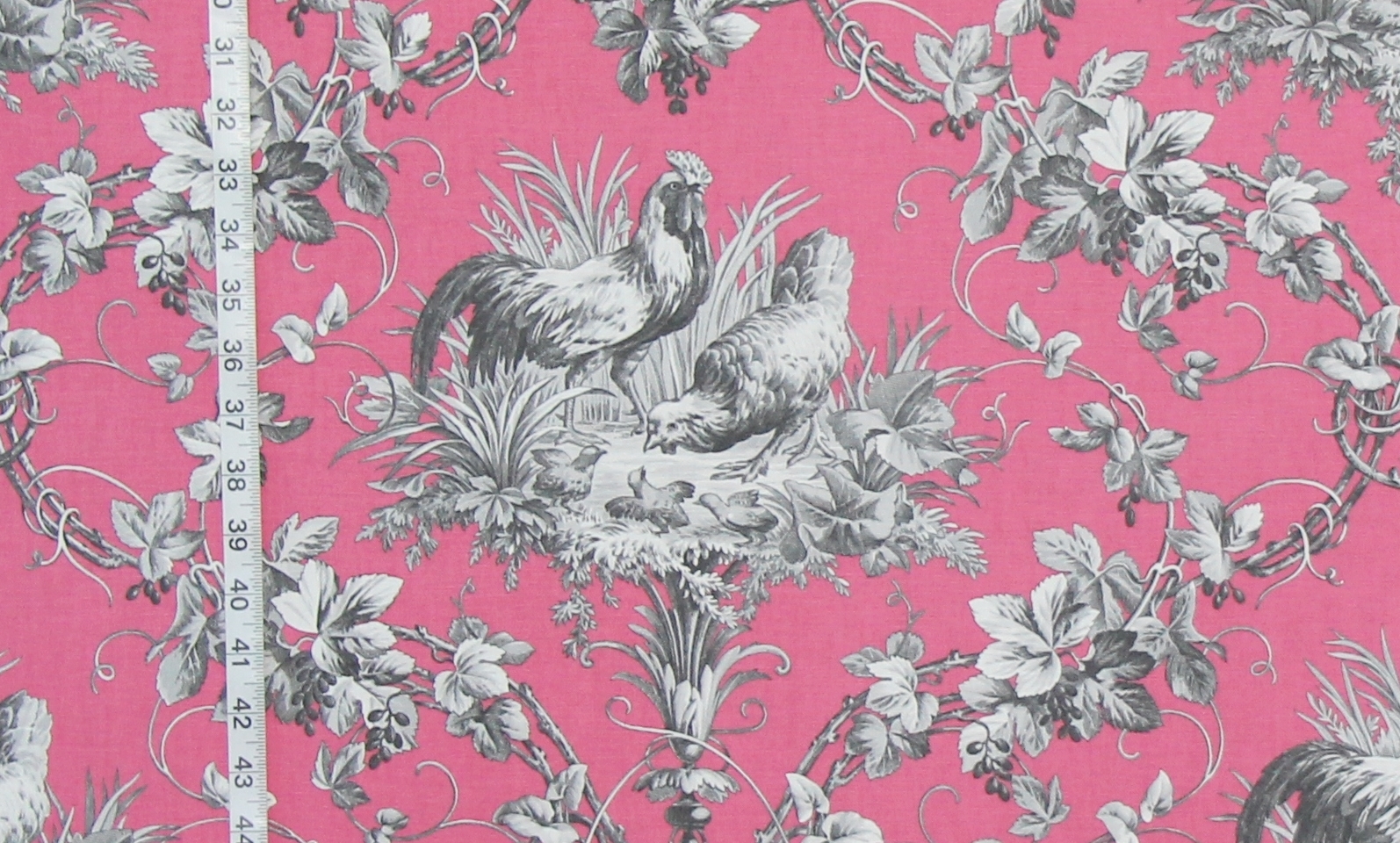 This brilliant pink rooster chicken toile fabric is unique!
But, one has to really love pink!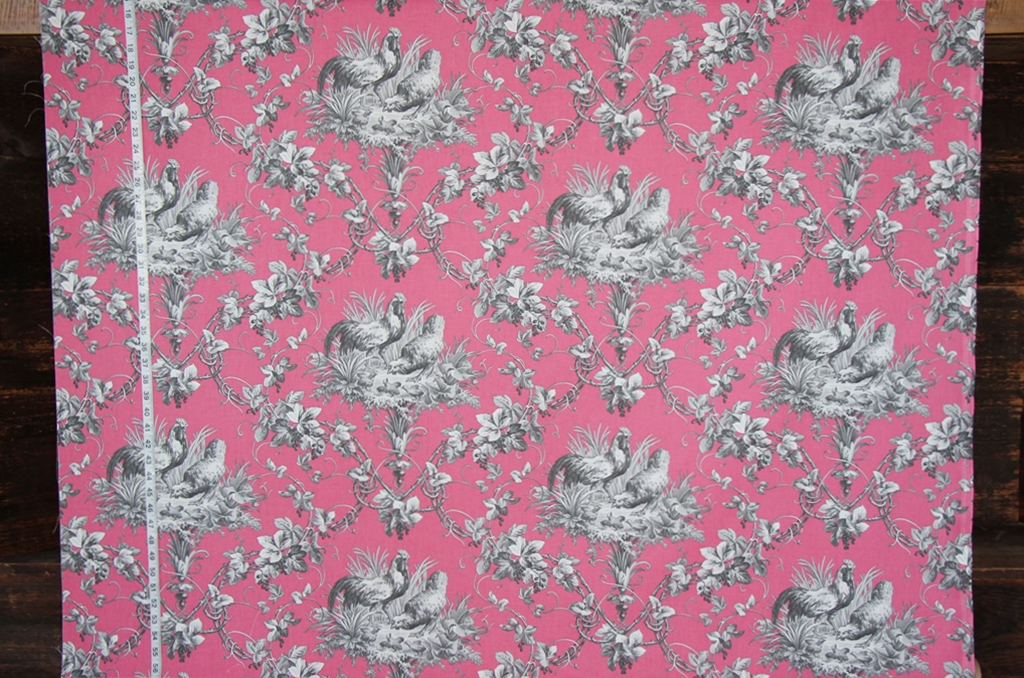 So, if you have been looking for a fabric with
rooster or chickens,
take a look at the