This week has been all about grey fabrics.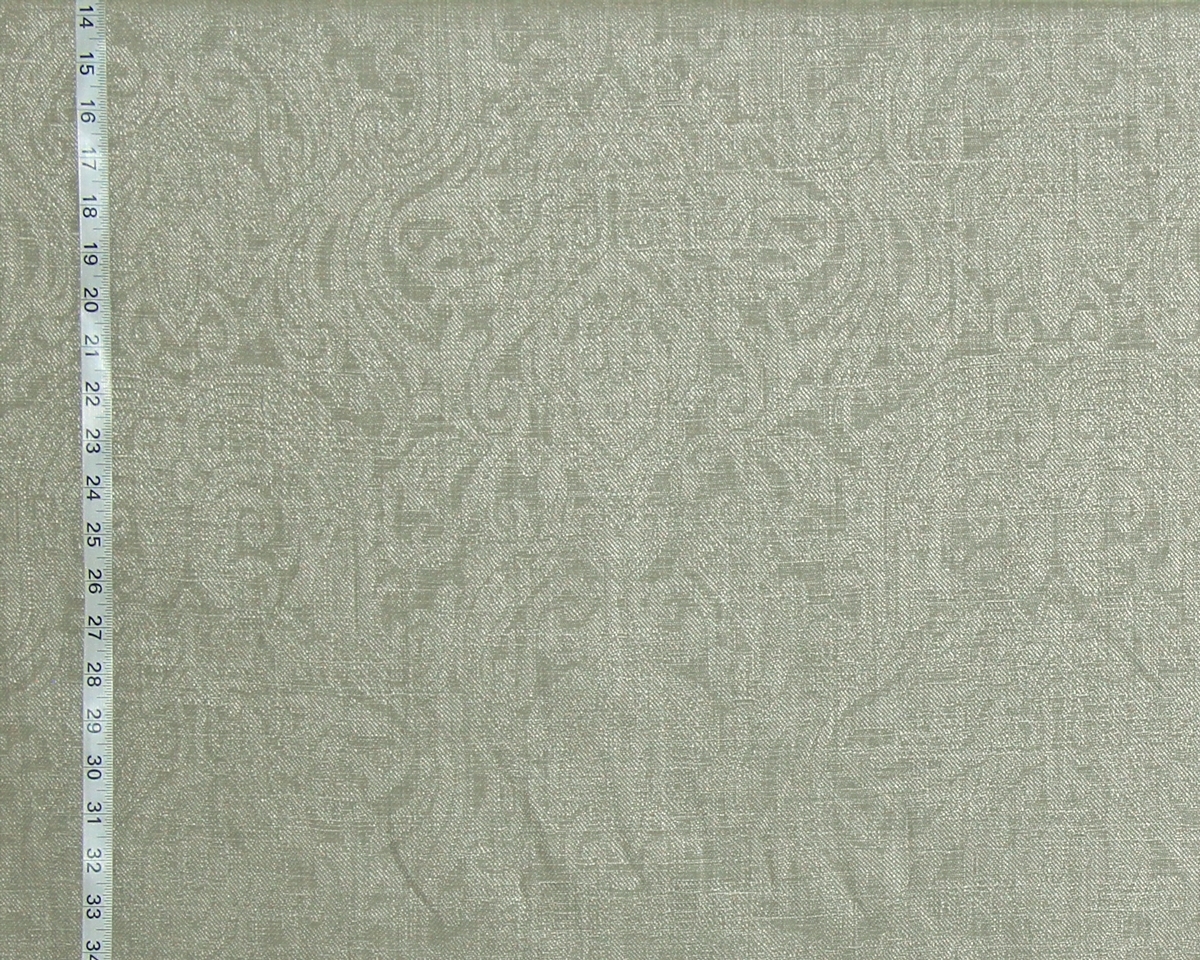 Grey, like all colors, can have a wide variety of tones, dark to light, of course. But, also it can be warm or cool, which is something to think about when using it in your decorating scheme.
Grey is a great neutral. It can be understated, and elegant, or move to a country look. One thing I like about it is a color that can be used in so many ways. Want a subtle color palette, or use it to makes other colors pop.
The Clarence House Fabric Ghent is a grey linen fabric
with a tone on tone woven in pattern.
The woven pattern keeps it from looking flat.
Light hits the pattern, giving it a lift.
The woven lattice fabric in grey has a very structured look.
A classic, it can be used for upholstery work or small projects.
The pattern has a raised woven outline that helps define the pattern.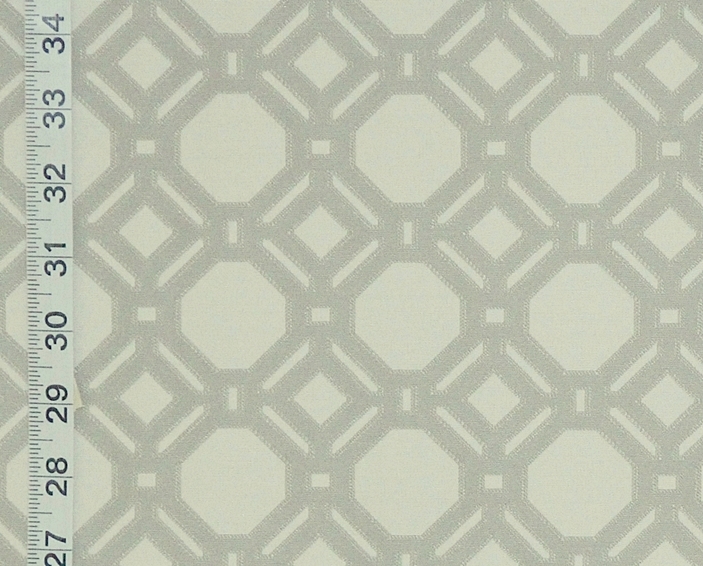 We also have a printed lattice.
The background is a blend of greys,
which gives a very different look to a classic pattern.
The scrolling element has a thin outline of beige
which gives a subtle definition to the design.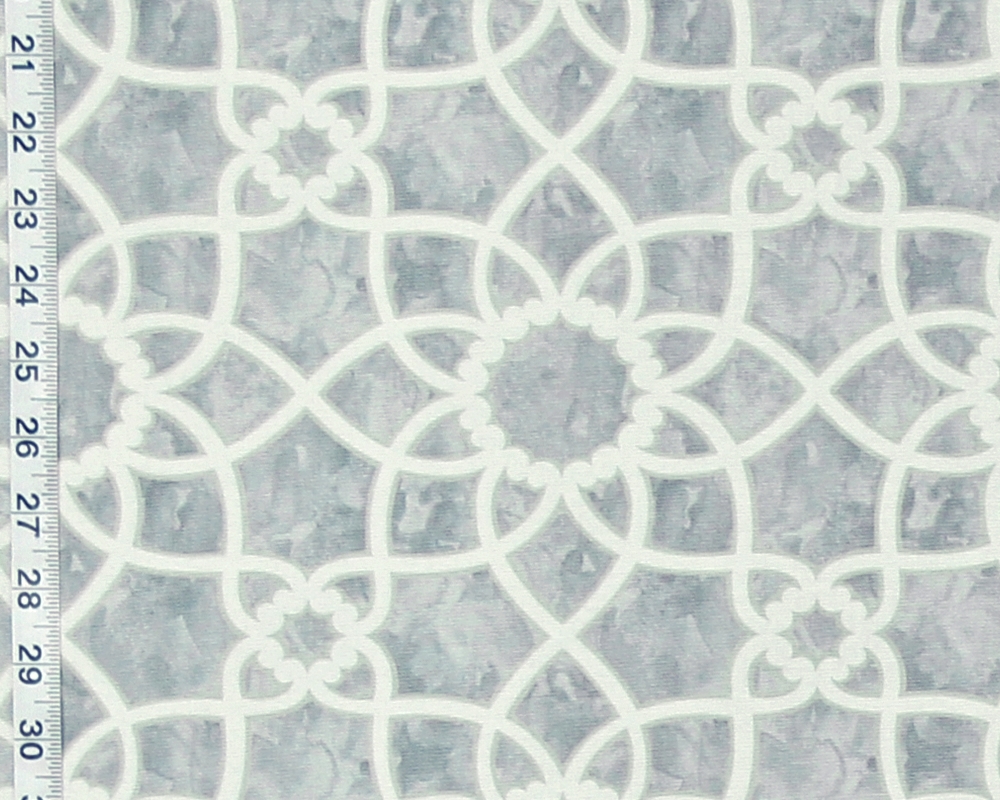 Moving away from these classic patterns is
the Colonial Floral Fabric.
This has the look of a vintage wallpaper,
which has been updated.
The effect is bold!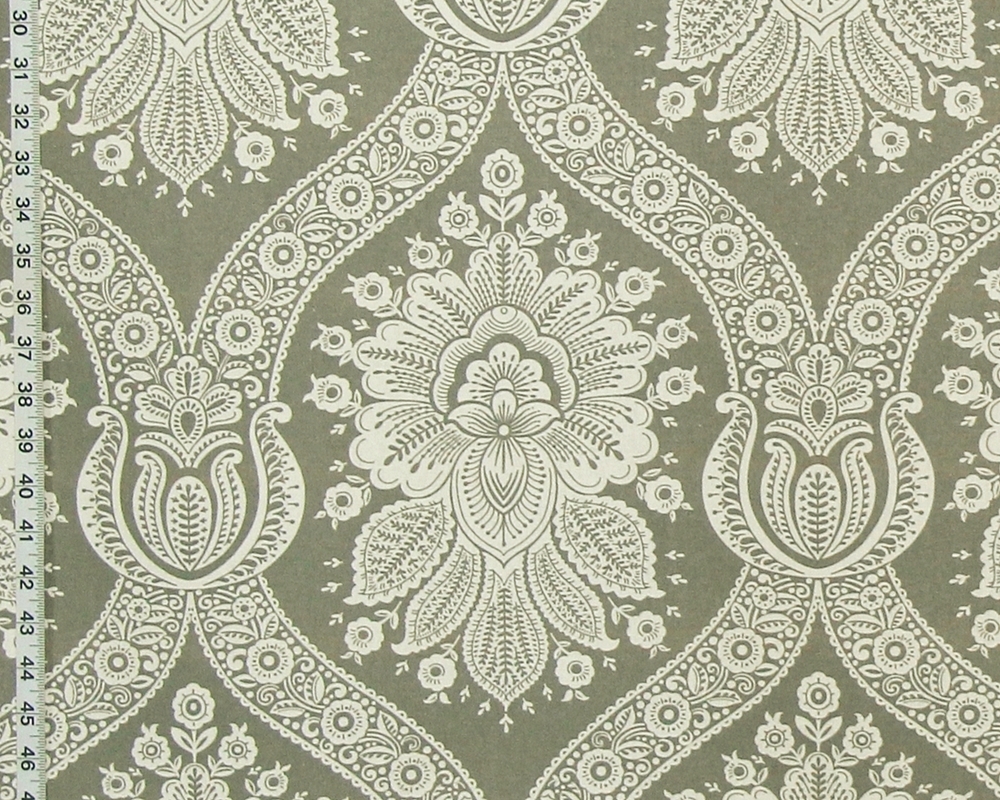 Totally different from the precise look of the
colonial floral are paisleys.
And, we have several that use grey.
This one has wonderful flow.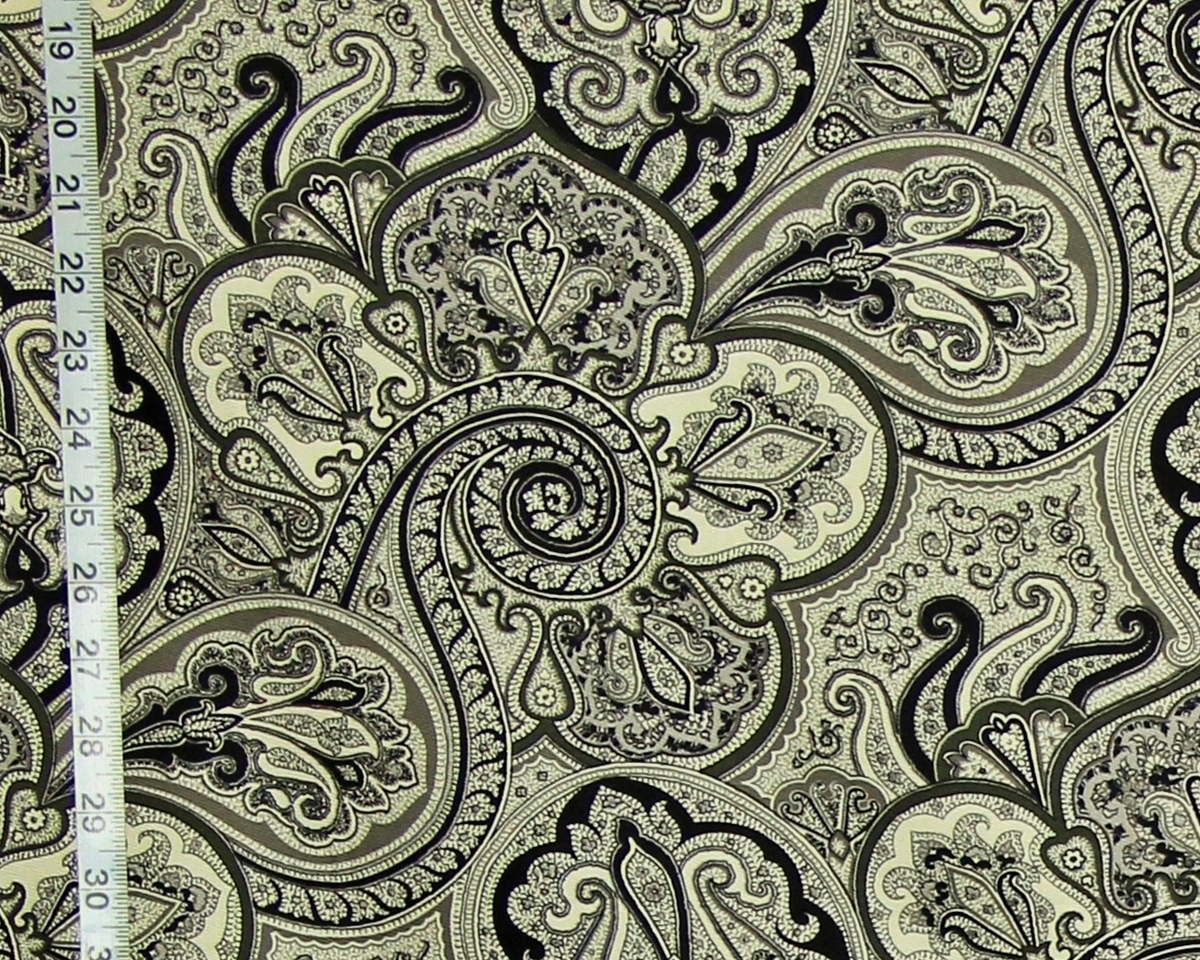 The Grey Indigo Blue Paisley Fabric
has a lot of traditional pattern elements,
but the botahs are set in rows,
giving a very different look.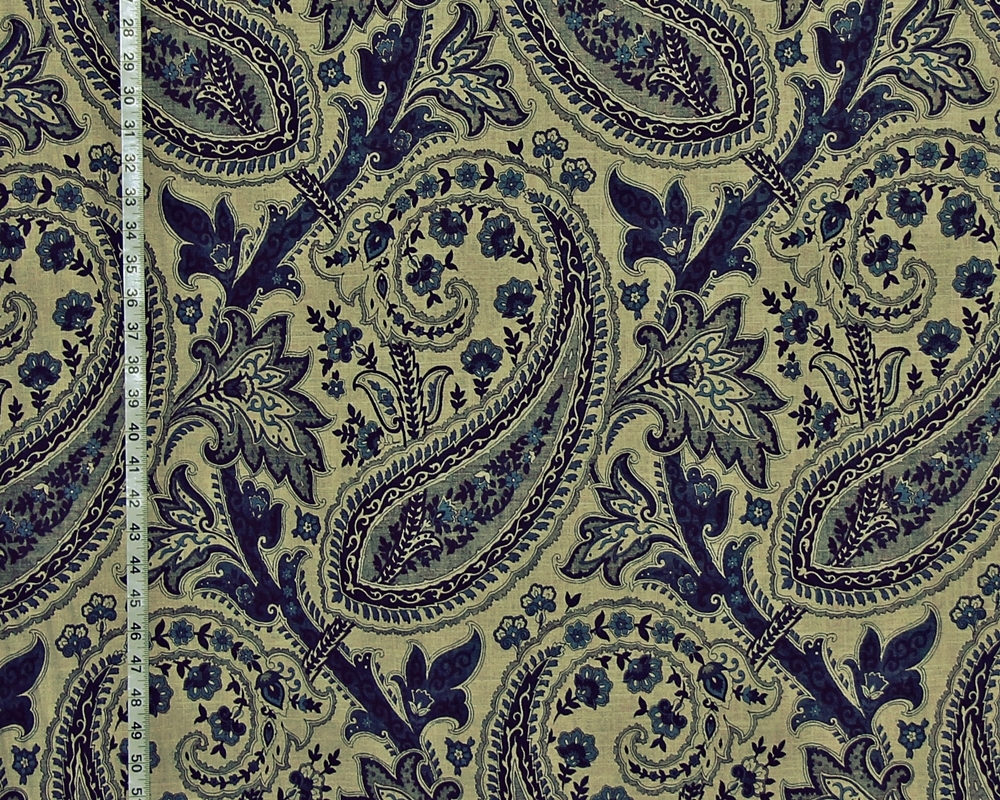 Moving away from the paisley to its
near relative, the Indienne pattern, is this fabric.
It has a typical Indienne pattern,
but the coloring sets it apart from the norm!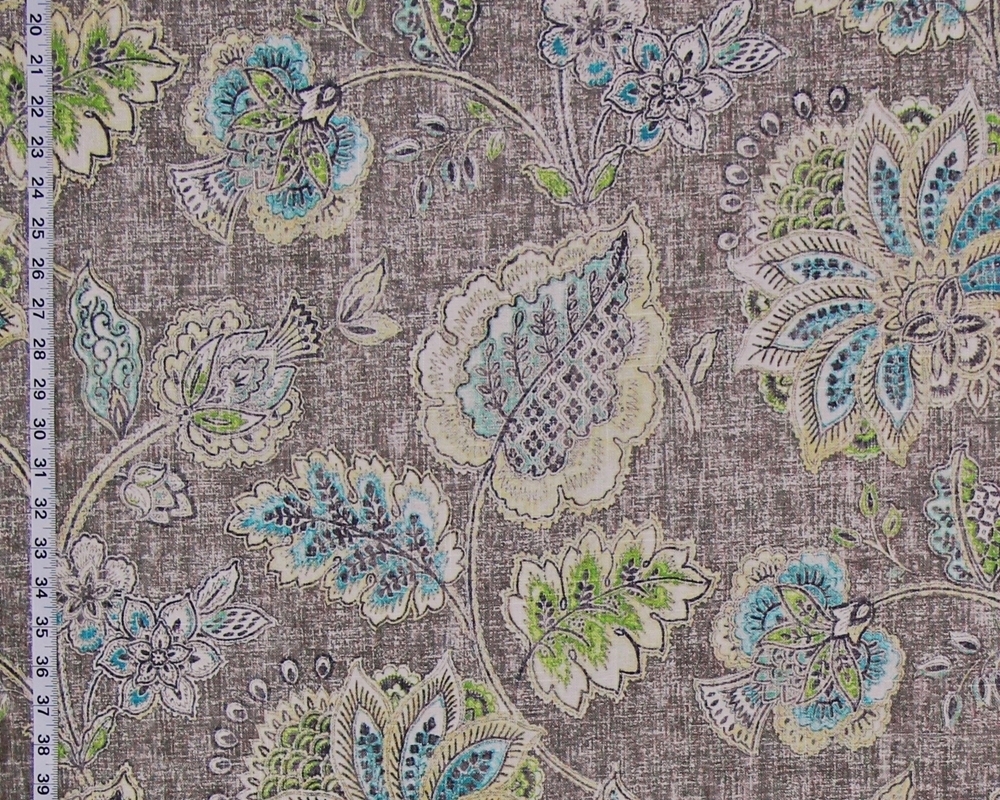 This chinoiserie pagoda pattern
has the look of an ink drawing.
Done in tones of grey, some of the tree leaves
are done in dull green.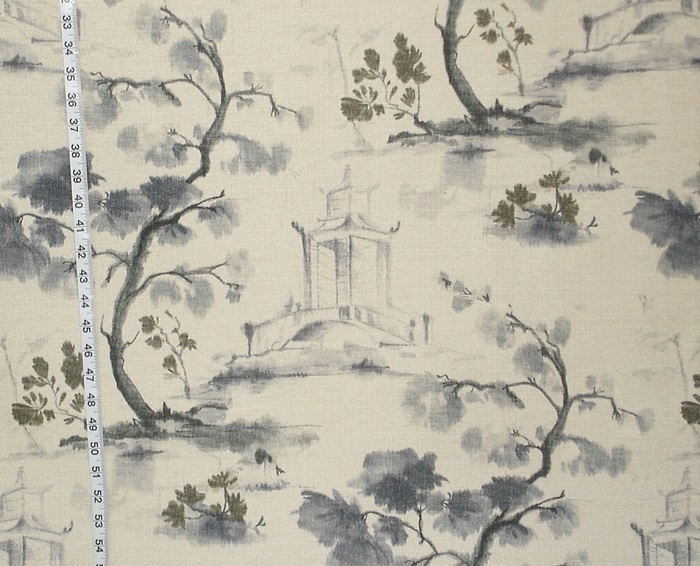 Done in many tones of grey with blue is this
African animal fabric with vignettes of cheetahs framed by
an elaborate paisley border.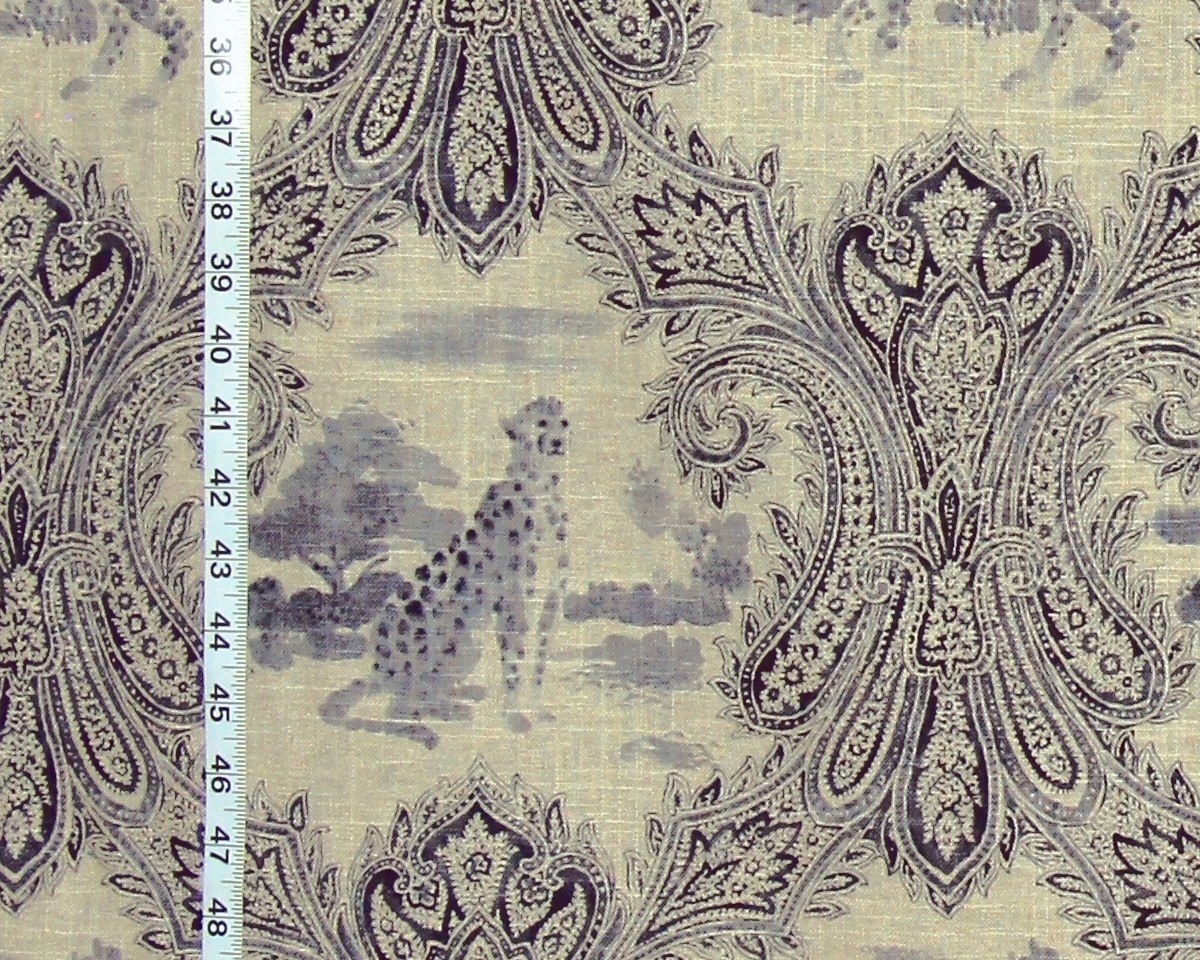 Grey can be a wonderful foil for other colors.
The shells on this fabric stand out well from
the neutral background.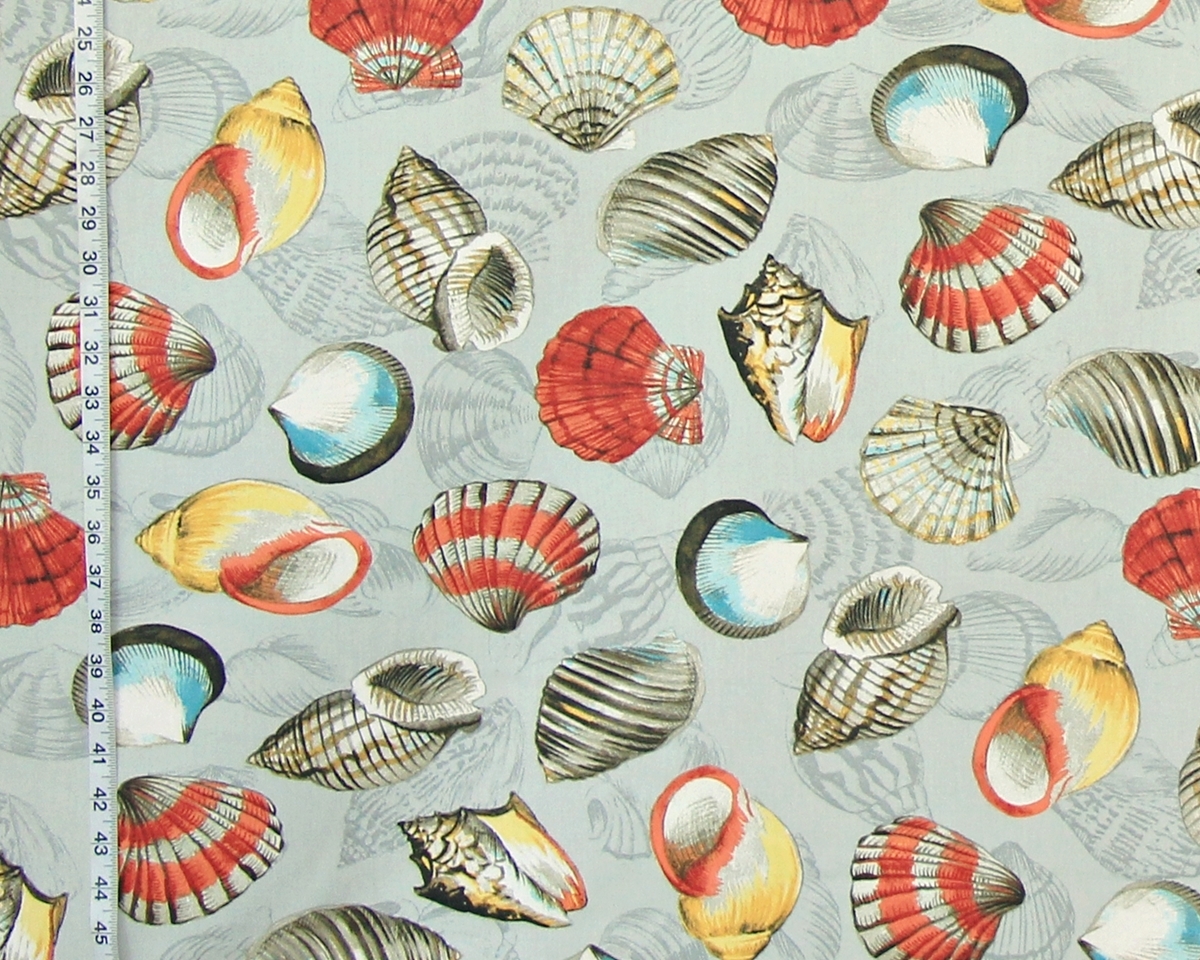 Grey can be used for different effects.
The greys used on this fabric gives the effect of a tropical evening.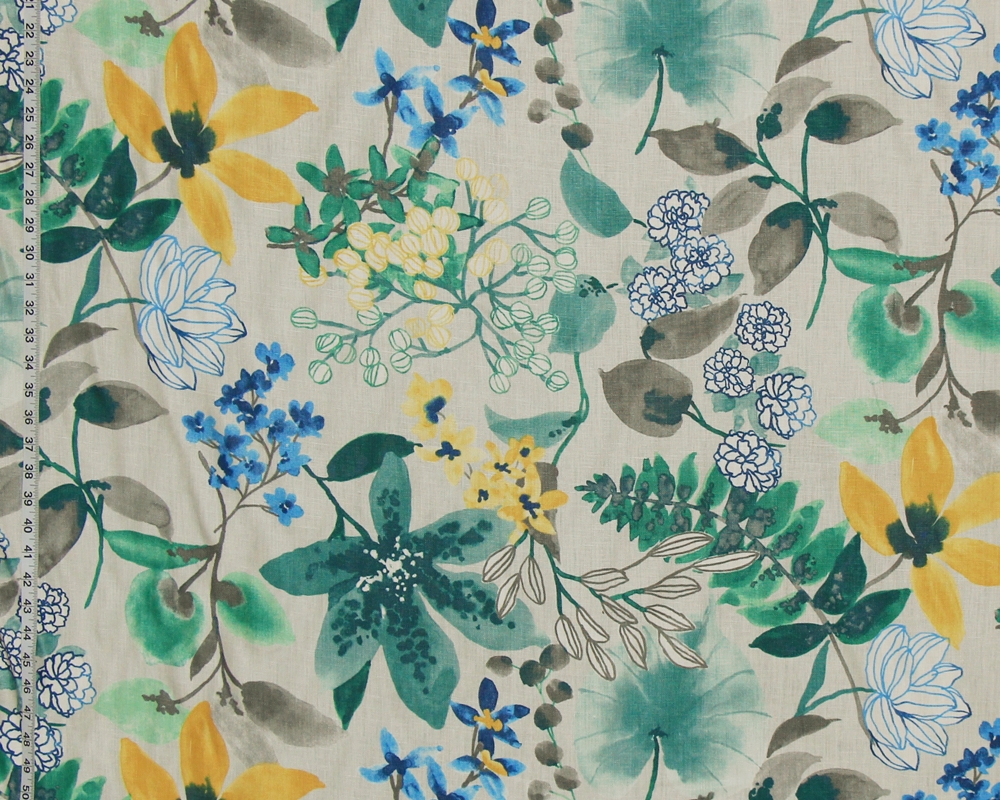 The grey background of the yellow lily fabric
does two things.
It makes the colors stand out well,
but it reminds one of a stand of lilies after a summer rain.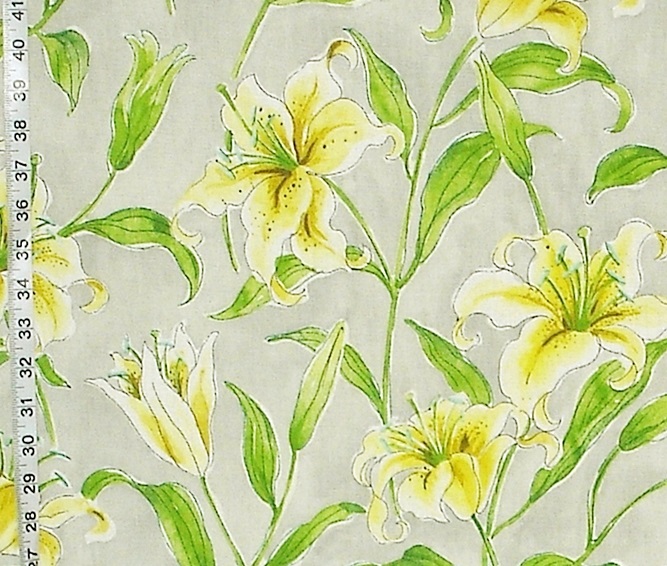 To see all the grey fabrics,
see the Grey Fabric category,
and also type Grey into the search bar on any home page,
which will bring up other fabrics that are related to it.
______________________________