Well, the Belmont was last weekend, so it is no surprise, but horse fabrics have definitely been what has been selling this week!
So, we have decided to celebrate with a horse fabric sale!  So take a look at these  fabrics, and check the Horse Fabric category for others!
The code to put in at checkout is:
Horse15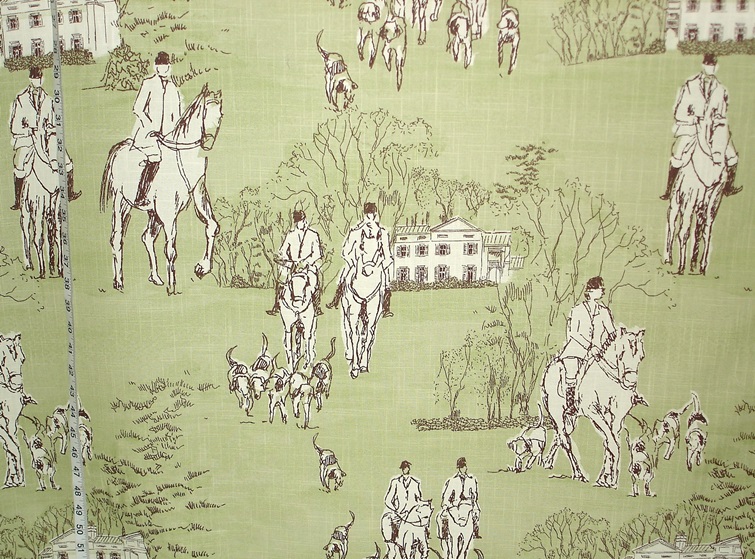 The one that has sold the most is the green horse hunt toile fabric.  This features a modern graphic design with horse and hounds, on a muted green background.  We also have it in a grey colorway. Both the green and the grey have been discontinued.
 We also have it in red and gold, which is still in production.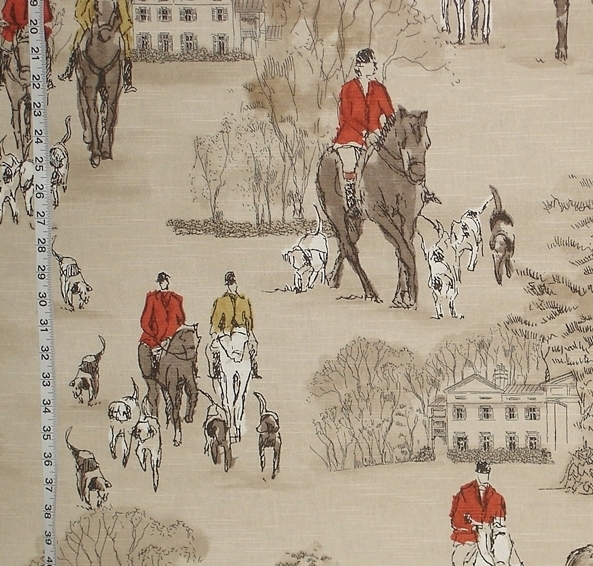 For those who want a race horse fabric, there is the Gladiateur Fabric. This has a classic design with a horse bowing to his owner, after winning a race. We have some in the blue and green. Both have been discontinued.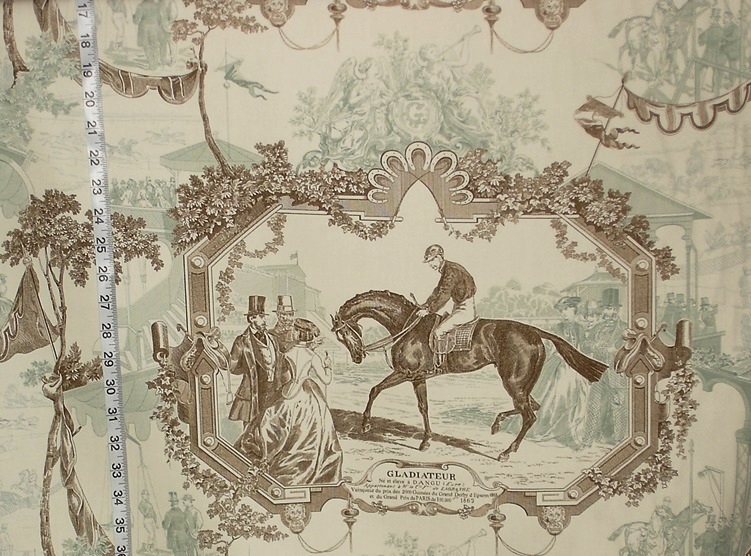 We have two other horse racing fabrics.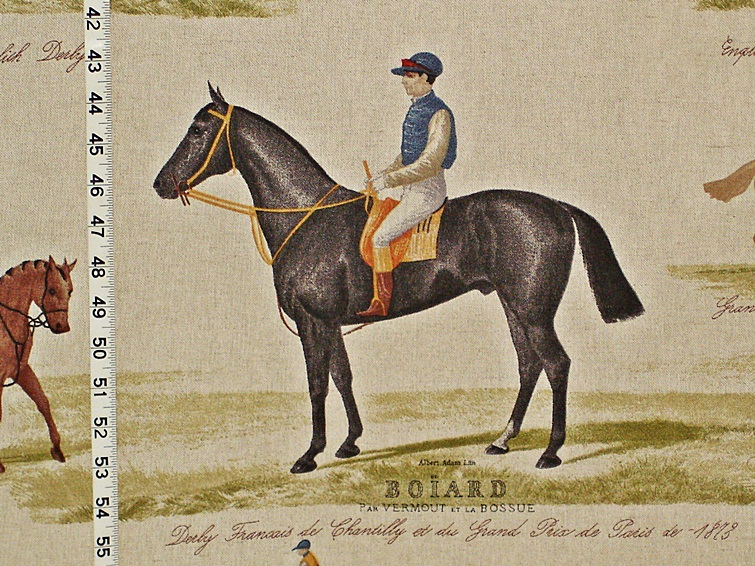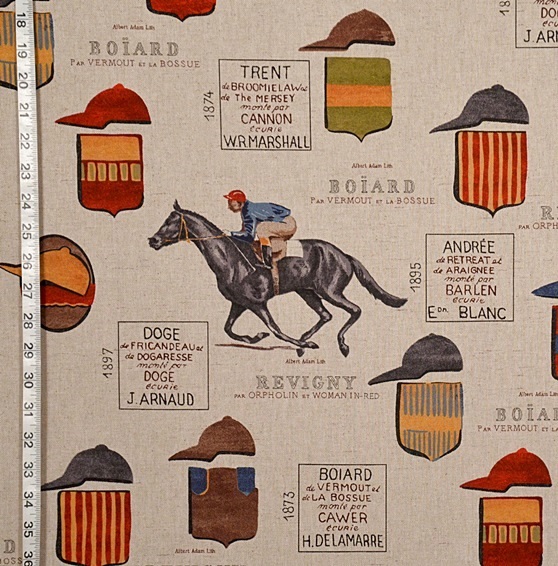 And there are two other jockey horse fabrics.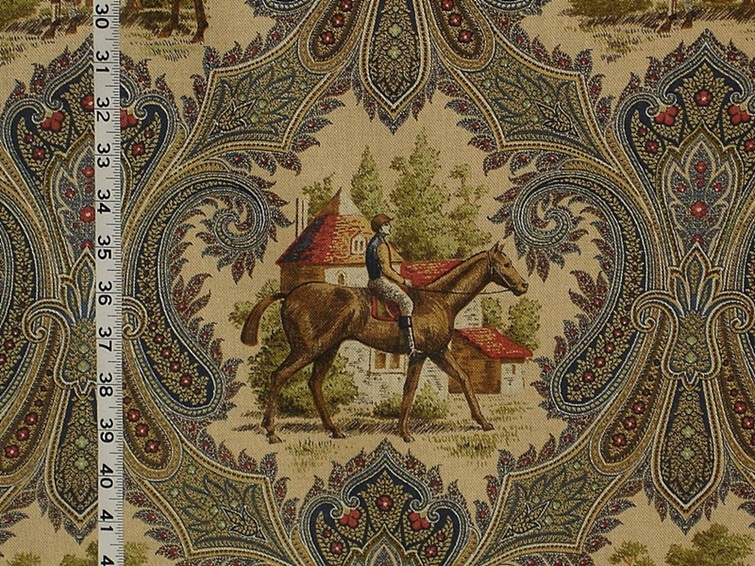 The red horse toile fabric is slightly different with its scenes framed by ivy.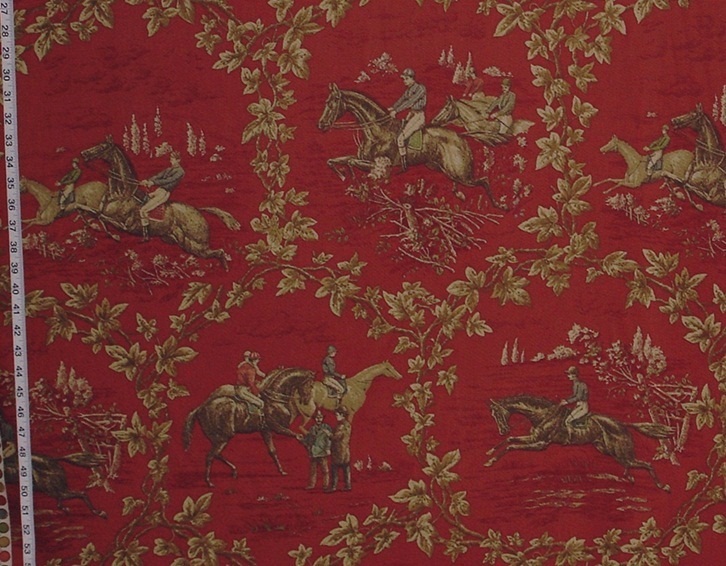 There are other horse toile fabrics in stock, including the new polo horse fabric.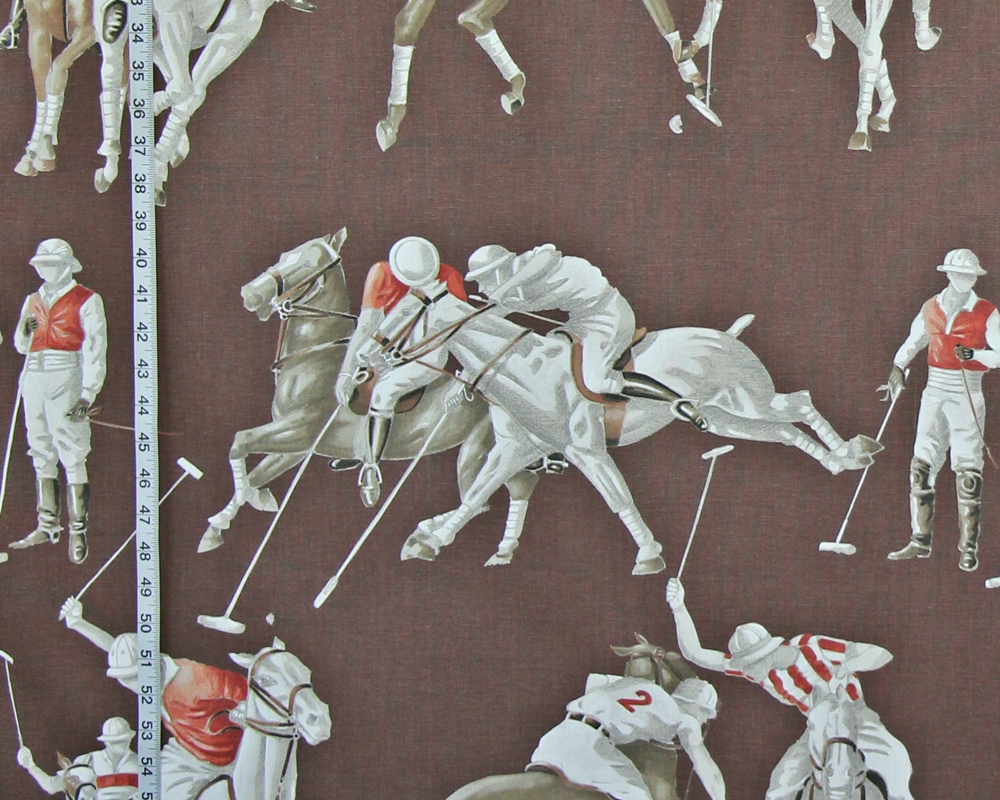 But, mention must be made of one very unique horse fabric-
the Horse Pony Toile Fabric,
featuring the cutest pony ever!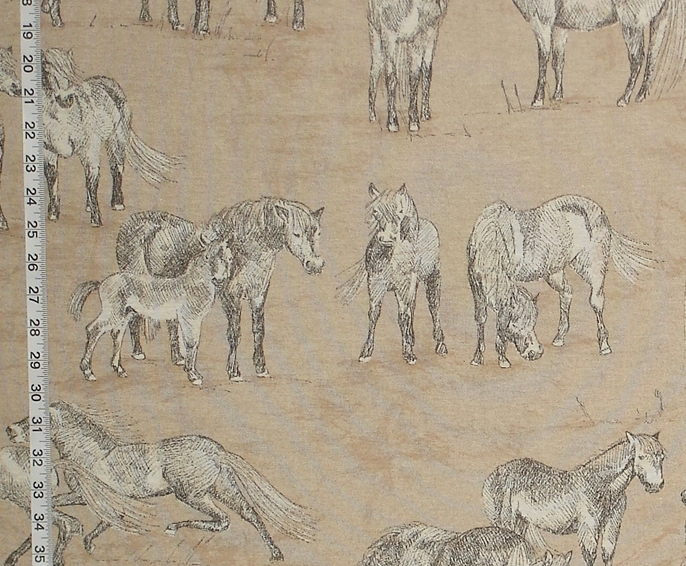 For these and other horse fabrics see the