Lately it has been all about red fabrics!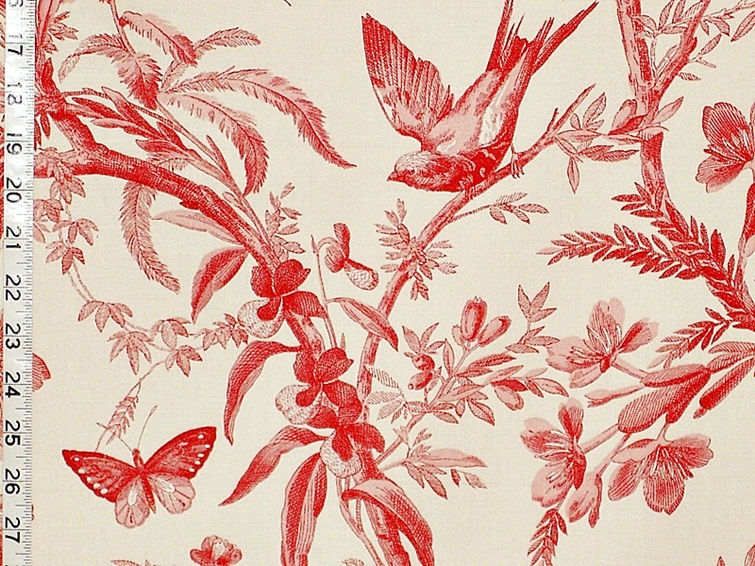 This past week the color that sold the most was red.
The red bird toile, which is
P.Kaufmann's Aviary Toile in madder
is a standout.
It has a nice pattern of birds, butterflies, and flowers.
The deep red tone is offset by a a salmon pink tone,
the the cream background gives warmth,
which a snow white background would not have.
 Our scenic toile fabric with
roosters, chickens, chicks, and peacocks in a pastoral setting,
has a beautiful tonal red background.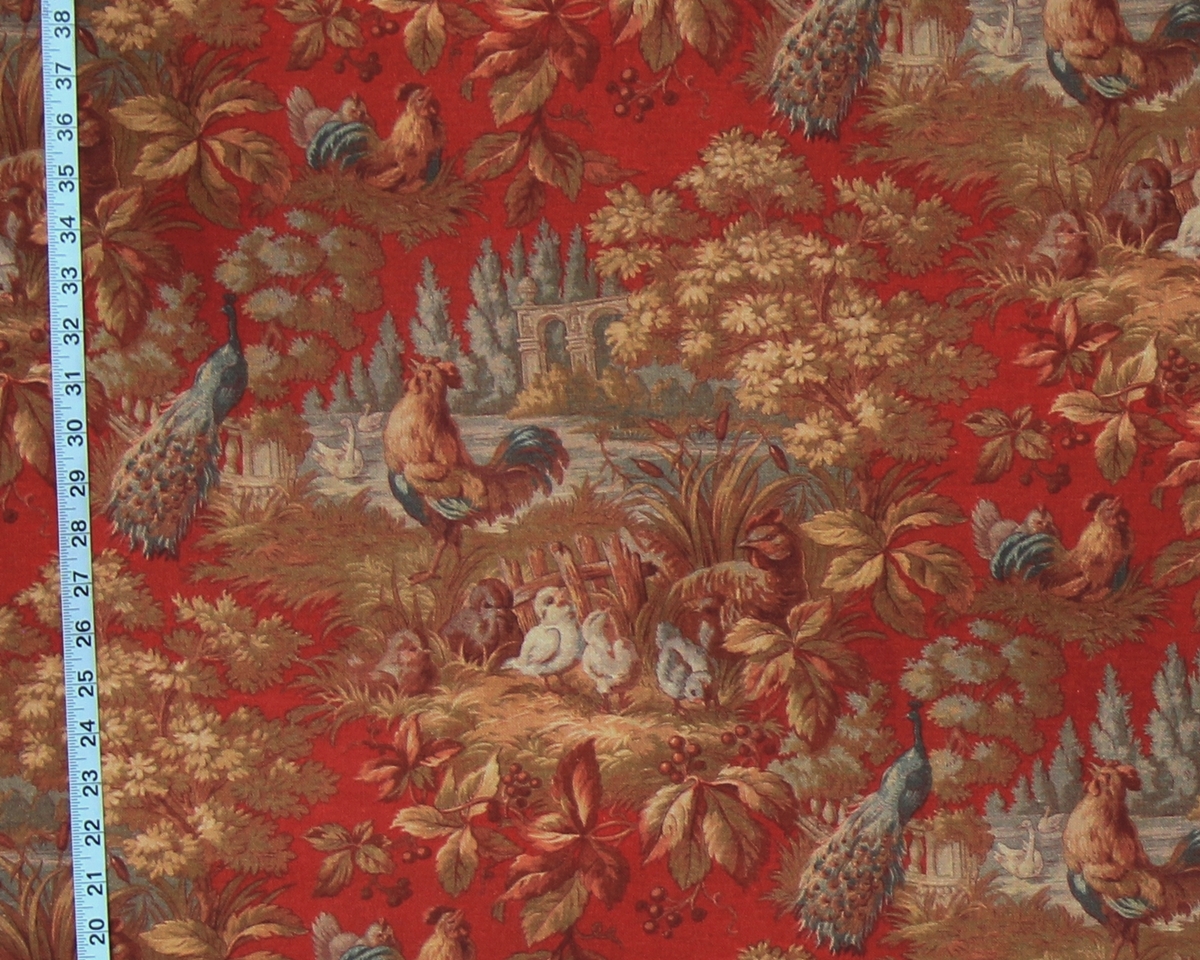 The red horse racing fabric is unique for an equestrian fabric,
as it has a deep red background.
This has been discontinued.
And, we are down to several small pieces,
and an eleven yard piece.
When it is gone, it is gone.
So, if you need a red equestrian fabric,
this is it.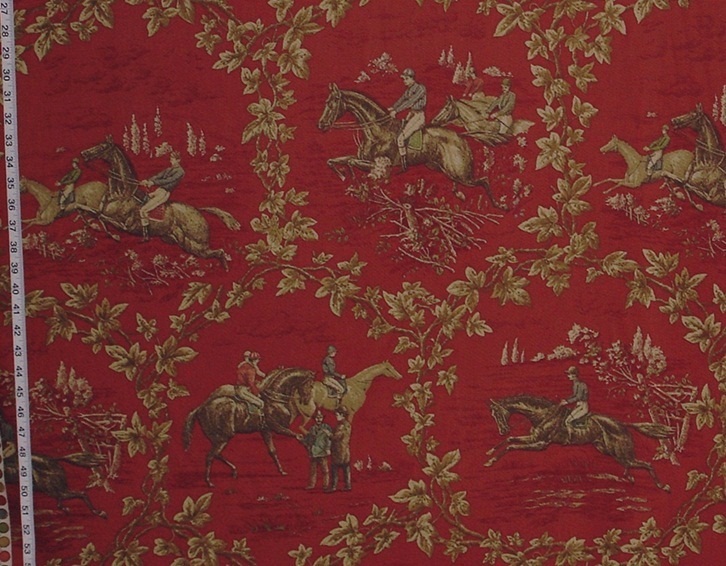 Another toile fabric with a red background
is the Deer Toile Fabric.
This is one of those patterns people just respond to.
We bought the last there was of this from the mill,
and while we have one unopened bolt,
we will not be getting more.
I love the different vignettes with the
stags, does, and fawns.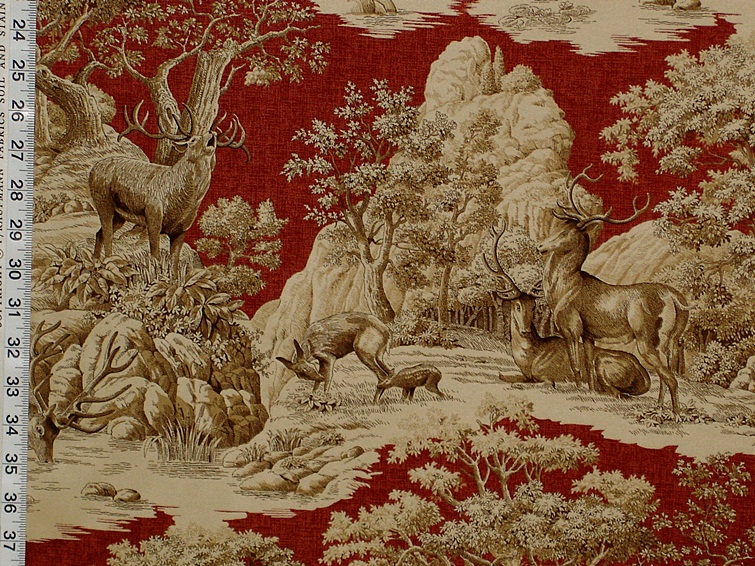 Going for a totally different look is this
silhouette of a leaping deer on a red background.
The leafy branches and trees give the subtle suggestion
of the deer being in woodlands.
What sets this apart is not just the design,
but that it has something added-
it has been woven with lurex threads for a
subtle sparkle.
It is perfect for pillows and
Christmas tree skirts, table runners,
and other holiday items.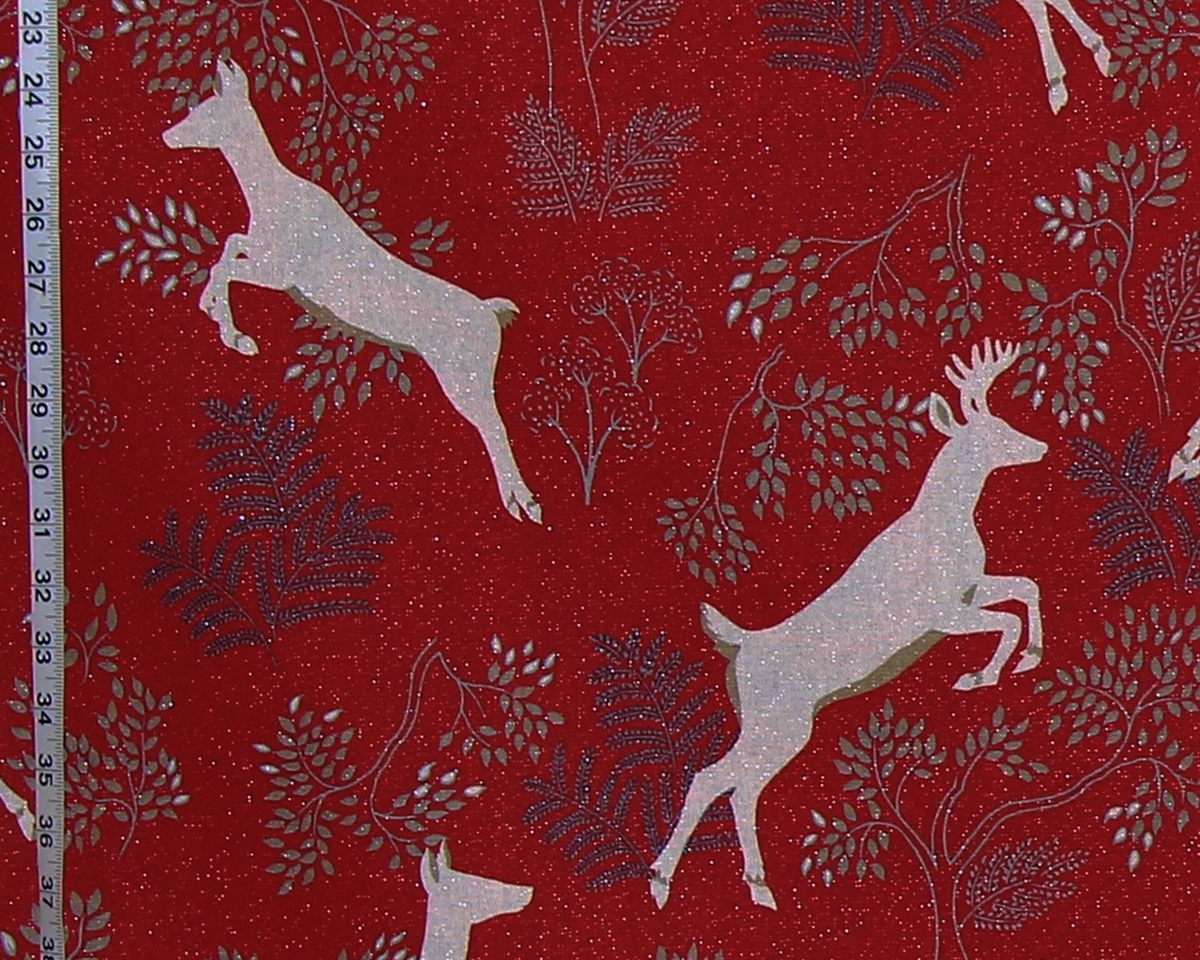 Speaking of winter,
the red and black buffalo check says CABIN!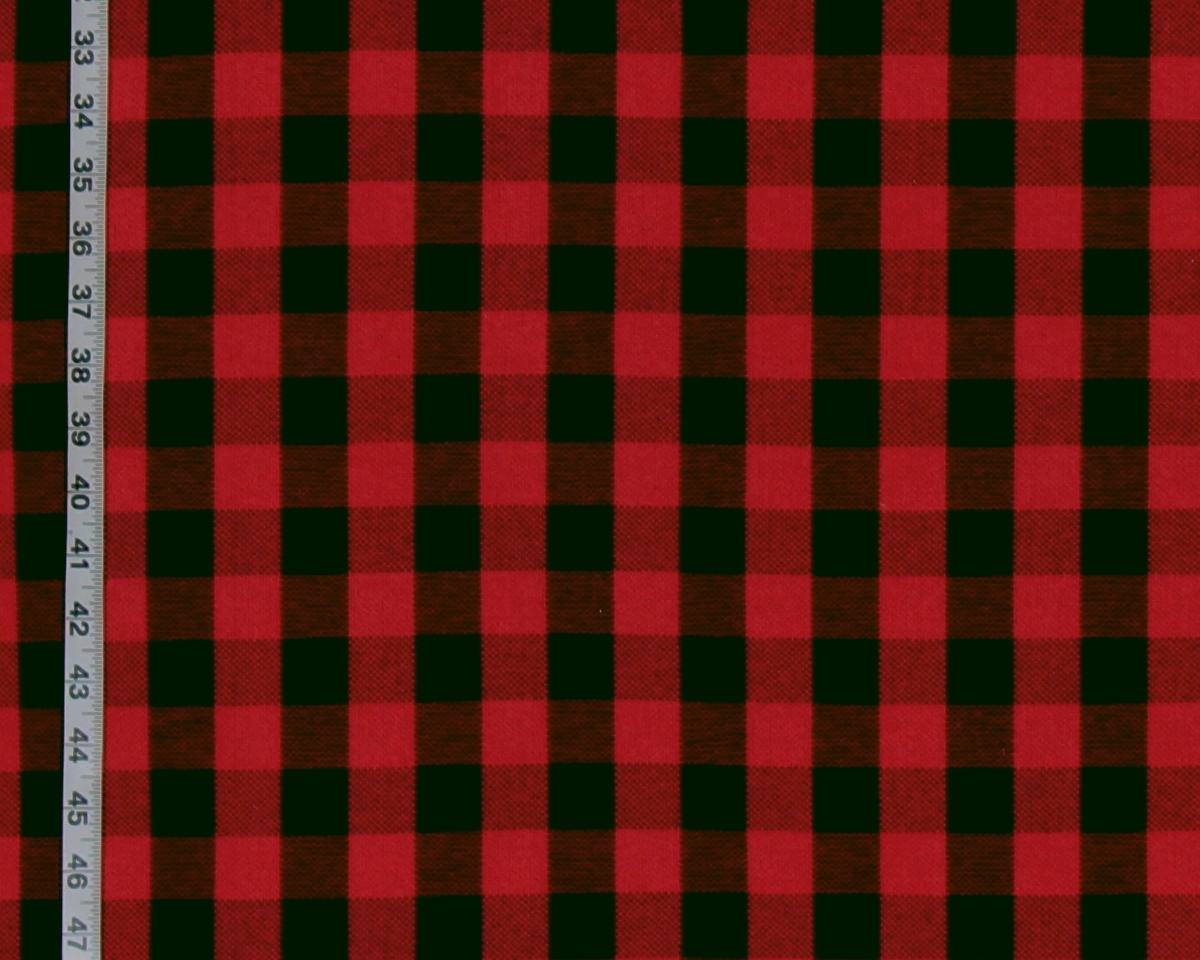 This is a rather heavy fabric.
It does have some drape,
but would be super for a couch that gets a lot of use.
This has a 1″ check.
Lighter in weight is our 1 1/2″
red and white buffalo check.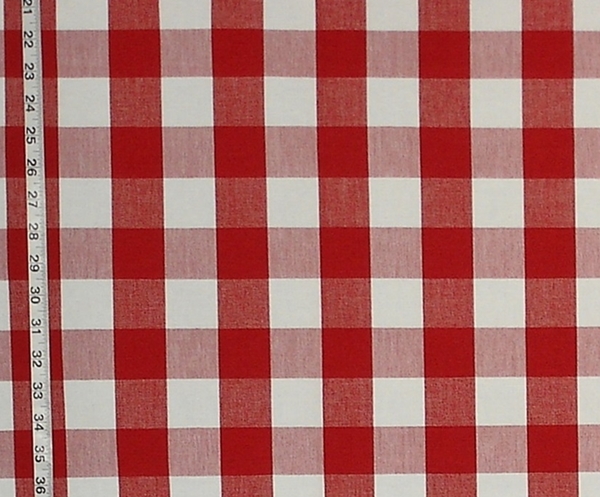 I added a new red solid to the website.
This is a nice basic,
with a corded weave for texture.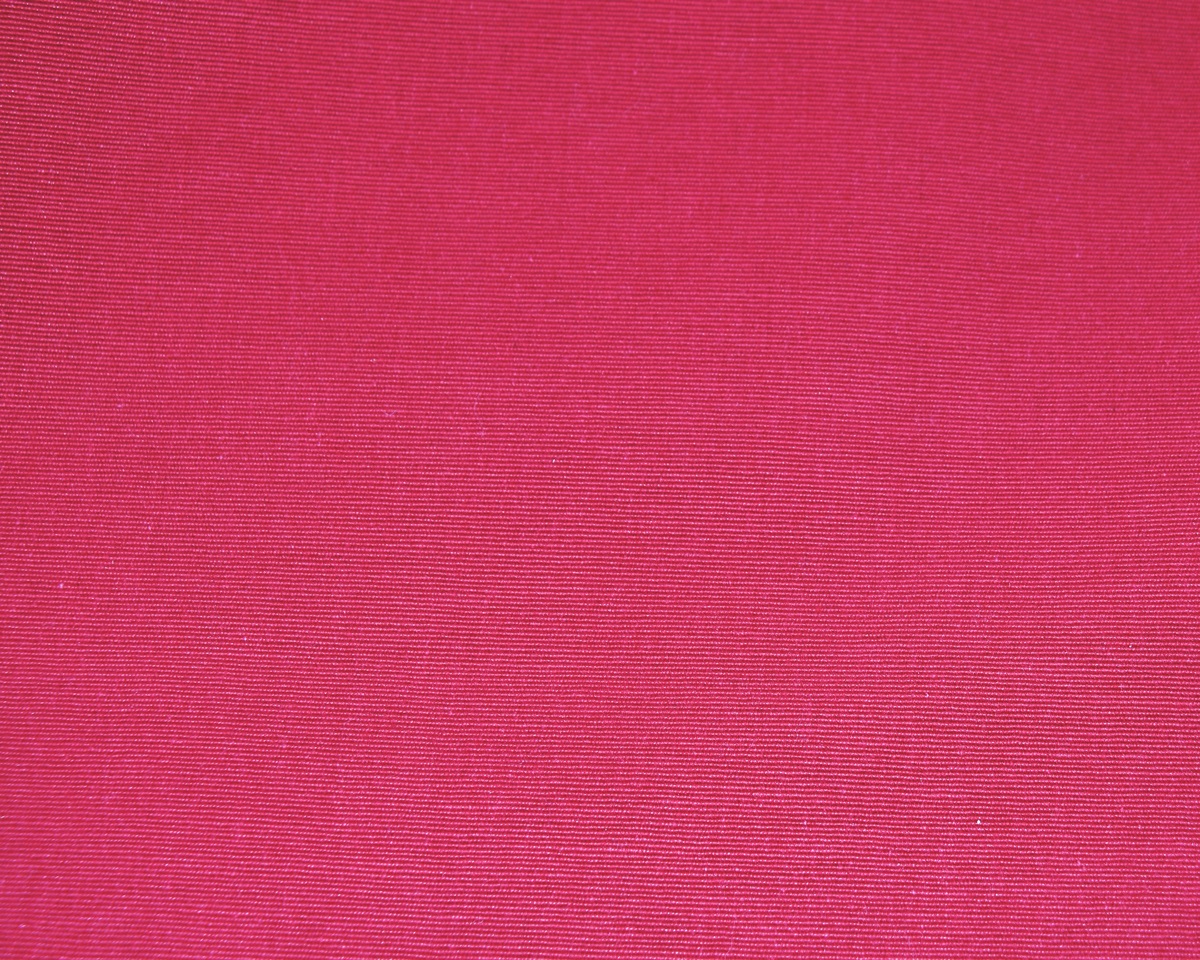 There is also a red tone on tone solid fabric.
It is Salina,
by Clarence House.
It has a woven in wavy stripe pattern.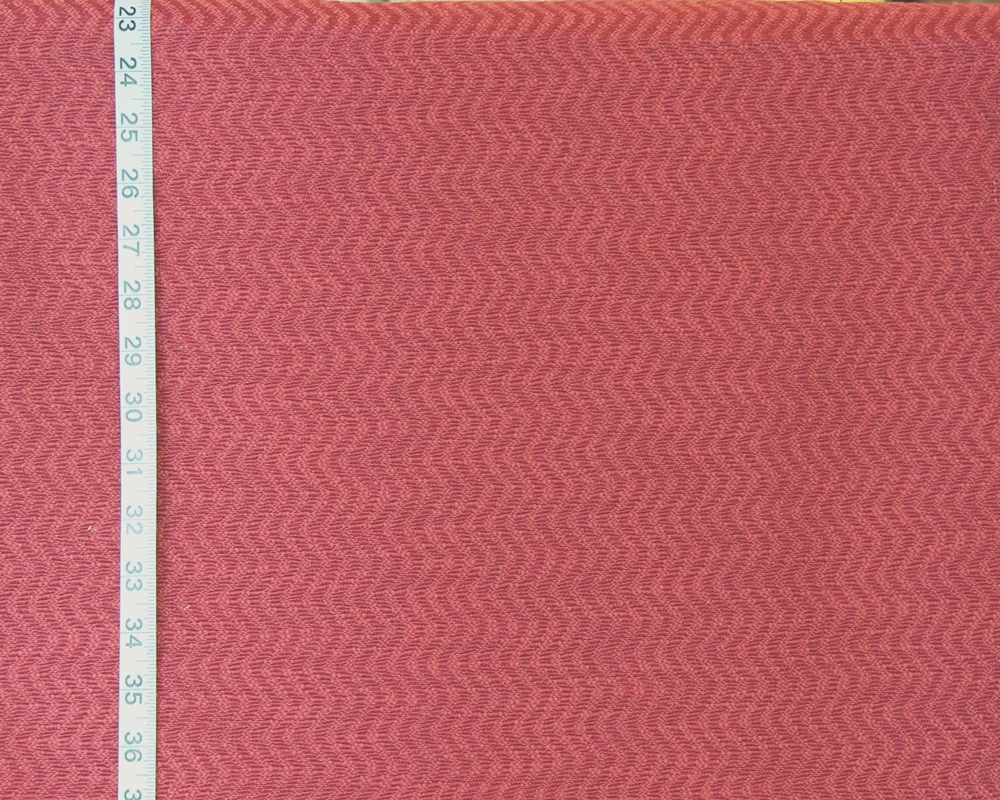 We have quite a few fabrics with red.
But, the above were the ones that were of interest last week.
You can see all of the fabrics with red in the
Search By Color category, 
Red Fabrics. 
_______________________________________