We have added two new fabrics-
they are two different colorways of the same pattern.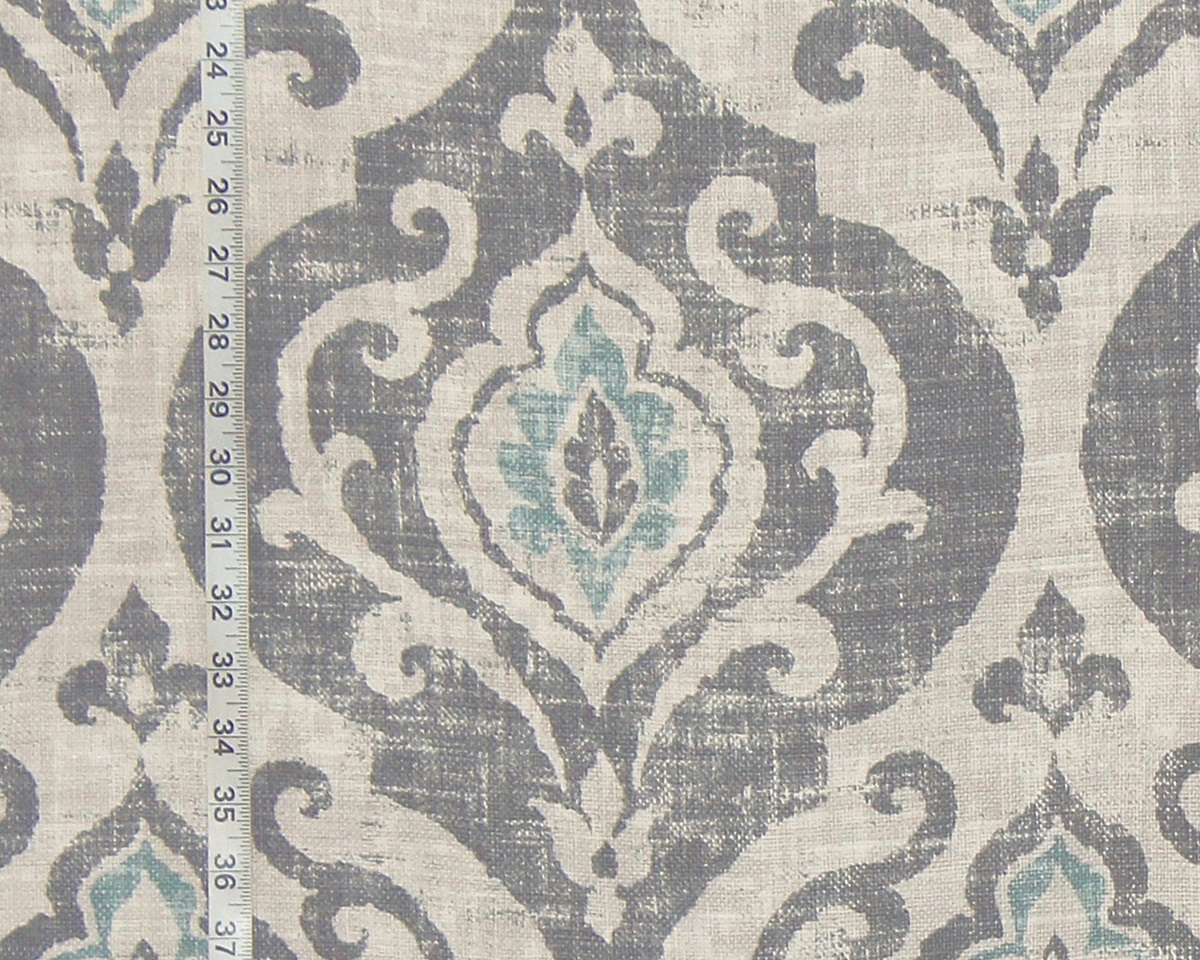 The first is a grey, beige, and mineral blue colorway.
What makes this interesting is the way the vertical rows of medallions-
light with dark scroll work,
and the opposite-
dark on light,
interact.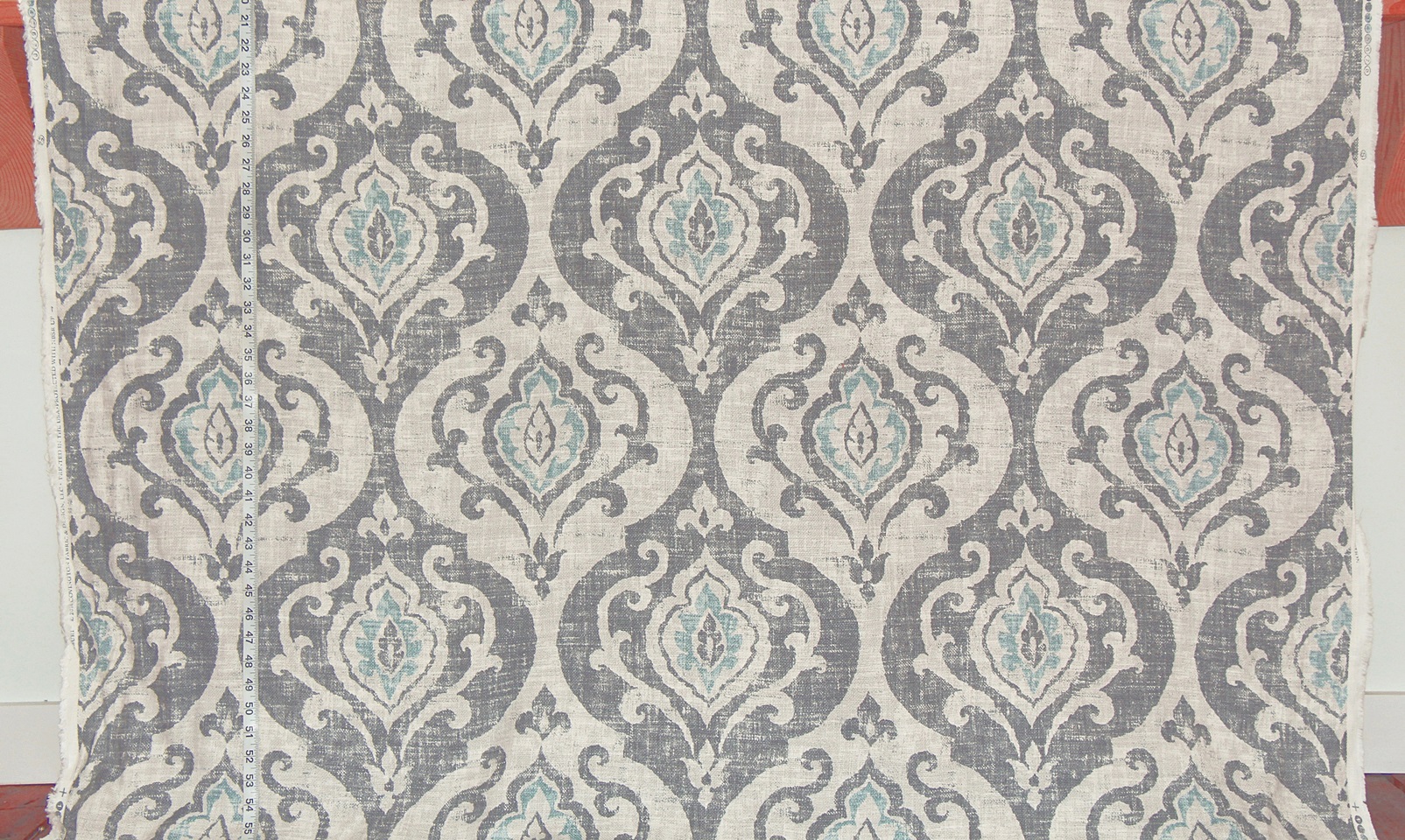 These are a heavy basket weave,
that can be used for anything-
draperies or upholstery.
The other colorway is not as dramatic.
It has a brown taupe color with creamy beige, and gold.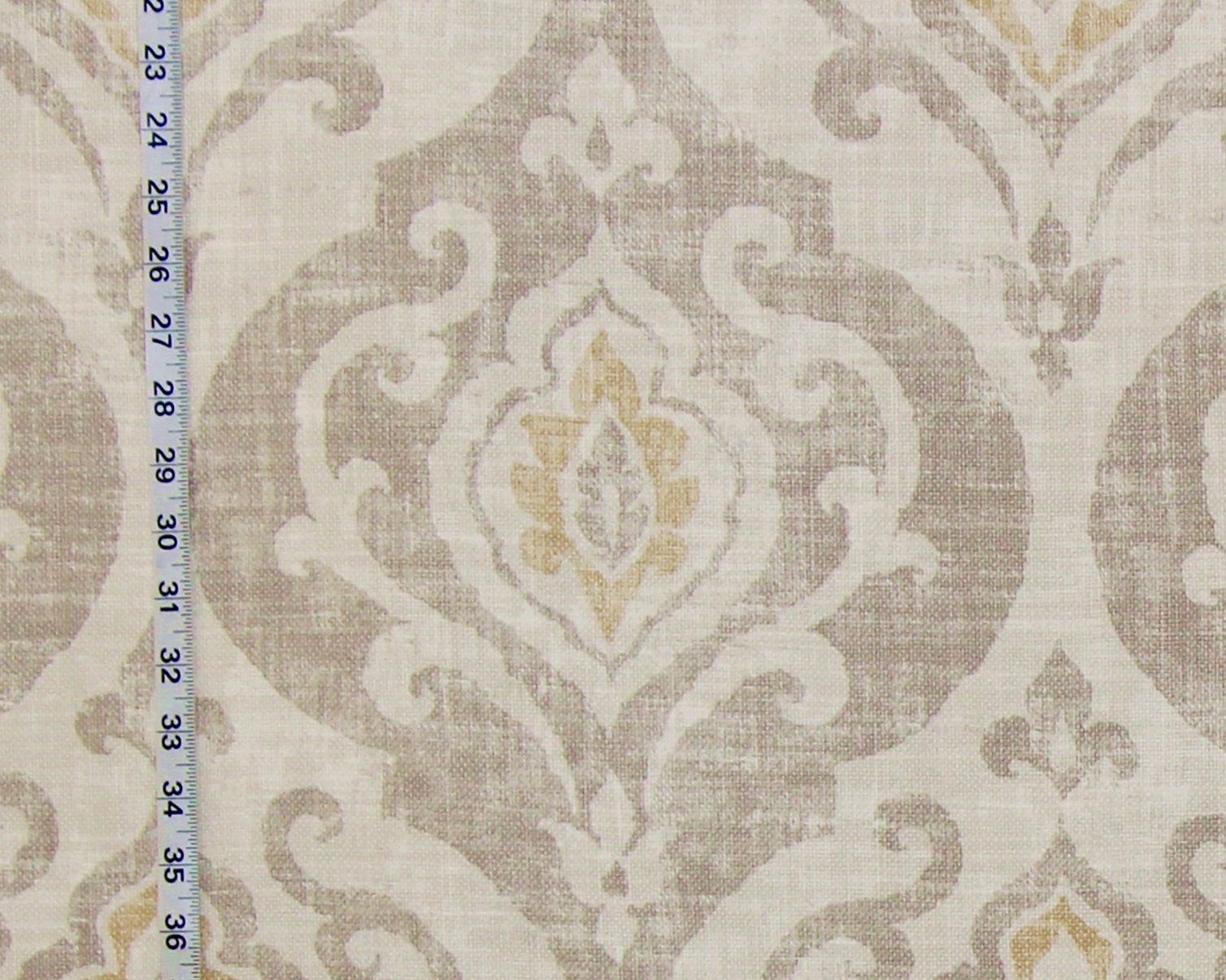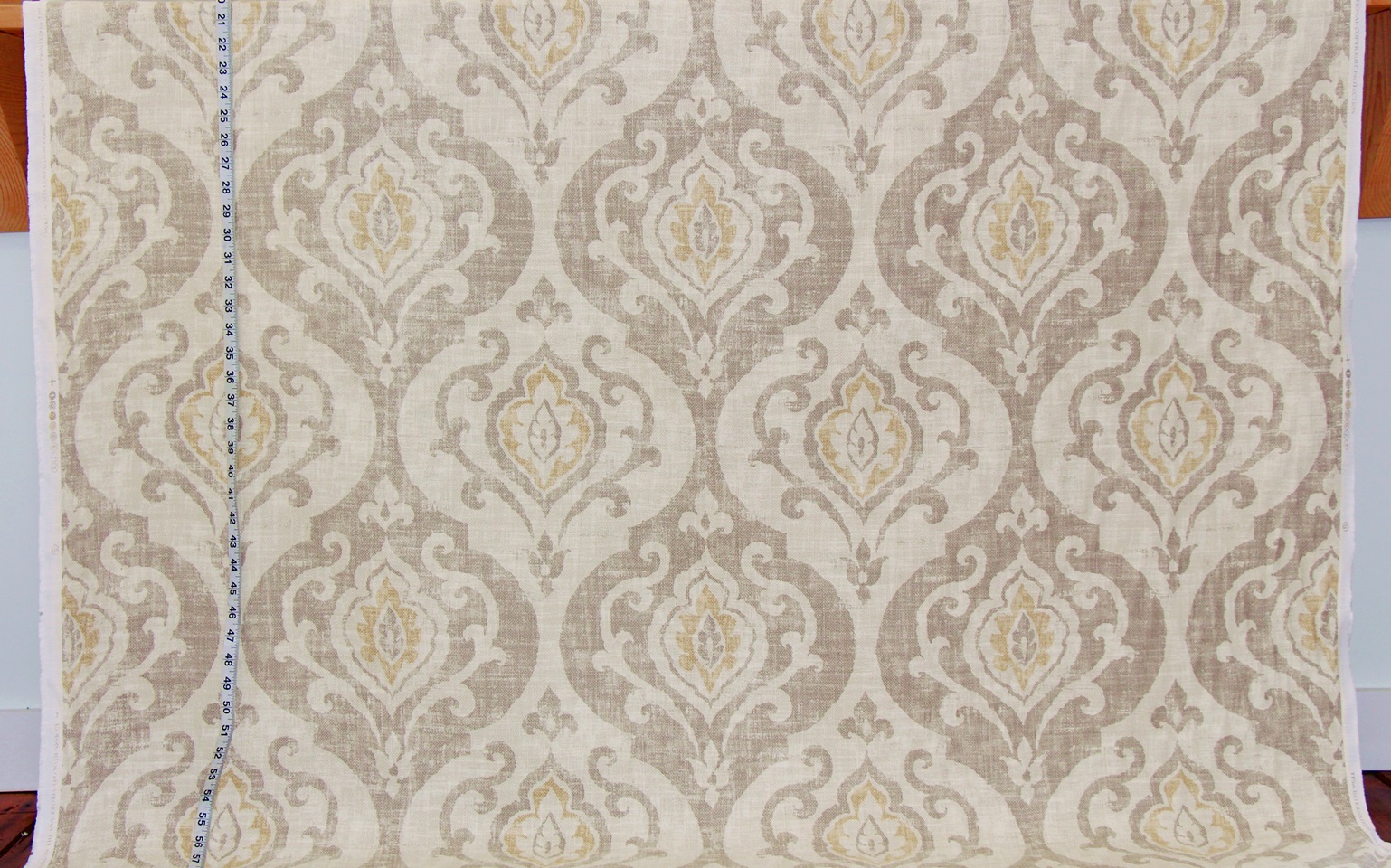 And, I am continuing to try to clear out all the smaller pieces
of fabrics that seem to collect!
They are also listed in the New Fabric category.
One thing we have seen with the small pieces is
when they are listed-
some people put a lot of them into a basket,
which takes the listing down to out of stock.
But, often they are not actually bought.
So, we are trying to empty old baskets out as soon as we can,
to make them available.
So, if there is something you see,
and it says out of stock,
check back,
as it may actually be available,
and once we clear the baskets,
will show that.
I will be continuing to list the small pieces and remnants
for the next couple of weeks,
so keep  checking!
____________________________________