We have two new blue French toile fabrics!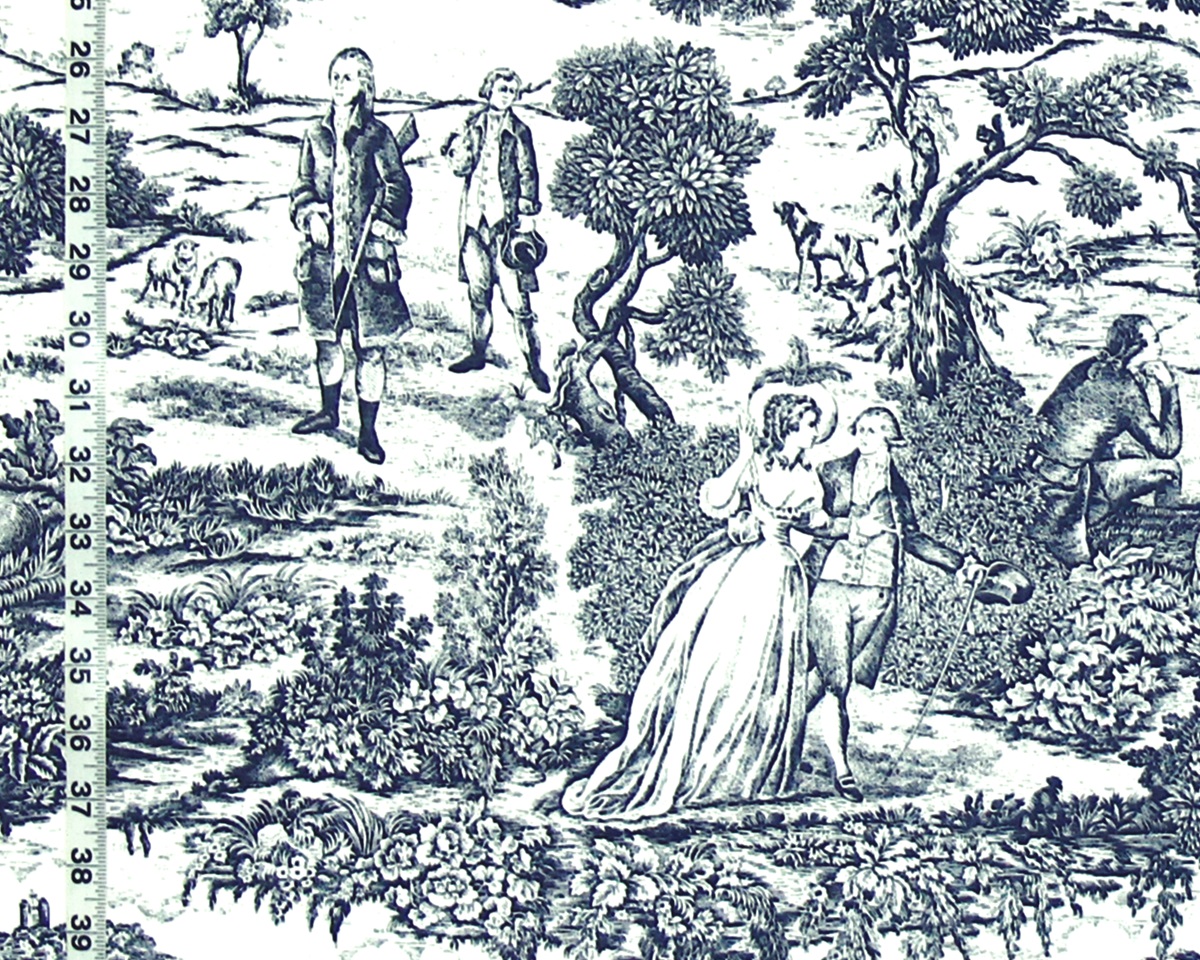 The first is a typical French pastoral toile-
there are men walking with dogs,
while another sits looking at the scenery,
and a carriage is seen in the distance.
What sets it apart is the large building in the background.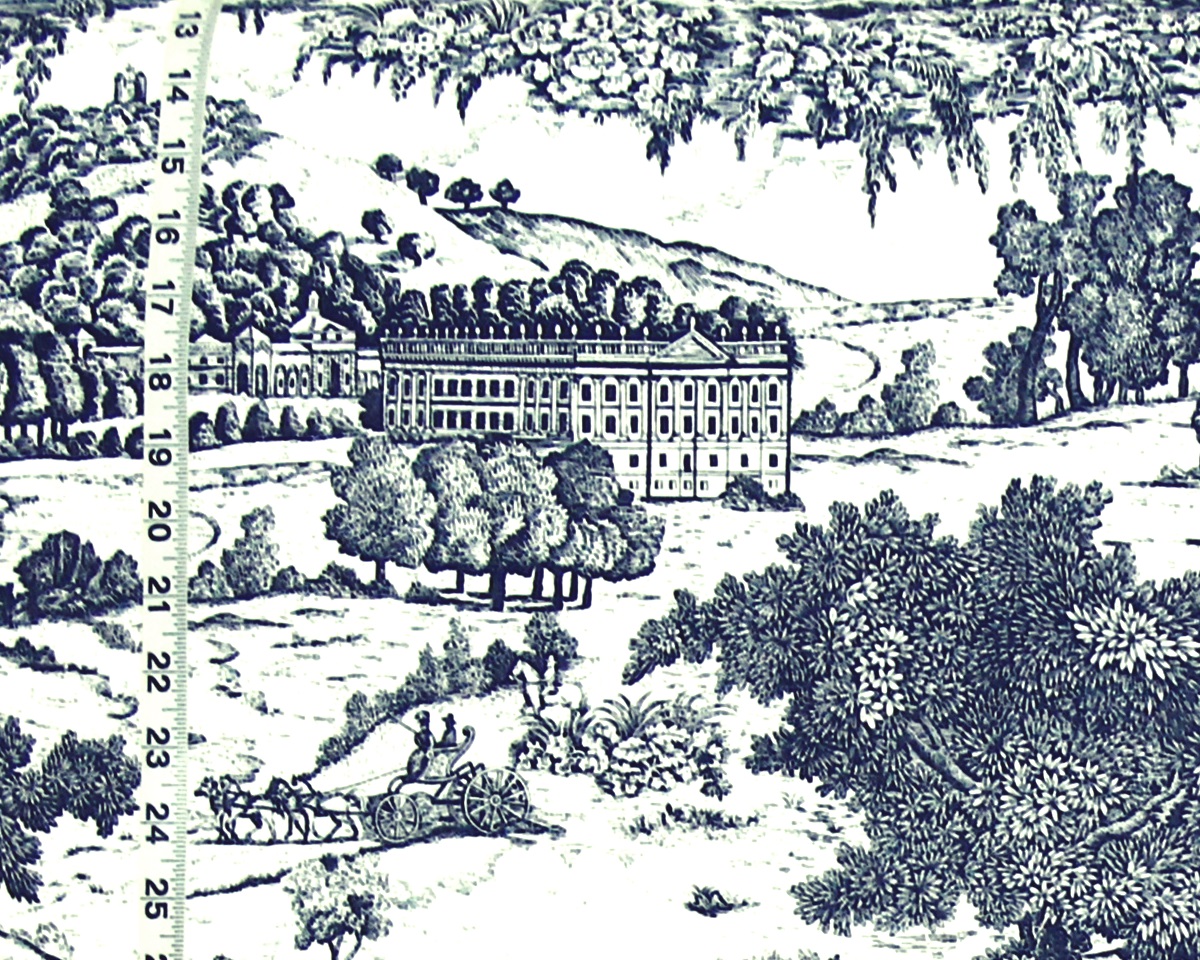 This has a strong presence,
and adds an interesting dimension
to an otherwise normal pastoral country toile.
This is done in one tone of very deep blue.
It has a tinge of a slate undertone.
In some lights it looks black.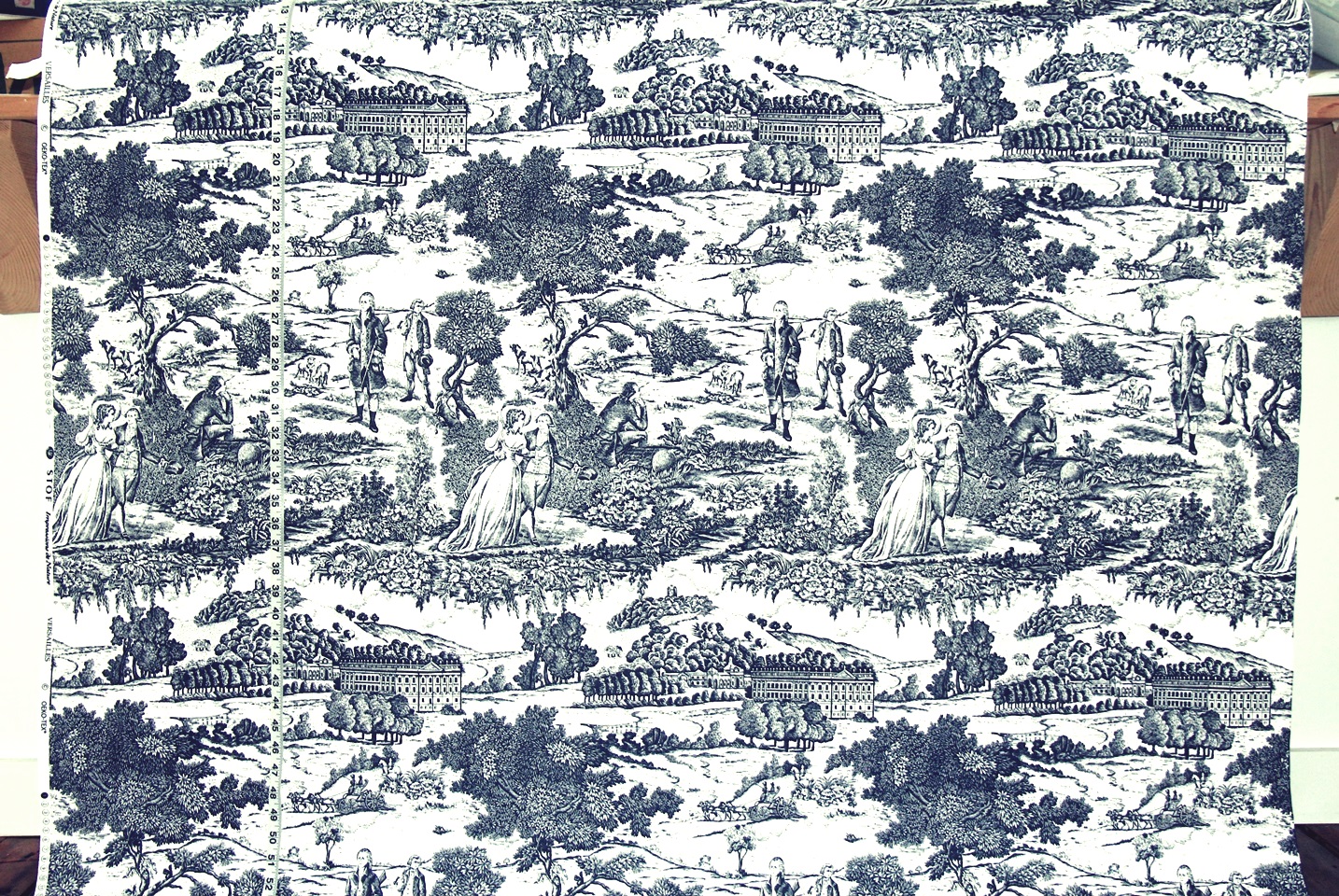 This is going to be  cut in 22″ increments,
which centers the people in the scene.
The other new toile has hunting scenes.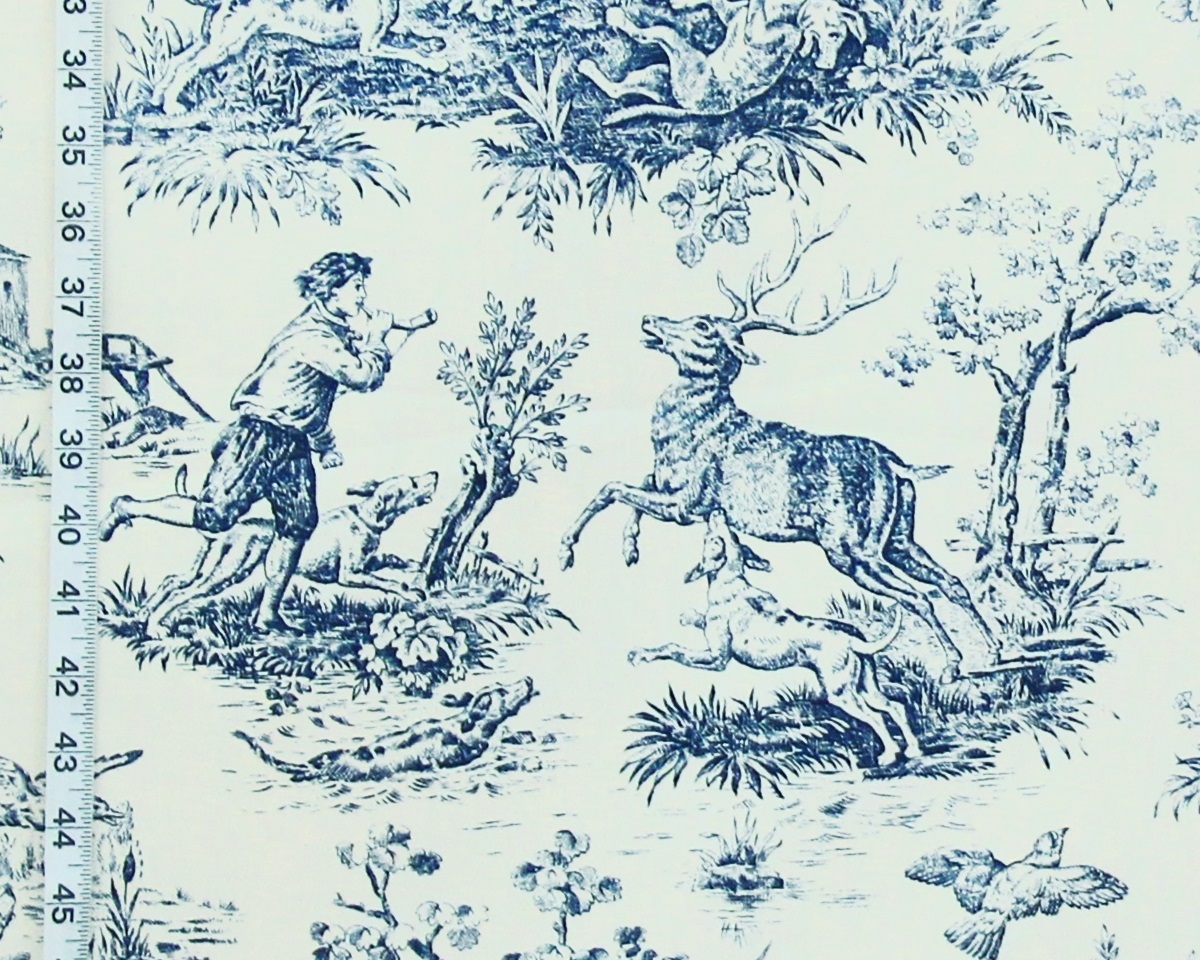 One scene shows a stag being harried by a dog,
and there is one with a boar.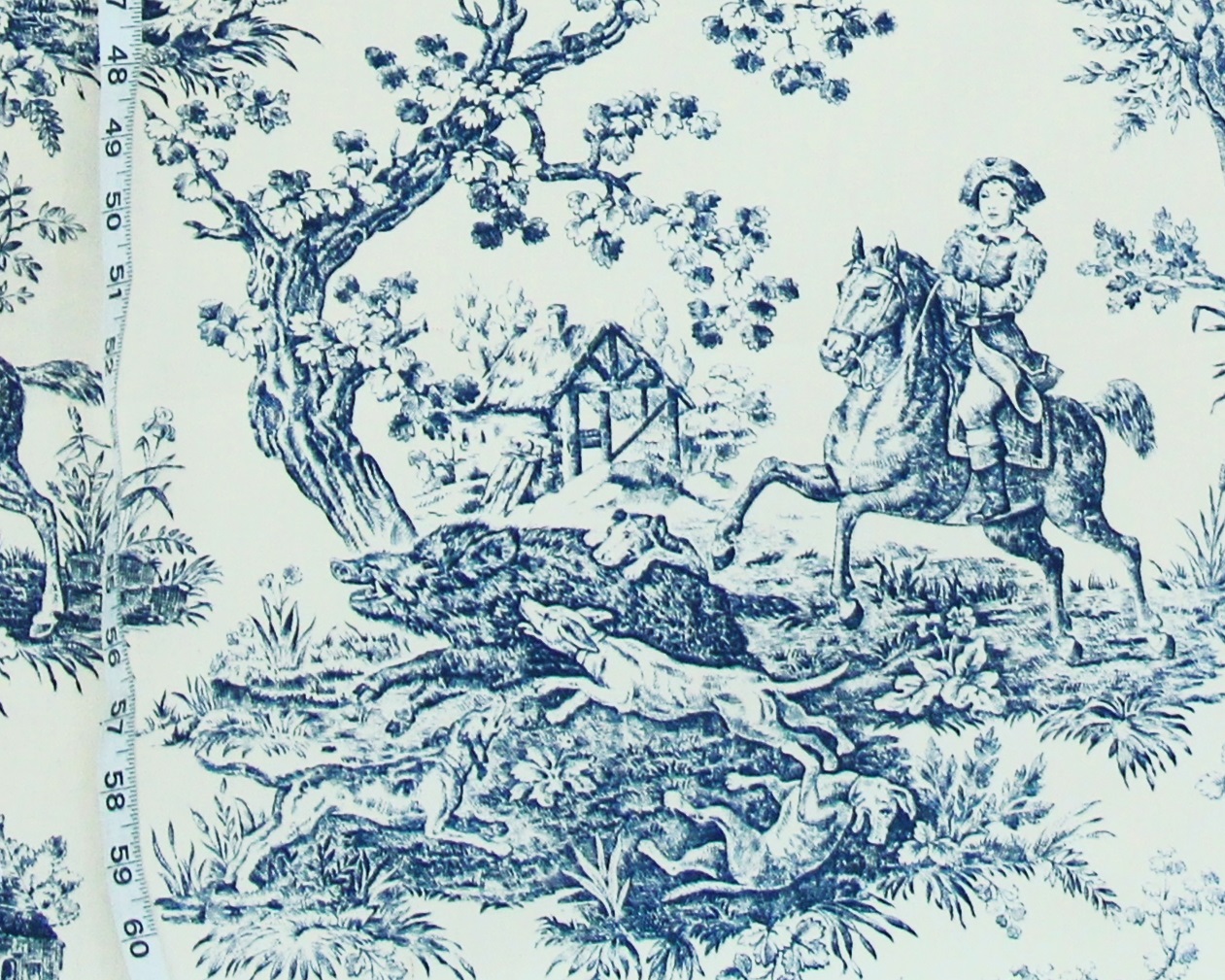 There is also a vignette with a man
on a horse who seems to either be asking a boy a question,
or answering it.
These scenes are quite large.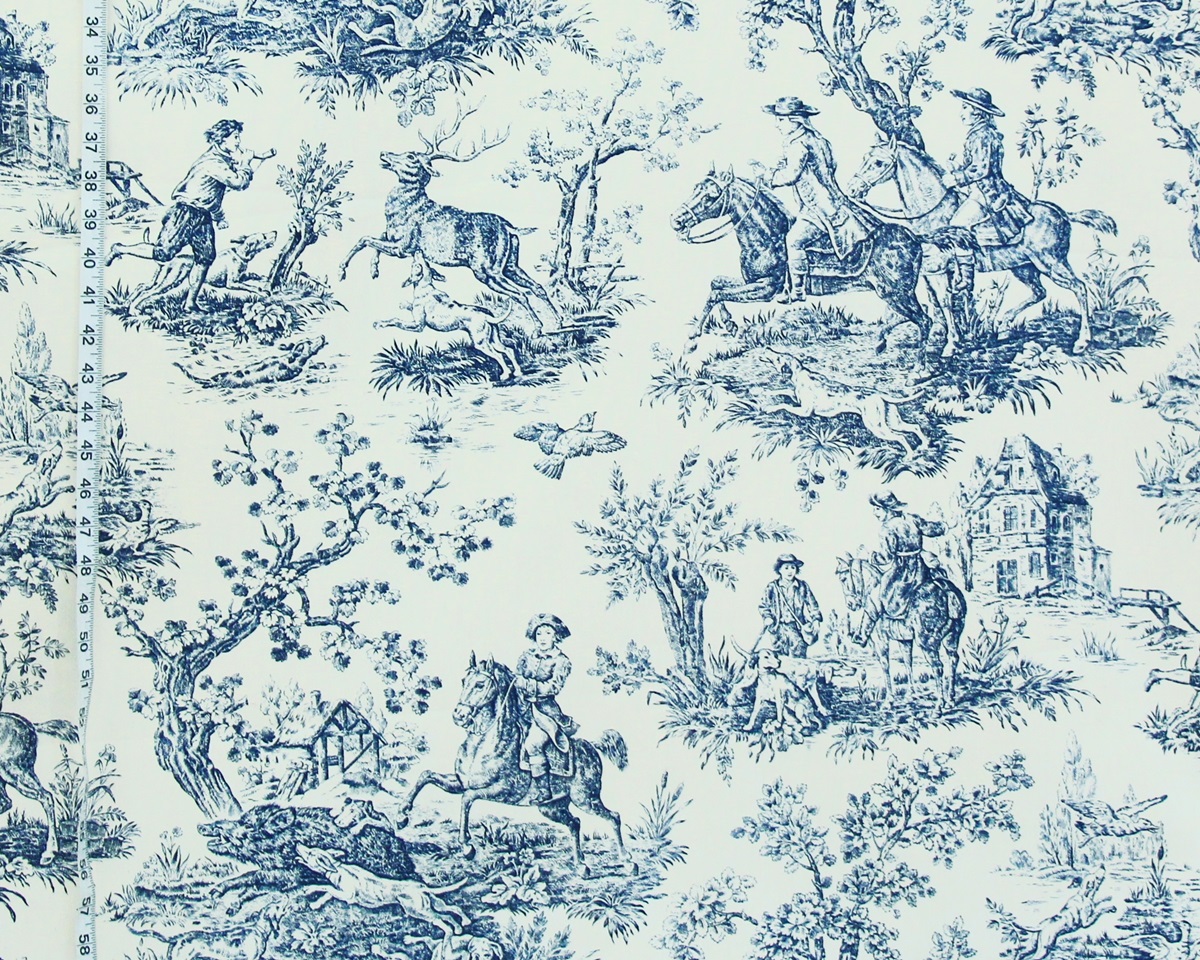 This is done in two shades of blue on deep cream.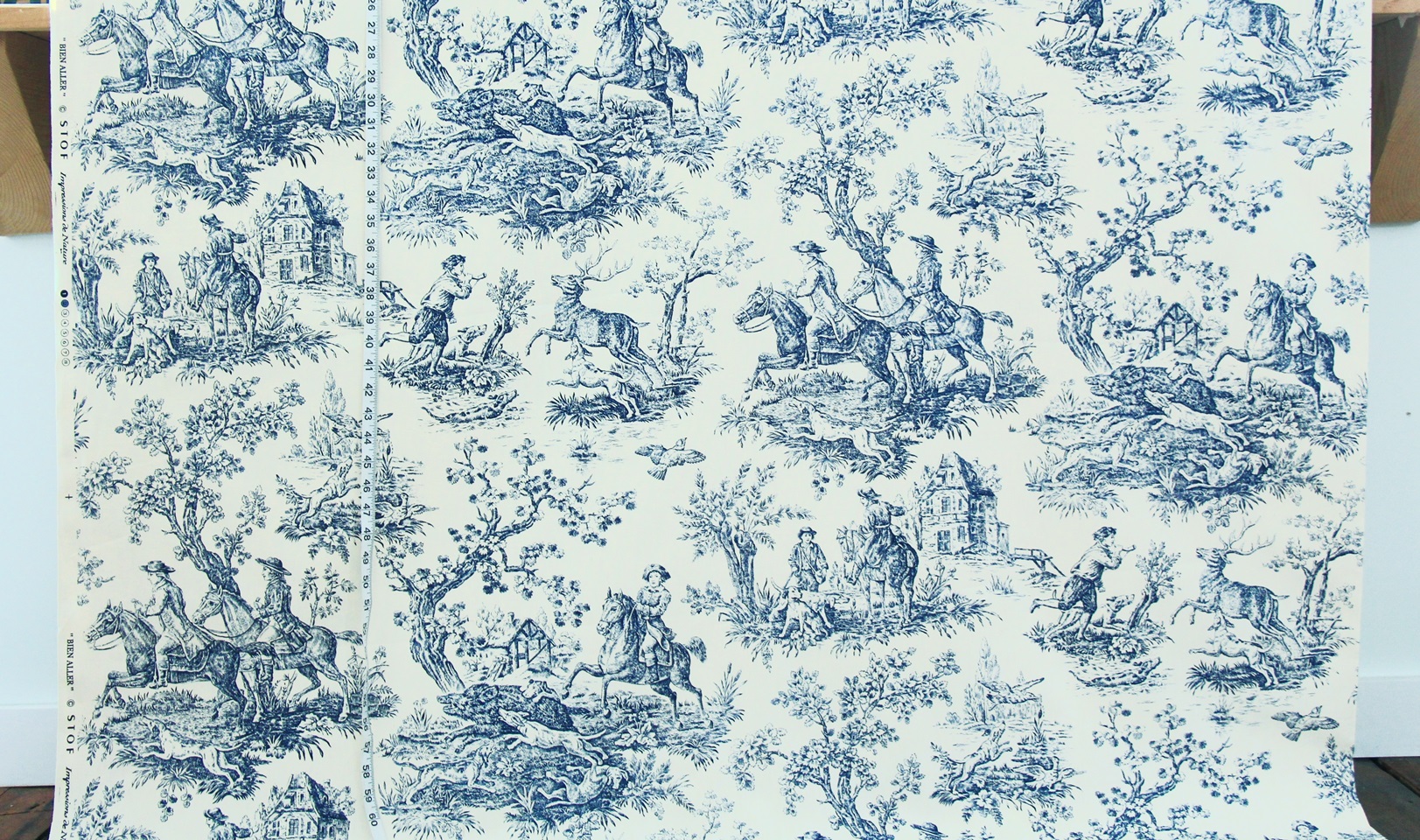 There are a couple of other blue toiles in stock.
One is the Victorian Children Beach Toile Fabric.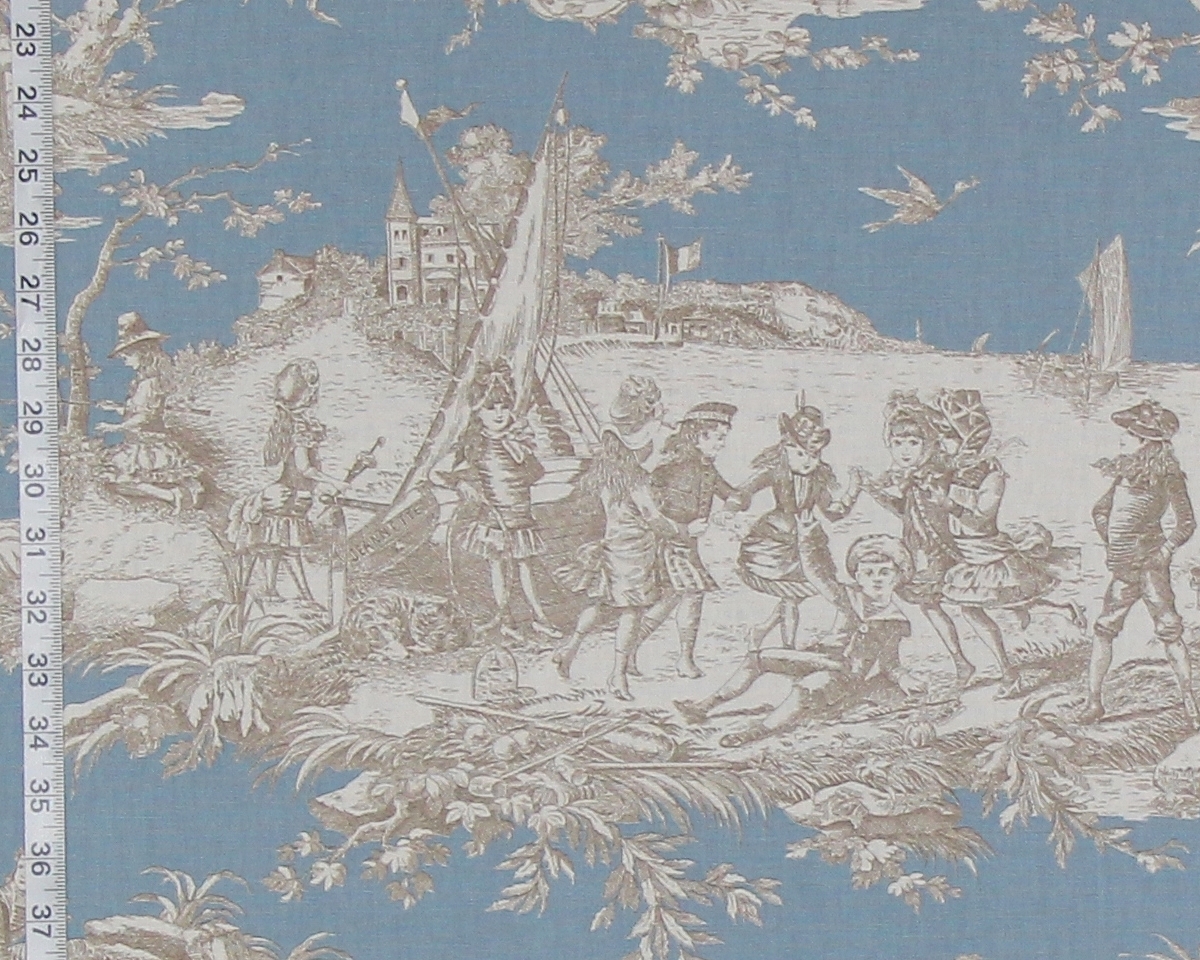 This has children enjoying a beach below there town
at low tide.
It has a lot of charm!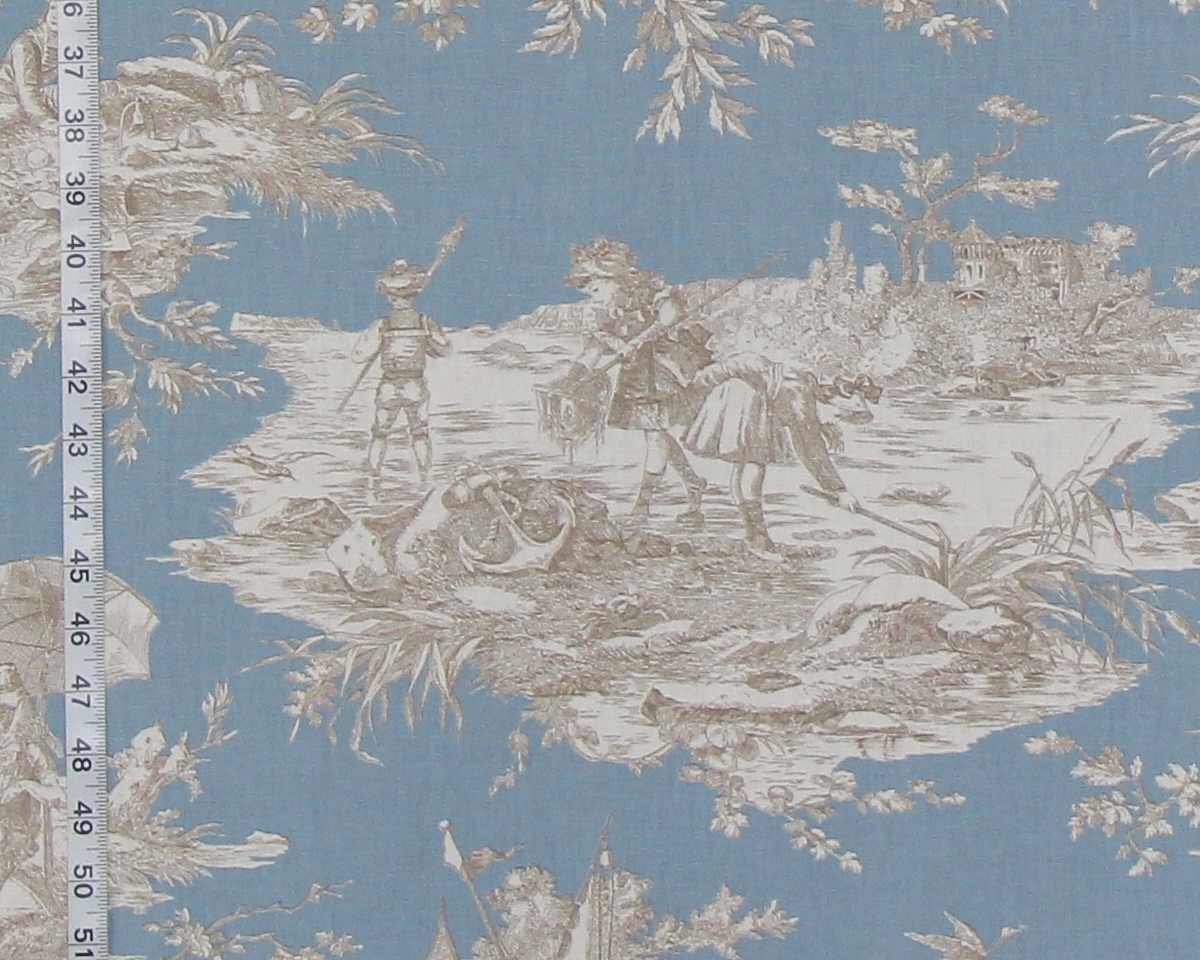 This is done in soft powdery blue with tan and cream.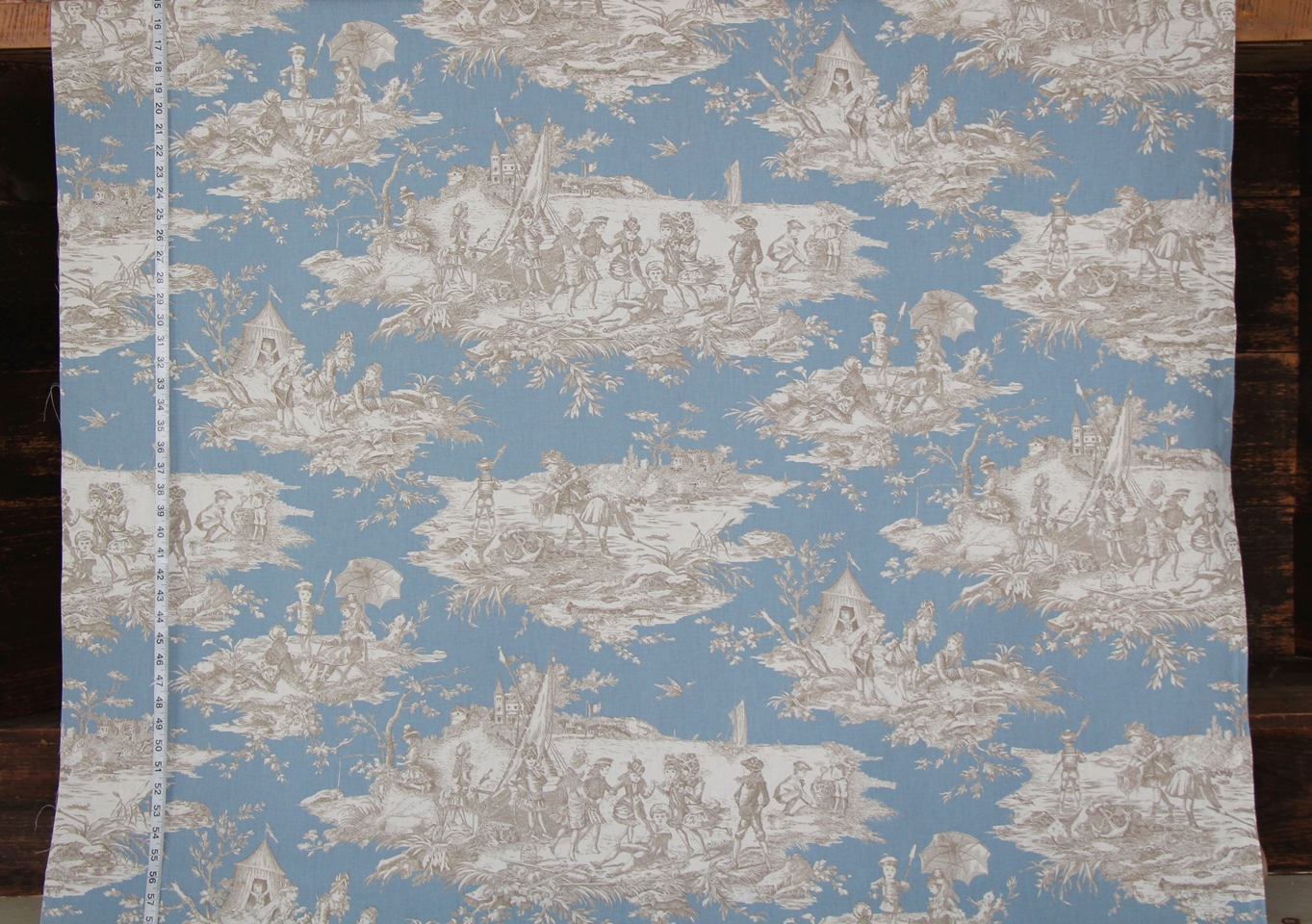 There is also one 2 1/3 yard piece of Schumacher's Fishing toile.
This is a classic,
and has long been out of print.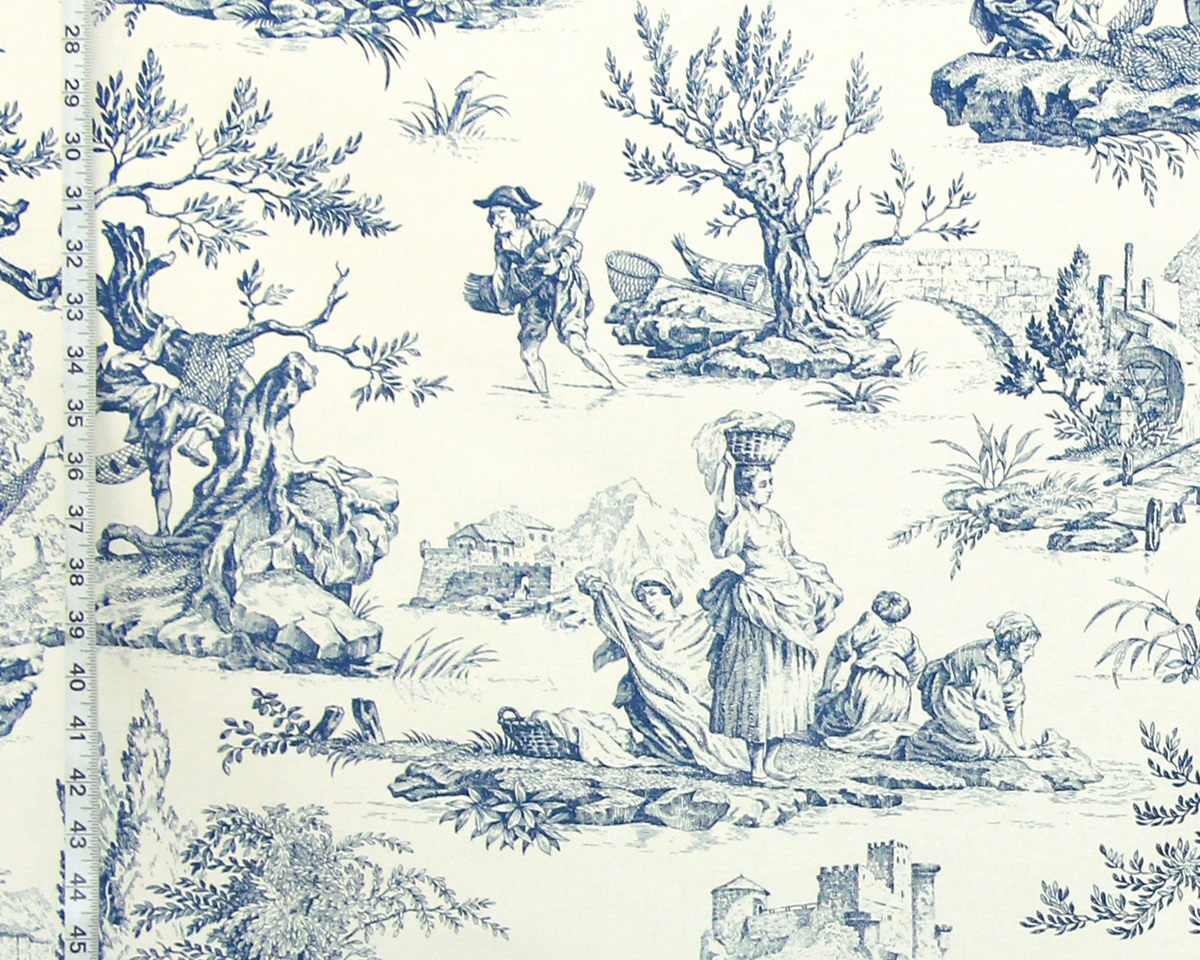 There are other toiles that move to teal rather than blue,
but these are the only true blue toiles that we presently have.
To see all of the toiles see the
Toile Fabric category. 
___________________________________________