You loved  our modern horse hunt fabric in the red and gold version,
and now there is another colorway!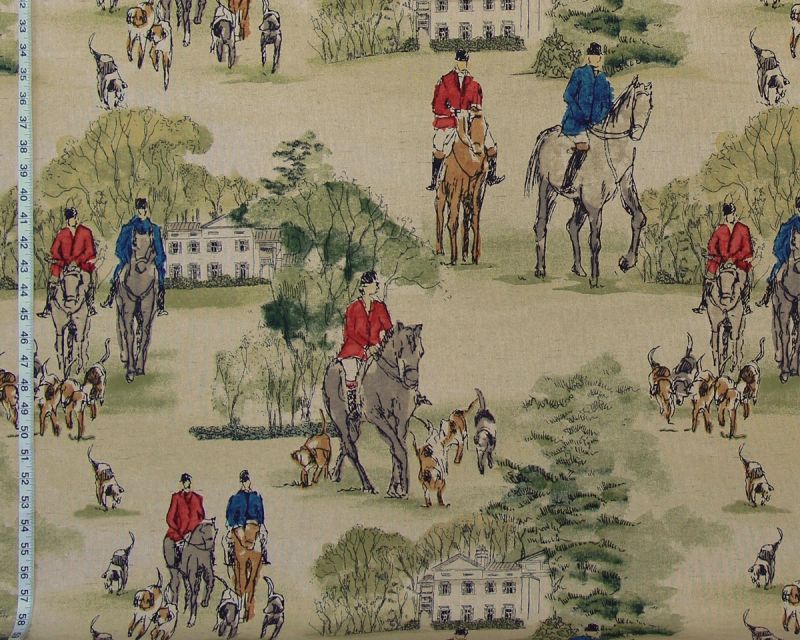 This is a  more  colorful, bright, bold rendition of our modern equestrian fabric.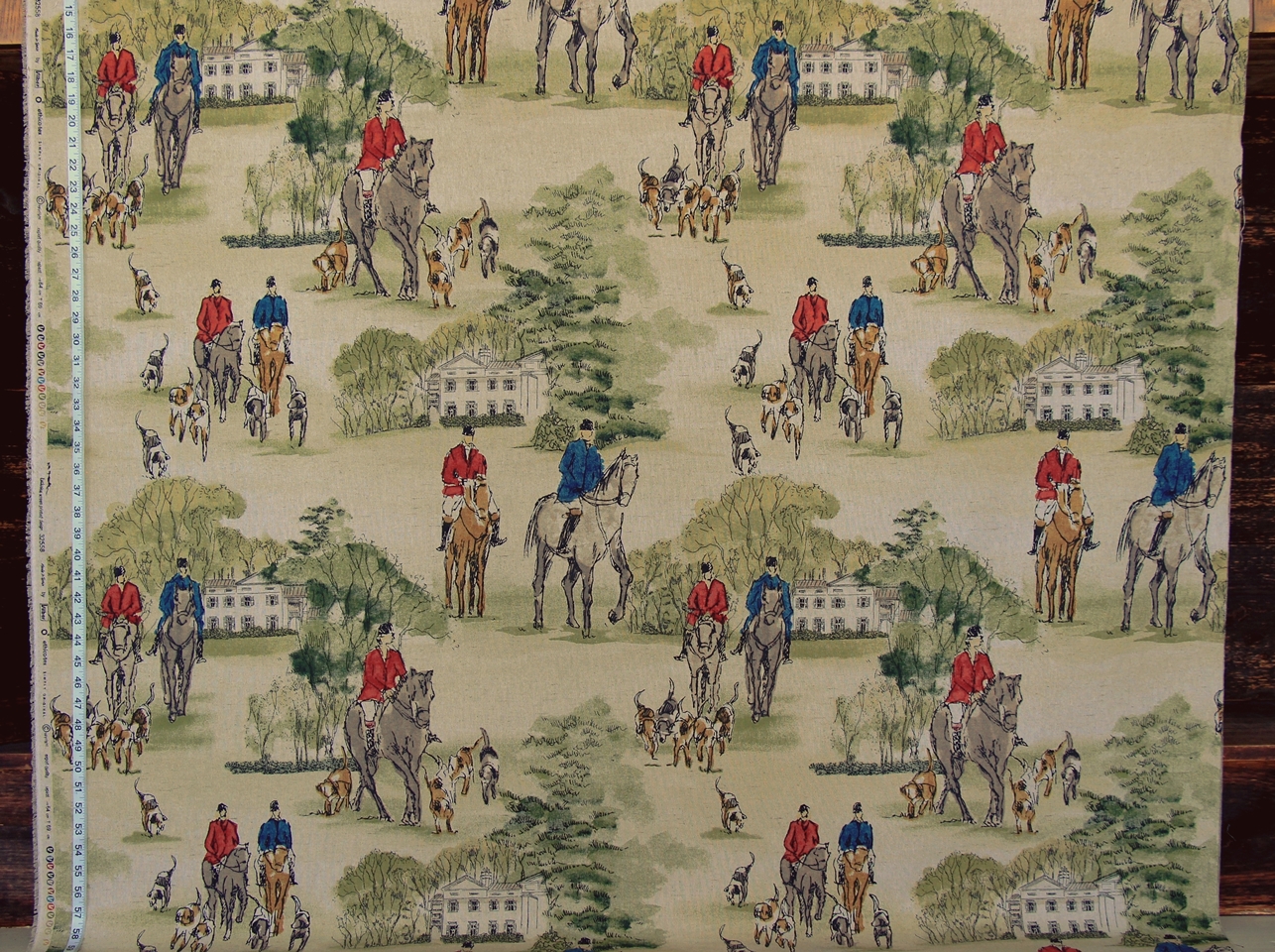 The other colorway of this is almost gone.
It is much more subdued.
The  biggest difference is the trees  are  not colored with green,
making it more monochromatic with just the touches of
red, gold, and white.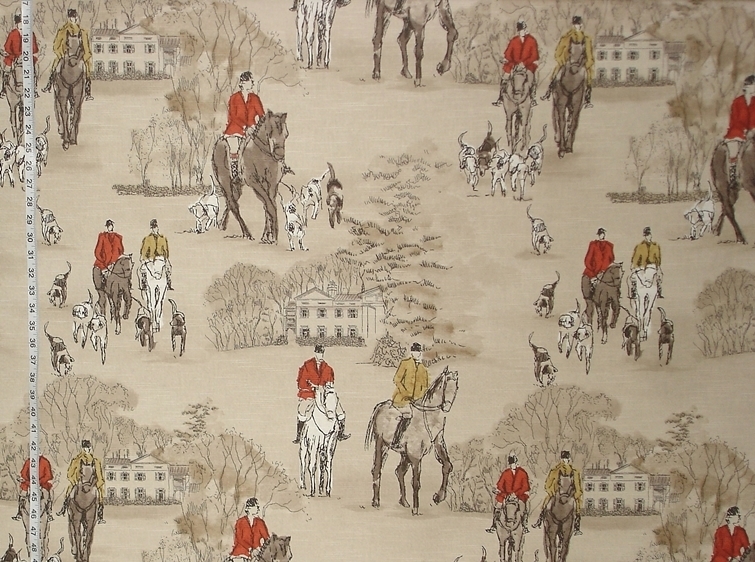 What we like about this fabric is it's modern, retro feel.
It is a classic in its own way.
And, while not for everyone,
it adds another choice to the present limited array of equestrian fabrics
that are currently available.
Think of pairing these with a plaid.
The small houndstooth- Hamilt works well: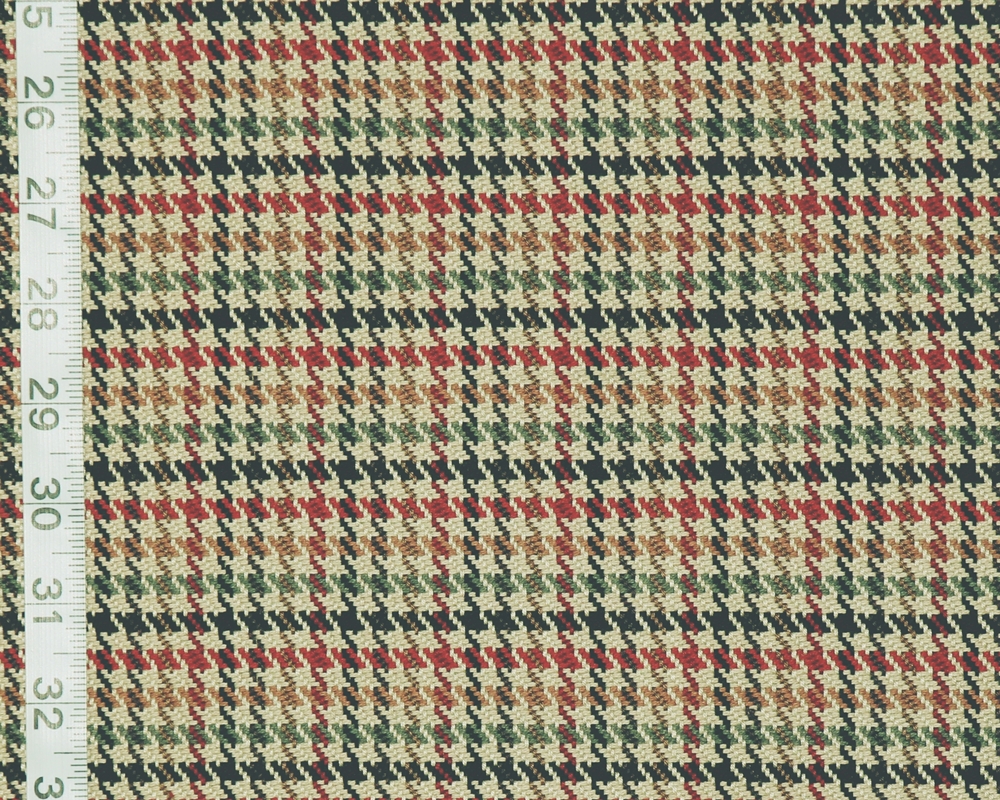 As does this more monochrome houndstooth plaid:
There is also a larger plaid that works well: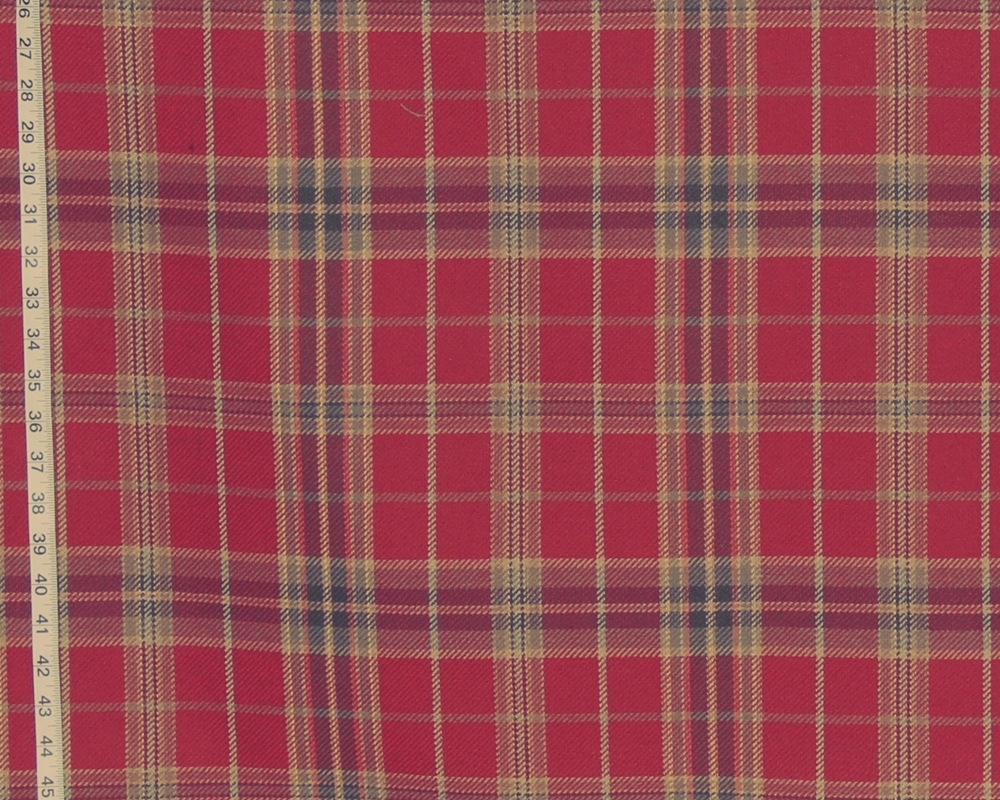 For a more subdued look there is: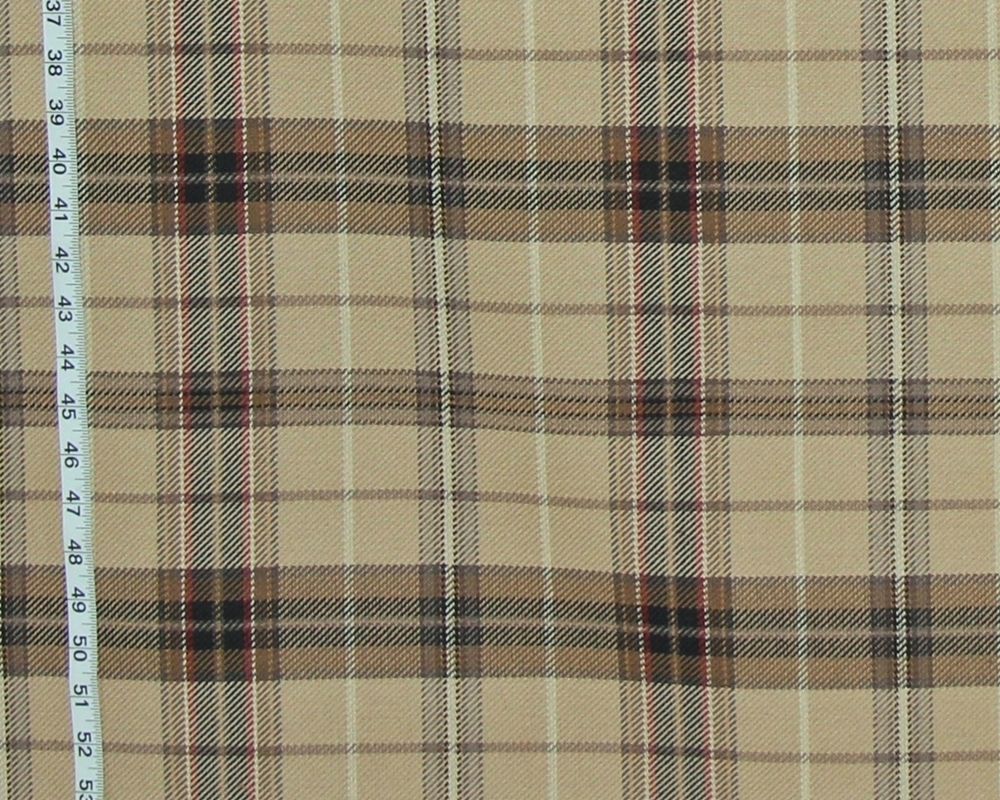 We have not seen a new horse fabric for quite a while.  But, there is some good news. This pattern used to be available in white on blue and white on green. The company has decided to produce those again! We hope to have them in sometime in early February! And, while we are nearly out of the red gold retro horse fabric, we are trying to get a time line for a reprint of it. I hope to have information on that soon!
In the meantime,  what we do have  for horse fabrics
are available in the
________________________________________________