The paisley horse jockey fabric, in blue, was the fabric of the week, last week! A classic, this has been a best seller since it came out!
Last week horse fabrics were hot! And we have quite a few of them! But, this equestrian fabric was what drew the most notice.
Two scenes are bordered in a wide elaborate paisley design.
They show horses and jockeys.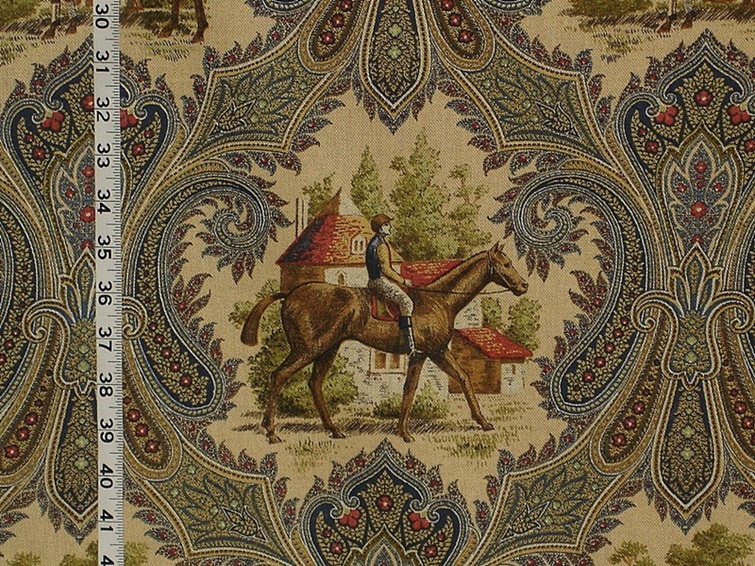 The wide border is predominately blue,
with touches of red and yellow.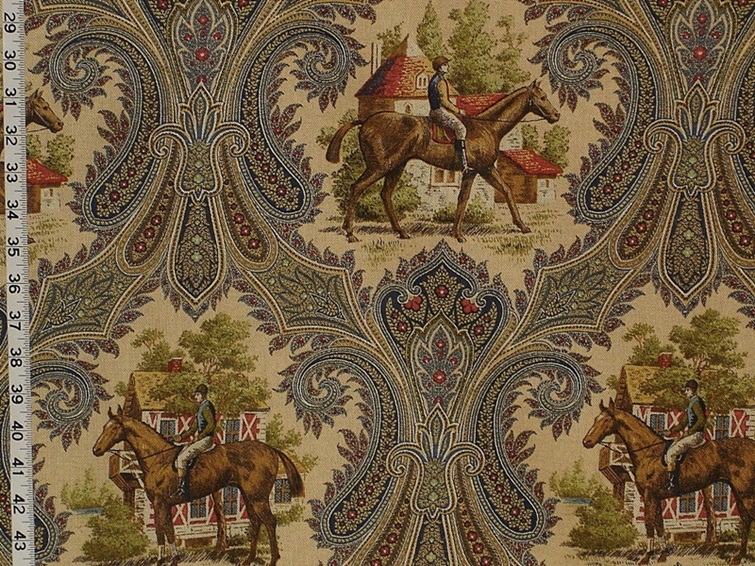 The wide border gives the illusion of viewing the scenes through windows.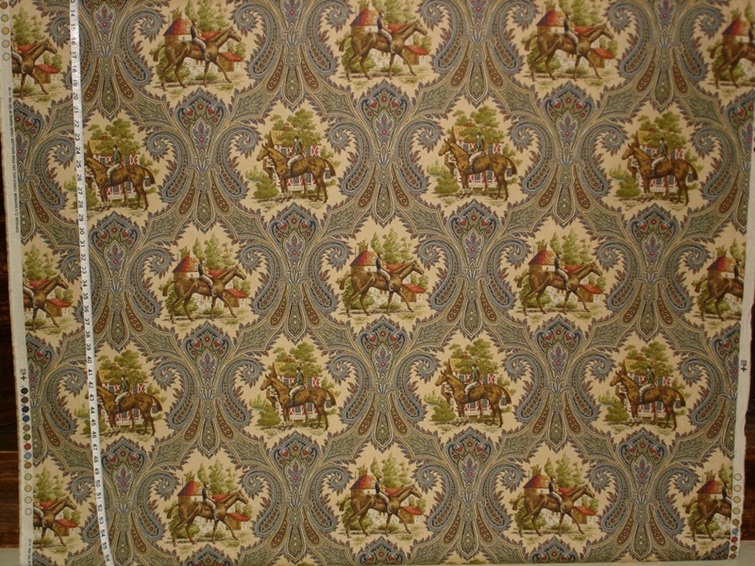 This is also available in a brown/orange version,
for those that want a more autumnal feel.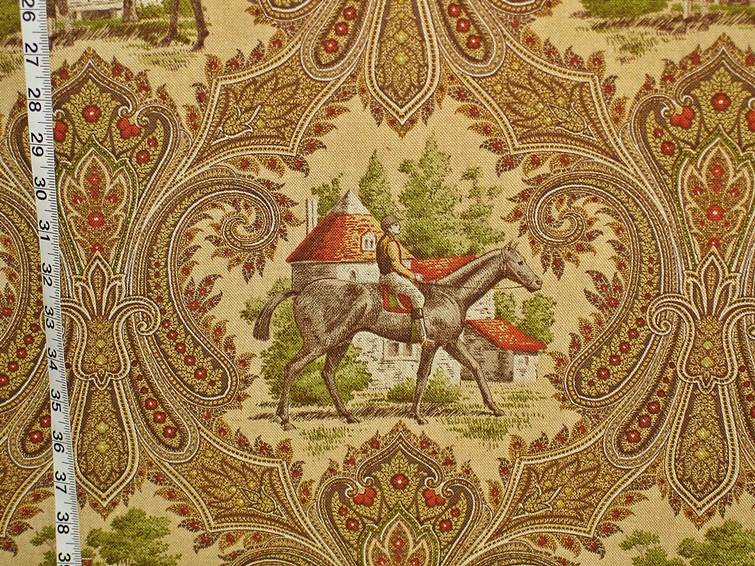 For these and other equestrian fabrics see the