Two fabrics that people have asked for are back in stock!
The first is the popular rooster toile fabric
with chicken wire.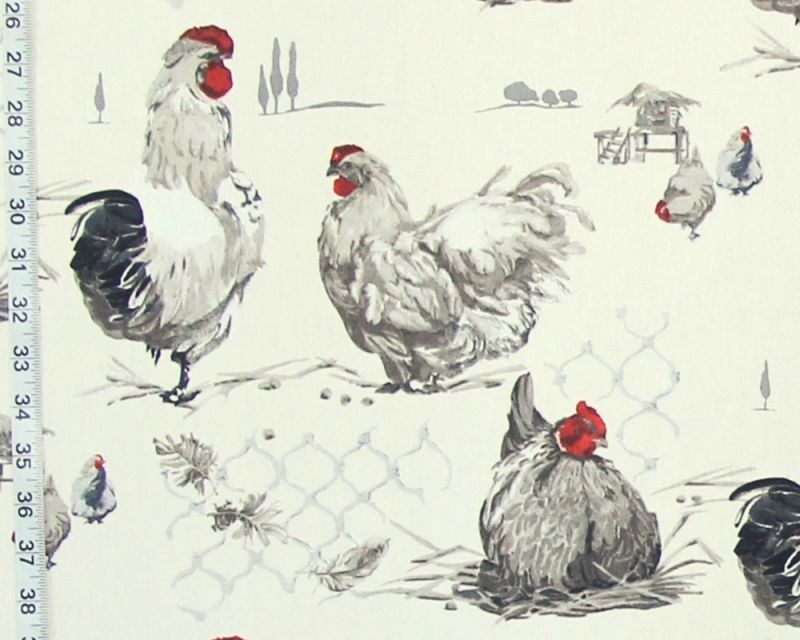 This has farm scenes with roosters and hens.
It is done in shades of grey and taupe with
accents of red, for a neutral farmhouse look.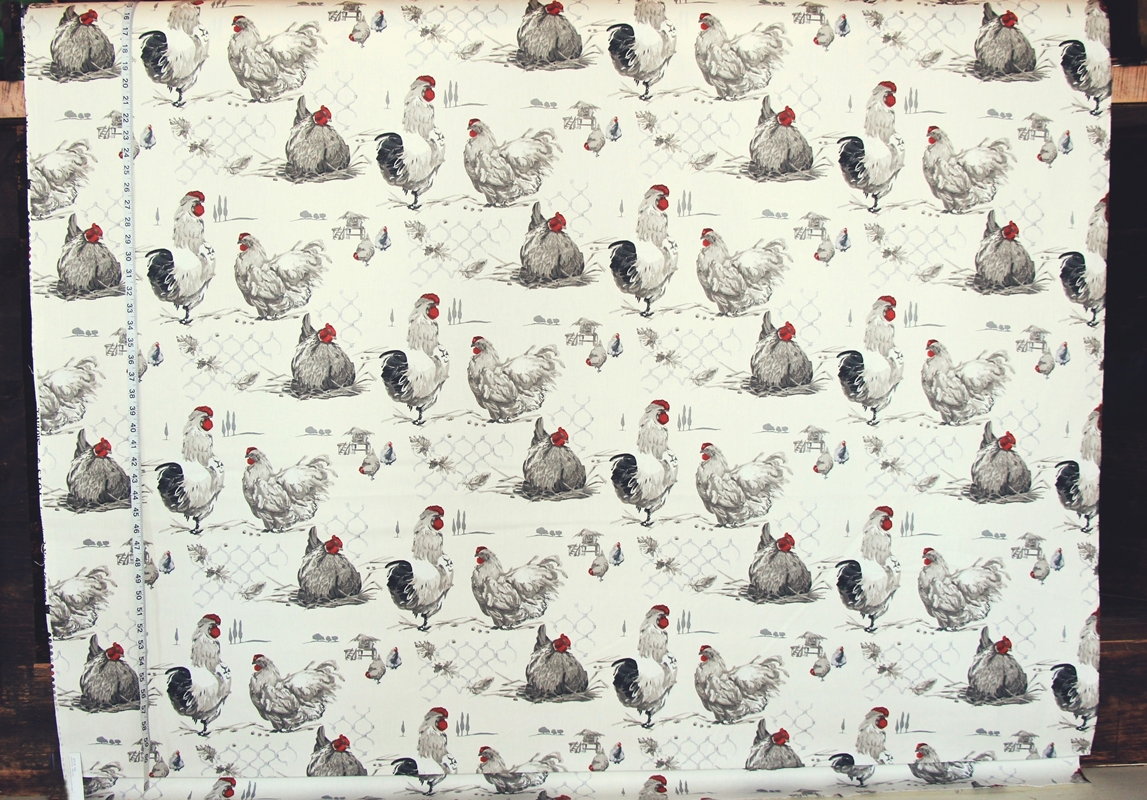 See the rooster toile chicken wire fabric in the
Rooster Chicken Fabric category.
The other fabric that came in is our large as life pineapple fabric!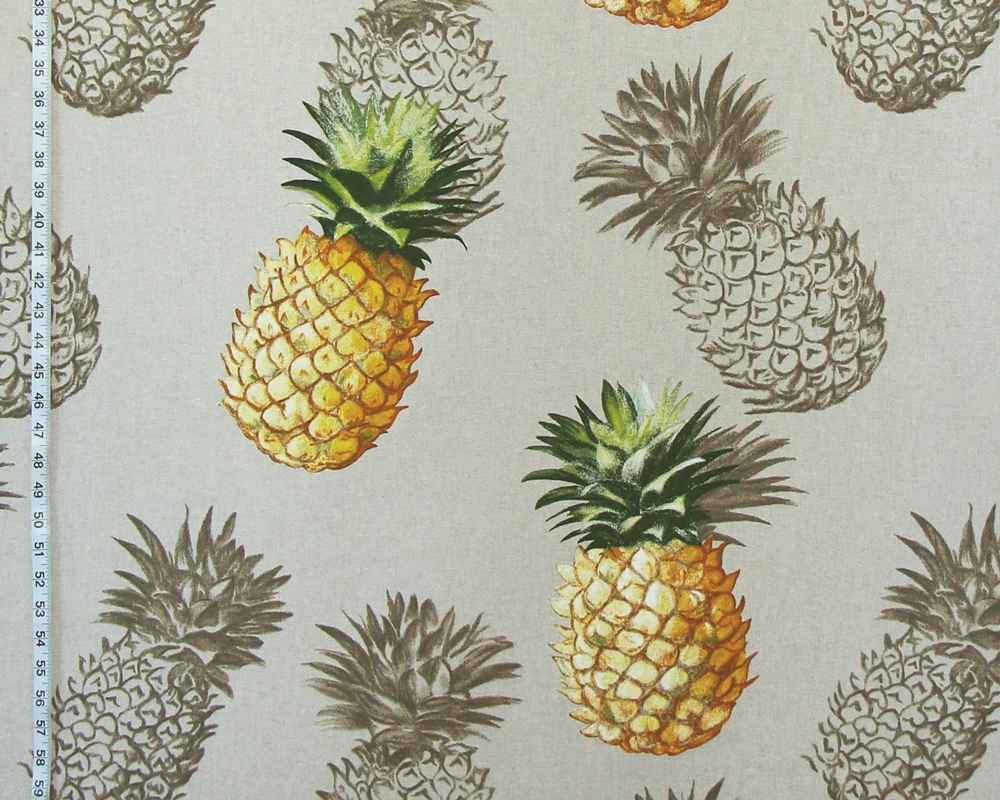 This has bright, beautiful pineapples
with a shadow pattern of taupe, on oatmeal.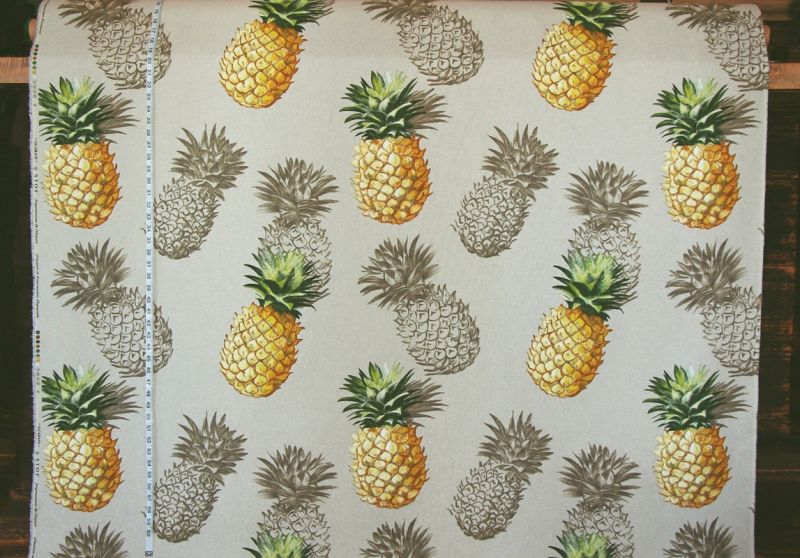 The golden pineapples really stand out on this!
For this and other pineapple fabrics see the
__________________________________________________