This Scandinavian tree fabric has become a class! Spare, modern, graphic, it has a retro mid-century feel.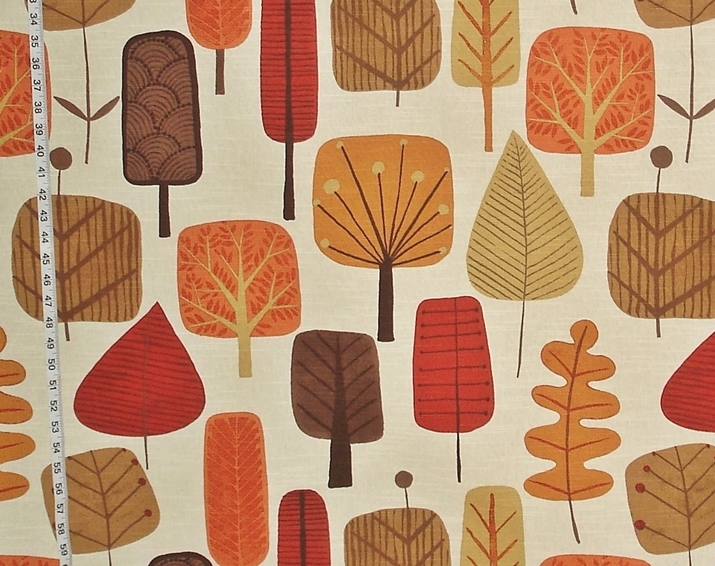 Trees, interspersed with a variety of leaves, form a stylized forest. Tones of brown, orange, gold, and russet give this a autumnal look.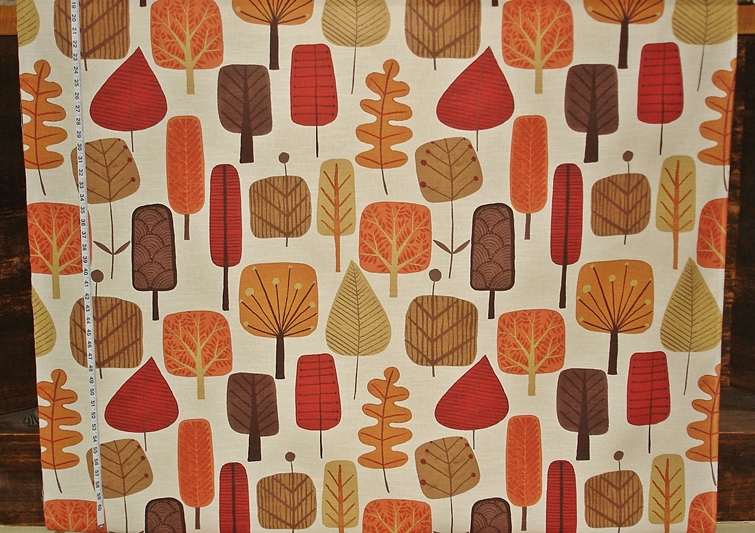 For those that want a different look, we also have it in another colorway.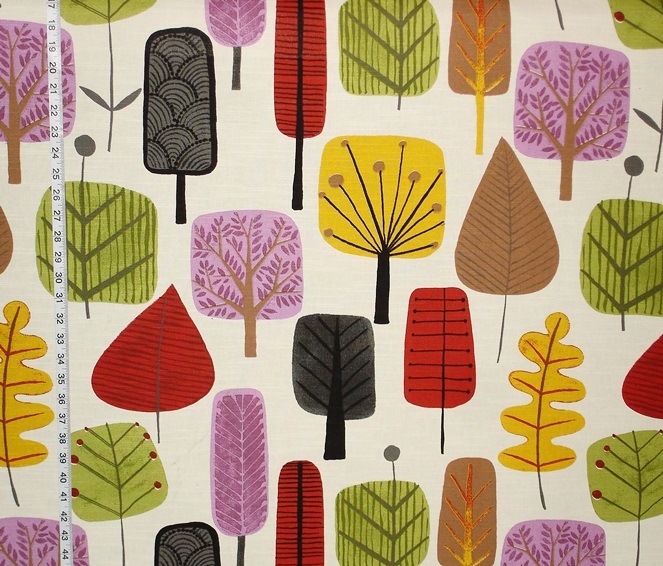 in a colorful colorway.
For these and other Scandinavian style fabrics see the