This week is all about the
Tropical Jungle Leopard Fabric.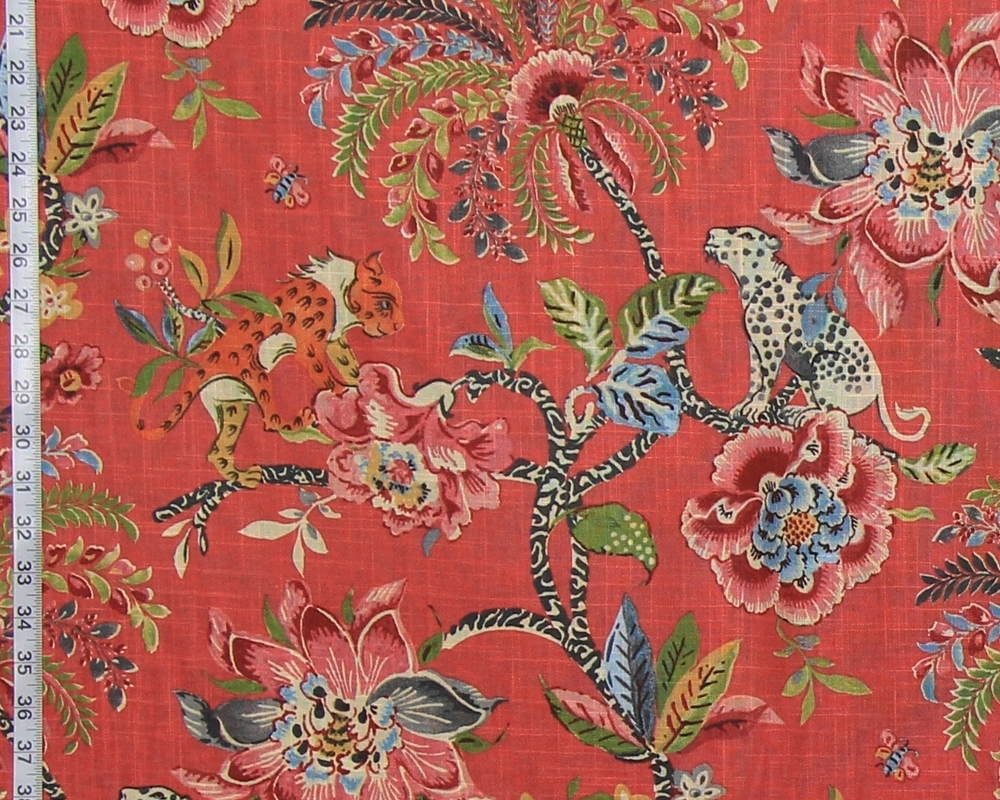 We have carried this since it came out in 2015.
And, why do we love it?
Well, first there is the amazing background color!
Hard to describe, harder to picture!
It is a wam tonal coral tone.
Depending on the light it can have a strawberry
or a salmon undertone.
And, it has been printed on a slubbed groundcloth
which gives a subtle texture.
Then, there is the pattern-
part floral, part Indienne,  part jungle.
It crosses many genres.
And, then there is the whimsey!
The leopard like cat sits, almost soulfully looking up.
And, then one notices that, almost unseen,
there is a beast staring at him intently.
What else is there to like?
DETAILS!
For me, looking at a pattern,
I want to see details,
and this has many!
Notice the way the branches of the tree form this rounded crown.
The branches are placed symmetrically,
until the very top,
giving a sense of symmetry
in this jungle riot of pattern and color.
There are small simple flowers that are in contrast to the
larger, more exuberant blossoms.
And see the small bees that fill the spaces.
The pattern on the branches of lines and splotches,
that are a contrast to the leopard's spots
is a really interesting touch.
I  like how the beast is colored-
with the inside of the legs being a different color
from that on the outside of his legs and back.
And, how his ruff, belly, and derriere are a
further contrast.
Can you guess I like this pattern?
We carried three of the original colors,
of those, only the coral is still being printed.
But, we have a remnant of one of those-
the grey/orange colorway.
This has the interest of turquoise and yellow,
with a grey background.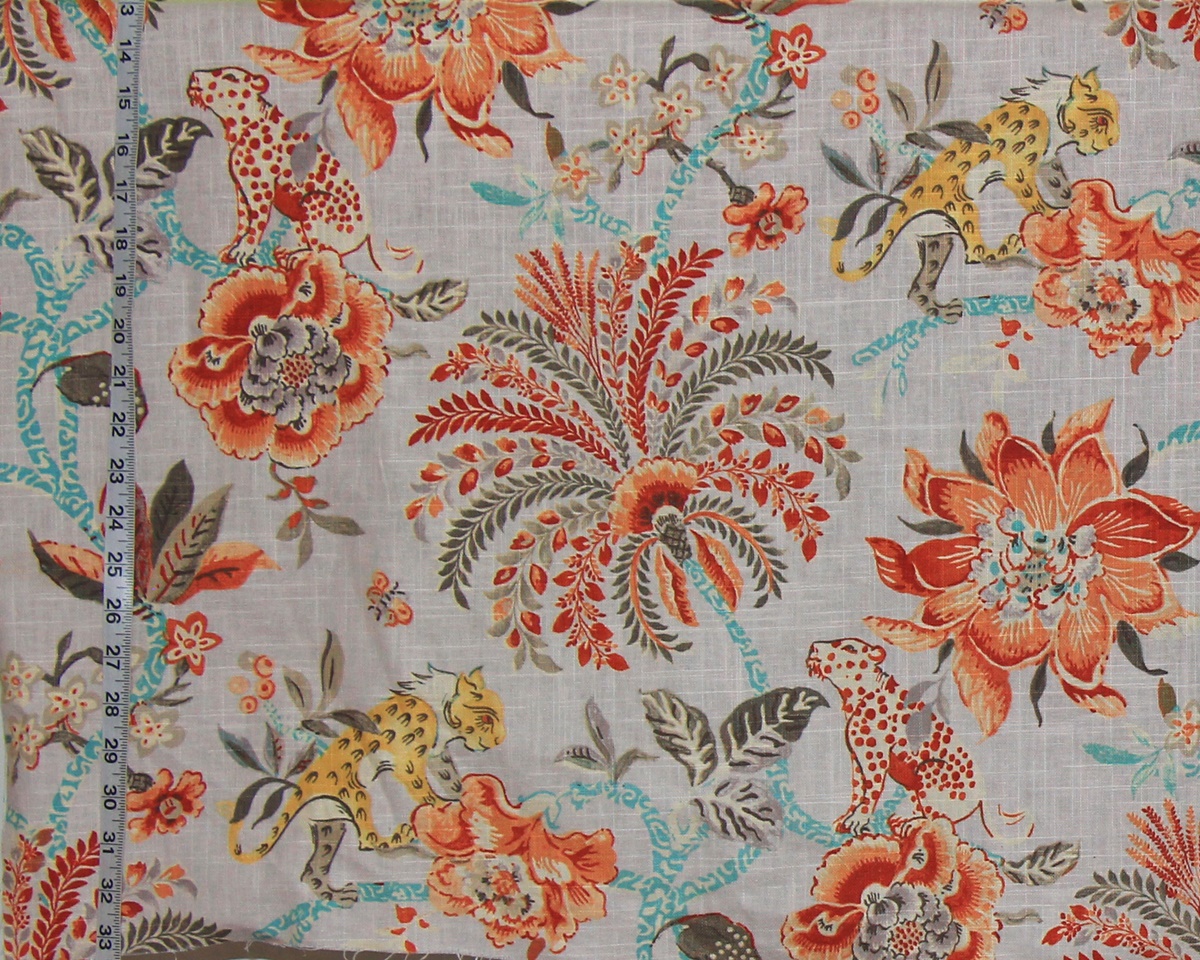 We do have other jungle cat fabrics-
but they are all serious.
This is the only one with a sense of fun!
And it is the only with that is colorful.
You can see all of them in the
__________________________________