Starfish fabrics have been the fabrics of the week!
And the the Grey Gold Starfish Fabric has been the standout winner!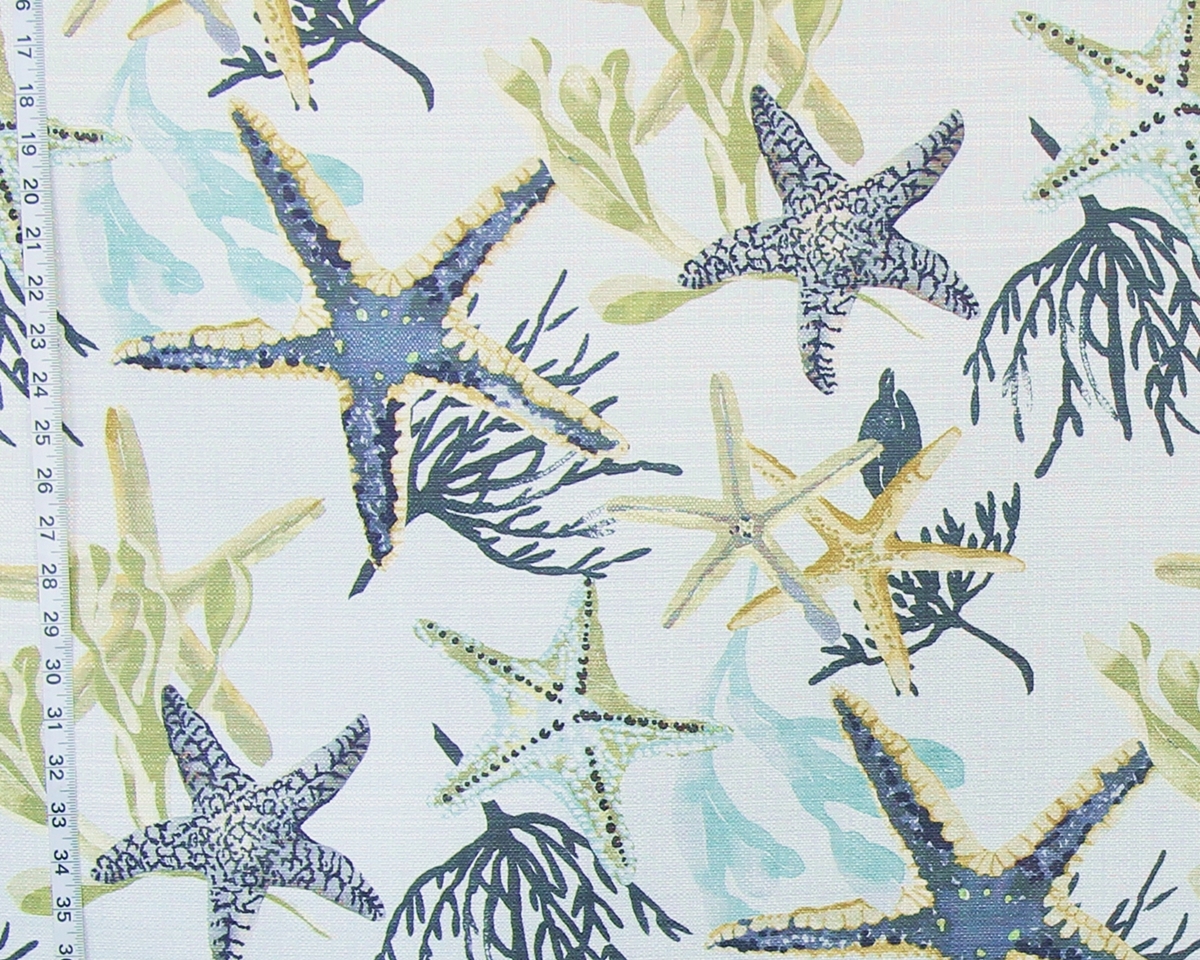 This is a large pattern with different starfish
floating among coral branches and seaweed.
This starfish fabric is a print.
Bold in scale, the coloring is understated,
with tones of
grey, gold, yellow, sage, plum, and blue on a
pale, silvery blue background.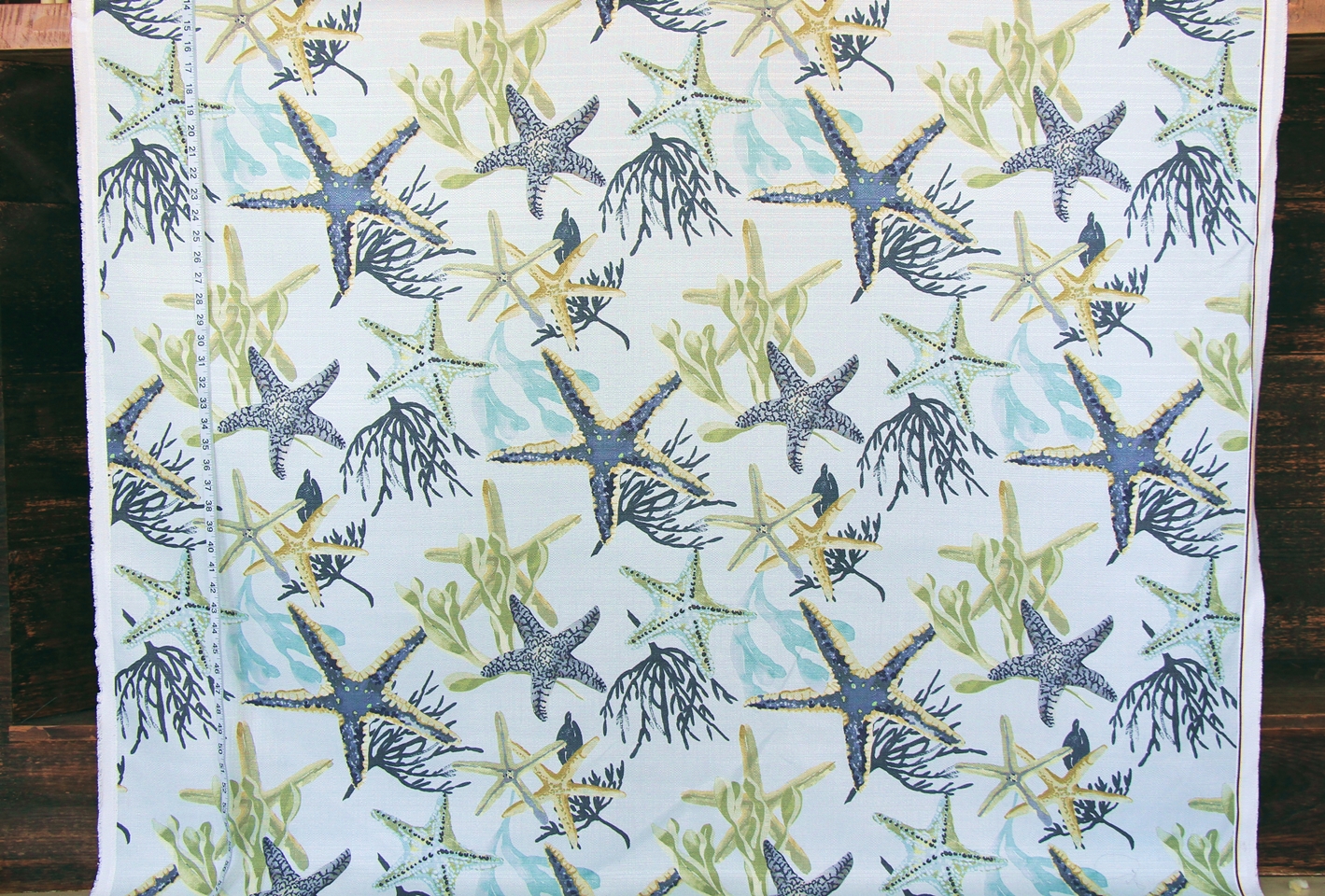 This pattern comes in two other colorways.
There is also an all blue colorway, and a colorful version.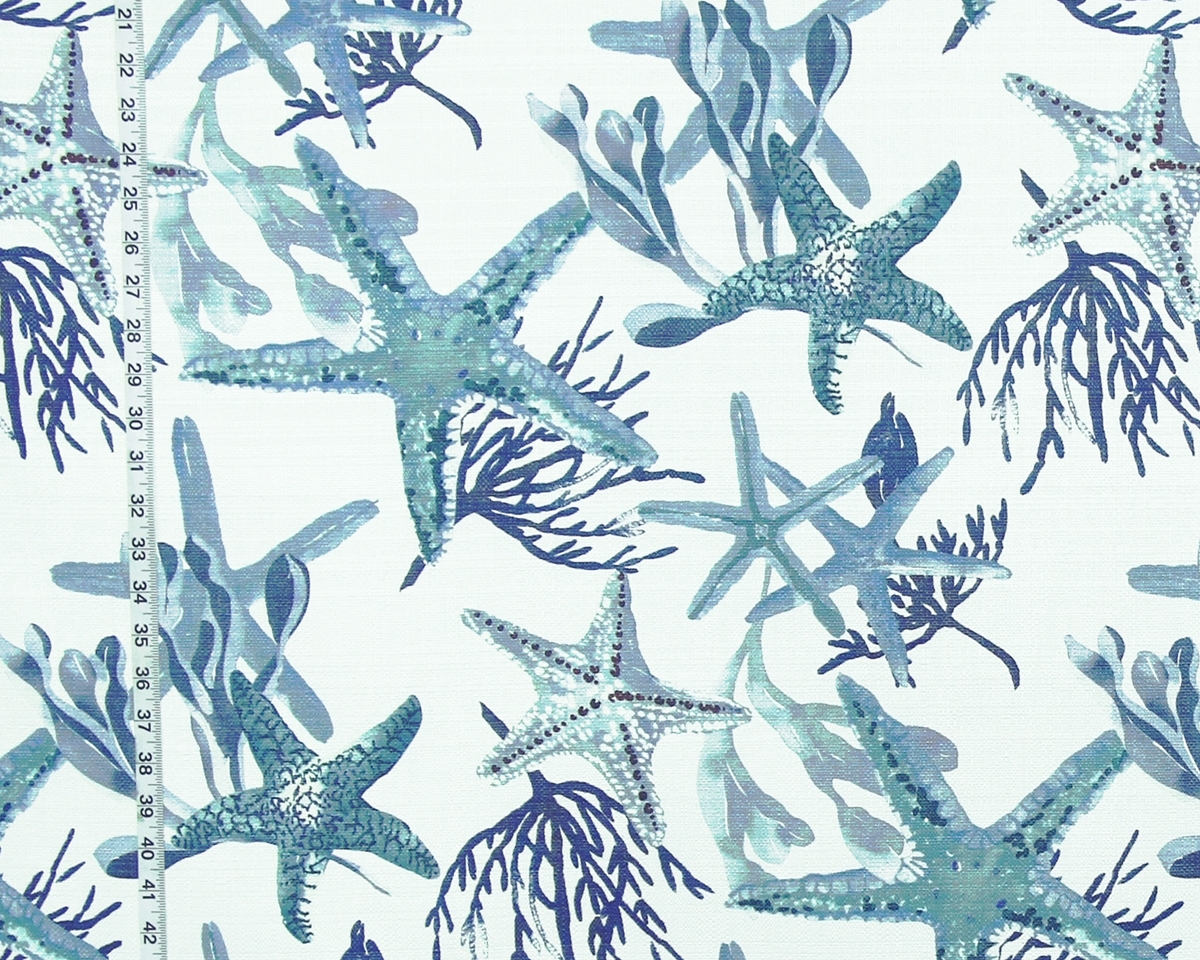 The Blue Green Starfish Fabric is also understated.
It has mix of  colors that run from light to dark of
greyed blues, greens, periwinkle, and sea glass with grey
on a soft off-white greenish background.
The last colorway has a great mix of colors.
This  version of the reef fabric has orange and yellow starfish that have
touches of deep reddish brown.
Grey, lime,  and powder blue add contrast.
The watercolor effect gives many shades of colors- all on
an off-white background.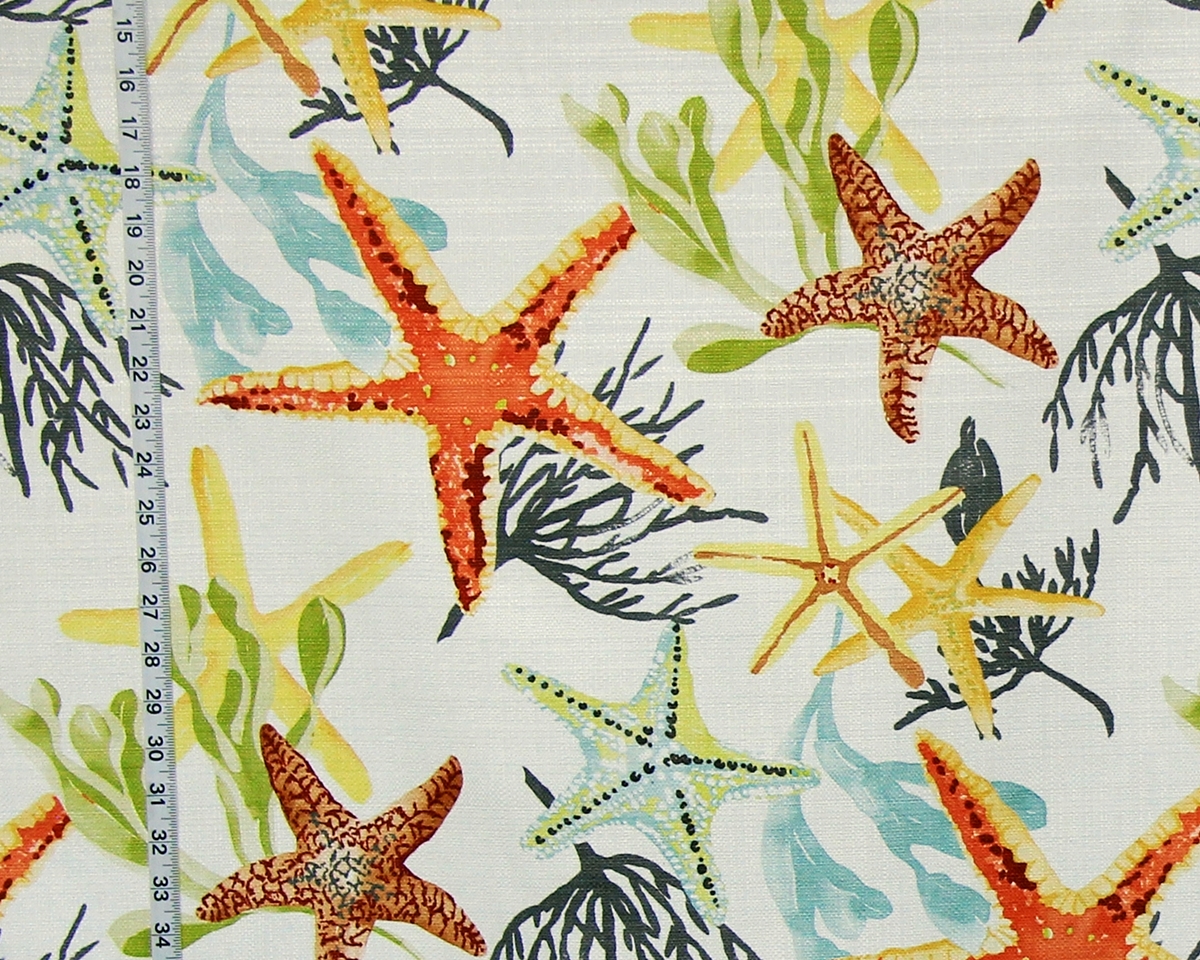 One of the things people face when decorating with fabrics,
besides having to choose a fabric they like, in colors that work for them, is the consideration of printed fabrics or woven patterns.
I like a mix of the two for contrast.
And the other starfish fabrics that have been popular this week
are woven upholstery fabrics,
which are great for just that.
With their two toned sea stars against a solid background,
they work well as a accents to many of the busier ocean patterns.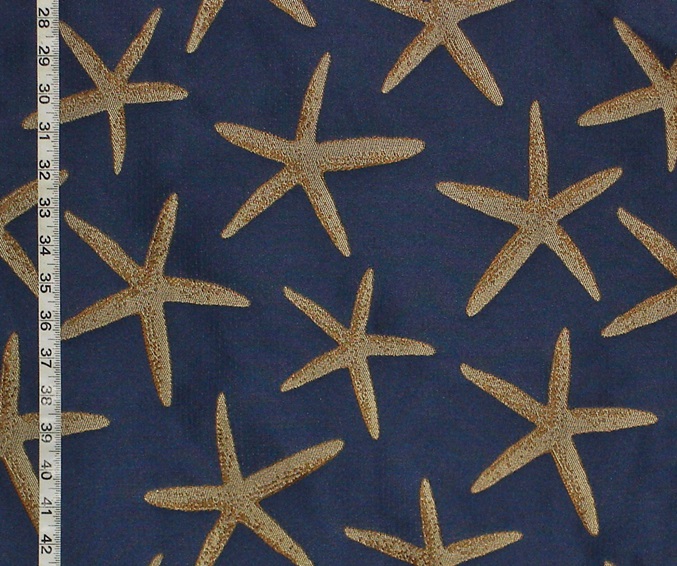 There is a deep blue colorway and three other colors.
The red is a true deep red color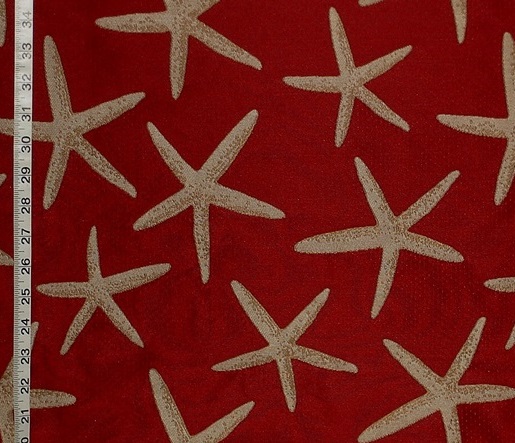 Not as traditional is a  yellow colorway-
it is a warm golden tone.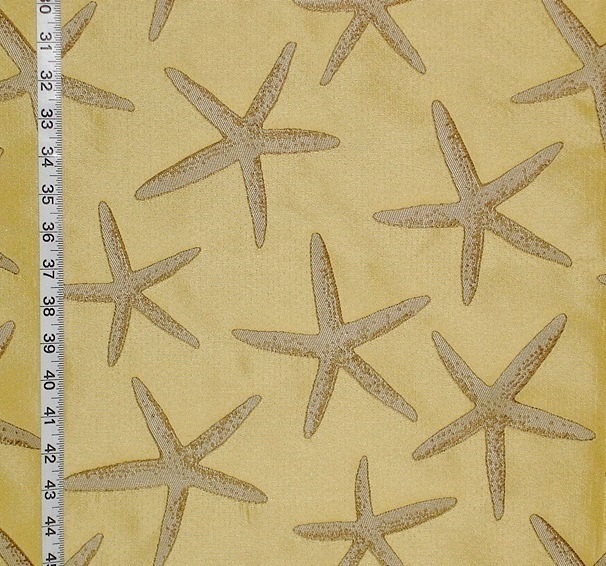 The last colorway is just pretty-
tan starfish dance across a pale blue background.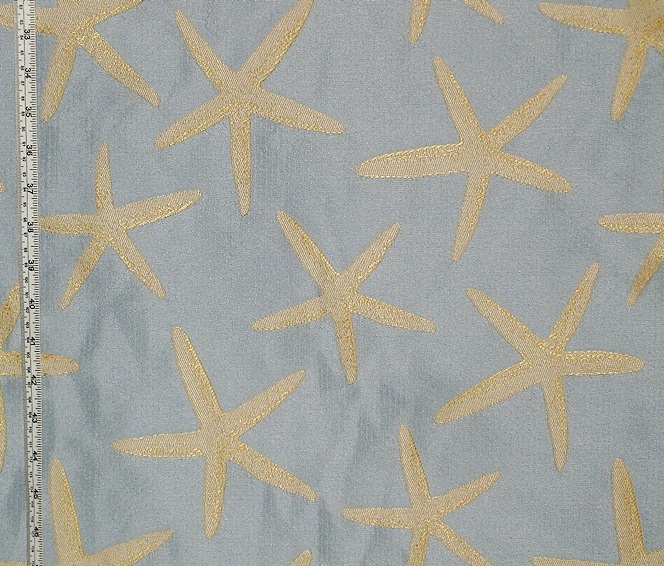 Two other starfish fabrics that work well with other patterns
are the sea star barkcloth fabrics.
These are monochromatic, and have quite a lot of punch as they are on a snow white background.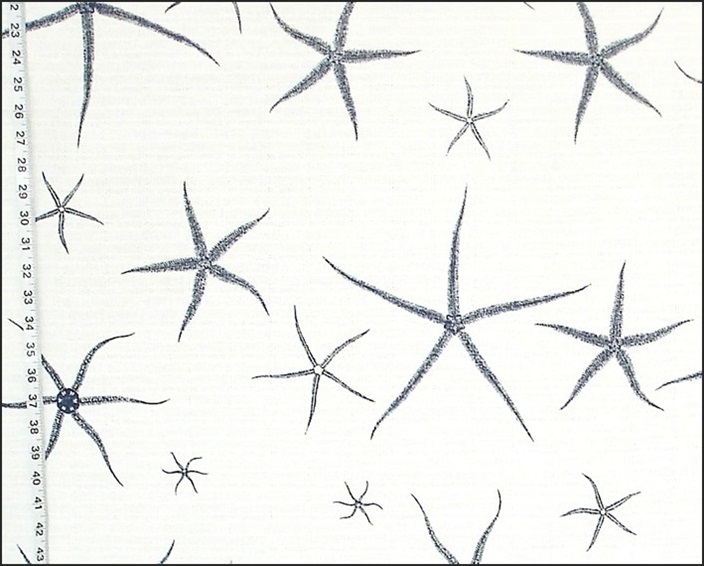 These are a print, and we have them in the dark blue and in a tan,
on white.
The other thing that sets these two fabrics apart is the groundcloth.
Woven as a bark cloth, it has a nubby texture that
adds a lot of interest.
There are other starfish fabrics in the store.
See them in the
_____________________________