We have two new tulip toile fabrics!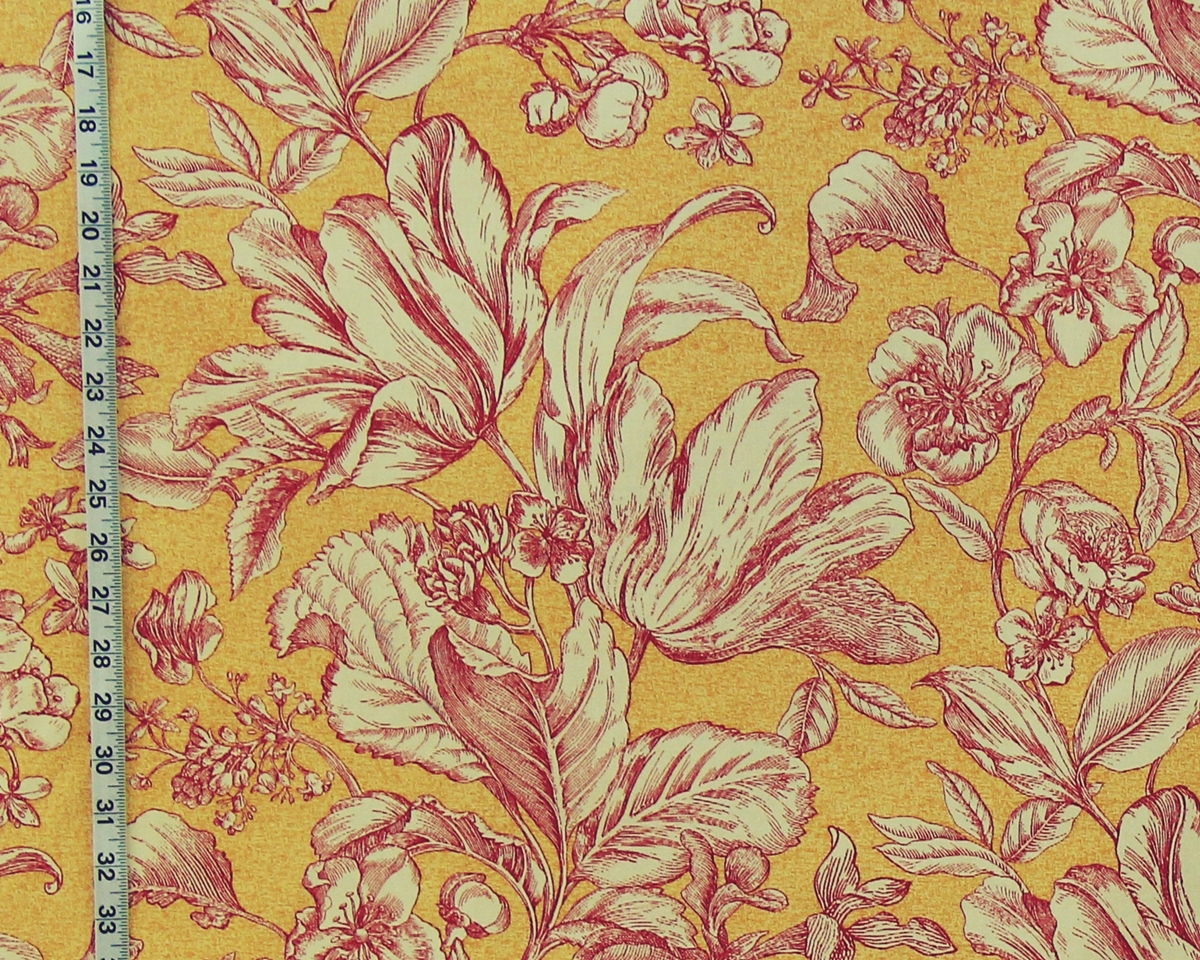 This has big, bold beautiful tulips with
roses and other flowers.
It is done in a deep red tone with a tonal background of
golden orange over yellow.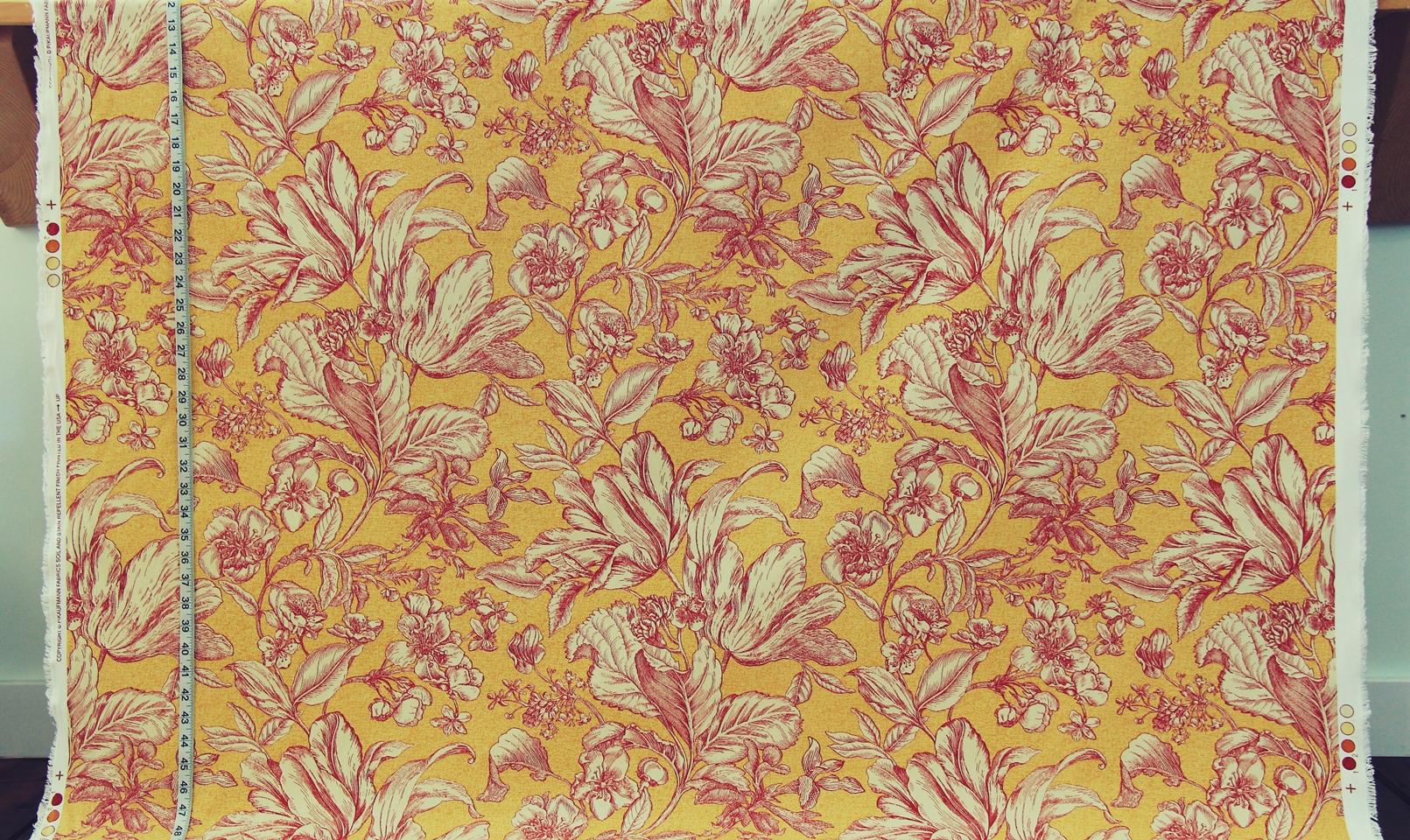 We also have it in a stunning mulberry on salmon rose.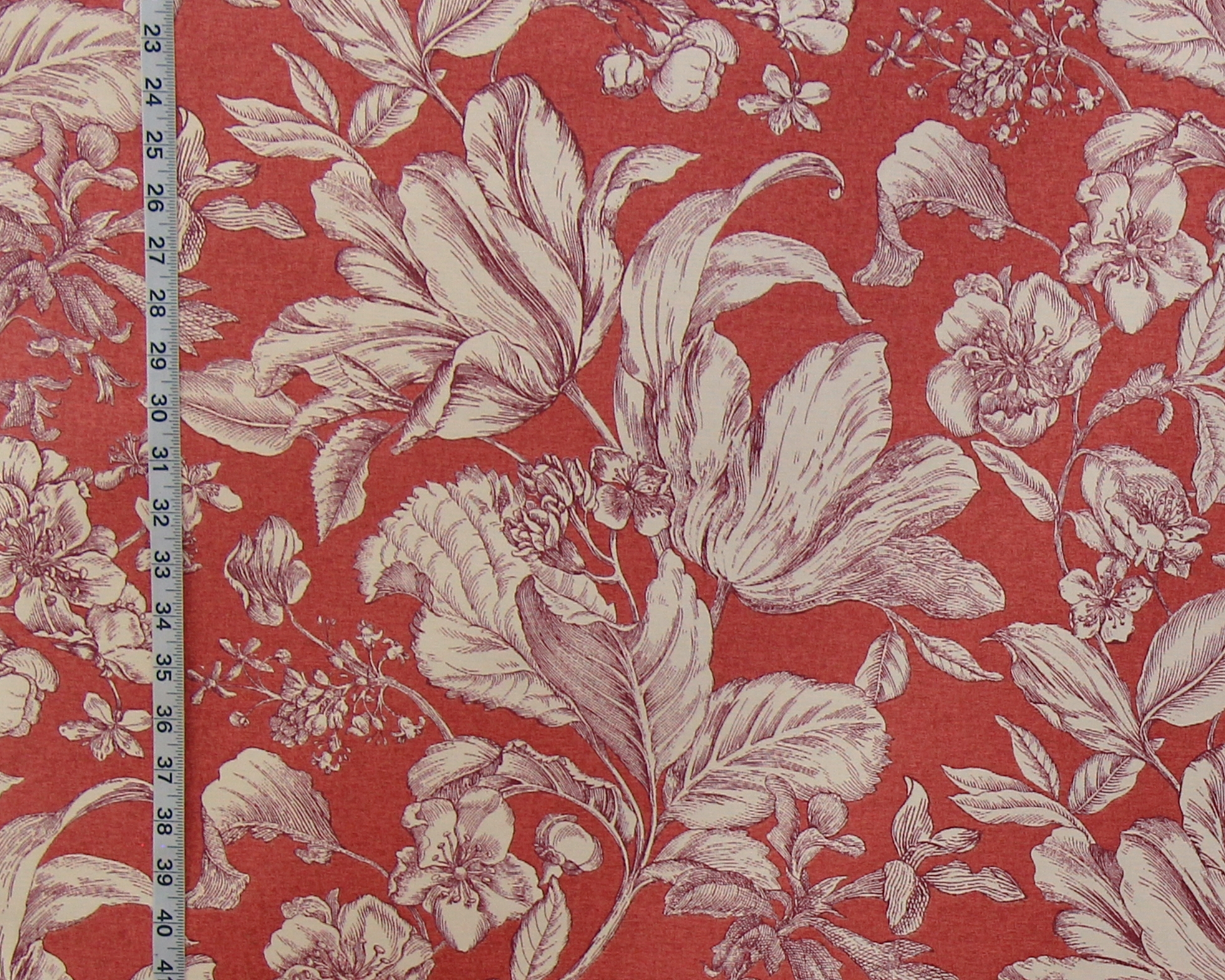 These are stunning in person.
It is a well thought out  pattern, with lots of detail and interest.
These are taking the place of our
Tulip Woodland Toile Fabric.
We have very limited stock of this,
and, since it has been discontinued,
when it is gone, it is gone.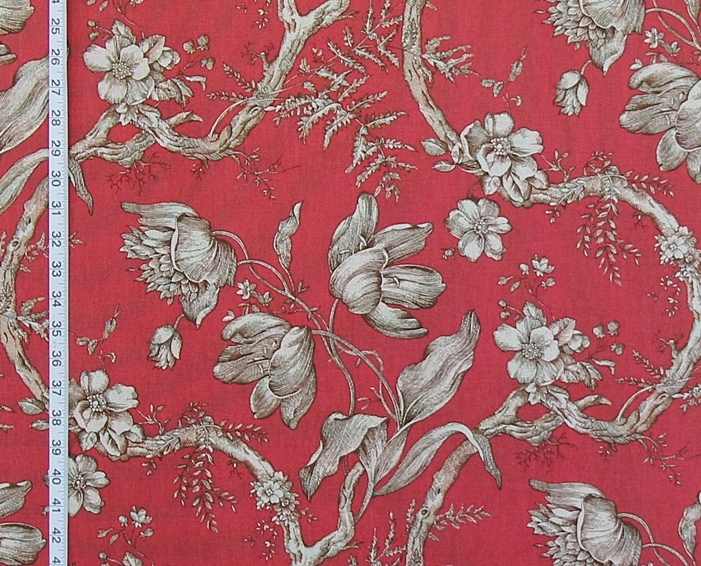 For those who love tulips,
even though not a toile,
our garden tulip fabric is lovely.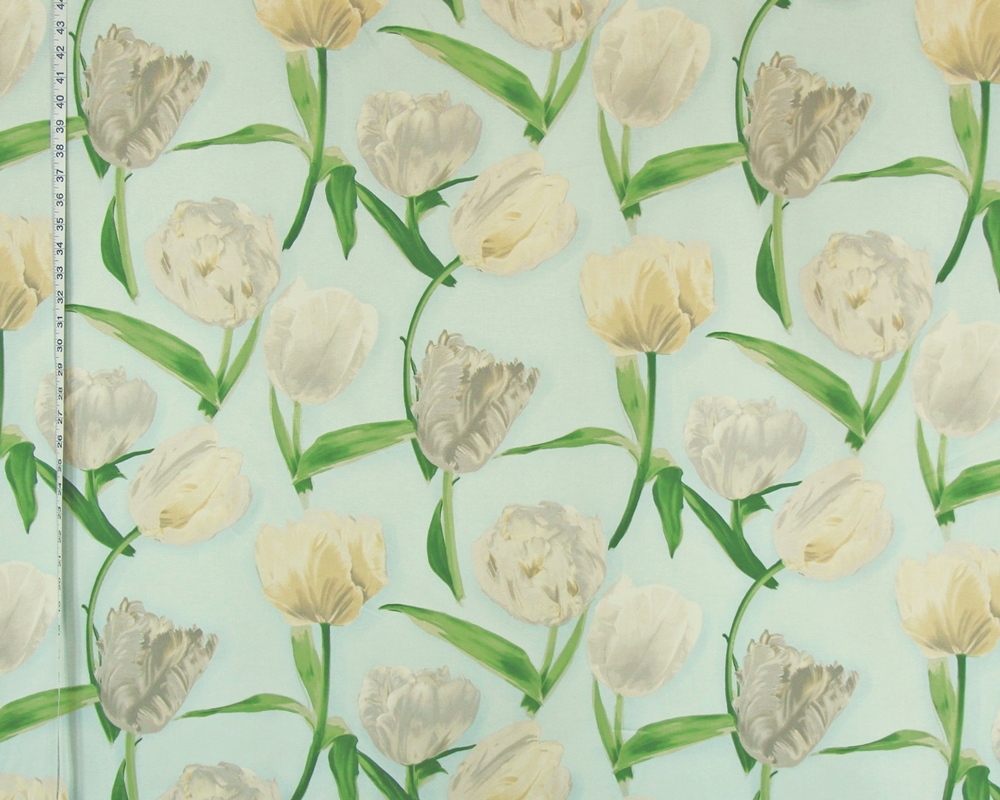 This is available with tulips done in shades of
cream and grey on a sky blue background;
and also with colored tulips on taupe.
Both are nice.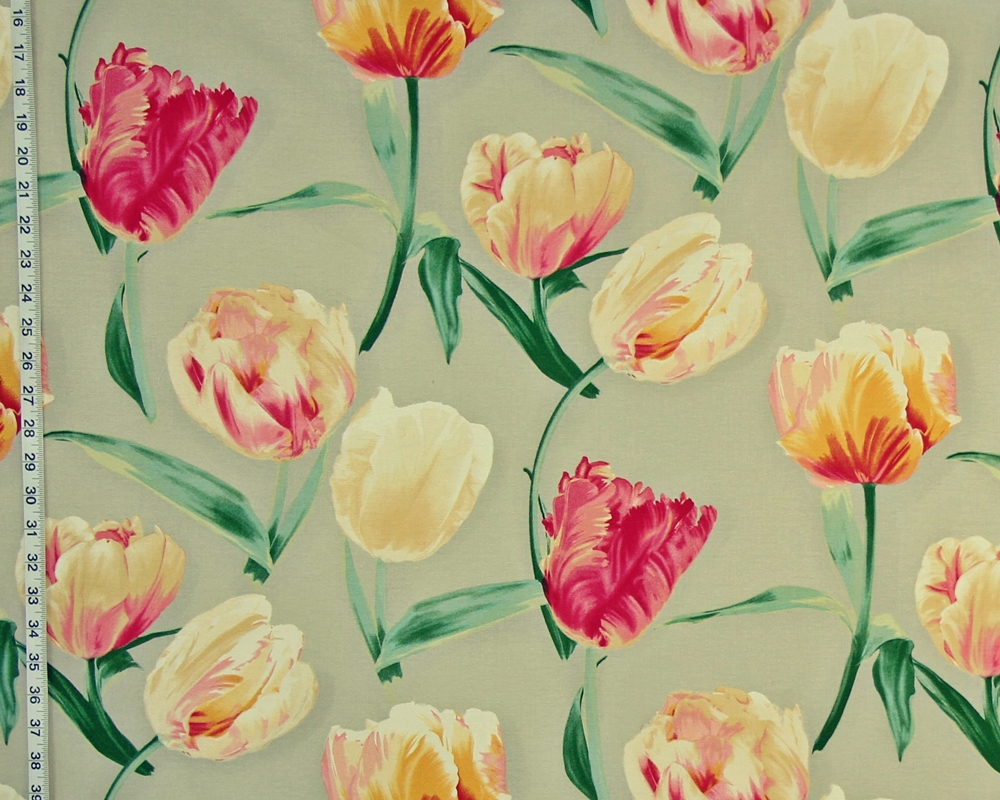 For those that want a classic tulip for pillows,
there is the pillow top fabric
with botanical tulips.
The pillow top fabrics are a heavy cotton/linen.
They are being sold in pairs,
which enables one to either make a pillow with
a matching front and back,
or do two pillow fronts.
Departing from the classic,
the other tulip pillow fabric has beautiful tulips against
a background of script.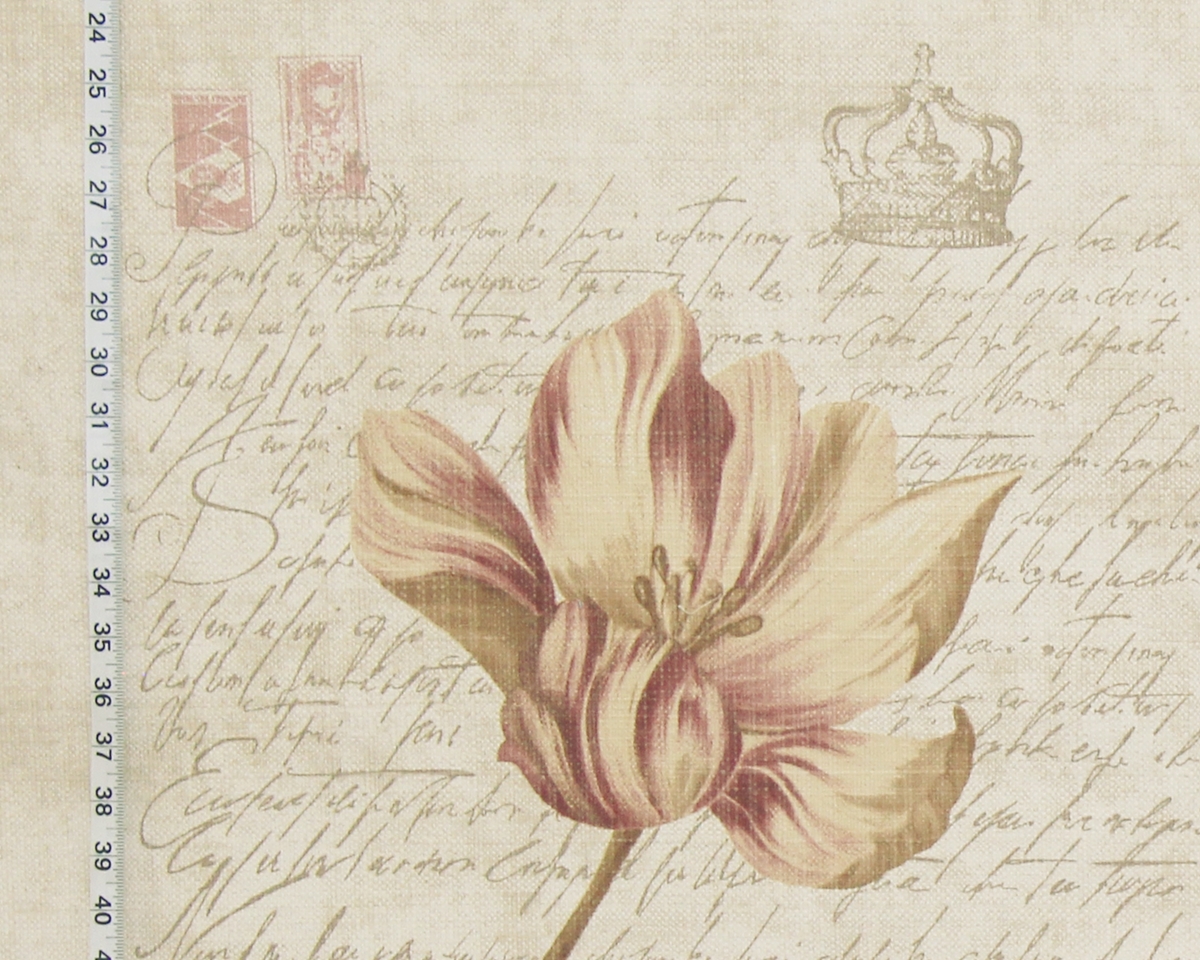 I love the delicate shadings on these tulips.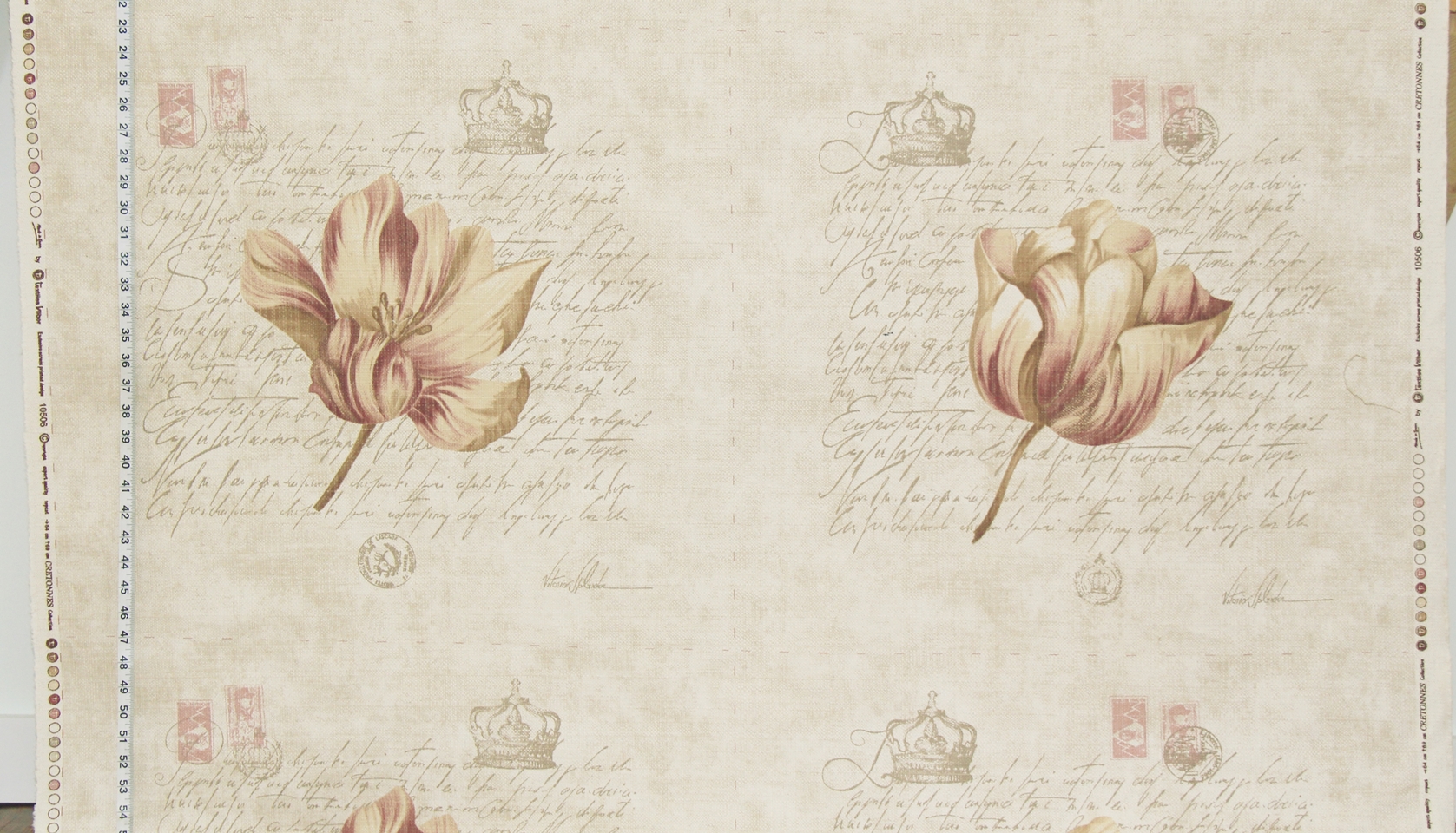 We have a vintage Greeff tulip fabric.
This has tulips and poppies with spring flowers.
With its delicate coloring, it is lovely.
It is a chintz.
This is a 3 yd, 30″ piece.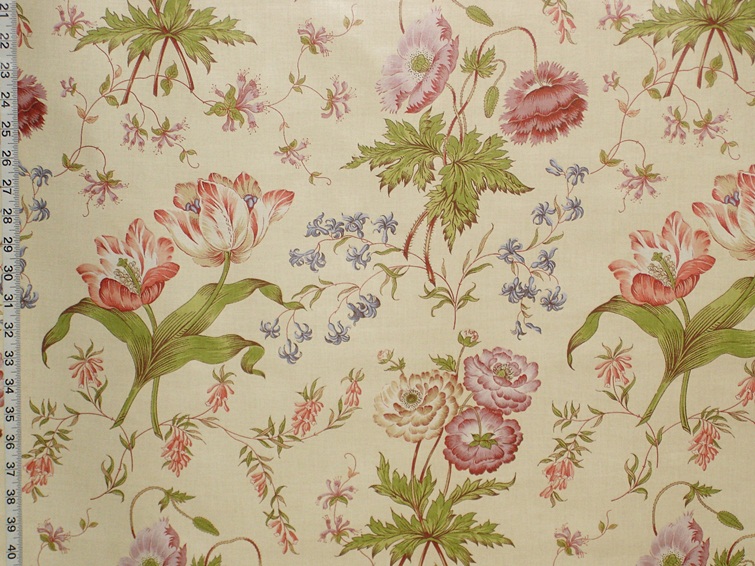 The other tulip fabrics are a melange of different things.
There is a tulip garden fabric with roses,
poppies, and butterflies.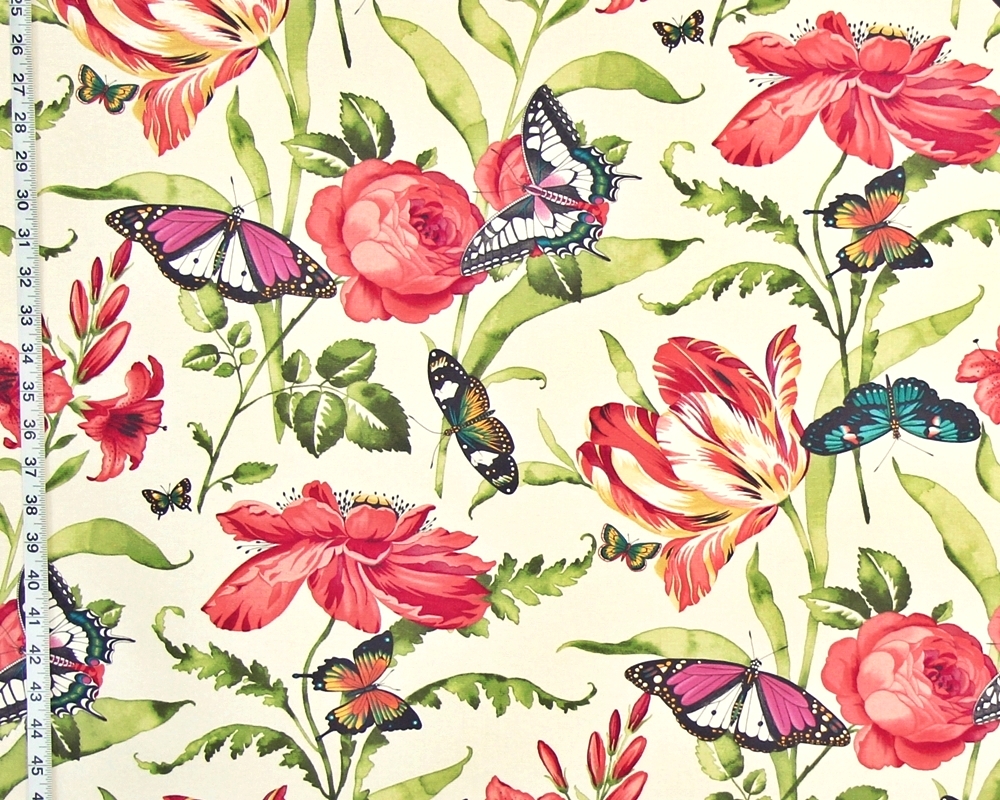 We have it in coral and in yellow.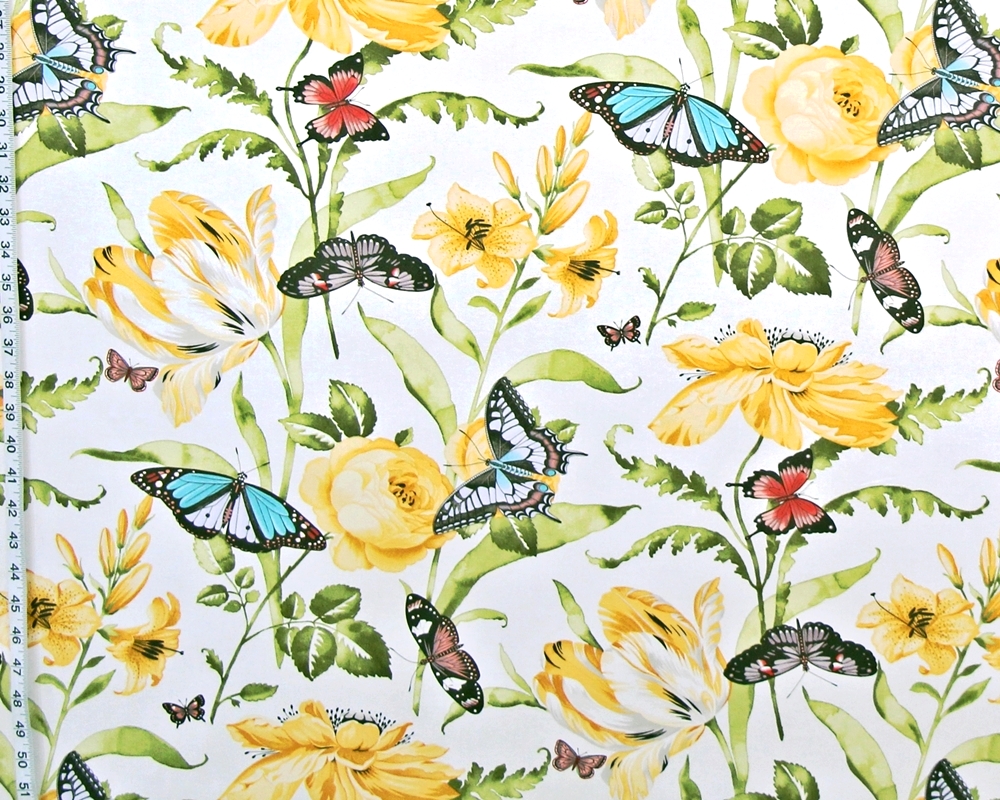 There is also a very small amount of the
Delft Tulip Toile fabric left.
This has small toile vignettes
with hearts and tulips.
It is shades of blue and purple on
natural linen.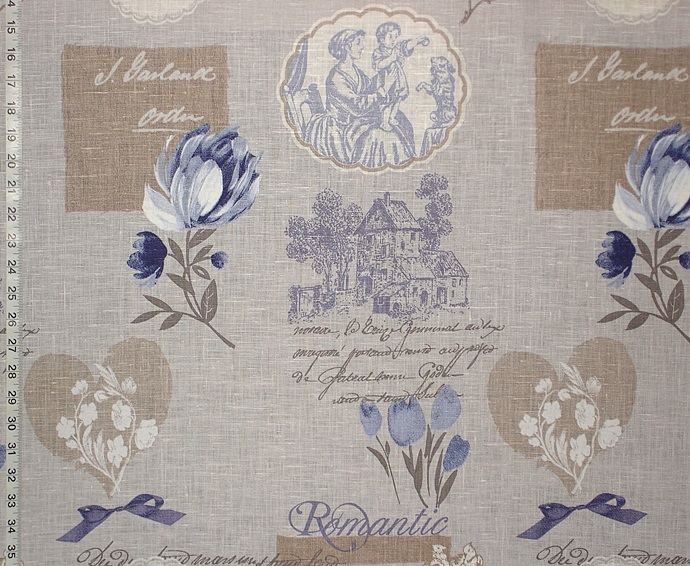 For all of the tulip fabrics see  the
________________________________