Yellow toile fabrics! We have new ones in!!
We have three new yellow toile fabrics,
that we just listed!
The first is a European country toile,
with an old world feeling.
This has traditional toile details,
dancing couples, seated lovers,
animals, and more!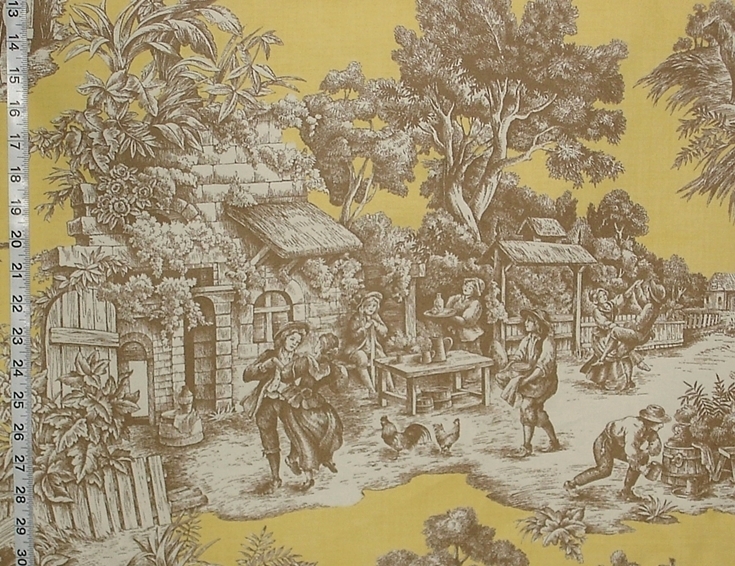 Two scenes, with three vignettes are shown.
This is done in brown and cream,
with a yellow background.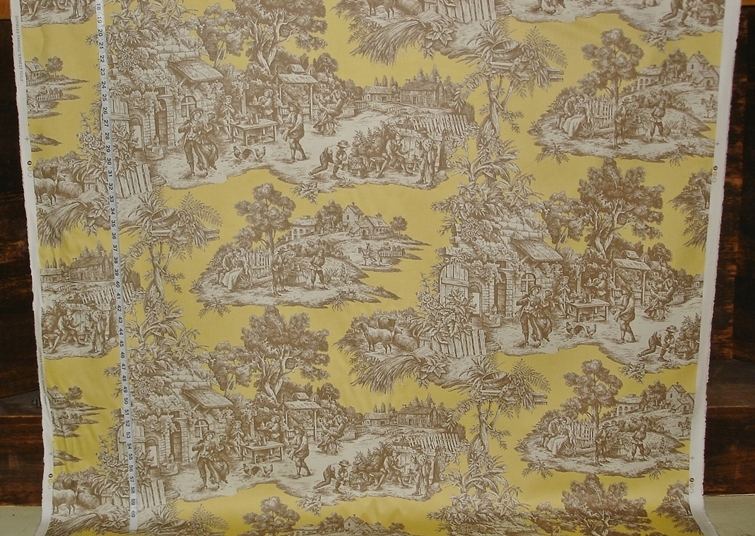 Moving away from Europe to the Orient,
we have a traditional Chinoiserie toile fabric
with unique coloring.
Again, yellow is the background.
But, this has the surprise of details in deep orange and turquoise.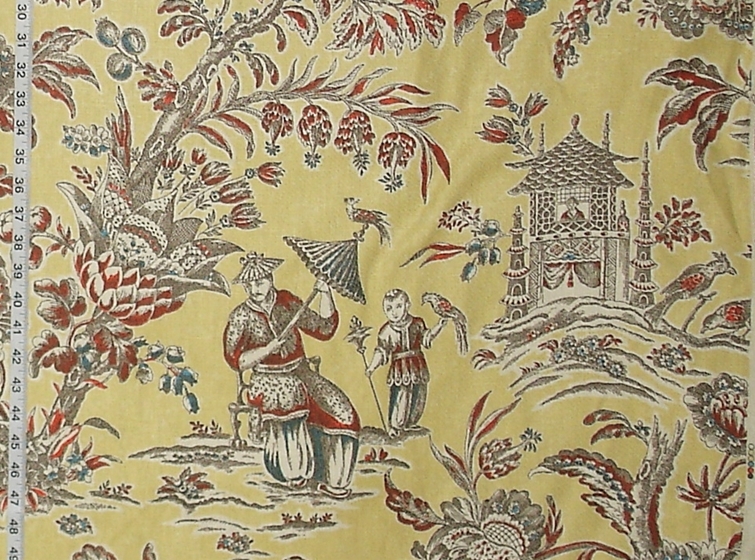 A tea house over-looks a garden filled with
big, bold flowers.
A man is shown enjoying a walk among them.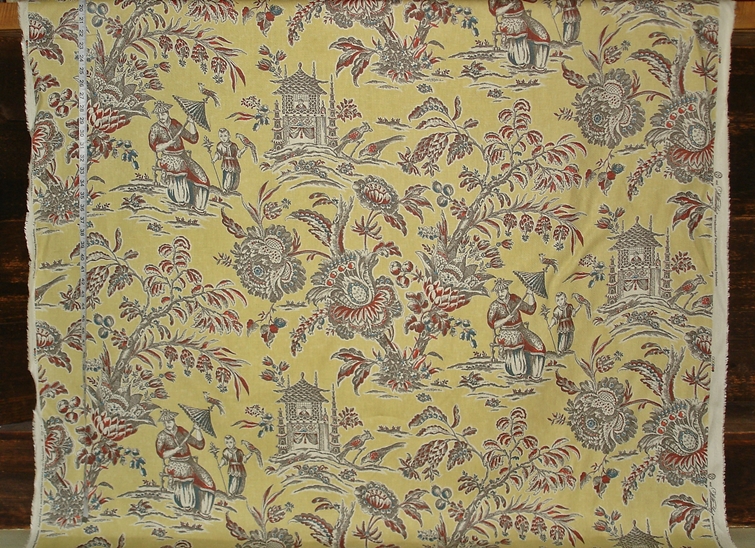 The third yellow toile fabric listed today is a
Colonial Coxcomb Fabric.
You have seen it in blue, red, and soft mint green.
Now we have an orange and yellow gold version.
This has barley sugar columns with blooming roses,
and large vines of coxcomb flowers.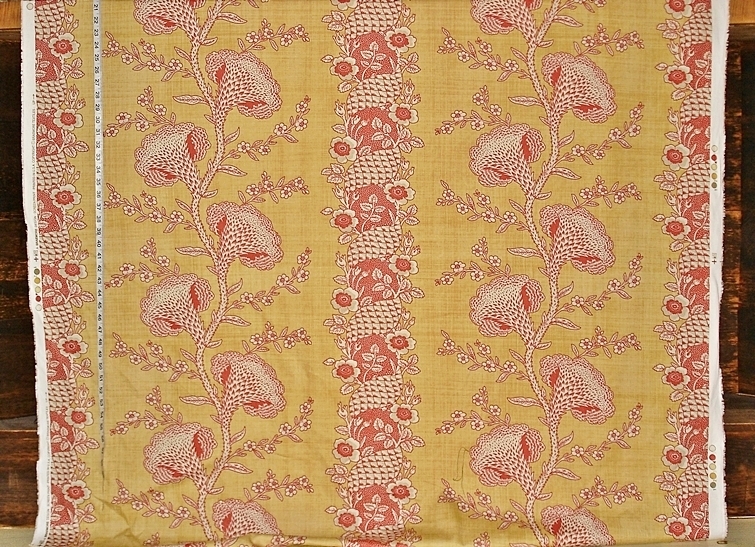 For these and other yellow fabrics
see the