The Victorian horse riding fabric is in very short supply.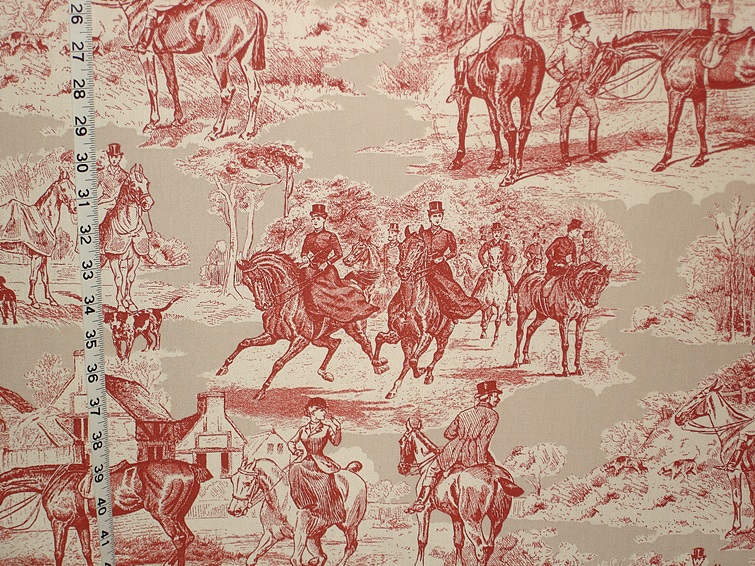 There are only 5 yards left of this.
It has been discontinued,
and so what is left is all we will have.
This is a French equestrian fabric,
woven in a double width of 111″.
This has been done in dark red brown and cream on tan.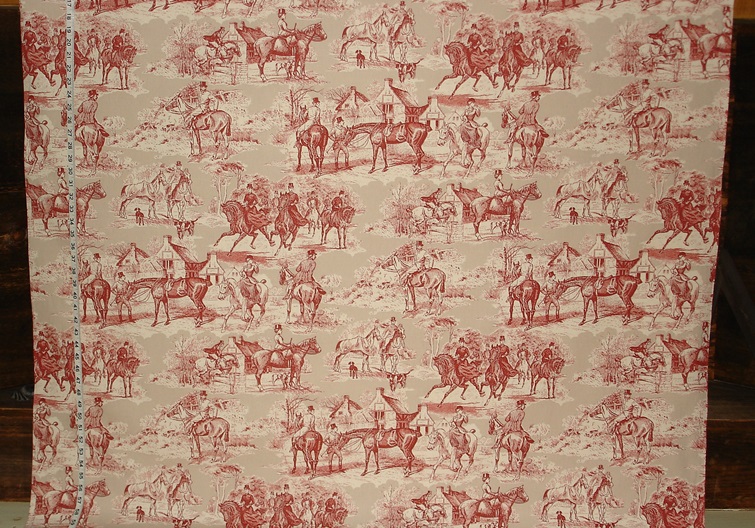 The tan riding fishing toile which we have carried forever is also gone.
There are two destash pieces left of it.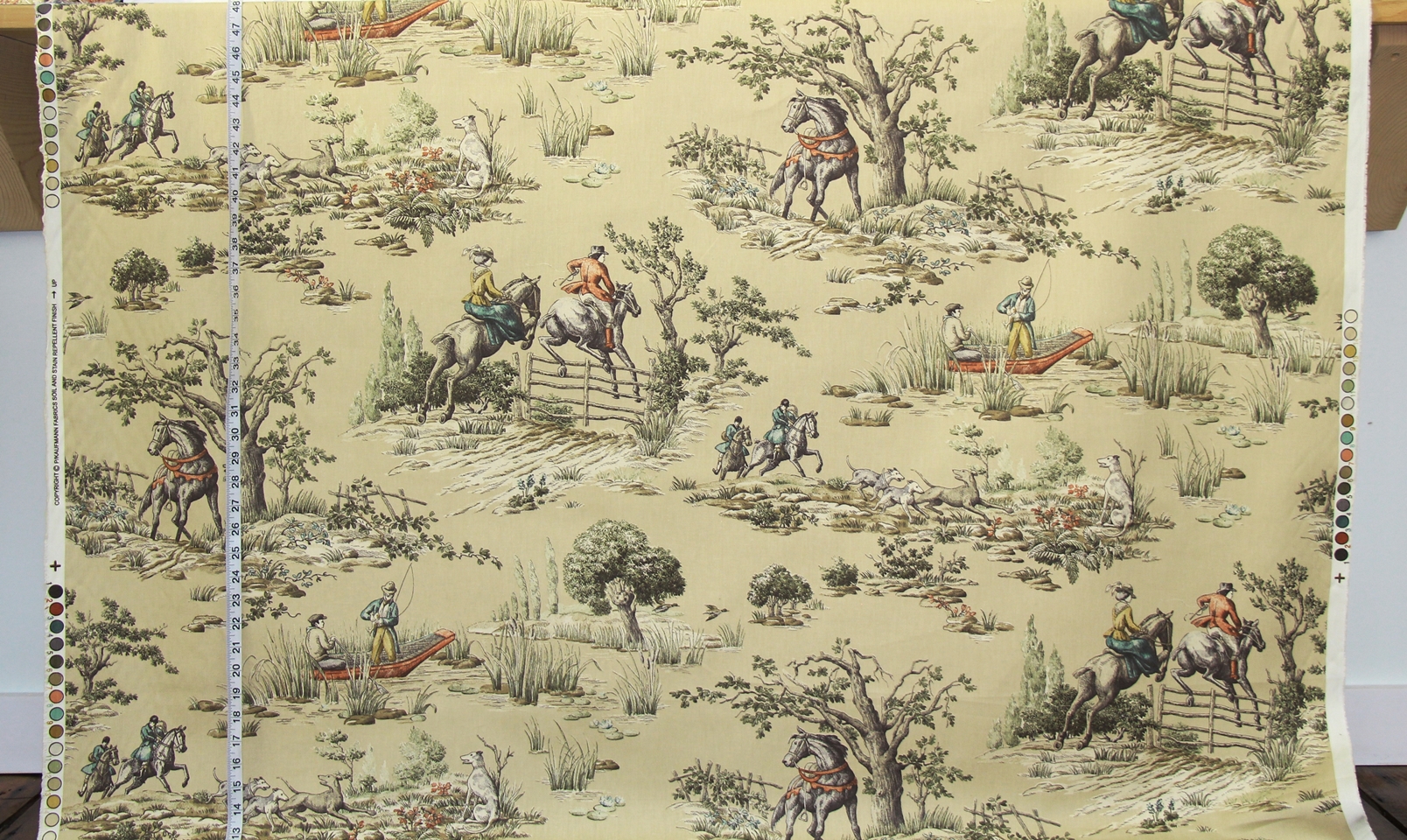 The popular modern horse hunt fabric is also nearly gone.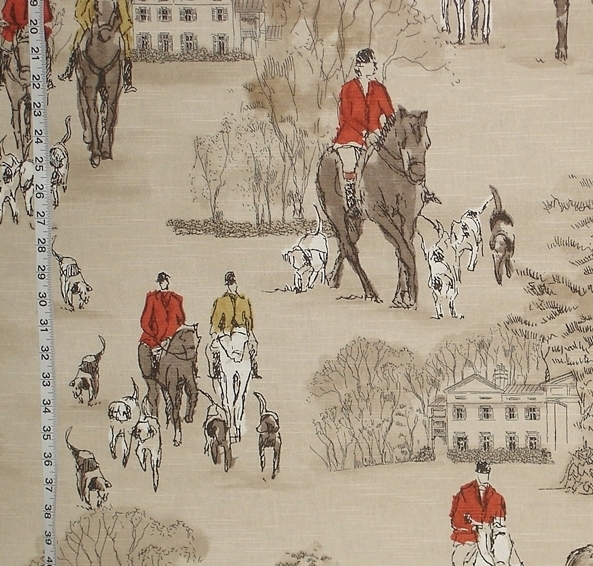 There is a chance we may be able to get this reprinted,
but it will be a while before we know.
If any of the above are things you have been thinking about,
now is the time to decide, as the two first fabrics are definitely gone;
and the last one may be.
See these in the
____________________________